Podcasts
Published November 30, 2020
This Week in Marvel Dives into the Making of 'Marvel's 616' "Japanese Spider-Man" with David Gelb
Plus: All of this week's Marvel news that you need to know!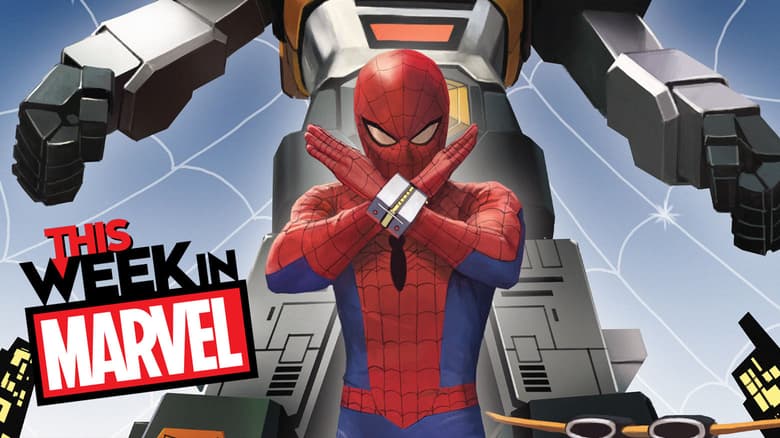 Marvel's 616 has made its debut on Disney+, and you can stream every episode of the new documentary series today! Either before or after watching the first episode, "Japanese Spider-Man," This Week in Marvel has a look inside the making of the episode with its director, David Gelb! Gelb, who also serves as Executive Producer of Marvel's 616, talks to Ryan "Agent M" Penagos and Lorraine Cink about tracing the history of the 1970s TV show and how it paved the way for other great moments in pop culture (like the Power Rangers).
Here's a bit of what Gelb shared:
"...I had no idea, Japanese Spider-Man predates Power Rangers. And a lot of the things that we saw in Japanese Spider-Man became a trend that led to so much of pop culture and nobody even knows it. ... The documentary, this episode -- it's about filmmaking. It's about creating something."
Plus: The latest on Kate Bishop joining Marvel's Avengers, new shows on Sirius XM, the Venom outfit in Fortnite, and much more!
You can download the full audio episode below:
The "Japanese Spider-Man" episode of Marvel's 616, directed by David Gelb, is currently streaming exclusively on Disney+! For more about Marvel's 616, visit the show page right here at Marvel.com!
With new episodes every Friday, This Week in Marvel delivers all the latest Marvel discussion and news about comics, TV, movies, games, toys, and beyond! Tweet your questions and comments about the show to @AgentM, @lorrainecink, or @Marvel with the hashtag #ThisWeekinMarvel!
The Hype Box
Can't-miss news and updates from across the Marvel Universe!