TV Shows
Published April 16, 2020
'Marvel's Agents of S.H.I.E.L.D.' Season 7: Say Hello to Sousa
Enver Gjokaj reprises his 'Agent Carter' role for the final season.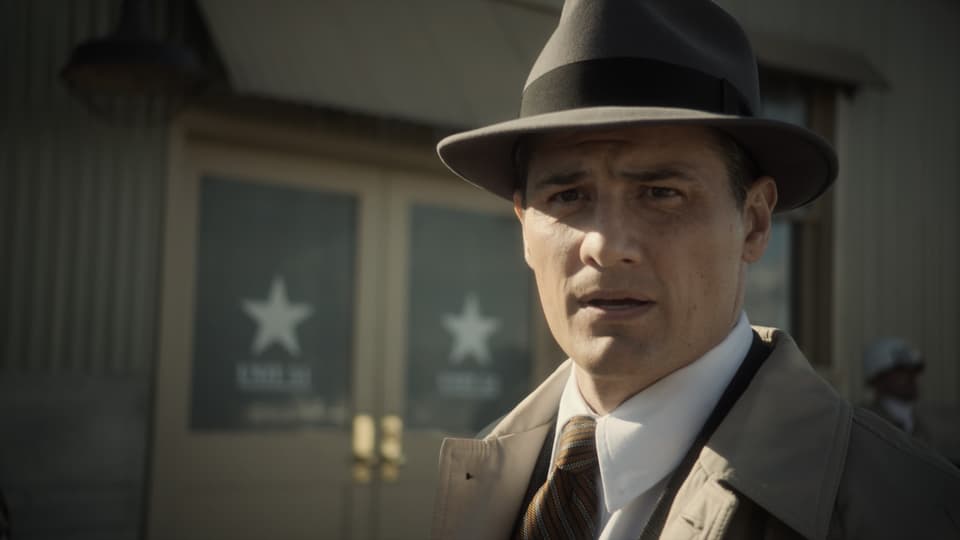 A familiar face will be stopping by Marvel's Agents of S.H.I.E.L.D. Season 7 — and no, we're not talking about LMD Coulson. The final season of S.H.I.E.L.D. welcomes back Agent Daniel Sousa, who we last saw on Marvel's Agent Carter! Check out the first look picture above, which shows Enver Gjokaj's agent back in action. 
During Season 7, Coulson and the Agents of S.H.I.E.L.D. are thrust backward in time and stranded in 1931 New York City. With the all-new Zephyr set to time-jump at any moment, the team must hurry to find out exactly what happened. If they fail, it would mean disaster for the past, present, and future of the world.
The brand new season opens sometime in the 1930s, with The Chronicoms — using their advanced tech trying to assimilate on Earth with the aid of existing human faces. Check out the video below, which was first released during 2019's D23 Expo. 
Season 7 of Marvel's Agents of S.H.I.E.L.D. premieres Wednesday, May 27, at 10 p.m. ET/PT on ABC.
For more information on "Marvel's Agents of S.H.I.E.L.D.," visit ABC.com, follow @AgentsofSHIELD on Twitter, and like "Marvel's Agents Of S.H.I.E.L.D." on Facebook for all the latest news and updates.
The Hype Box
Can't-miss news and updates from across the Marvel Universe!