TV Shows
Published January 14, 2020
Arizona Governor Praises Adonis Watt of 'Marvel's Hero Project' as "Truly Unstoppable"
The young hero was the guest of the governor at the annual State of the State Address in Arizona.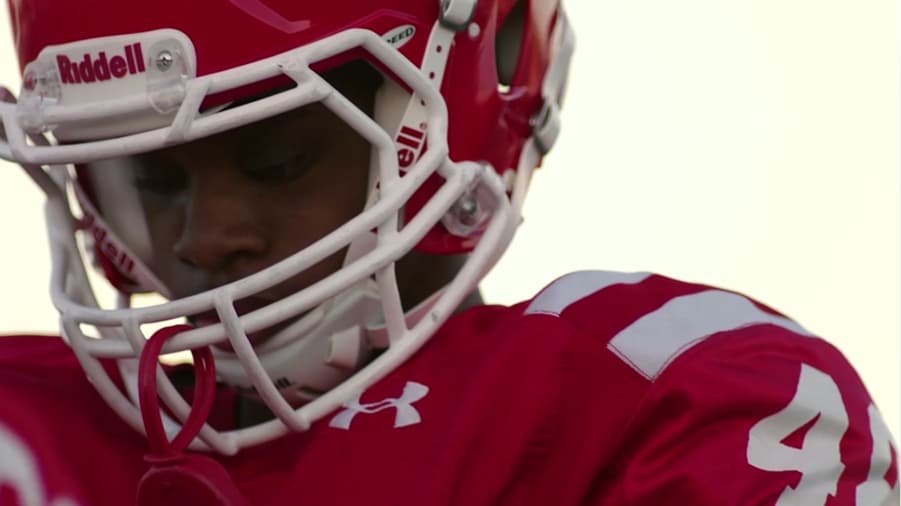 The young heroes featured on Marvel's Hero Project are inspiring everyone who has streamed the show on Disney+ -- but their influence continues to reach members of their own communities, including the people in leadership positions. At the annual State of the State Address in Arizona, Governor Doug Ducey invited Adonis Watt, the blind high school football player featured in the third episode of the series ("The Unstoppable Adonis"), as his guest of honor. Here are Governor Ducey's remarks about Adonis:
"When we debate these issues here at the capitol, it's easy to forget the fact that real people and real kids are impacted by these policies. Kids like Adonis Watt.
"At age 5, Adonis was diagnosed with a rare form of congenital glaucoma and, as a result, went blind. And, while he may have lost his sight, he did not lose his drive. Today, at age 15, Adonis is a hero of many -- a Super Hero to be exact. His passion is an inspiration to fellow students at Brophy Prep and to everyone who sees him score a touchdown at a Friday night football game.
"And now his story is being shared across the world through Marvel Comics' first braille comic book: THE UNSTOPPABLE ADONIS.  
"And, as you can see, he's here today with his mom Veronica. They are guests of Angela and I. This young man truly is unstoppable. Let's please once more recognize Arizona's own Super Hero: Adonis Watt."
Congratulations to Adonis on being recognized by Governor Ducey! You can stream his episode of Marvel's Hero Project right now, and tune in every Friday for new episodes, exclusively on Disney+! And don't forget -- you can read UNSTOPPABLE ADONIS #1 for free on Marvel.com and right here!
There are so many heroes in the real world to celebrate, and Marvel's Hero Project is giving them their time in the spotlight! Tune in to Marvel's Hero Project, streaming exclusively on Disney+, every week to learn about a new young hero making a difference in their communities and beyond!
The Hype Box
Can't-miss news and updates from across the Marvel Universe!