TV Shows
Published May 29, 2020
Why You Need Colleen Wing in Your Corner
Who wouldn't want the Daughter of the Dragon by their side?
Originating in the comics as a detective who fights crime, Colleen Wing's character is translated to the small screen in the Netflix television series, Marvel's Iron Fist. But who is she in the show? Colleen Wing: Martial arts master and teacher, cage fighter, Daughter of the Dragon, and fierce friend. We believe she's the best person to have in your corner, in any circumstance, and here's why. 
Need Shoes? She's got you.
In Season 1 of Iron First when she meets Danny Rand for the first time, Colleen notices his tattered appearance and bare feet. Danny later asks for a job teaching Kung Fu at her Chikara Dojo in Chinatown where she teaches Martial arts, but she rejects his résumé. Though, she feels for him and gives him a pair of slippers on his way out.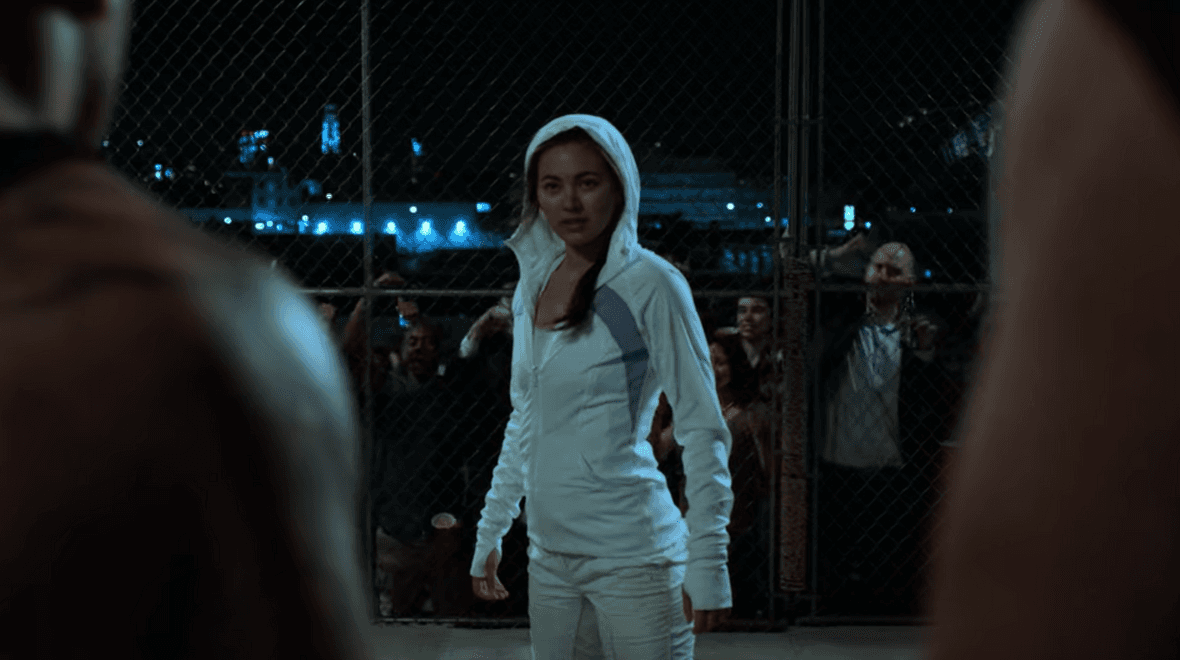 Wanna defend yourself? She's got you.
Running a dojo as a Martial arts master, Colleen teaches self-defense to youth. She's also an encouraging personal trainer when she works with New York City nurse Claire Temple. She notices how fast she progresses and tells her that she is not to be underestimated. Colleen later teaches Joy Meachum some basics in Martial Arts, and trains Misty Knight after Misty loses an arm in a fight with Colleen's former teacher, sensei, and founder of the Hand, Bakuto.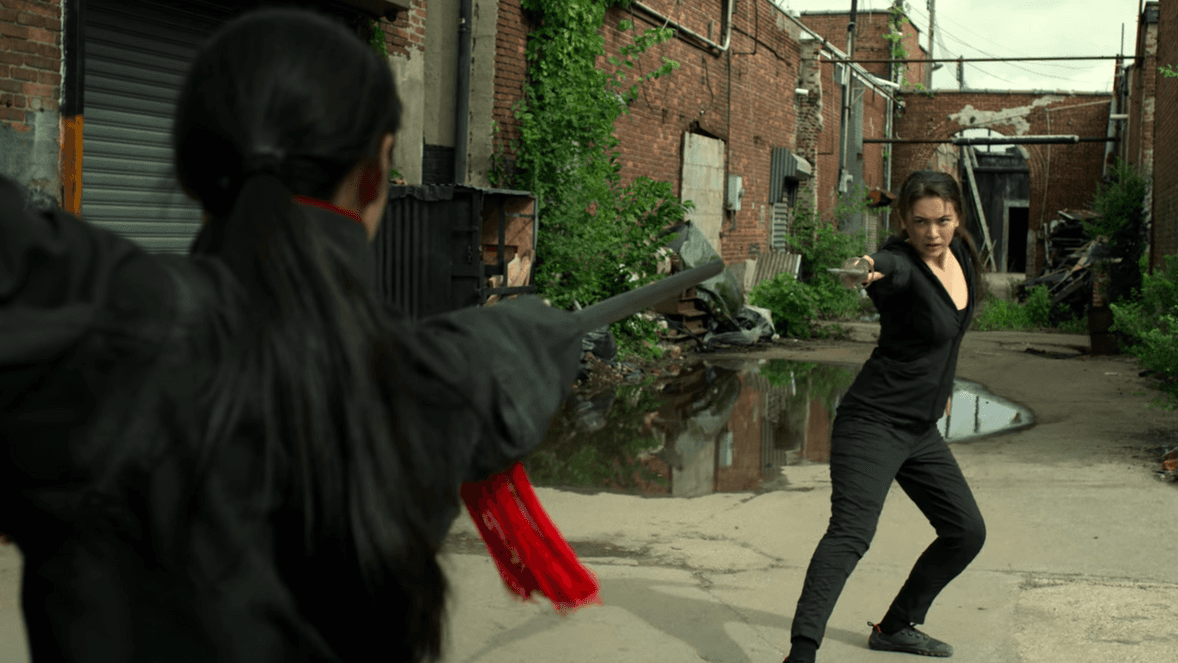 Wanna defeat your enemies? She's got you.
Colleen works for an ancient ninja clan known as the Hand, and without her knowing it, her sensei Bakuto uses her dojo in secret to recruit fighters to his cause to gain the immortal Iron Fist. After Bakuto attempts to kill Danny and sends her students after her, Colleen sides with Danny against him. She later protects the Defenders by taking on Bakuto alongside her allies Claire and Detective Knight, and defeats the villain.
Wanna manage your grief? She's got you.
While helping her friend Misty recover from losing her arm against Bakuto, she trains and challenges her to fight without it while listening to her grieve over the loss. Colleen also turns out to be a great drinking buddy to Misty as well. When a pushy guy approaches them at a bar, Colleen does not hesitate to tell him to get lost, but lets Misty take the reins in defending herself, which restores her confidence.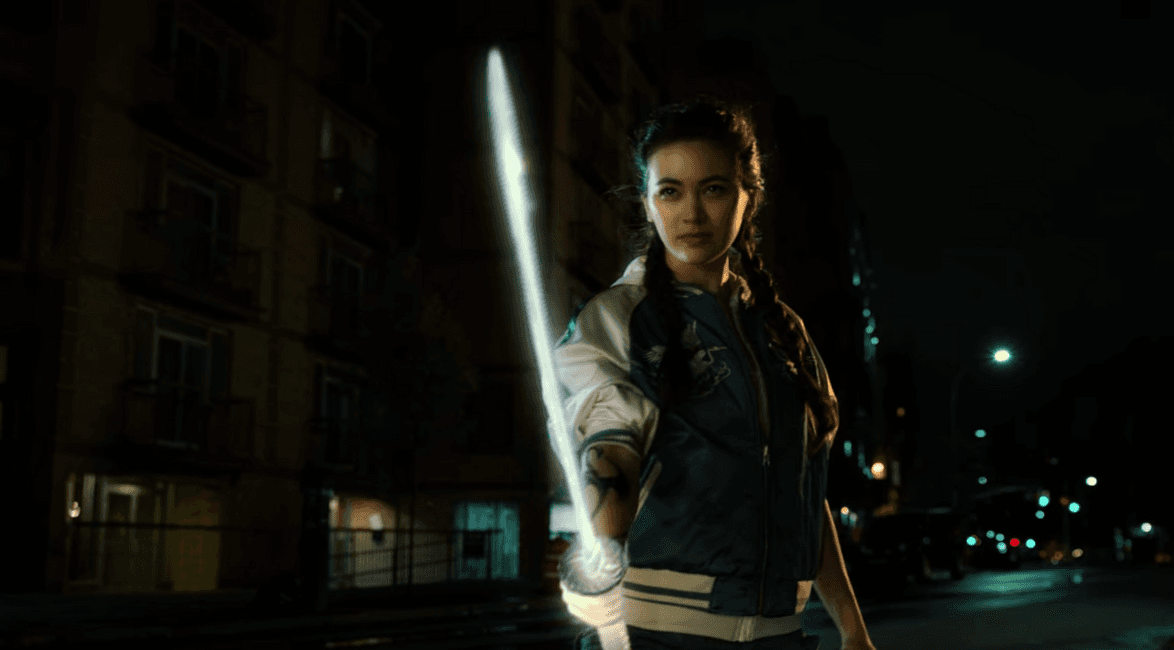 Need a Super Hero? She's got you.
Colleen takes on the responsibility of becoming the Iron Fist! She transfers the fist from Danny's near-unstoppable enemy, Davos, and in so doing gains all the powers of the immortal Iron Fist. She uses her abilities to help Danny defeat Davos, despite Davos' attempts at retrieving it. Later, stopping some bank robbers, she uses her chi to make her Katana glow!
See more of Colleen Wing's mastery of the Martial arts on Netflix in Marvel's Iron Fist! She also makes appearances in Marvel's Luke Cage and Marvel's The Defenders, all currently streaming on Netflix. 
Want to stay on top of everything in the Marvel Universe? Follow Marvel on social media—Twitter, Facebook, and Instagram—and keep watching Marvel.com for more news!
The Hype Box
Can't-miss news and updates from across the Marvel Universe!