TV Shows
Published May 2, 2019
Every Thought We Had Watching the New 'Marvel's Agents of S.H.I.E.L.D.' Season 6 Trailer
The sixth season returns on May 10 on ABC!
Our agents have faced a universe full of danger, but this time, danger has a familiar face. A brand new season of "Marvel's Agents of S.H.I.E.L.D." premieres next Friday, May 10 at 8|7c on ABC, and we've got a brand new trailer, above, for the whole season!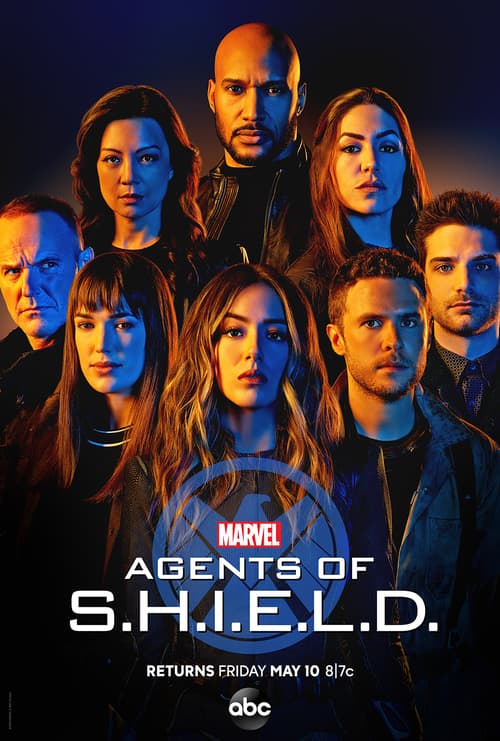 Now here's what we know!
1. Brand New Leader
Opening the new trailer is Director Alphonso 'Mack' Mackenzie reminding us that they all suffered a loss with the passing of Coulson. Yes, Coulson is dead.
2. They're Going to Save Other Lives
They couldn't save Coulson and Fitz at the end of the devastating Season 5, but it's their mission to save as many lives as they can as agents of S.H.I.E.L.D.
3. Home
They've seen and been through a lot, and it's important to reminder that 'home' is now the Lighthouse.
4. Out of Time
One of the new faces, Malachi, reveals that our agents are 'out of time.'
5. A Familiar Face
The agents are up against a new mysterious foe...who just so happens has the face of their former Director Coulson. All we know is that he's not from this world.
6. Can You Feel It?
Sarge ominously states, "It's coming. The death of everything."
7. New Target
Sarge isn't a one-man team either. He's got a crew with him. Who are they? What do they want? Either way, S.H.I.E.L.D. won't rest until they find out.
8. Destroyers of Worlds?
According to Dr. Marcus Benson and Izel, Sarge and his crew have destroyed other worlds and their sights are locked in on Earth.
9. Forget About Coulson
Truth talk, Daisy reminds May that the man behind the face of Coulson is "not the man that you loved." In fact, he plans to "burn it all down."
10. Protect Smol BB Deke
Deke Shaw needs protecting. Where's Daisy? Or even Simmons?
11. Director vs. Director
In a brawl, Sarge and Mack engage in a battle of strength!
12. Don't Mess with Simmons' Heart
On a mission to find her husband Fitz, Simmons exclaims "We didn't go this far to give up!" We can't wait to see how far Daisy and Simmons have gone across the universe! We refuse to believe "this is the end of the road."
13. Hunters
All we know is that we can't trust Sarge because he's been "hunting your kind his entire life. There's no use hiding. We'll always find you."
Can our agents stop Sarge and his path of destruction? Do they have what it takes to beat him? Find out on May 10!
Watch the "Marvel's Agents of S.H.I.E.L.D." Season 6 premiere on Friday, May 10 at 8|7c on ABC, with new episodes every Friday! Stream new episodes the next day on Hulu, On Demand or ABC.com.
For more information on "Marvel's Agents of S.H.I.E.L.D.," visit ABC.com, follow @AgentsofSHIELD on Twitter, and like "Marvel's Agents Of S.H.I.E.L.D."on Facebook for all the latest news and updates
The Hype Box
Can't-miss news and updates from across the Marvel Universe!