TV Shows
Published April 5, 2021
'The Falcon and The Winter Soldier': Episode 3 Intel Report
Welcome to Madripoor! Stream the latest episode on Disney+ now.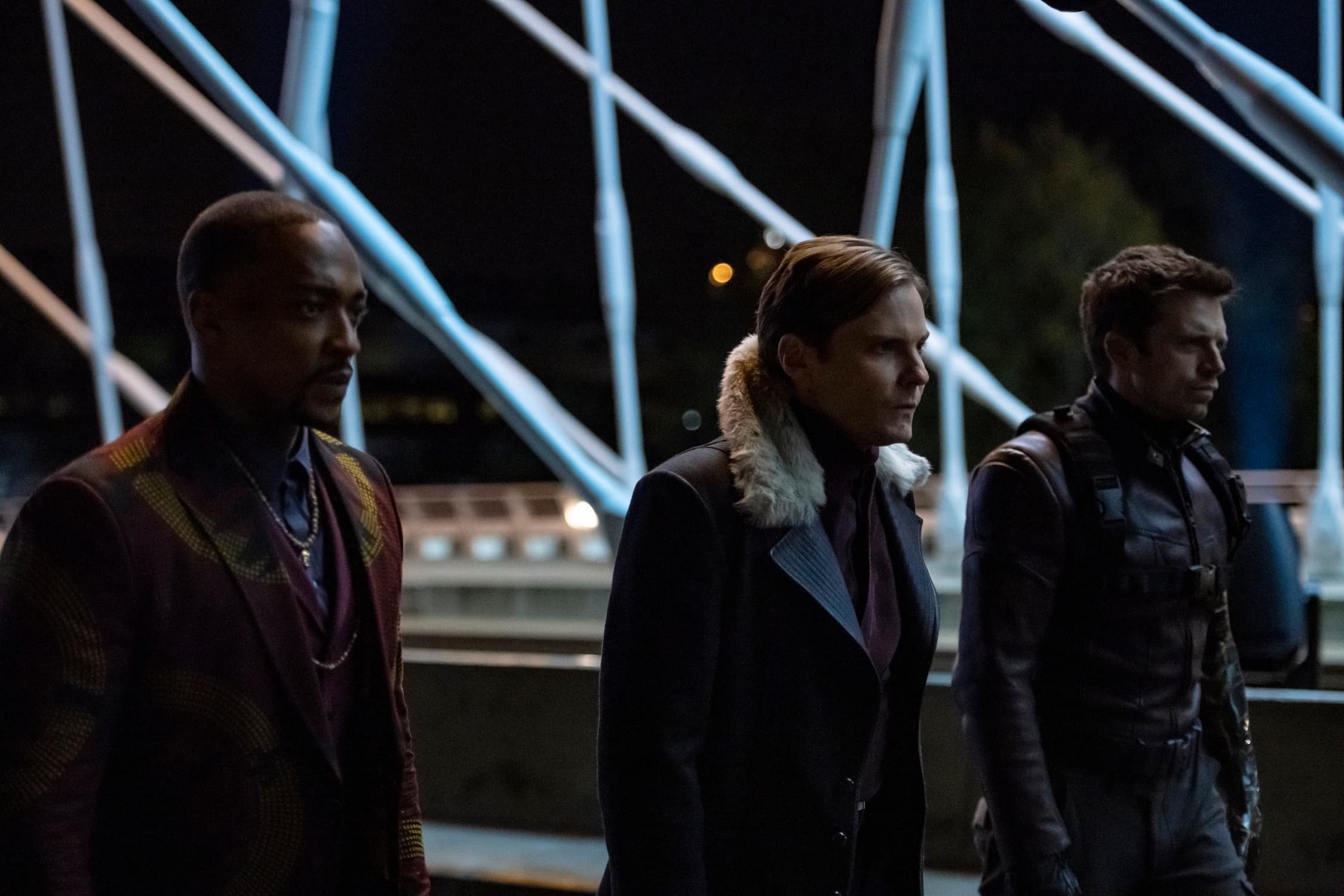 •    Selby
•    Dr. Wilfred Nagel

•    Munich, Germany
•    Prison, Berlin, Germany
•    Riga, Latvia
•    Madripoor
•    GRC Supply Depot, Vilnius, Lithuania

Reset. Rebuild. Restore.
The sudden appearance of people returning post-Blip has put a strain on the world and its resources. As we learned from Lemar Hoskins previously, the Global Repartition Council's mission is to reactivate citizenships, social security, and healthcare for refugees who were displaced. As part of their government role, the GRC provides the resources, and John Walker and Hoskins "keep things stable."
As Walker and Hoskins try to track down Karli Morgenthau's whereabouts, they're up against everyday people who support Karli and the Flag Smasher's cause. You can't compete with a rebel who is serving the community directly, especially not when you're viewed as an American "brute."
With no other leads, Walker and Hoskins decide to follow someone with a better hand.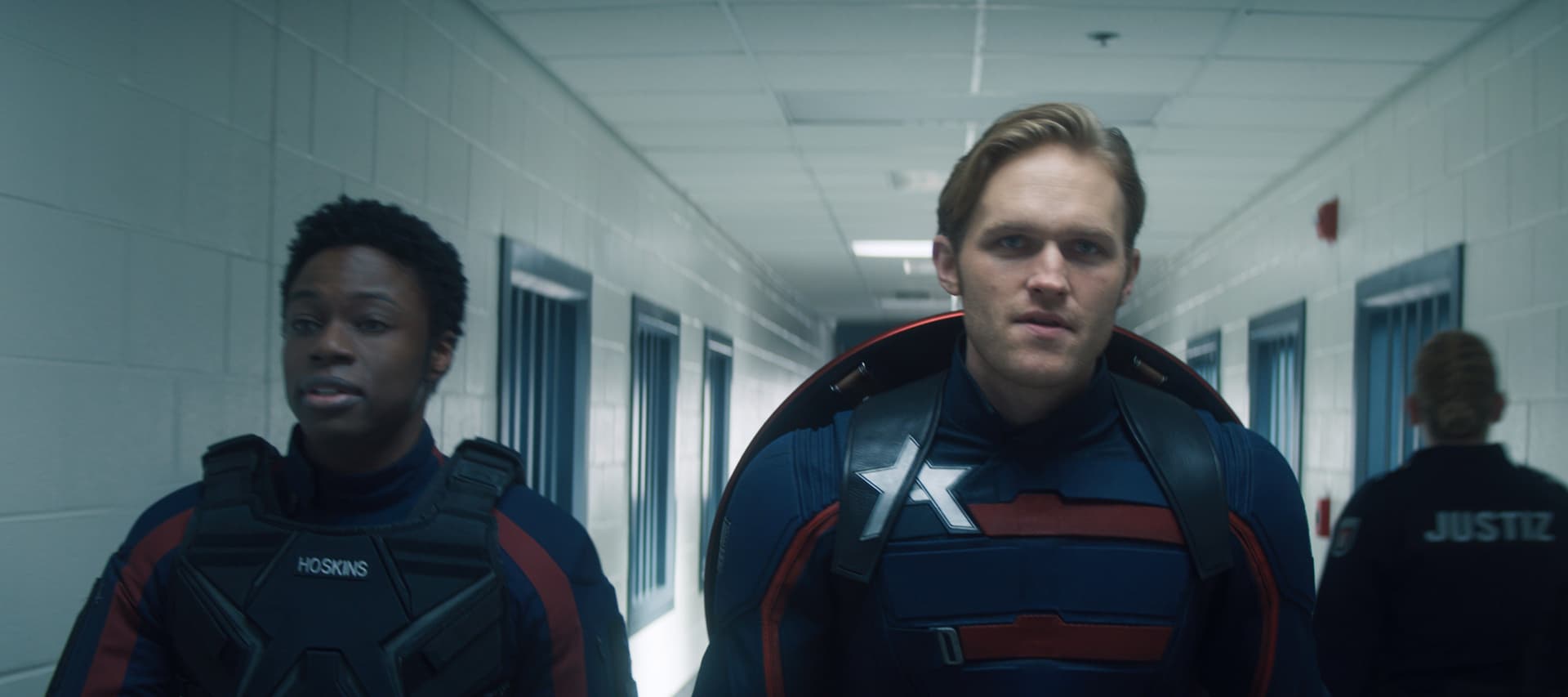 Elaborate Prison Breakout
With no leads from Isaiah Bradley, Sam and Bucky head to Berlin to talk to the person who knows the most about the Super Soldier Serum – Zemo. Not much about Zemo has changed, and upon seeing Bucky, he begins reciting the sequence of code words to activate Bucky's Winter Soldier programming. Fortunately for Bucky, that doesn't work on him anymore. Zemo claims that he knew, he just wanted to see how Bucky would "react to the old words." He apologizes for his actions in Vienna and Siberia; it wasn't personal – Bucky was simply "a means to a necessary end."
Bucky isn't here for a social call; he tells Zemo that someone has recreated the Super Soldier Serum, and they need to find out who. Zemo is intrigued, and realizes Bucky must be desperate if he came to him.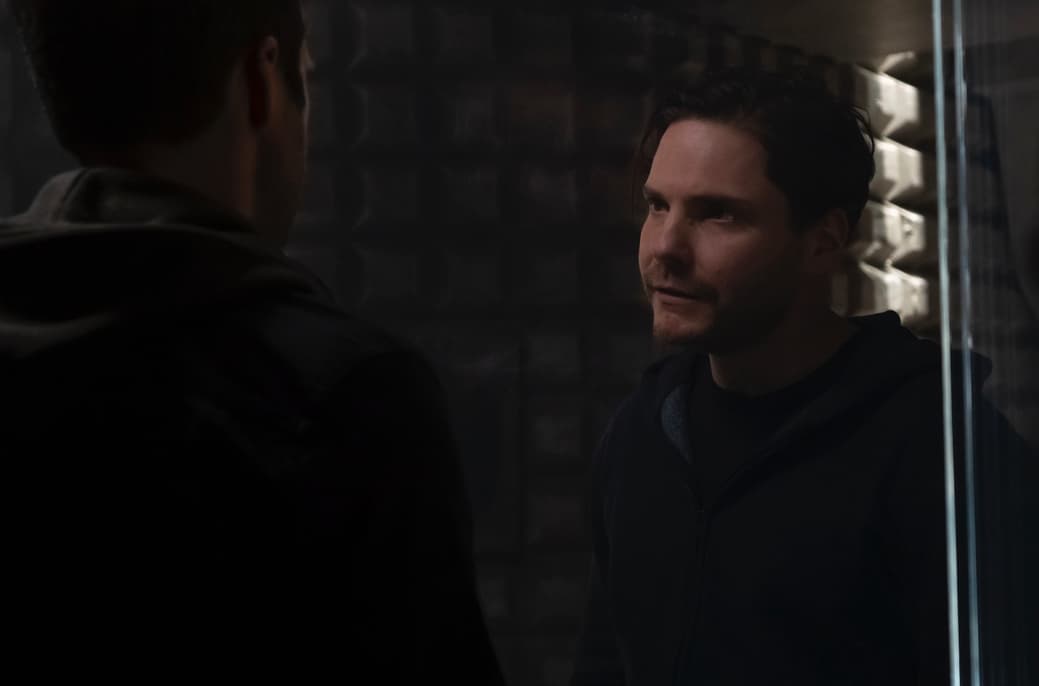 Later, walking Sam through a "hypothetical scenario," Bucky paints a picture of how easy it would be for one of the most dangerous men in the world to walk right out of prison. While Sam is worried about Zemo messing with Bucky's mind, Bucky stands by Zemo's code of eliminating Super Soldiers. In his plea, Bucky reminds Sam that he once stuck his neck out of him, and he's hoping Sam would do it again.
Zemo spent years hunting people Hydra recruited. He didn't want an army of people like the Avengers out in the world; he's ended the Winter Soldier program before, and he does not plan to leave his calling undone. Good thing Sam's on board (not that he really had a choice) because he got hit with four surprises….
First, Zemo broke out of prison (technically, with no help from Bucky). Second, Zemo has the means and resources to help them (he's a Baron; his family was royalty before Sokovia was destroyed). Third, they're heading to Madripoor, an island in the Indonesian archipelago, to find a mid-level criminal named Selby. And fourth, Bucky isn't a fan of rhythm & blues (he only likes 40s music, Sam!) but Zemo is.
When in Madripoor...
Madripoor is a lawless place, and the trio can't walk in as themselves. Unfortunately for Bucky, he's going to have to channel the part of himself he abandoned – the Winter Soldier.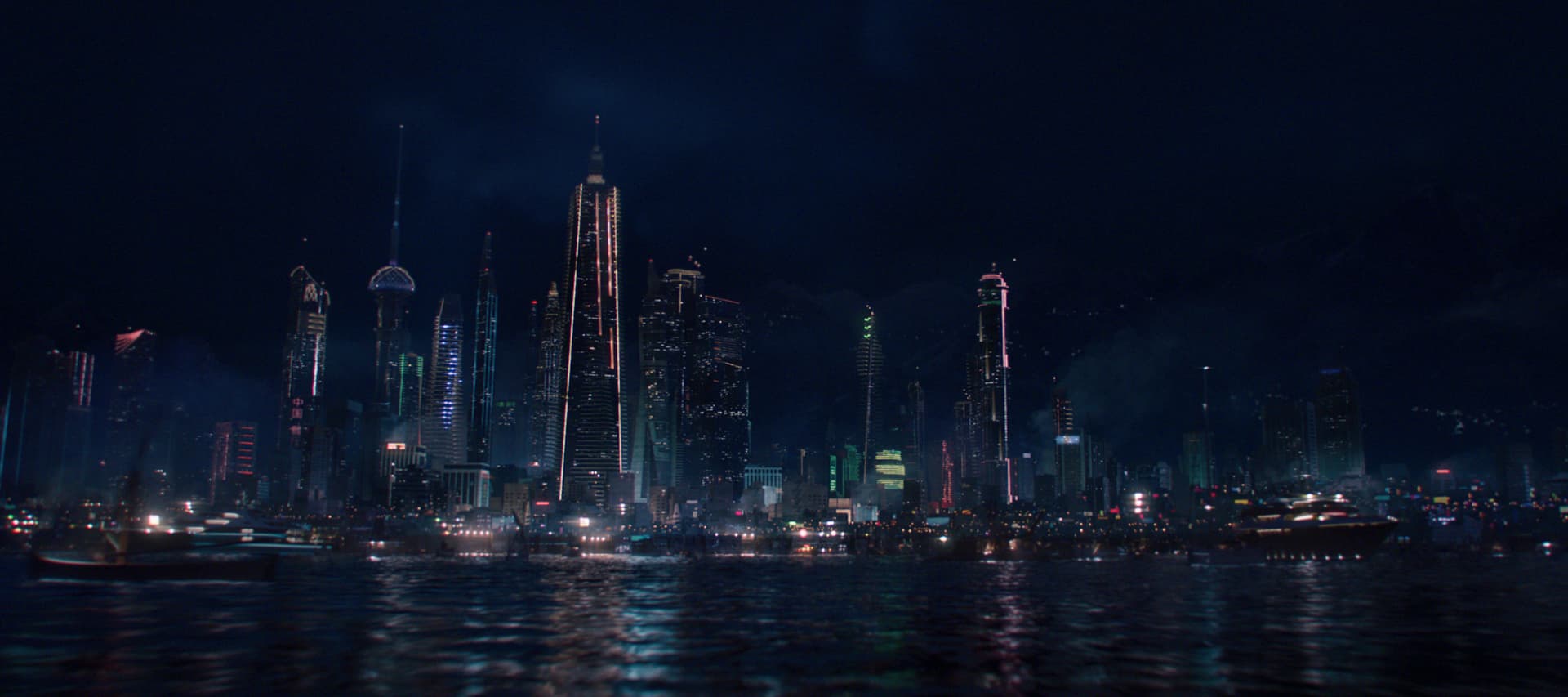 Zemo, Bucky, and Sam (disguised as Conrad Mack the 'Smiling Tiger') head to the Brass Monkey bar in Lowtown. Madripoor is run by the Power Broker, who Zemo only knows by reputation – he's "Judge, Jury and Executioner" here.
Speaking to Zemo's former associate and Brass Monkey owner Selby, Zemo barters ownership of the Winter Soldier and the codes to control him if she gives them a name on who's creating the Super Soldier Serum. Selby reveals the Power Broker has a Dr. Wilfred Nagel is working on the serum, but things didn't go as planned. However, that's all the info they're getting because if they want more, it's going to cost them. Unfortunately, Sam's sister calls him on the phone and blows his cover.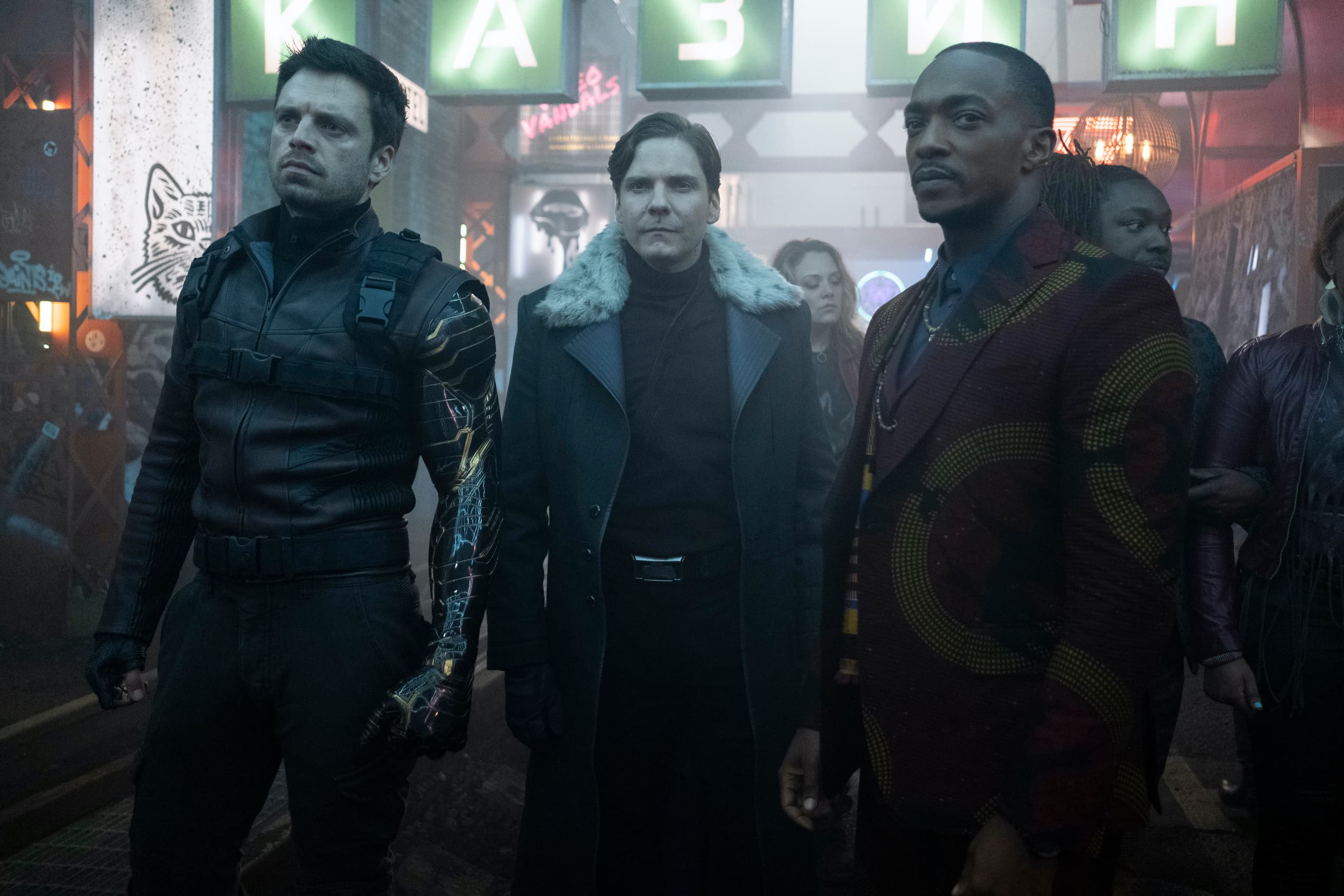 Just as things heat up, an unknown sniper kills Selby allowing the team to escape.
Not Everyone Had the Avengers to Back Them Up
With a bounty on their head for the murder of Selby, Sam, Bucky and Zemo are on the run, without weapons, and on foot. As they're cornered by a couple of bounty hunters, they're saved by a guardian angel – Sharon Carter!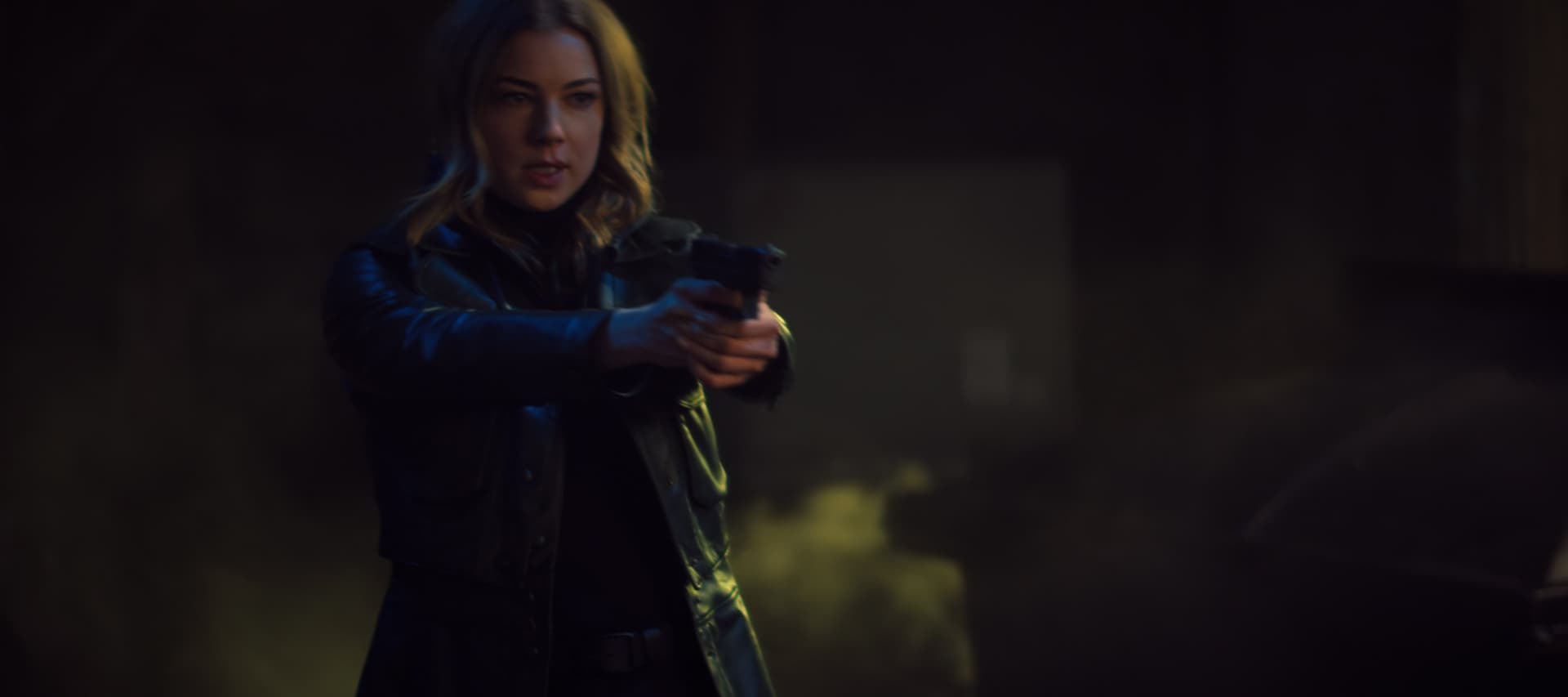 Heading to Hightown, Sam, Bucky and Zemo lay low as Sharon uses her resources to track down Nagel. How did Sharon end up in such a lawless place? To refresh their memories, she summarizes, "I stole Steve's shield, remember? I also took the wings for your ass (to Sam), so that you could save his ass (to Bucky), from his ass (to Zemo). Unlike you, I didn't have the Avengers to back me up so I'm off the grid in Madripoor." It's not that she doesn't want to come home or talk to her family anymore; this was the only place she could go since Madripoor does not allow criminal extradition from within its borders.
Hardened by her time on the lam, Sharon tells them they're naïve for believing in the shield and trying to be a hero. Still, despite warning Sam and Bucky to steer clear of the Power Broker and Dr. Nagel for their own safety, she helps them locate Nagel in exchange for Sam securing a pardon from the US for her.
The Power Broker is Watching
Running on borrowed time, the gang heads to the Madripoor shipping yard to search for Dr. Wilfred Nagel. While Sharon serves as lookout holding off bounty hunters, Sam, Bucky and Zemo talk to Nagel in his secret lab. Nagel was brought into the Winter Soldier program first with Hydra, then with the CIA when Hydra fell. The CIA presented Nagel with blood samples from an American test subject (aka Isaiah Bradley). Viewing himself a god, doing more than what Dr. Erskine was able to do with Steve Rogers, Nagel was able to optimize the serum without clunky machines or physical body dysmorphia. Unfortunately for all parties involved, Nagel disappeared with the Snap along with half of the world's population. When he returned five years later, the program was abandoned, but thankfully for him, the Power Broker was willing to fund the recreation of his work.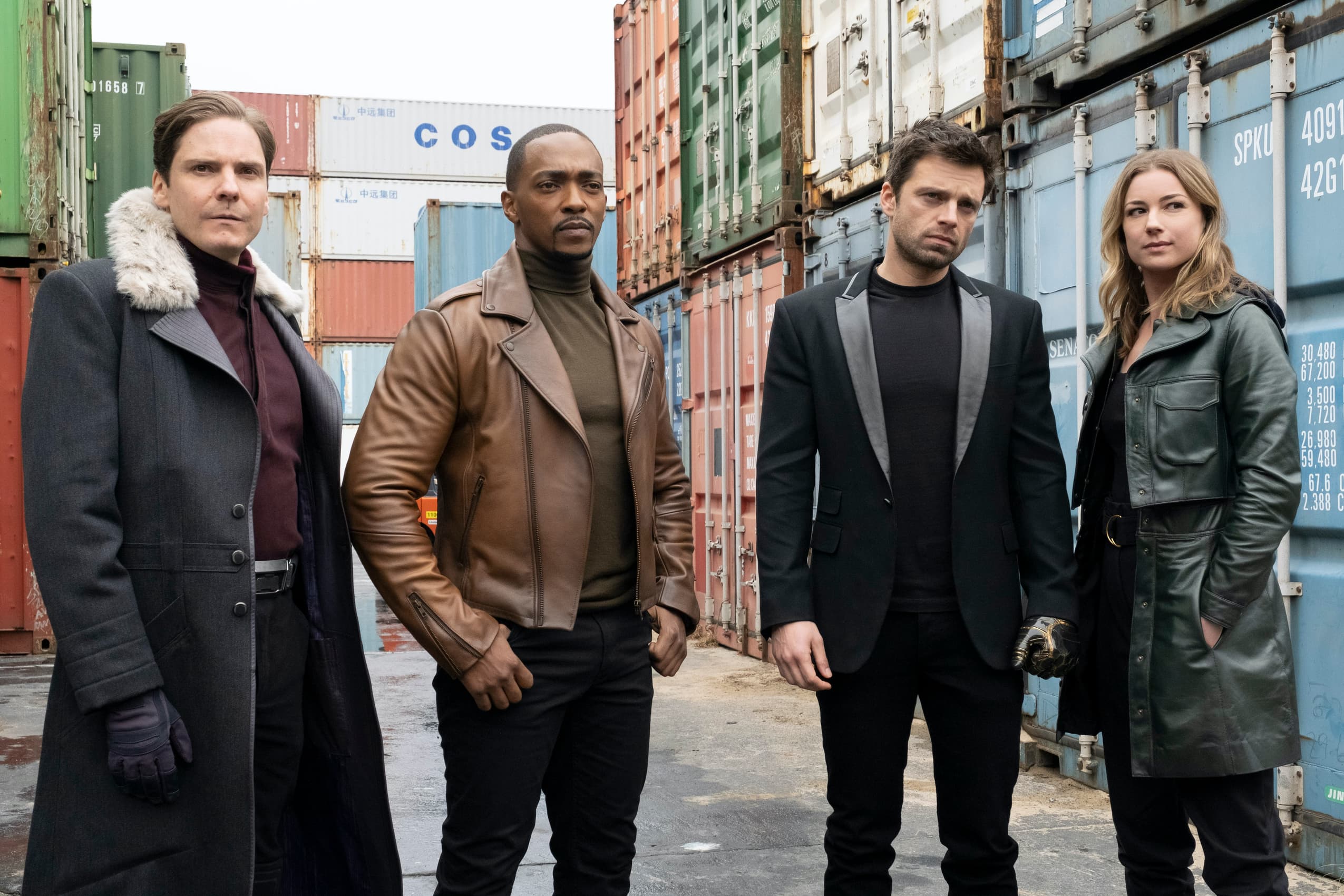 With the support of the Power Broker, Nagel created 20 vials of the Super Soldier Serum before Karli Morgenthau stole it. Karli had reached out to him to help her find a cure for Donya Madani's tuberculosis, but he wasn't concerned nor felt any desire to help. Before they could learn anything else from him, and just before the secret lab was blown up by the bounty hunters, Zemo killed Nagel.
Fighting their way out of Madripoor, Sam tells Sharon to come with them back to the States. Until she gets the pardon he promised, she can't. As the team leaves, Sharon tells an associate they've got a number of big problems on their hands.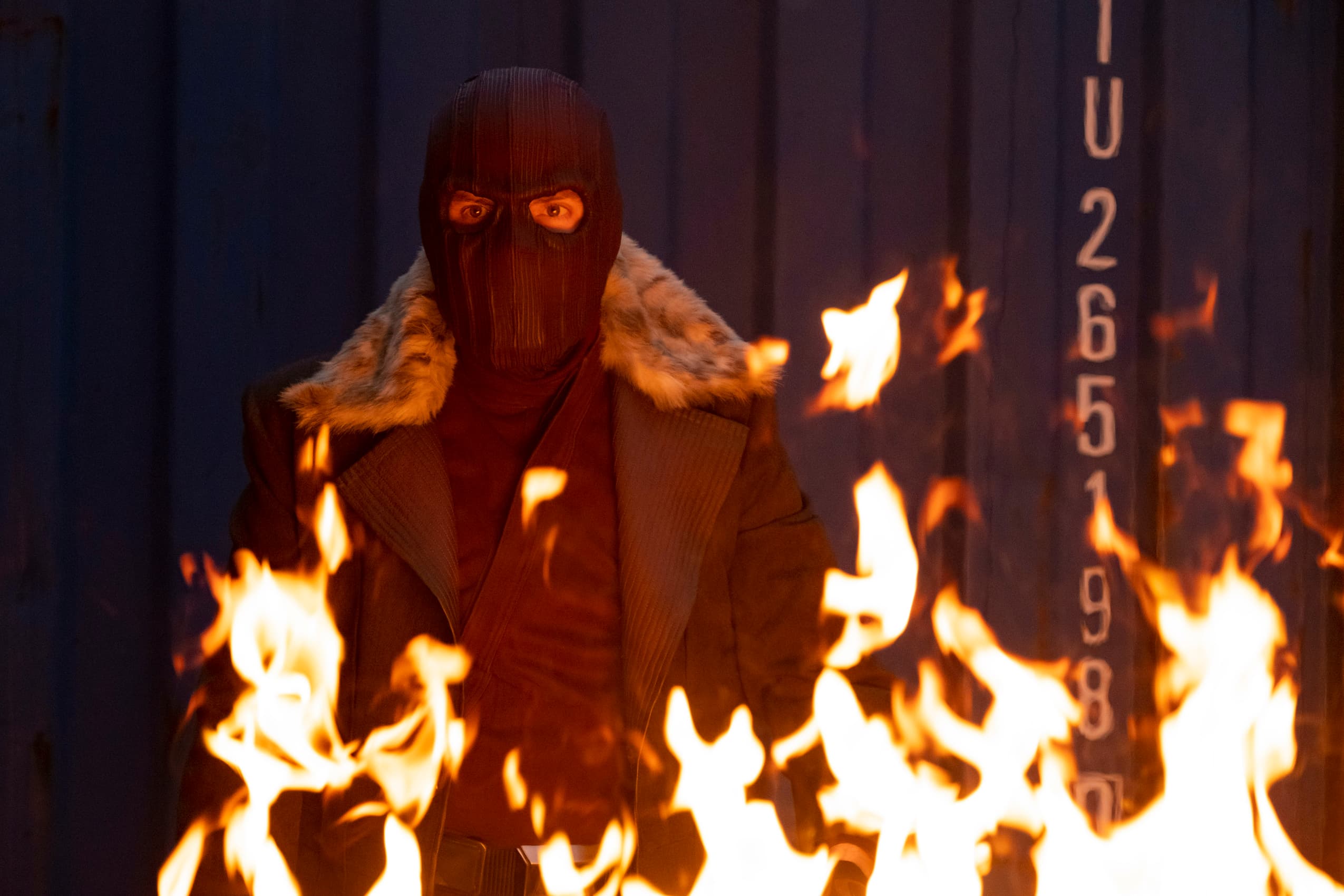 Rebels with a Cause
As Karli and Dovich scope out the location of their next hit, he suggests that Karli take some time to mourn the passing of Mama Donya, which she dismisses. Playing revolutionary was never something they had envisioned for themselves; Dovich had intended to join the military, while Karli wanted to be a professor teaching history or art like her surrogate, Mama Donya. However, when the Blip occurred, those who returned pushed them to the streets, that's how they found their way in Madripoor.
Speaking of Madripoor, Dovich is concerned that the Power Broker is going to catch up to them. Not the case explains Karli – now that Nagel is dead and they have the last of his supply of the Super Soldier Serum, "The Power Broker is about to come begging."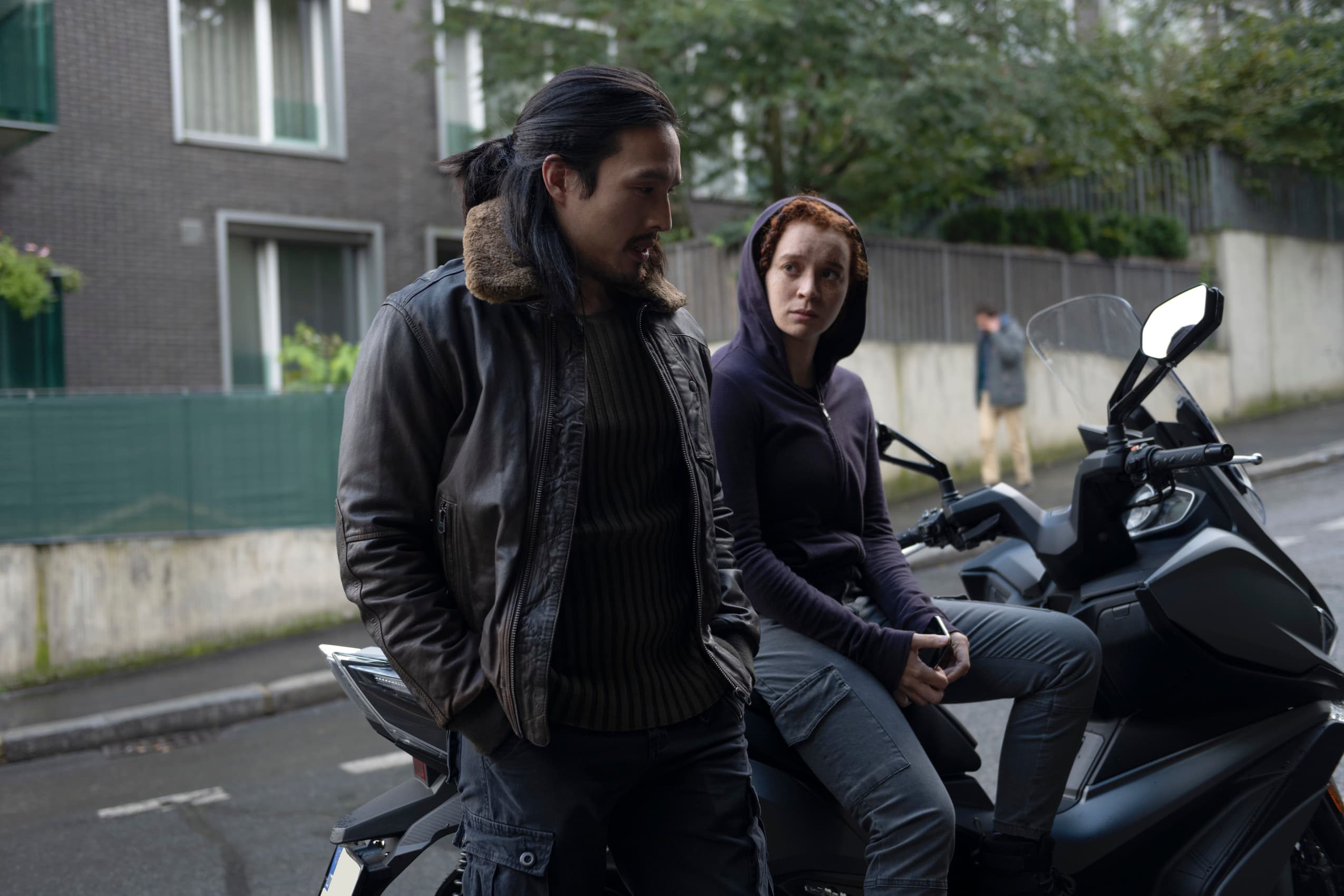 Raiding a GRC Supply Depot in Lithuania, the Flag Smashers sneer at the GRC for sitting on six months' worth of supplies that could easily sustain one of the resettlement camps in need. Walking away with their latest bounty, to the surprise of the other Flag Smashers, Karli detonates a bomb near the facility with innocents still inside. She coldly remarks, "This is the only language these people understand."
Multiple Players on the Move
Walker and Hoskins arrive at the Berlin prison only to discover that Zemo had escaped during a prison riot shortly after Sam and Bucky had paid a visit. Believing Sam and Bucky responsible for Zemo's escape, Walker tells Hoskins they're going to go off the books. After all, if they get the job done, "you really think they're gonna sweat us on the how?"
With only the name Donya Madani to go off of, First Lieutenant Joaquin Torres informs Sam they found one hit – mentioning that she has recently died – but they have a location, Riga, a city near the Baltic Sea.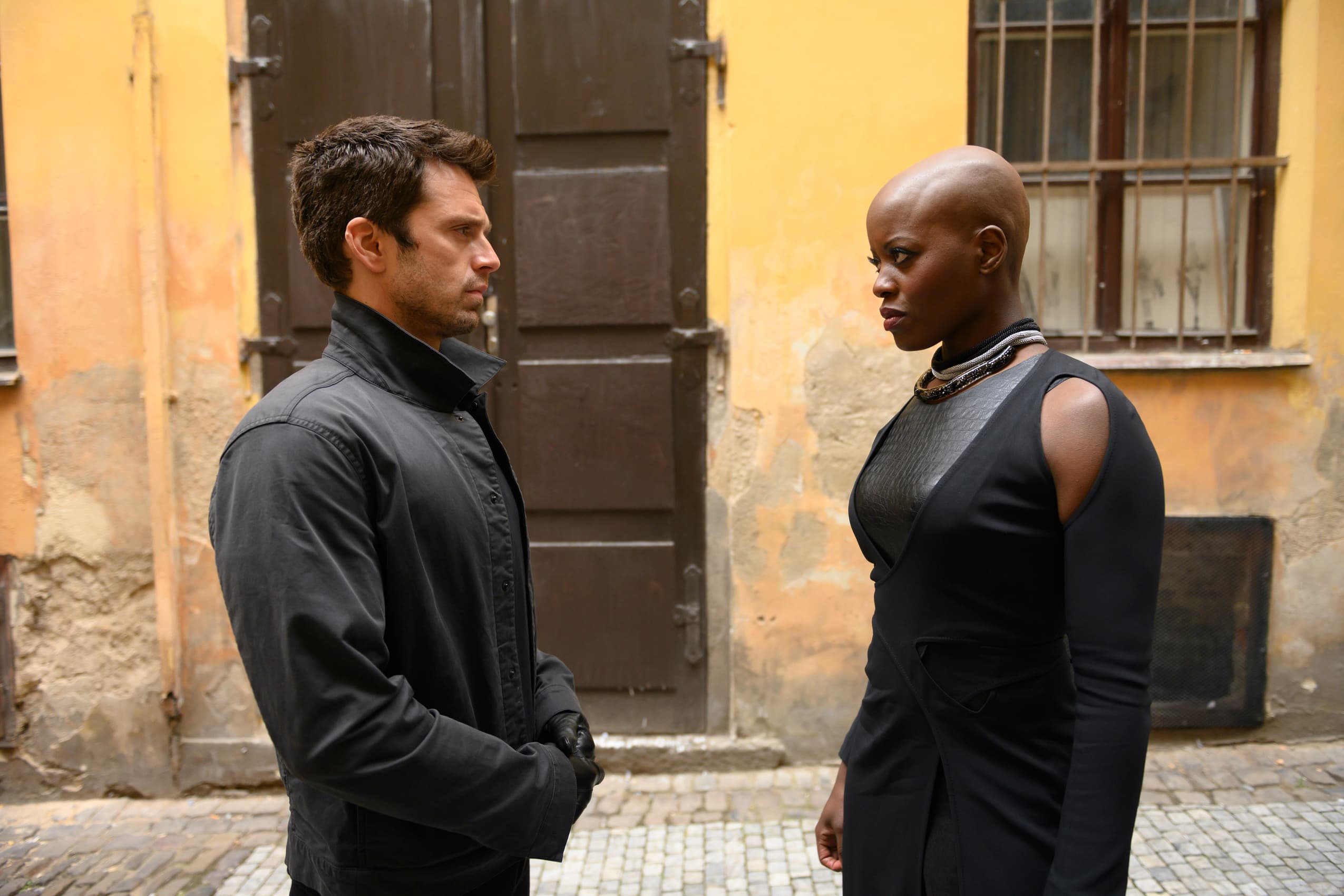 Zemo takes them to his apartment in Riga; on their walk, he tells Sam and Bucky what he heard of his homeland, Sokovia. It was cannibalized and erased off the map by neighboring countries. He asked if they visited the memorial, and upon receiving no response, remarked, "Of course, why would you?"
While Zemo and Sam head up to the flat, Bucky goes on a walk to clear his head. He finds a Kimoyo bead outside of Zemo's apartment and then a second one down the street. Walking down an alley, Bucky states out loud that he was wondering when they were going to show up.
As he turns around, he stands face to face with Ayo, one of Wakanda's Dora Milaje. Her mission is clear: "I'm here for Zemo."
Marvel Studios' The Falcon and The Winter Soldier is now streaming exclusively on Disney+!
Want more 'The Falcon and The Winter Soldier'? Follow the series on Facebook, Twitter, and Instagram!
Stay tuned to Marvel.com for more details! And be sure to follow Marvel on Facebook, Twitter, and Instagram. 
Looking for more Marvel movies and shows to stream? Check out everything on Disney+, Hulu, and ESPN+ right here, and where to find all your favorite Super Heroes right here. Sign up for Disney+ and start streaming now! 
The Hype Box
Can't-miss news and updates from across the Marvel Universe!