TV Shows
Published March 28, 2019
First Look: 'Marvel's Agents of S.H.I.E.L.D.' Season 6 Group Shot
'Marvel's Agents of S.H.I.E.L.D.' will return this summer.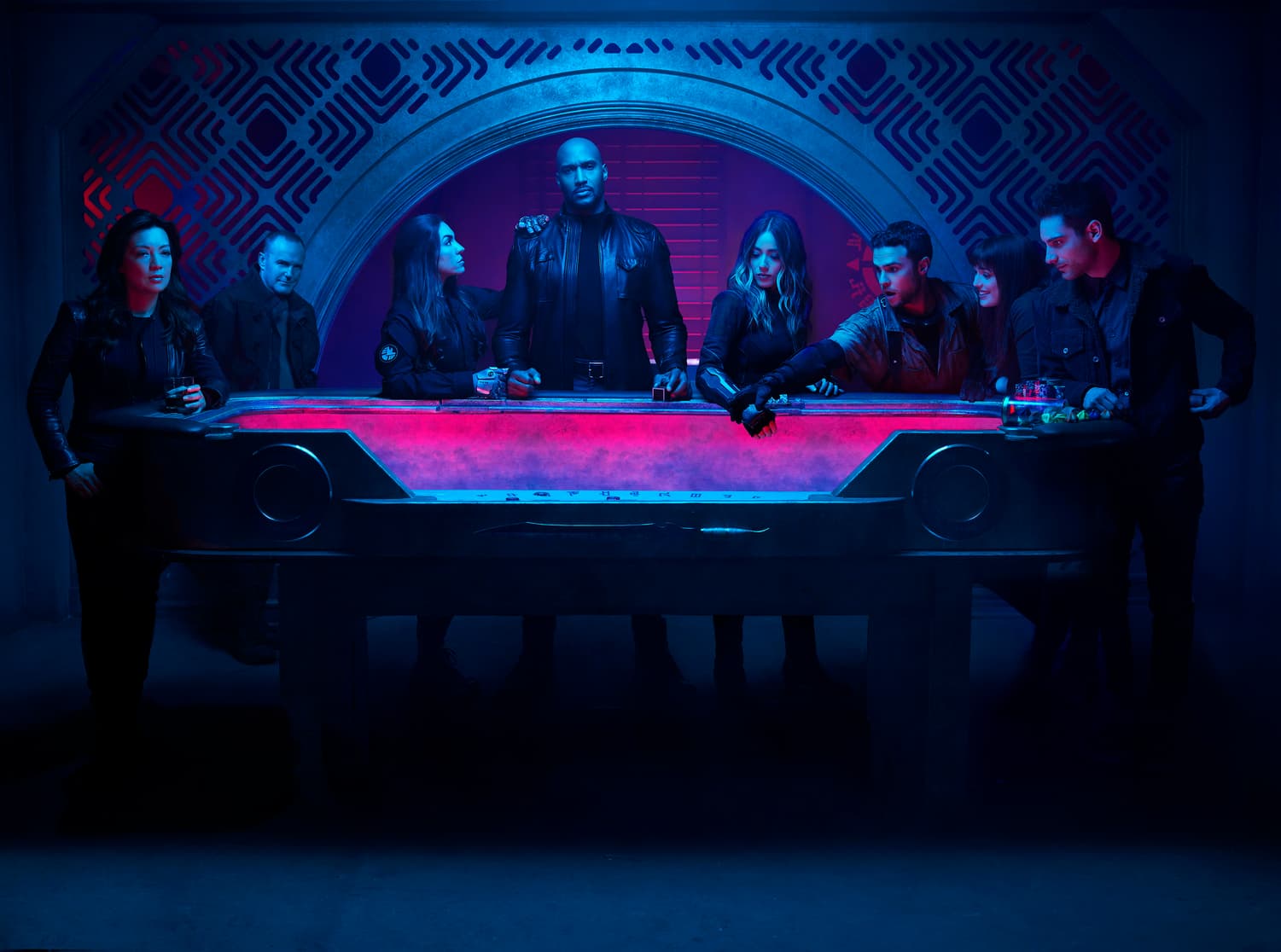 Agents, "Marvel's Agents of S.H.I.E.L.D." Season 6 will return this May.
To get you pumped for the return of our agents, we've got the first look at the group above!
Here's a refresher on everything you need to know going in Season 6 based on the trailer above:
1. Alphonso "Mack" Mackenzie is now Director of S.H.I.E.L.D.
2. Phil Coulson is dead. In the group shot above, that is not Phil Coulson, as played by Clark Gregg, but the look of his new character.
3. Despite her expression above, Melinda May did get to spend time with Coulson on Tahiti, more than she thought she would.
4. Yo-Yo is comfortable with her mechanical arms following her loss last season.
5. Despite the devastating Season 5 finale, Fitz is still out there frozen and lost in space. Simmons is determined to be reunited with her husband.
6. We'll get more of Deke Shaw as Jeff Ward returns as a series regular.
7. Clark Gregg is directing the Season 6 premiere.
8. Quake is rocking a badass look this season.
If you're heading to WonderCon this weekend, don't missing our Marvel's Agents of S.H.I.E.L.D. panel and signing this Saturday, March 30!
For more information on "Marvel's Agents of S.H.I.E.L.D.," visit ABC.com, follow @AgentsofSHIELD on Twitter, and like "Marvel's Agents Of S.H.I.E.L.D."on Facebook for all the latest news and updates!
The Hype Box
Can't-miss news and updates from across the Marvel Universe!