TV Shows
Published June 19, 2019
Former Friends and Allies Team Up to End David Haller in 'Legion' Season 3
The final season premieres Monday, June 24 on FX!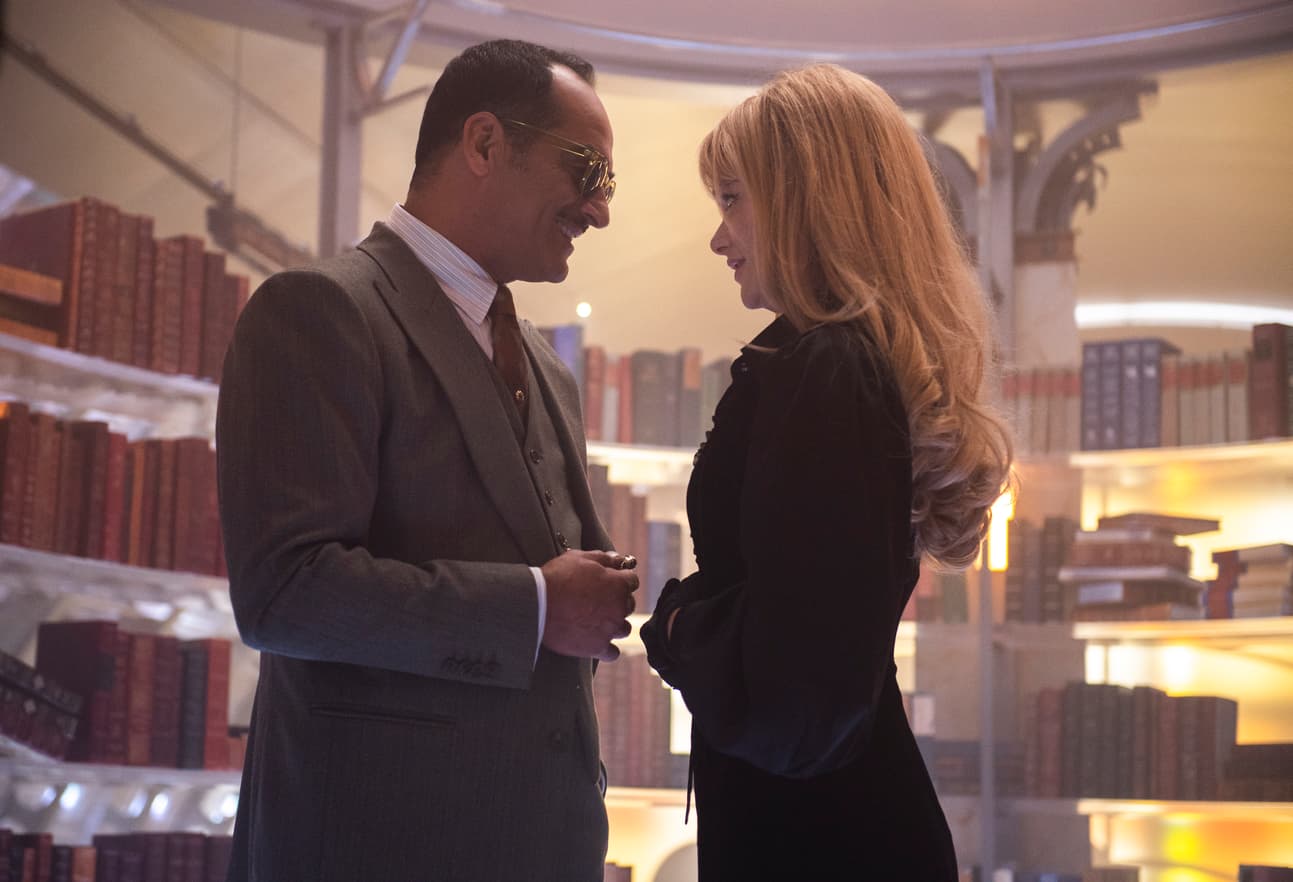 Beware who you walk with.
Legion returns for its third season this coming Monday, June 24, on FX. Yesterday, we revealed David Haller's true intentions in this upcoming season. In the aftermath of David's trial intervention, David proved he was unable to hold himself accountable for his action, could not quiet the dark voices in his head, or quit his obsession for revenge against Amahl Farouk.
In the tenth hour, as summarized by showrunner and executive producer Noah Hawley, during an set visit for a small group of press, his friends "told him that he needed help and he refused the help." In order to prevent the destruction of life as they knew it, they vowed to kill him believing "they had no other choice" due to his strength and power. As a result, they aligned themselves with the only entity powerful enough to stop David — Farouk — a massive betrayal in the eyes of David. Not only have they sided with his enemy, they were supposed to love him unconditionally.
Hawley sets up the open of the final season with Division 3 and Syd's mission is to find David, end him by any means possible, in hopes they stop him in time before he does what they know he will do — destroy the world. Unfortunately for Division 3, they don't know that David has managed to recruit a time traveler, Switch.
"Everyone knows that Legion, as written, is pretty dangerous," said executive producer Lauren Shuler Donner. "We followed his nature. Up until that point, we were trying to say, 'Will love save him? Will love stop him from being a villain?' Because we've seen the construction of this villain up until this point. But his true nature took over."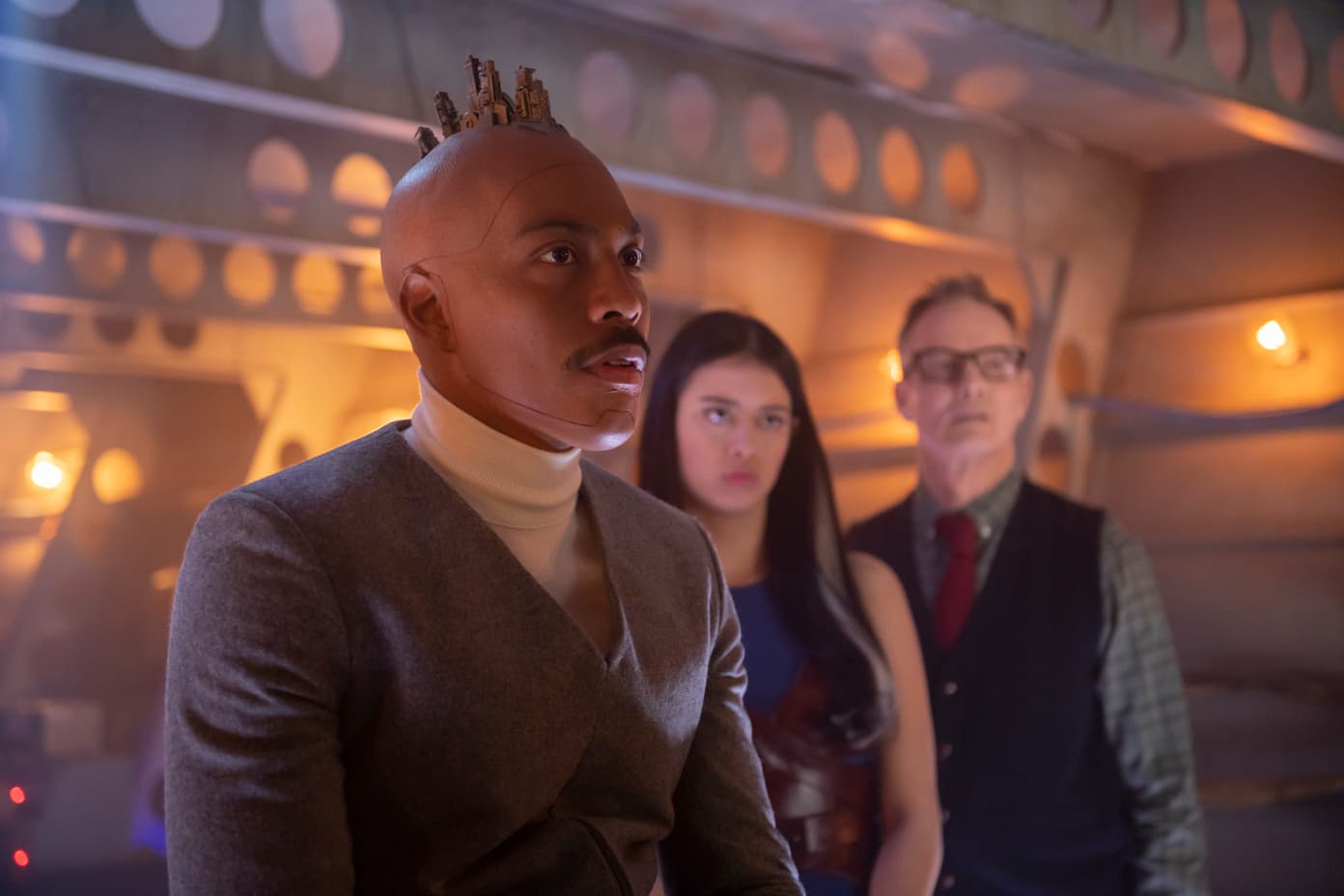 Last season, David and his former friends teamed up with Division 3 to take on the Shadow King. With the tides changing, they seem to be an impasse; their former friend rejected their help and is now beyond saving.
For Clark DeBussy, the interrogator from the government's covert group, Division 3, he now faces an opponent far more dangerous than any encountered previous: David Haller. As shared at the Legion Season 3 Red Carpet Premiere, Hamish Linklater stated, "Season 1, Clark has a great deal respect for David. Season 2, he had even more respect for David. Season 3, he's just going to kill David."
Whereas, for Bill Irwin, who plays brilliant geneticist Cary Loudermilk, shared during the set visit, "Usually an actor's job is to view their character as good, and that's the way I view Cary Loudermilk. Season One, my recollection of the story is 'Who is this guy David?' We have a thing we're doing here, and it's important so who is this guy? And then 'Wow is he powerful, I believe in him.' Then at the end of Season Two, 'Wait a minute." So that's where things sit as we launch into Season Three, and it's a bit of a roller coaster for this character. 'Who do I look to? Who do I report to? Who is my leader?'"
Expanding on Cary, Irwin stated, "I'm very susceptible to my loyalty to David. So at the end of Season Two, I'm part of a courtroom where we really banish him in effect. I built the thing that trapped him. I'm not sure I totally felt comfortable with that, and certainly in Season Three, I don't."
What about Kerry Loudermilk? There's nothing she loves more than a good fight (except maybe Cary), and there's no bigger fight than going up against David. Amber Midthunder provided us with some insight to what her character's mission is this season. "Where we left of this year, and where it picks up is just kind of chaos," exclaimed Midthunder. "It's a very normal ebb and flow of life. You have a group, and you have something solid, and then it falls apart and you don't know where to go or what to do and you're broken into tiny pieces. Who is going where and who do you stick with? Kerry's mission is she's marked by justice and victory, and that's what I love about her. Wherever she can find justice and victory, that's where she's going to go."
Meanwhile, at the start of the new season, to "save" their pragmatic friend Ptonomy, Cary uploads his consciousness into Division 3's computer system, the Mainframe. His abilities, his photographic memory and the ability to read the memories of others, has been magnified tremendously, but has that come at the cost of his humanity? According to Jeremie Harris, who plays Ptonomy, we'll have to wait and see. "He has a very technical mission, a straightforward mission," said Harris. "He has to somewhat deal with his feelings and emotions, but a lot of that is tied up because he's not fully... he's this Mainframe now. His way of processing that and figuring those things out are not human."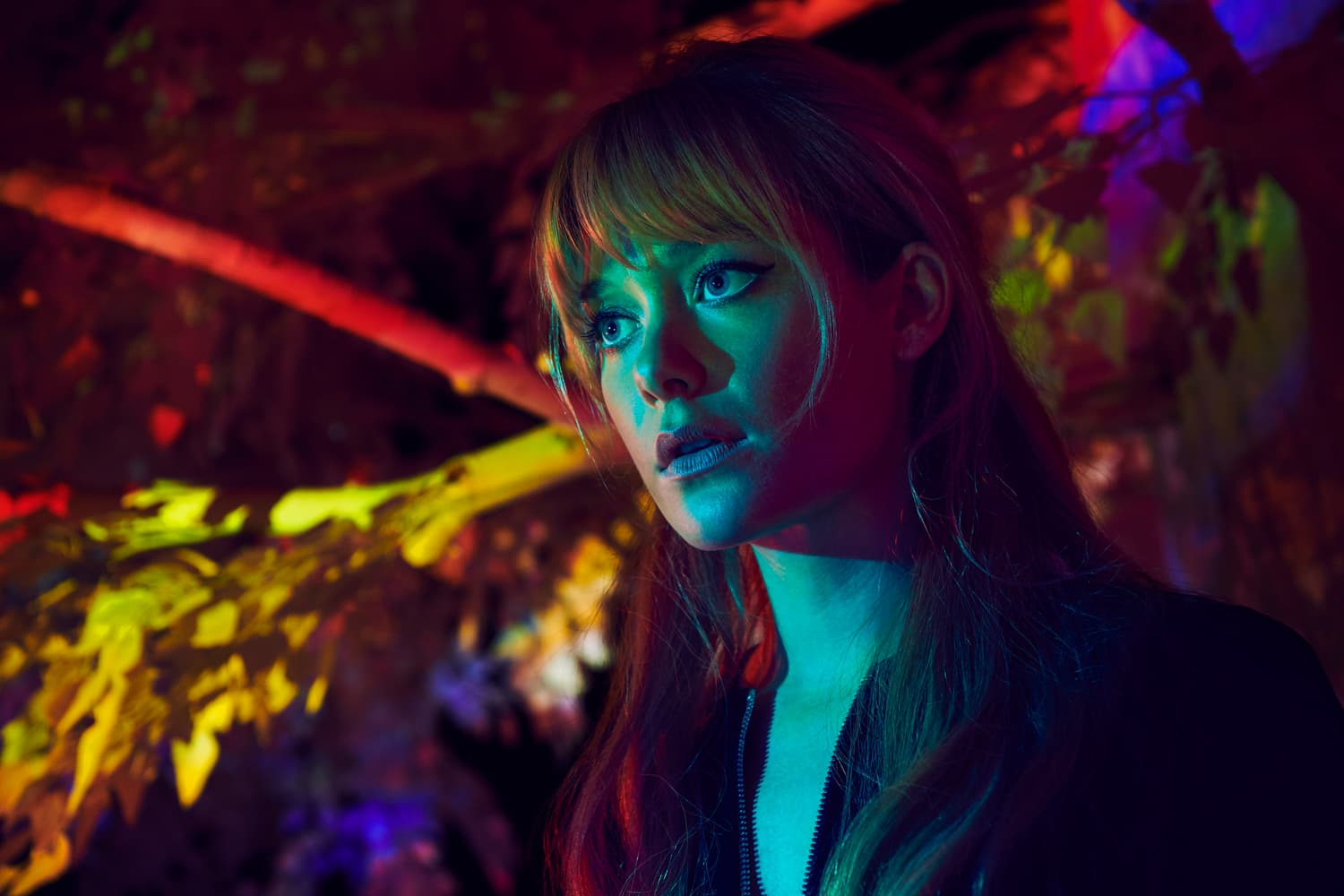 Syd and David had a romance for the ages, until, that is, Syd was betrayed by the man she trusted most. Now devoted to herself above all others, Syd recognizes that her ex was never the hero of this story. She is.
"There's a kind of armor she builds for herself," stated Hawley. "A big part of her journey is about self-definition and trying not to be defined by the things that happened to her. A big part of her journey in this year will be about that realization that, if you've ever been in a relationship with a crazy person, you know that they tend to generate a lot of drama and they do it so you'll pay attention to them. At a certain point, what is a villain who wants to destroy the world except a narcissist who wants attention? There's something to that which is 'I'm giving him what he wants by constantly being put into conflict with him.' The thing for her is to find herself outside of David, regardless of what her relationship is with David."
Rachel Keller, who plays Syd Barrett, gave us a look into Syd's mindset between the end of Season 2 and the start of Season 3. "Syd has spent her time, as we all do after something large happens, reflecting and distracting herself — and more reflecting and distracting herself, probably," remarked Keller. "And I think that maybe she doesn't have all the answers about what it is and what it could be, but she's ready to confront him."
"If we talk about that spectrum of experience after trauma, I'm pretty certain anger is in there," added Keller. "On top of that, she has a bigger picture, saving the world situation going on. She has no other choice. She's acting on impulse in those moments, and I'm angry so why not?"
Will David Haller stand a chance, even with a time traveler by his side, against this united front? Find out on Monday, June 24 when Legion returns for its third season on FX!
You can follow "Legion" on Twitter, Facebook, and Instagram.
The Hype Box
Can't-miss news and updates from across the Marvel Universe!