TV Shows
Published January 3, 2020
Why Gert Was A Hero the Runaways Always Needed
Seasons 1-3 of 'Marvel's Runaways' are now streaming on Hulu!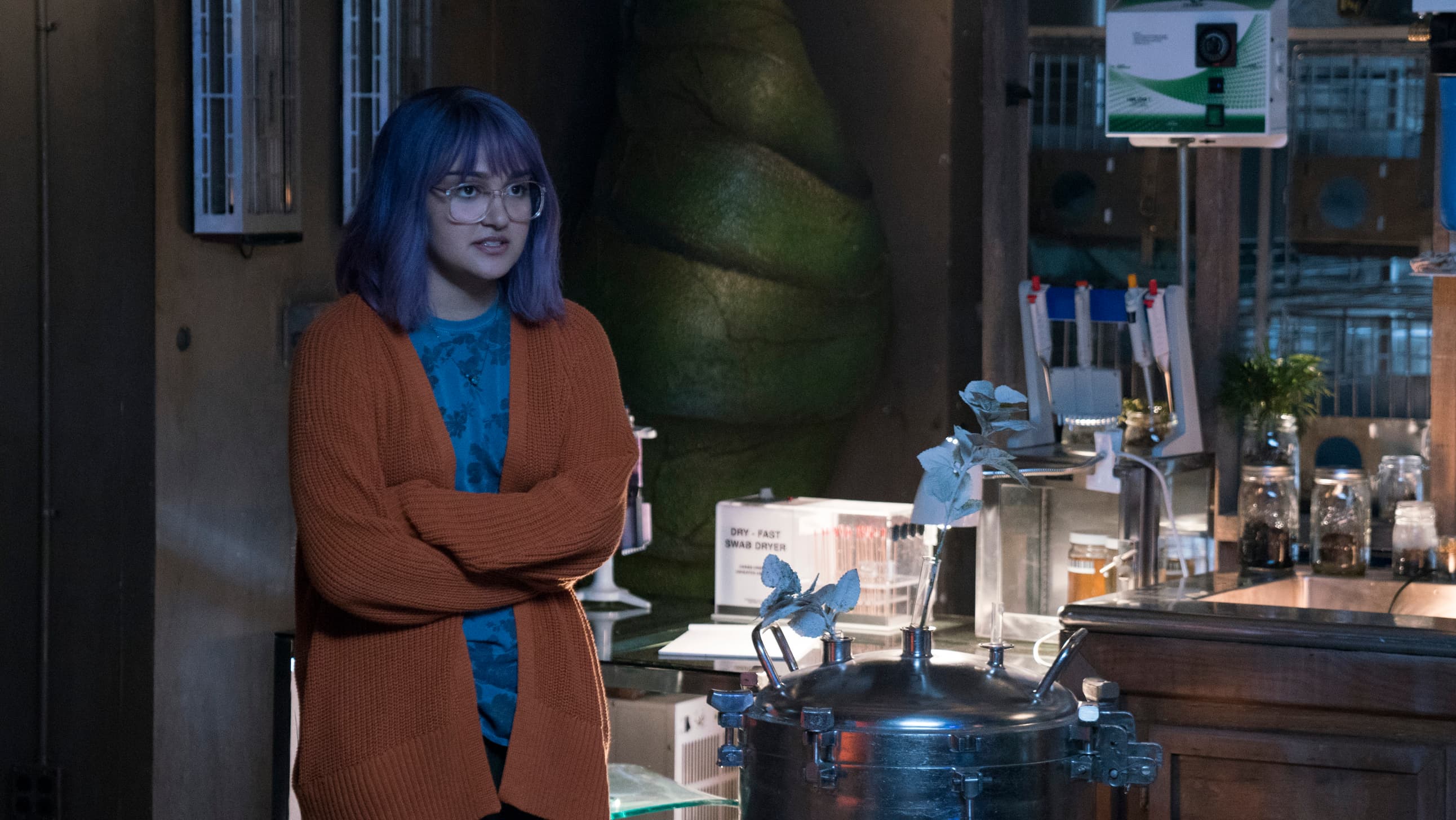 This day and age there are so many different ways you can be a hero, with so many accompanying traits to go along with it. It's not just about being strong, protecting others, and saving the day, but it's also about doing the right thing — even it might not be the right thing for you. Marvel's Runaways is full of heroes who all manage to contribute something to the group's greater good (and the good of their parents), but one of them stands out as being more hero-like than the others, and that honor falls on the shoulders of Gertrude Yorkes. 
Gert is smart, strong, always looking out for the other Runaways, and has acted incredibly selfless on a few occasions and — spoiler alert for those not caught up on Season 3! — died because of her actions protecting everyone else. She might not have a magic staff, sparkle like an alien, or summon super strength, but Gert is oftentimes just the hero the Runaways need.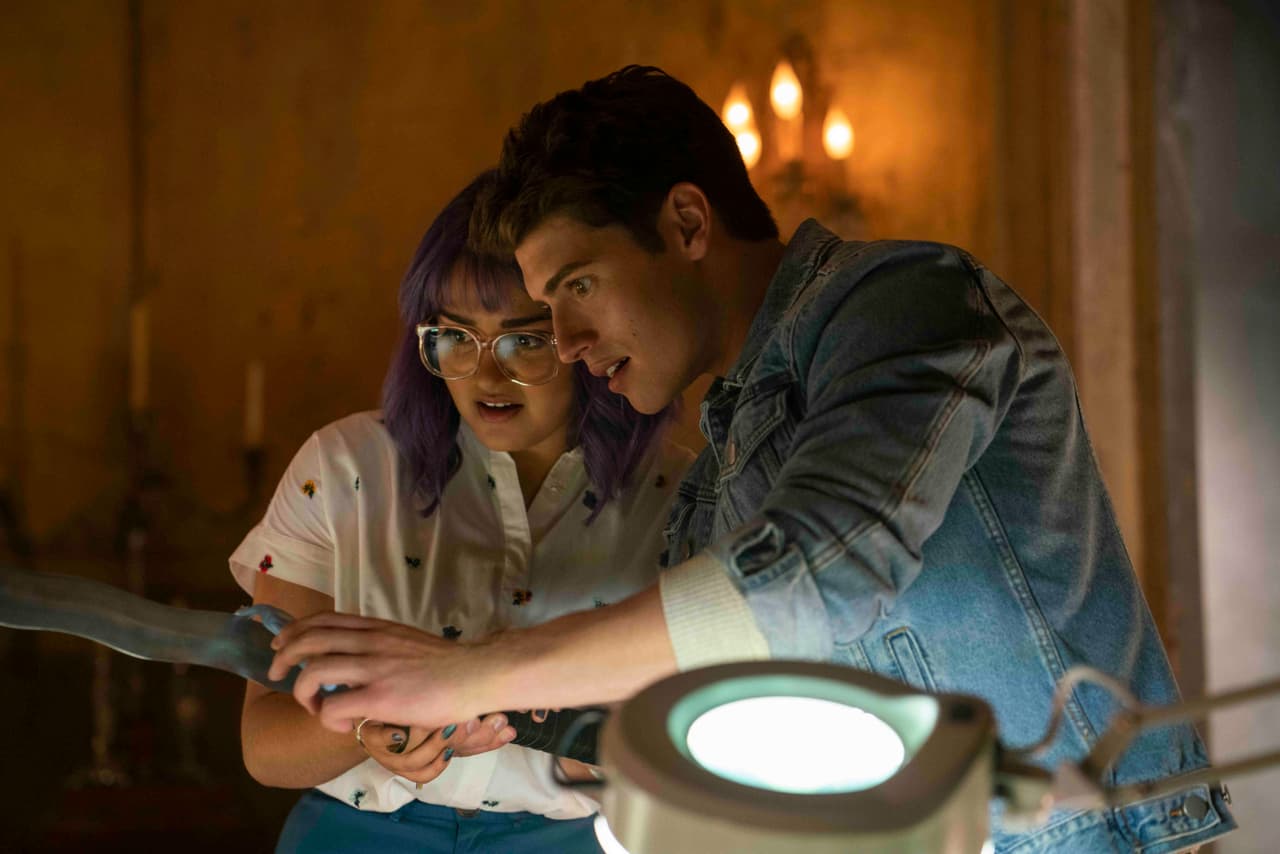 Her confidence has grown tremendously 
Over the last three seasons of the show, we've really seen Gert come into her own, both accepting who she is (and what she can do) and as her own Runaway. At the beginning of Season 3, we see her learn how to "drive" Old Lace (finally!), as it's a power and control she never knew she had. All it took was a little guidance to tap into it! This greatly boosts her spirit (and also helps her fight her dad along with her mom who's currently being controlled by the Magistrate's family). 
She's always looking out for others, even if it means leaving them behind 
During Season 2, Gert actually leaves the Runaways hideout for a bit not because she's trying to get away from them, but because she's trying to keep them safe. Gert is off her meds (she left them behind when the Runaways fled) and knows that she's got to get back on them to control her anxiety. However, the only way to do that is to head to the doctors (we love a hero who takes control of her own well-being!). She knows this is risky and it might not be the best choice for everyone, but it's the right choice for her. Before she leaves, she instructs Old Lace to watch after everyone — especially her younger sister, Molly. 
She's a calming voice of reason
Gert is by far the most level-headed Runaway, and while others might have outbursts (ahem, Nico), Gert is usually able to remain calm, cool, and collected even when faced with an adversary. She can also clearly differentiate between what's right and what's wrong, making her a perfect go-to person when it comes to difficult challenges. She's not necessarily the strongest warrior of the group, but she is their biggest social justice warrior and is always fighting for those who can't do it themselves, whatever kind of battle it might be. 
Her biggest fear is losing the ones she loves
In Season 3, Gert meets Tyronne (Cloak) and considering that she's recently been separated from Molly, Gert begs him to take her back home — explaining Molly can't grow up without a family. Ty refuses to do so, and in protesting this decision, Gert accidentally witnesses her biggest fear: It's losing Molly, Chase, and Old Lace. Seeing this vision, Gert starts screaming "take me!" in an effort to sacrifice herself to save the others. She can't bear the thought of the ones she loves suffering. 
Gert's not afraid to face danger head-on
During the final battle with Morgan le Fay, while everyone else has been sidelined, Gert's the first one to stand back up and fight her. While taunting Morgan, Gert explains that she has to get back up, because, "When you do things for other people you get strength from that. From them. And no matter how many times you go down you get right back up. Over and over, as many times as you have to." In the end, it's Gert's willingness to get back up and fight that ultimately helps defeat Morgan — though injured, she's still able to create a salt ring around her, trapping her inside. 
In getting back up, it also gravely wounds Gert. She's been injured in the battle and the last strength she had she used to capture Morgan and unfortunately succumbs to her injuries. 
But not for long! If you've watched Season 3 you know Gert's sacrifice doesn't stick, but the impact from her actions will last forever. 
All 10 episodes of Marvel's Runaways Season 3 is exclusively available to stream on Hulu now!
Be sure to follow @MarvelsRunaways on Twitter and like the official Marvel's Runaways Facebook page!
The Hype Box
Can't-miss news and updates from across the Marvel Universe!