TV Shows
Published December 22, 2022
Spend the Holiday Season with Marvel Super Heroes on Disney+
Stream Iron Man 3, Hawkeye, and The Guardians of the Galaxy Holiday Special now!
It's the most wonderful time of the year — both in real life and in the Marvel Cinematic Universe. As the holiday season fully kicks into full swing, there's no better time to sit down and enjoy a rousing holiday feature and the MCU doesn't have just one (obviously talking about Iron Man 3, which is a Christmas movie) but a handful of things that the whole family can stream! There's nothing like spending the holidays with Super Heroes, who are celebrating, too.

Last year saw the introduction of Clint Barton's incredibly cozy and festive farmhouse with Marvel Studios' Hawkeye, and that's on top of the whole series being set in New York City over the last few days leading up to Christmas. All Clint wants to do is make it home in time to open presents with his family, his driving force behind constantly thwarting the Tracksuit Mafia throughout the city. Will he make it home in time? When he does, it's a true Christmas miracle.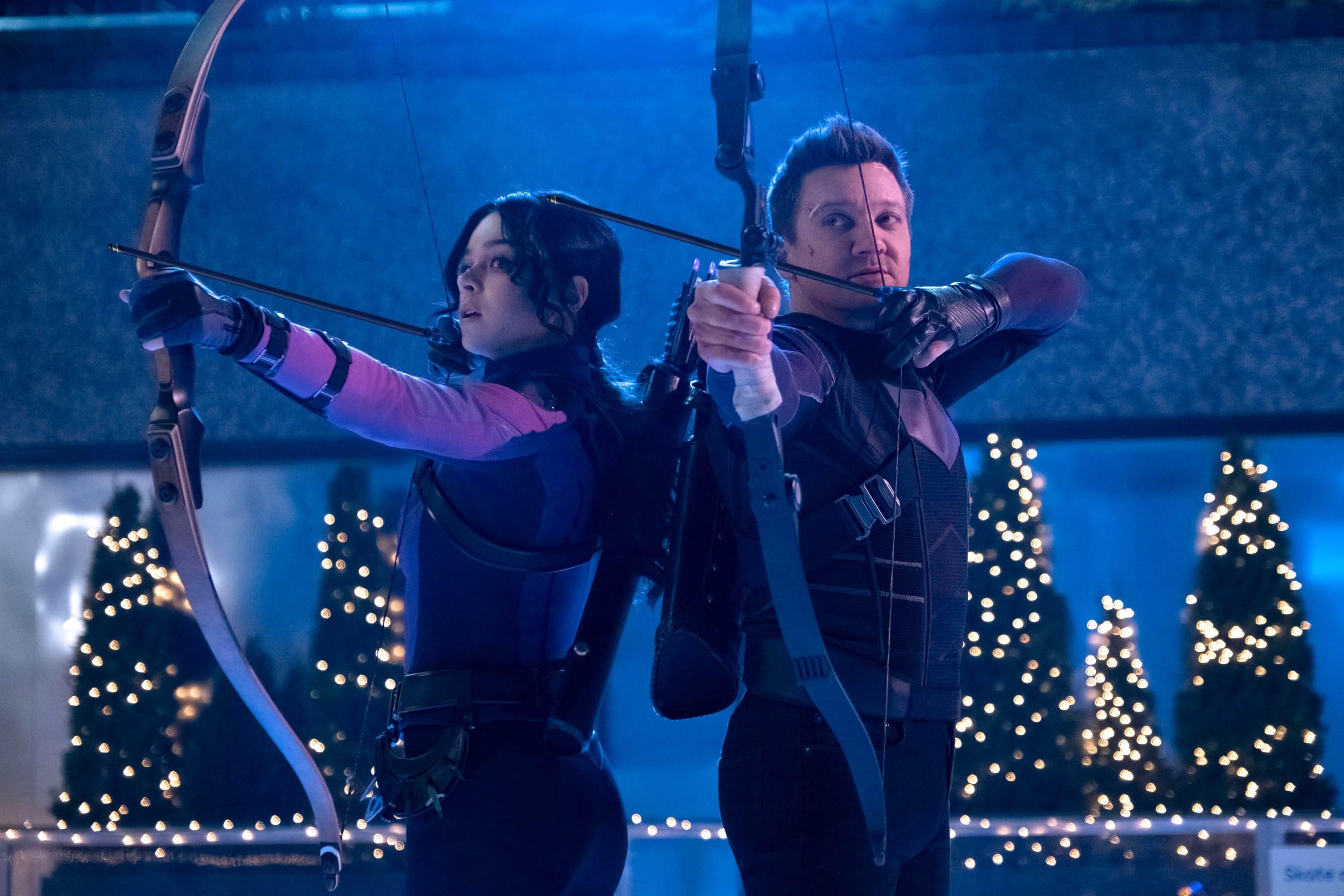 "Family, and being a family man, is central to Clint Barton's character in the MCU," Trinh Tran, executive producer on Hawkeye explains, "Hawkeye delves into that because so much of the series is about wanting to be with family over the holidays and making room in your family for new people. It's the perfect holiday viewing, with something for everyone — even a big musical number!"

Speaking of big, expanded families and musical numbers, the Marvel Studios' special presentation, The Guardians of the Galaxy Holiday Special, recently arrived on the streaming service packed full of holiday cheer, including lights, snowfall, and ugly sweaters! The central story revolves around Mantis intent on finding the perfect present for Peter Quill, a familiar December quest that many have found themselves on before (just maybe don't kidnap Kevin Bacon, no matter how good of a present he would be).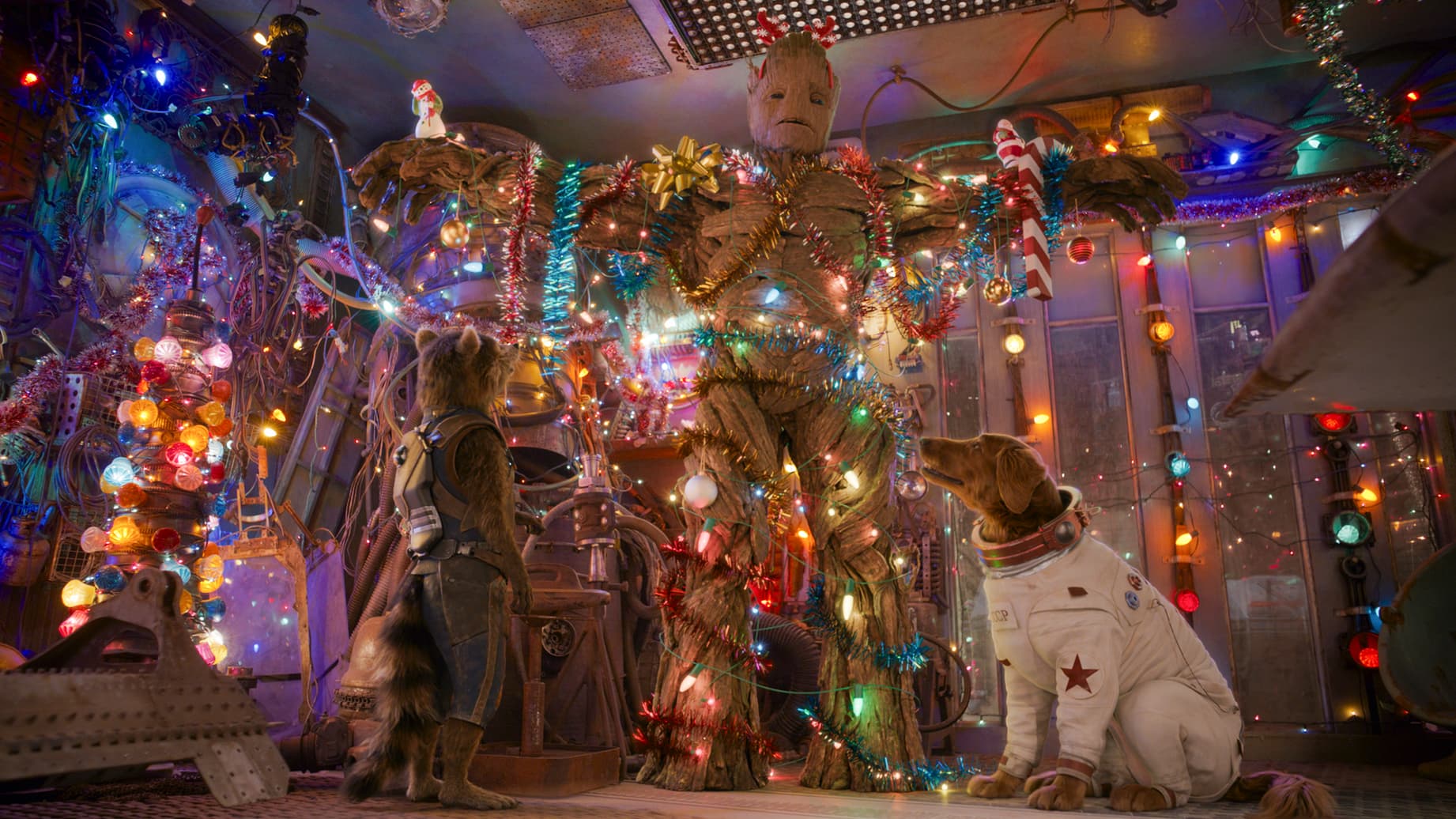 "I love the holidays, I am an unadulterated fan of Christmas," returning Guardians writer and director James Gunn says. "I love Christmas, get-togethers and cookies, and everything about Christmas. It's the only time in the year I relax. This really is my Christmas gift to the Marvel fans…I just hope we give fans something beautiful that you're able to sit and watch with your family because I think that's the great thing about this show — grandparents can see it. Kids can see it. They can really sit and watch it together."

And who could forget the most important holiday tradition of all: Fighting off A.I.M. to stop the Extremis virus from spreading? Ok, this one only applies to Tony Stark in Marvel Studios' Iron Man 3, which has become quintessential holiday viewing over the years. Is it a Christmas movie? Hard yes. Tony is forced through one hardship after another, slowly seeing the wrong in his ways and changing to become a better man to his friends, family, and those he meets along the way. What's more Christmassy than that?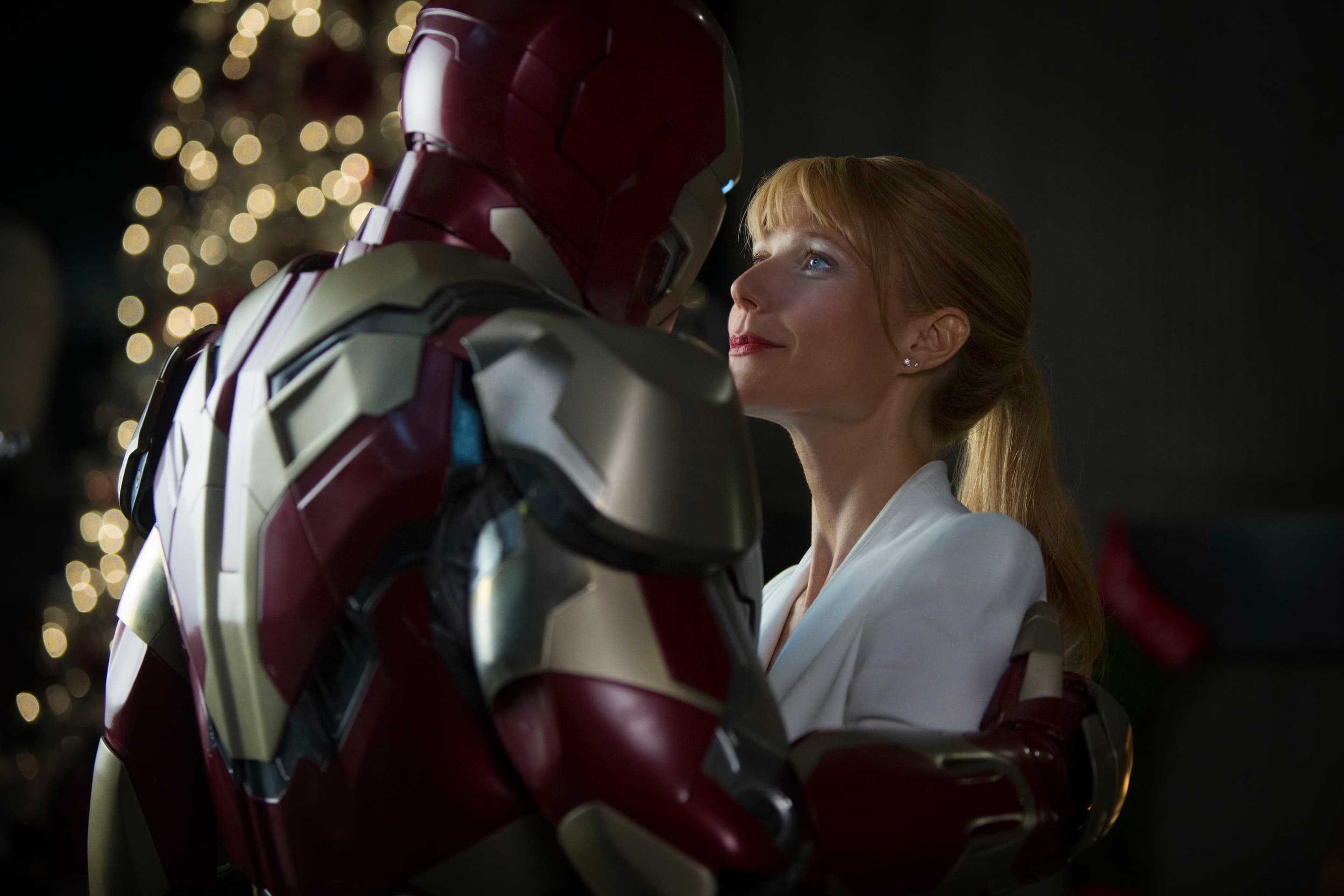 So wherever you are and whatever you're celebrating this holiday season, know that your favorite Super Heroes are celebrating, too. As Tony Stark would say, "Merry Christmas."
Stream The Guardians of the Galaxy Holiday Special, Iron Man 3, and Hawkeye Season 1 now on Disney+!
The Hype Box
Can't-miss news and updates from across the Marvel Universe!