TV Shows
Published December 5, 2019
What You Need to Know About the "Lost" 'Spider-Man' Series on Disney+
Here's your chance to learn more about Spider-Man's second cartoon from 1981.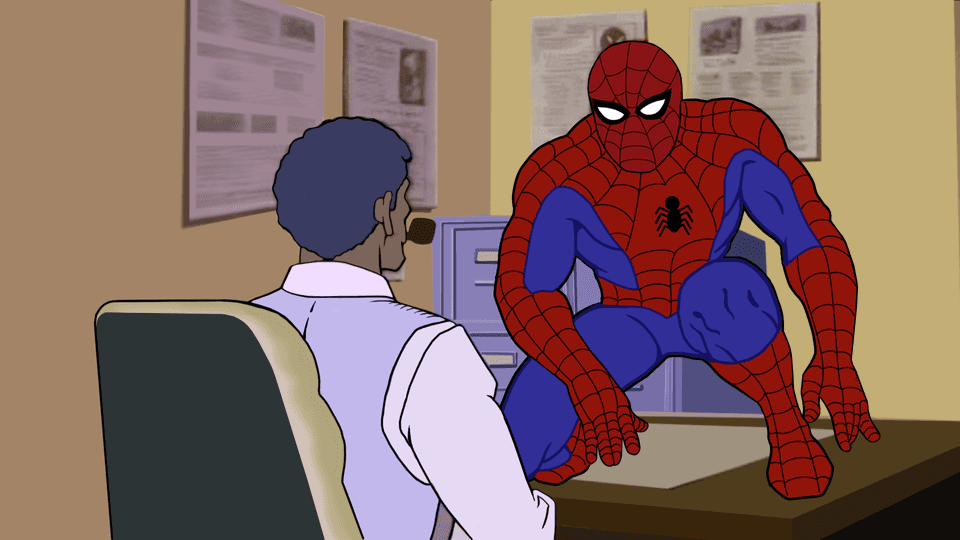 Spider-Man has had more animated series than any other Marvel Super Hero. In fact, Spidey's cartoon legacy extends back to 1967, with the first Spider-Man animated series. Even if fans have never watched that show, they've doubtless heard its catchy "does whatever a spider can" theme song. But do you remember the second Spider-Man animated series? 
Throughout most of the '80s, Spidey's cartoon adventures were defined by Spider-Man and His Amazing Friends on NBC. But there was actually a syndicated solo Spider-Man animated series that debuted on the same day as Spider-Man and His Amazing Friends in 1981. Thanks to the recently launched Disney+, Marvel fans have a chance to rediscover this lost chapter in Spidey's history.
To the casual viewer, Spider-Man and Spider-Man and his Amazing Friends have an almost identical visual style — they even shared the same musical score, courtesy of composer Johnny Douglas. What they didn't share was Spider-Man himself. Ted Schwartz voiced Peter Parker in Spider-Man, while Dan Gilvezan provided Peter's voice in Amazing Friends. Regardless, Amazing Friends functions almost as a semi-sequel to Spider-Man. This show was also the only series that was largely faithful to the Spidey mythos.
Spider-Man had only been around for five years when his first animated series debuted. However, the Spider-Man '81 animated series had the benefit of a Web-Crawler whose story and cast was fully fleshed out. The series featured supporting players like J. Jonah Jameson, Aunt May, Robbie Robertson, and even Betty Bryant as Peter's love interest. Sadly, there's no sign of Mary Jane Watson or Gwen Stacy in this show — but Black Cat made her animated debut here as well. The show also had character designs that really captured the look and feel of John Romita Sr.'s run on Amazing Spider-Man.

Perhaps the most surprising aspect of Spider-Man is that his primary enemy wasn't Doctor Octopus or Green Goblin. While Spidey did face his traditional foes on this series, his biggest bad guy was none other than Doctor Doom. Over the course of multiple episodes throughout the show's single-season, Doom attempted to take control of the entire world. Naturally, Spidey saved the day each time. This was also the closest thing the show had to a continuing storyline, and it actually concludes in "Countdown to Doom," the 21st episode of the series.
Spider-Man was a little light on other heroes from the rest of the Marvel Universe. That said, he did help Captain America face the Red Skull, while Ka-Zar and Namor also made appearances. But Spider-Man really had his hands full with Kraven the Hunter, the Lizard, Kingpin, and even Magneto!
Only 26 episodes of Spider-Man were produced in its single season, but these stories perfectly captured the spirit of Spidey in the early '80s. It's been locked away for far too long, but now Spider-Man's second show is getting another opportunity to be rediscovered on Disney+. If you've ever loved Spidey, this is definitely a series you don't want to miss. 
Sign up for Disney+ and start streaming now! And be sure to follow Disney+ on Facebook, Twitter, and Instagram for more.
The Hype Box
Can't-miss news and updates from across the Marvel Universe!