TV Shows
Published June 15, 2022
Sloth Baby Productions Presents: 'Ms. Marvel' Episode 2
The budget Captain Marvel.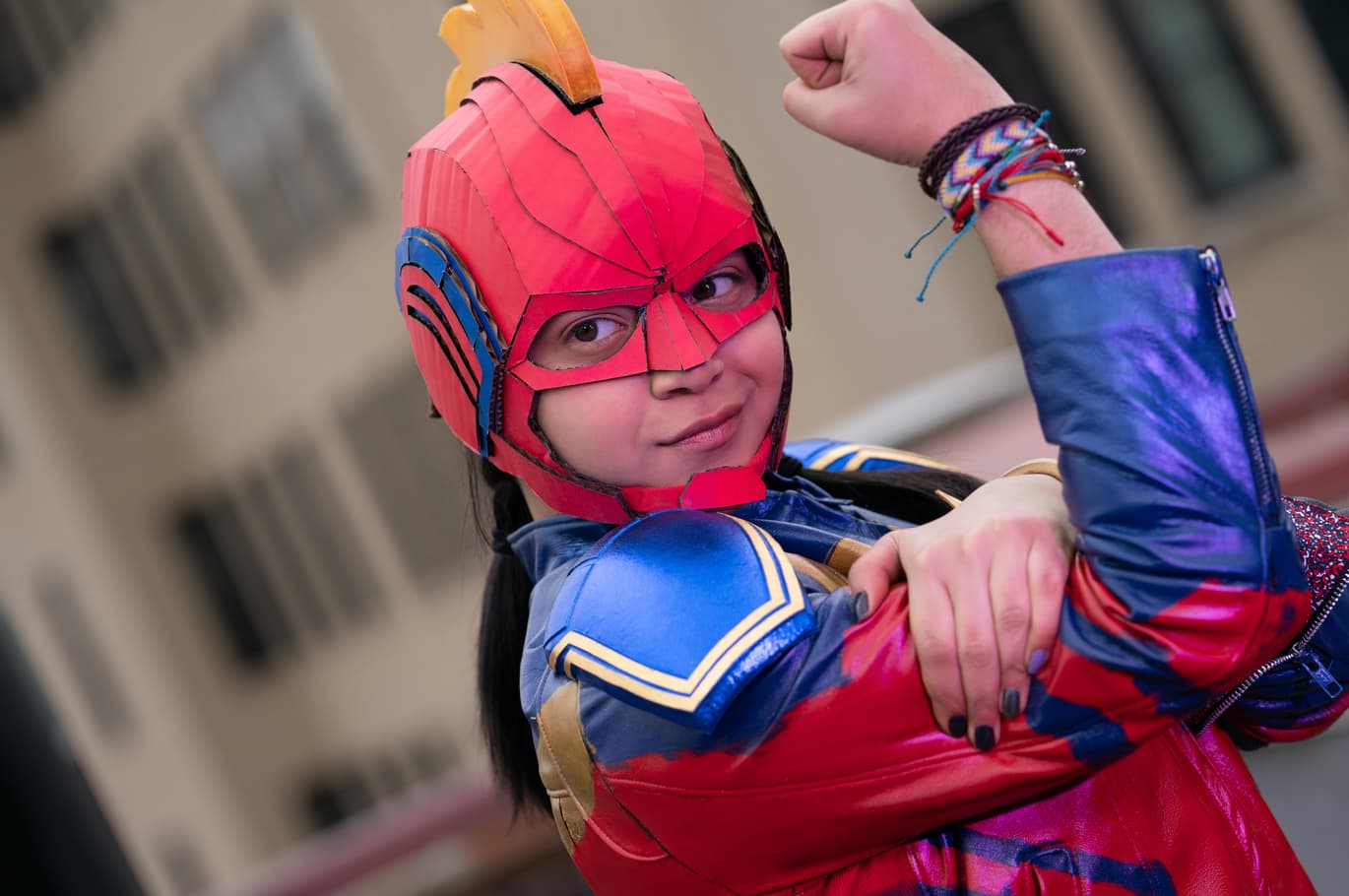 Sup. Kamala Khan is feeling great. Following the cosmic chaos of AvengerCon — and whatever her newfound powers might be – she's feeling on top of the world. And sure, maybe her parents might still be severely disappointed in her, but you know what? She's going to take this little W.

Arriving at school she breezes through the hallway like she's never done before and no longer feels invisible. And then SMACK, she completely walks into a tall, dreamy student. But there's no time to gaze after him because Bruno is freaking out. He can't figure out what's happening in any of the videos Kamala has been sending him and needs a full debrief on her powers. On her own time, Kamala's been trying to figure out just exactly what she can do (turns out, she can't talk to ants, which means she doesn't have Ant-Man's powers, even though she's charming and looks way younger than she actually is).

But there's still no time to even dwell on that, as everyone in the hallways is watching Zoe's latest live stream. Zoe is so thankful that she was saved at AvengerCon from impending doom and will tell anyone who will listen all about it. When one of the other students asks which Super Hero saved her, she pauses for a moment before declaring, "Night Light." Kamala isn't thrilled with the name, but there's still no time to figure that out because Zoe's decided to have a party to celebrate her being saved and she's just invited the tall, dreamy new student: Kamran.

You know what? Kamala, Bruno, and Nakia should go to that party, too.

After lunch, Kamala and Bruno sneak away to the theater so she can show him her powers IRL. "That's amazing, how does it feel?" he asks, to which Kamala can only stare back at her light powers in amazement. "Like an idea come to life."

However, even ideas need a little work. Like any good budding Super Hero, Kamala's got to go through training — cue the montage. She quickly learns she does not have super strength, nor can successfully do pushups. After running some tests on her Bruno deduces that her newfound power isn't coming from the bangle itself but from Kamala. The bangle just somehow unlocked these powers and the powers she's got causes her to create…hard light? Yeah, so let's call it hard light! After lots and lots of trial and error, and a few injuries (Bruno included), Kamala can successfully create this hard light and jump from level to level on it. Nice.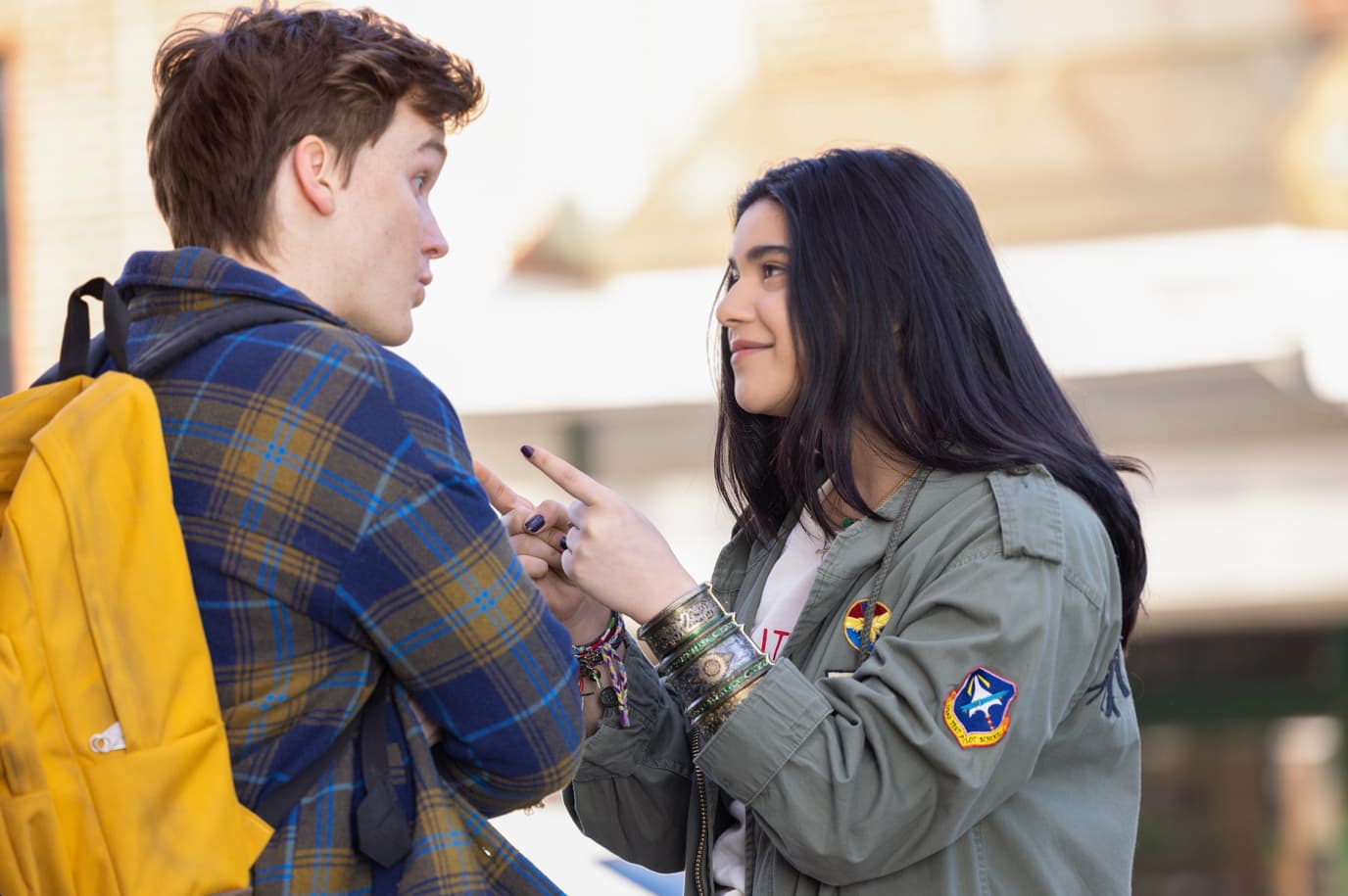 While she might have new powers, that doesn't excuse her from missing prayer at the mosque. And of course, Kamala and Nakia are late. The two rush in and quickly get ready, but they are frustrated by the old facilities - the women's bathroom is falling apart, there's mold under the carpet, and they can barely hear Sheikh Abdullah at the front of the mosque. Nakia's visibly upset about it and after a mention that nominations for the mosque board are still open, Kamala suggests that her best friend should run for it. Change has to start somewhere.

Though things are still tense at home, Kamala once again apologizes to her mom for sneaking…and then asks if she can go to Zoe's. Muneeba is happy to let her go because this isn't going to be an AvengerCon 2 situation, and she has to come back home through the front door.

Zoe's party is awesome and everyone is there, including Kamran. He's climbed up to the top of Zoe's pool house and dives into it amid screams and cheers. Climbing out, he walks over to Kamala, Bruno, Nakia, Paul, and Miguel (who can't stop hovering around Nakia), and introduces himself. Kamala is so taken aback by this mysterious boy to say much of anything. When the cops suddenly show up to break up the party, Kamran offers up his car so they all get away safely.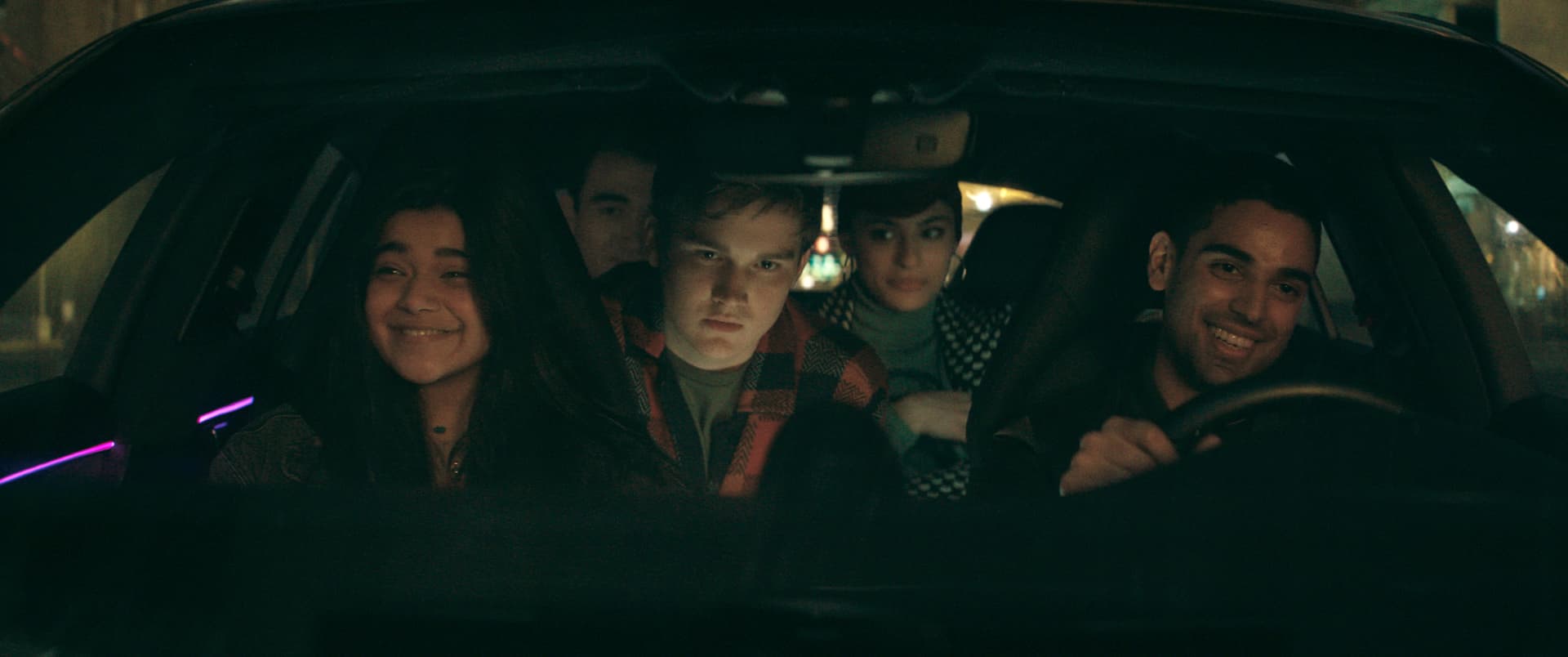 En route to home, Kamala and Kamran talk back and forth in the front seat, and Bruno can't help but try and insert himself into the conversation every chance he gets. However, when the two start talking about Bollywood, Bruno is at a loss.  Dropping everyone off at the Circle Q, Bruno suffers another setback when Kamran calls him Brian. Ouch.

As for Kamala, though, Kamran gives her his number! Do you know what this calls for? A full-on dance number. Returning home, Kamala literally waltzes through the living room, using everything as a prop and eventually a drink pouch as a microphone. By the time she's arrived upstairs in her bedroom, she's seeing hearts and stars, only made better when Kamran asks if she wants to hang out and have a driving lesson next week.

Kamala might feel like she's on Cloud 9, but her new budding powers have other things to say. After class, her nose starts glowing and she rushes out of the room and heads to the bathroom, with Nakia quickly following behind. Kamala complains to her best friend that she feels like things are changing so fast, and laments to Nakia that she's making it look so easy. Whoa, whoa, Nakia disagrees – she's just come to the understanding that she doesn't need to prove anything to anyone. And more importantly, she's officially decided to run for the mosque board.

Bruno's also dealing with changes, as Mr. Wilson tells him that he got into the immersion program at Cal Tech! If he wants to, he can spend the next semester living in California and going to class and working in the labs on the campus. The first person Bruno wants to talk to about this is obviously Kamala. He goes rushing out of the school to find her, but she's got other things on her mind: Kamran is waiting for her so the two can go driving. Sorry, Bruno, but not right now.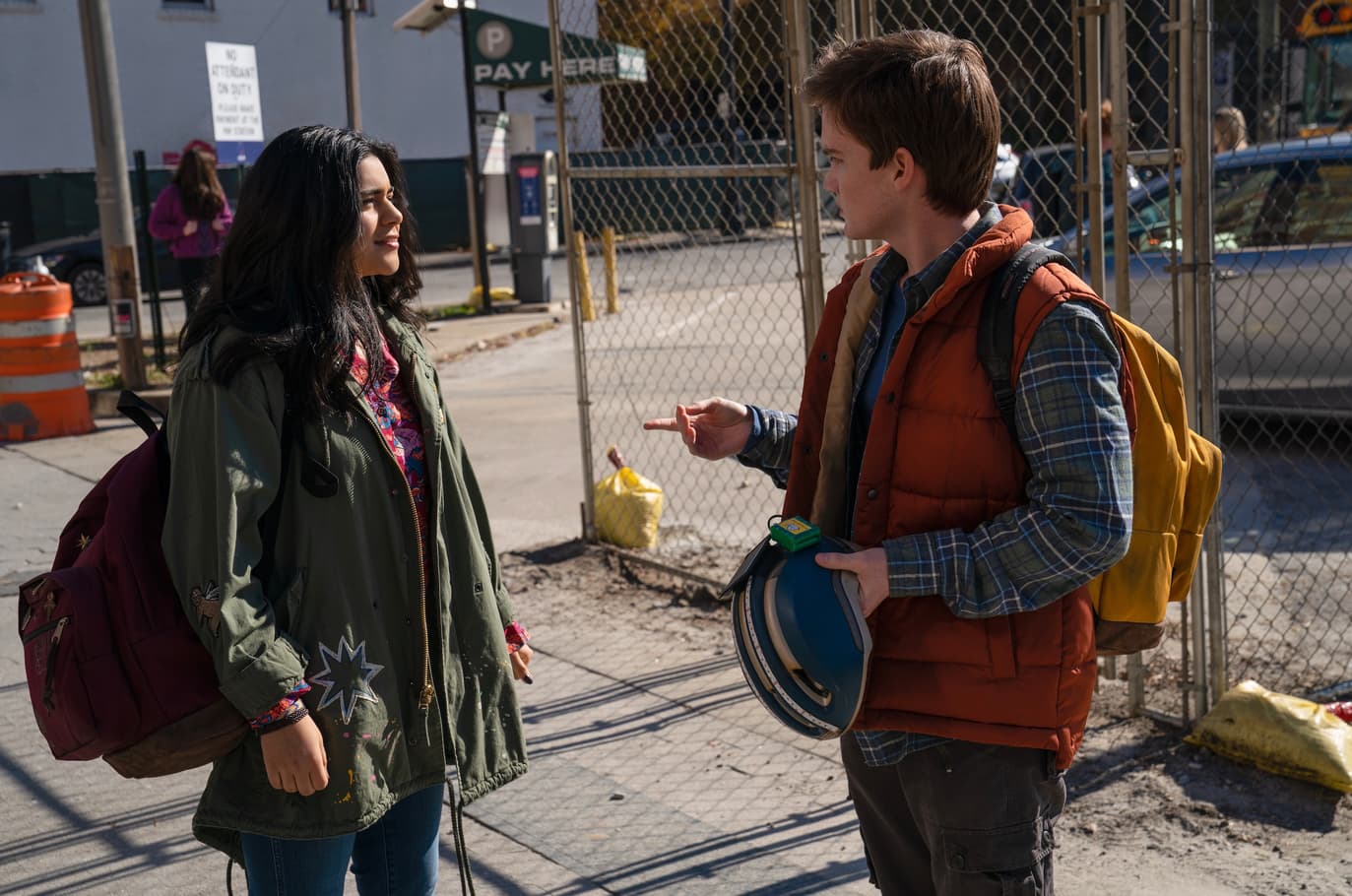 Kamala and Kamran stop to grab a bite to eat where they bond over the fact that their moms both have crushes on Bollywood star, Kingo. This is cut short when Kamala spots Aamir and his fiancée, Tyesha, outside. Even though they try to avoid him, it's no use, and Aamir comes in to say hello and Kamala introduces Kamran as their cousin. Aamir is suspicious, but it quickly fades.

At dinner, the family reminisces about Aamir growing up and explains to Tyesha that he went through a "goth phase." This leads to a conversation about Yusuf and Muneeba agreeing to move to America so their children could be anything they wanted to be. As for Yusuf and Muneeba, both of them grew up in Karachi — but Muneeba's family only moved there after the Partition.

Talking about the Partition is too much for Muneeba who excuses herself to head to the kitchen. That's when Yusuf leans in to tell Tyesha a story (that clearly Aamir and Kamala have heard a hundred times by now): Muneeba's mother, Sana, was separated from her family shortly before the last train left the station in the city during Partition. Though her father tried to find her, he couldn't in the crowd. But the story has a happy ending, at least for Sana. According to her, she "always said that she followed a trail of stars, right back to her father." That's when Tyesha asks about Sana's mother, but no one knows what happened to her that night.

As Yusuf finishes his story things get weird for Kamala, as suddenly the bangle starts acting up, she's blinded by lights and sees a vision of a mysterious woman standing in front of her. Next thing you know, Kamala is lying flat on her back after passing out with Muneeba throwing water on her face asking, "did you not eat enough or did you eat too much??"

Upstairs, Kamala calls her grandmother Sana (And Sana immediately asks those grandmother questions like, "why don't you write to me?"). Kamala's got an agenda, though, and needs to ask the bangle. Sana confirms that the bangle Kamala's now wearing used to be long to her mother, Aisha, but she's already said too much and hangs up. Later, when Kamala asks her mother about it, Muneeba's disposition immediately changes. "That woman brought shame on our entire family," and when Kamala presses, Muneeba tells her to let it go.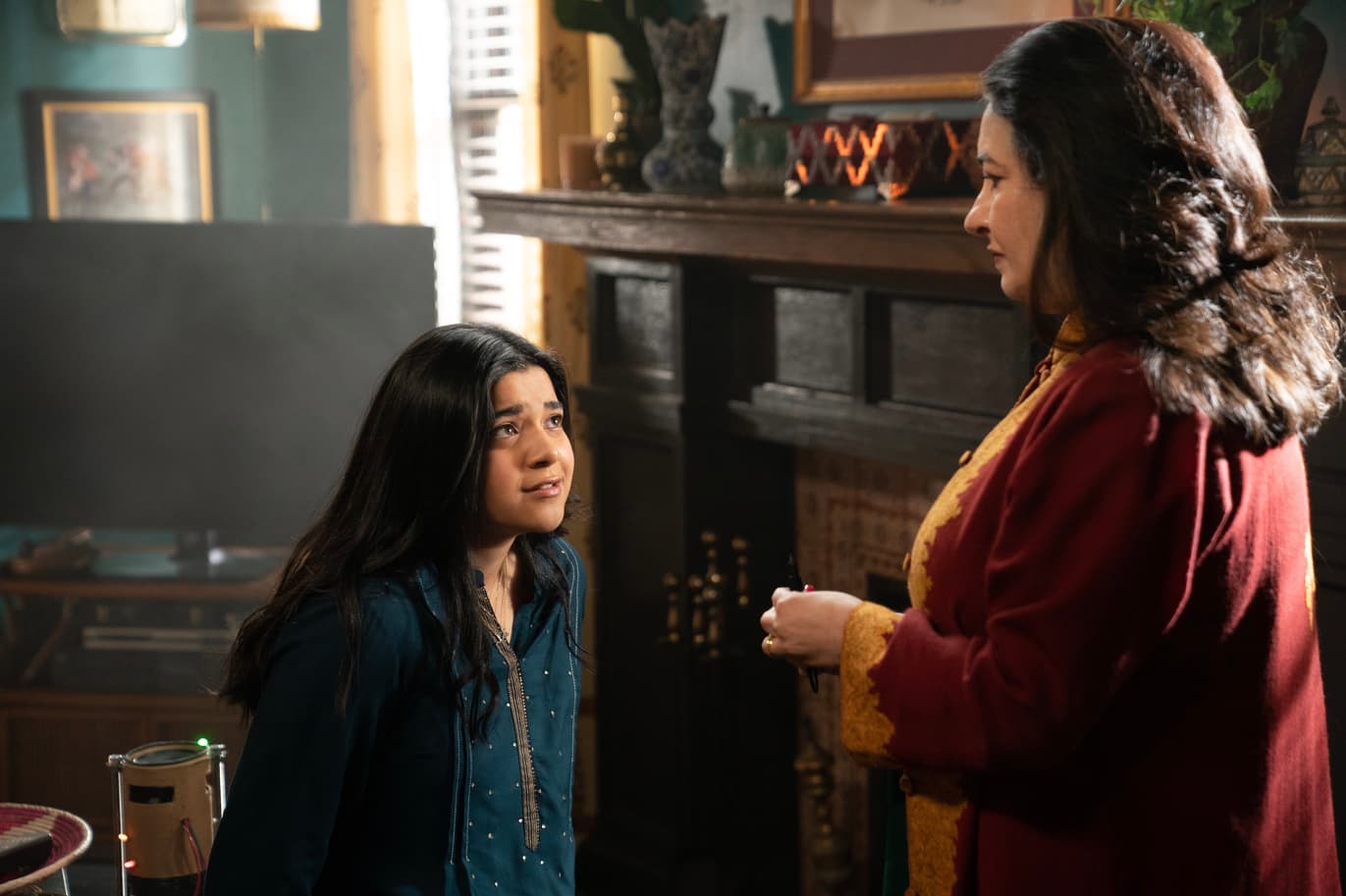 Over at the Department of Damage Control, Agent Cleary walks in to talk to Zoe. His first question is if she's "the Zoe Zimmer," because the entire D.O.D.C. office loves her video about low-calorie popcorn. This is just enough to butter her up (no pun intended), as Agent Cleary goes into asking about AvengerCon, how much fun she must have had, and how the enhanced individual tried to kill her.

Whoa, whoa, the enhanced individual didn't try to kill Zoe; she saved her. Agent Cleary asks if Zoe did it all for the likes, which she denies. Agent Deever then enters the room, asking Zoe if she can describe what the enhanced individual looks like. After some leading questions to Zoe, the two Damage Control agents settle on sweeping the tri-state area and searching every temple, community center, and mosque.

Over at the mosque, Eid Mubarak! The celebration is in full swing, but Bruno wonders if he's dressed too "bright.". But there's no time to talk about that, as Nakia has a larger plan: the whole mosque is here and has nothing better to do than eat and gossip, so she, Kamala, and Bruno have to canvas the whole area for her mosque board campaign. Kamala's got dibs on the Illumin-Aunties, while Nakia is going after her white whale: Yusuf Khan. After a very convincing speech, reminding Yusuf about Nakia and Kamala's bright future, his vote is swayed.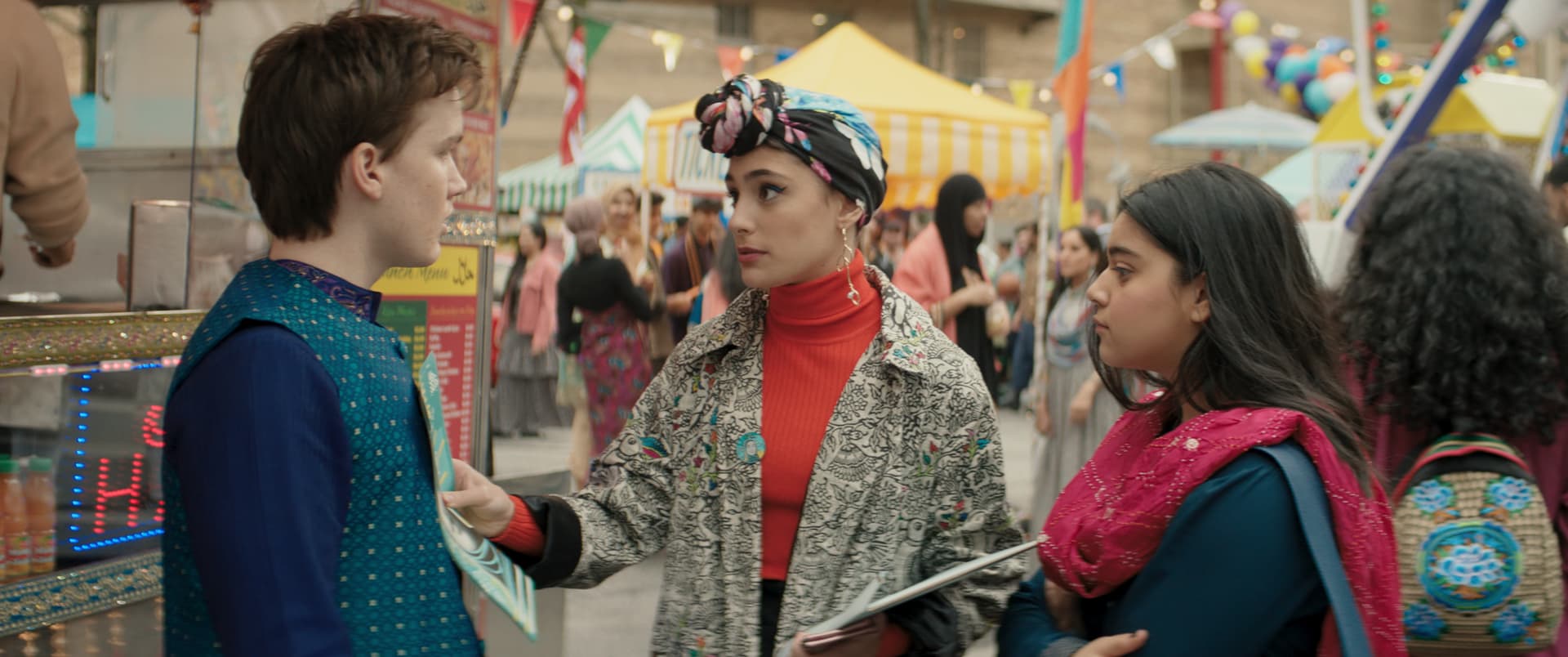 Kamala's trying to get information from the Illumin-Aunties — and it's not good. The aunties are eager to gab about her great-grandmother but do not have nice things to say. It's things like, she was a snake, she put a curse on the family, she had secret affairs, and Aunt Ruby says she even heard Aisha killed a man once!

Meanwhile, a young boy has decided to scale the mosque tower in search of the perfect selfie (don't try this at home, kids). Though he's snapping all the right angles, he quickly loses his footing and falls out of the window, barely grabbing onto the curtain. His screams echo across the celebration, and Kamala realizes that she's got to jump into action.

Without hesitation, she races to go change into her homemade Captain Marvel costume and climbs up the mosque herself. The crowd quickly spots "Night Light" moving towards the boy and obviously, everyone starts snapping pictures. Via her hard light platforms, Kamala makes it closer to the boy. But, gravity is too much and he falls…right into Kamala.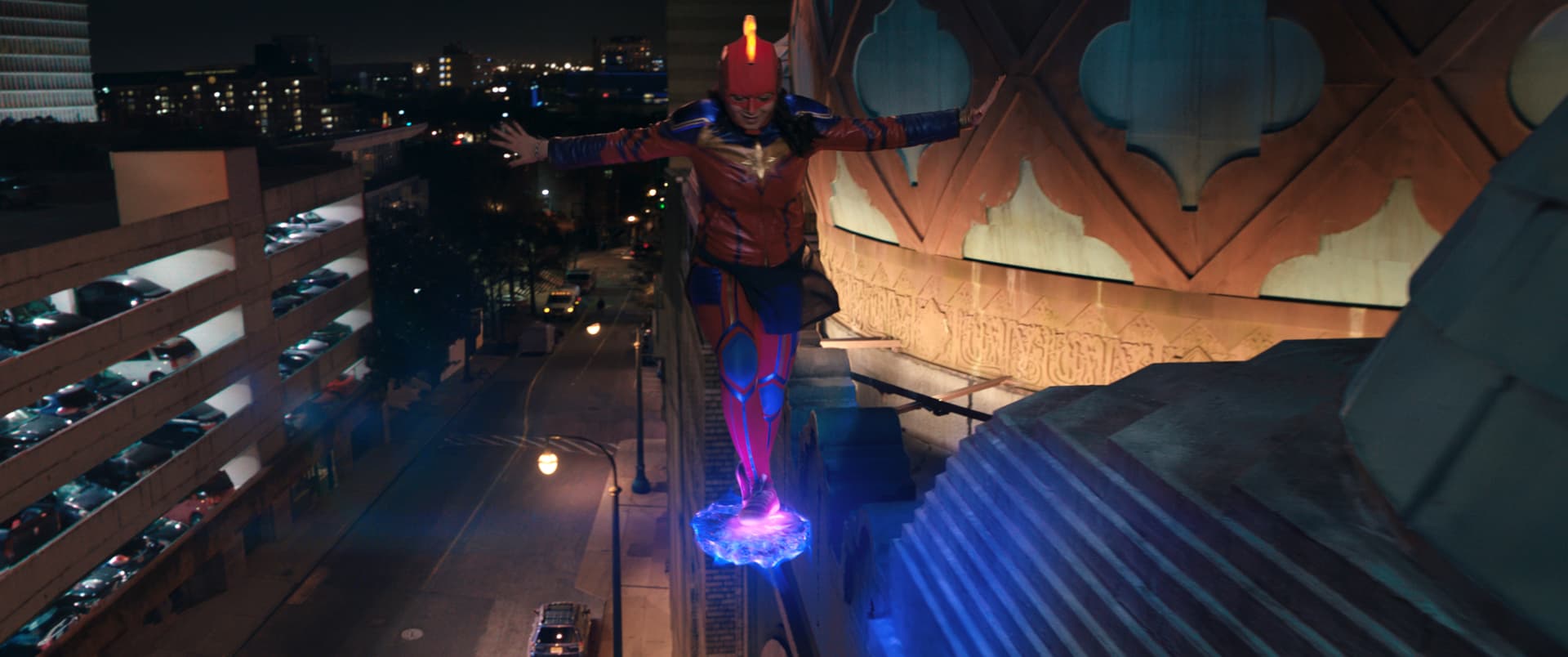 Thankfully, she's mastered her powers just enough to create a big hard light platform for the two of them to stand on, and the crowd cheers from down below. That's when the bangle stars acting up again, Kamala sees another vision with the mysterious woman from before, and though she tries her best, the hard light platform falls apart and the boy falls some feet to a parked car below. At this, Kamala runs.

She finds herself in an alley, thinking she's made it to safety but that's when a suspicious drone shows up. And then two more drones show up. And then all of Damage Control. Needing to flee, Kamala uses her hard light platforms to jump over them and lands on the other side of their van when a car pulls up. To Kamala's shock, Kamran is driving it and instructs her to get in.

Speeding off to safety, a woman in the backseat says she's excited to finally meet her, and to Kamala's surprise it's the same woman she's been seeing in her visions. "I'd like you to meet my mom," Kamron says.
The Hype Box
Can't-miss news and updates from across the Marvel Universe!