TV Shows
Published December 23, 2019
'Marvel's Runaways': Cloak & Dagger on Discovering Other Powered Teens
Olivia Holt and Aubrey Joseph reveal the events that Tandy and Ty out to Los Angeles!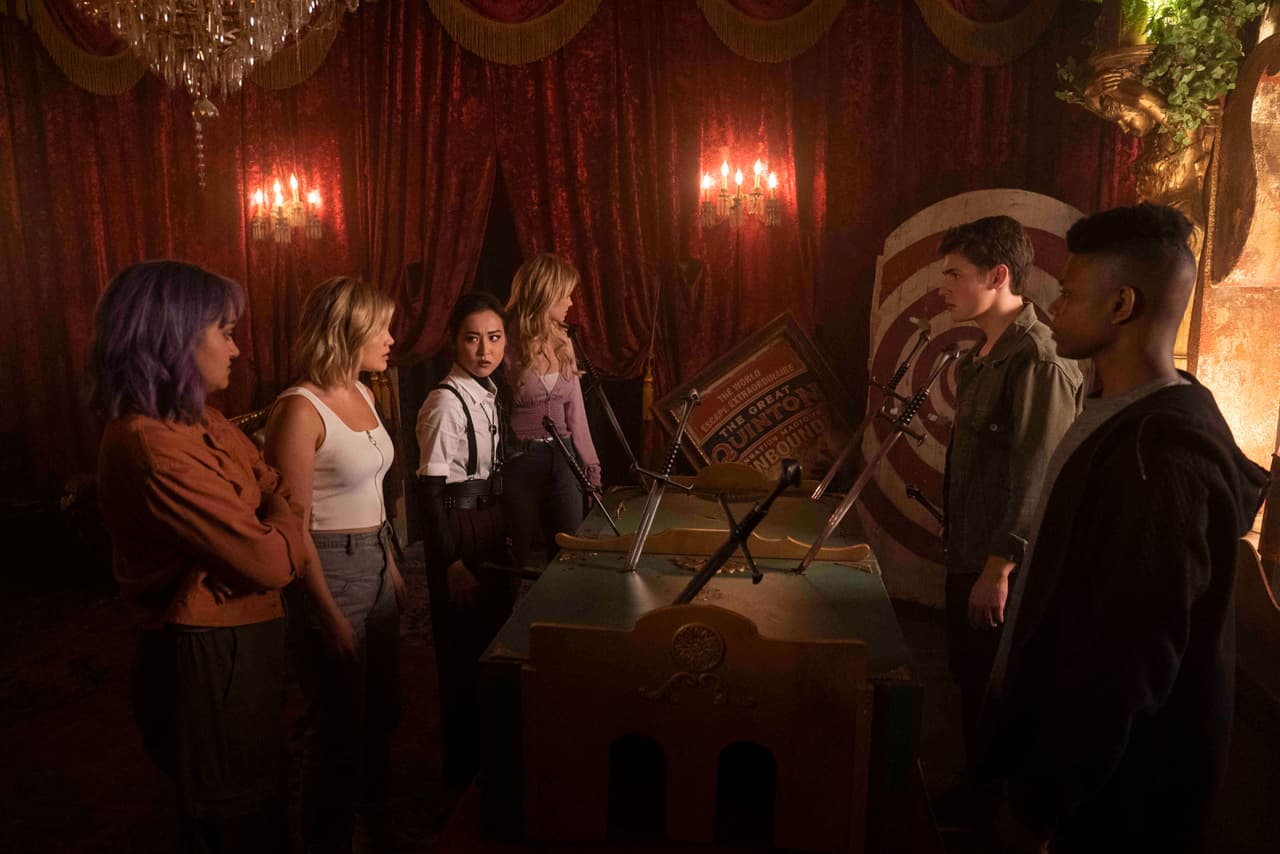 What happens when you discover there are others like you — those with gifted abilities?
In the most-requested and highly-anticipated Runaways x Cloak & Dagger crossover, Season 3 of Marvel's Runaways finds the perfect opportunity for our young heroes to cross paths.
In the third and final season of Marvel's Runaways, the Runaways are up against their most nefarious antagonist yet—the sorceress Morgan le Fay, who tries to tempt Nico to her side and release her from the Dark Dimension. In an attempt to save Alex and head back into the Dark Dimension, Nico accidentally summons Tandy Bowen (Dagger) and Tyrone Johnson (Cloak) instead.
Marvel.com had the opportunity to talk to Olivia Holt, who plays Tandy Bowen, and Aubrey Joseph, who plays Tyrone Johnson, earlier this year about their characters' arrival in Los Angeles.
Marvel.com: Tandy and Tyrone suddenly appear out of nowhere in the hostel. What was it like to arrive and see someone with powers very aggressive and about to attack you?
Aubrey Joseph: At first, they're just kind of like "What is even going on?" He's a little weirded out at first but he quickly realizes they're there for a reason. And Tandy is definitely over it—she and Nico start to butt heads. But Ty is Ty, he knows they're there for a reason; this must be their calling to help these kids. And it's also comforting to know there are other people like us, that are our age. It's eye opening for them. He feels that he and Tandy are not new to losing someone you love so they want to help these kids that are a lot like them.
Olivia Holt: Yeah! Oh my god, I think first and foremost, Tandy and Tyrone have no idea that there are other kids out there with gifts that are like them. So they're really shocked and confused and not sure how to handle the situation. They don't know if they're supposed to fight back. The Runaways as well, they don't really recognize what's going on here.
Once they give each other a chance to figure each other out and gain that perspective, it makes all the difference in how the rest of the story unfolds for everyone. I also think seeing how everybody's powers come together is something pretty epic for everyone to see. Aubrey and I are already huge fans of all of the Runaways powers and the special effects on the show is so good and being able to witness that in person was pretty epic.
Marvel.com: Could you explain a little more about what it feels like for them to know that there are other teens out there just like them with gifts?
Aubrey Joseph: The fact that they have powers is something they only just discovered for a few years and have finally been able to accept their destiny. They don't really accept that fully until the last few episodes of the last season of Marvel's Cloak & Dagger. Knowing there are other kids with powers too, it's kind of comforting, that they too have powers to do good and to help others. They feel inclined to give them some help because these people are in trouble. It's a combination of both of them shocked and being where they were meant to be.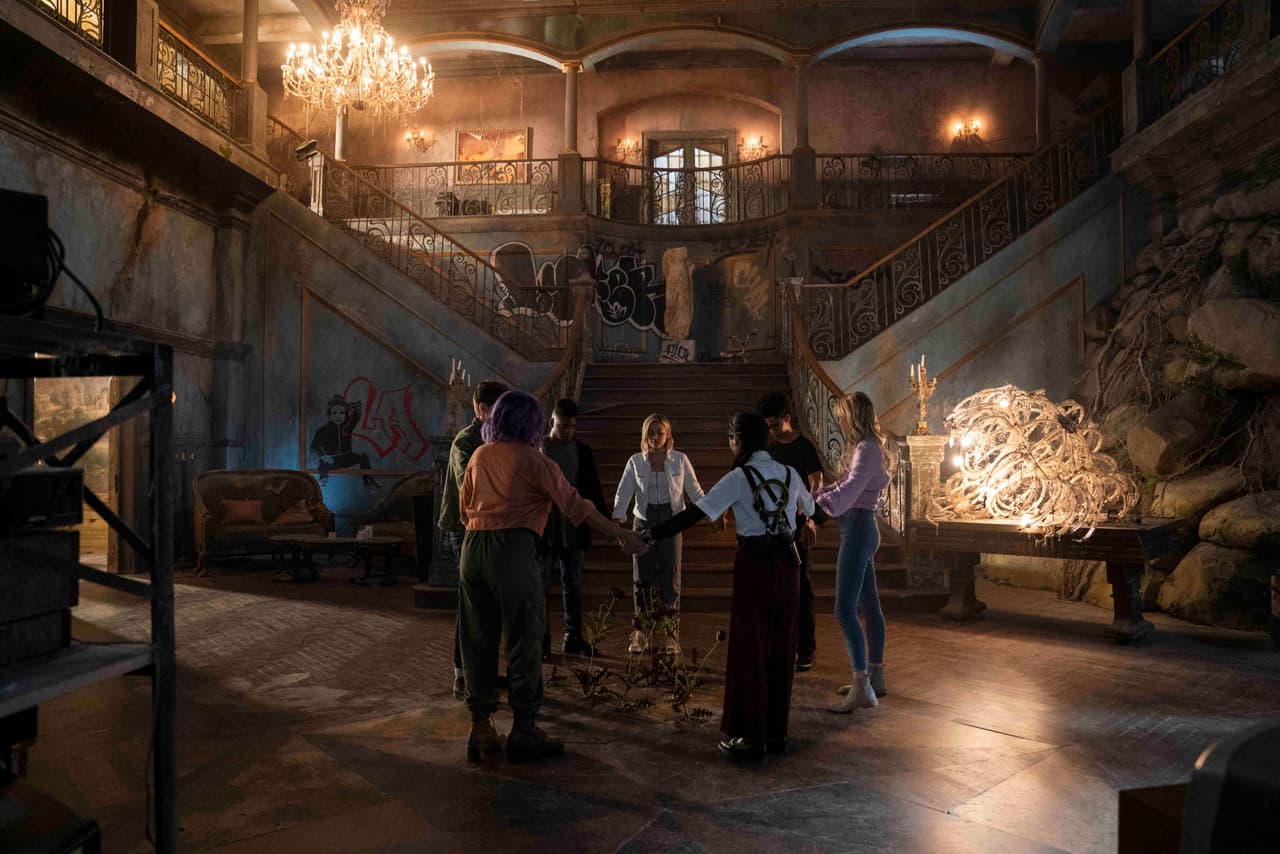 Marvel.com: Los Angeles is a very different scene than New Orleans. How was it for Tandy and Tyrone to adjust to that?
Olivia Holt: You're definitely right. Los Angeles is a completely different environment than New Orleans. Tandy and Tyrone have dealt with enough that they can take on LA the same way they can take on New Orleans. And being with the Runaways just makes it more special and for them to sort of open up the city and show them what exactly it is and what it's capable of, and also what they are and what they're capable of. It really shows the camaraderie that these kids have; that's definitely the tone of Cloak & Dagger and the tone of Runaways, the loyalty and camaraderie and the relationships they have with each other. The relationship between Tandy and Tyrone and the Runaways is going to be pretty epic.
Marvel.com: What was it like shooting in their Dark Dimension and how does it different from the Dark Dimension in your world?
Olivia Holt: They're pretty similar but I think the Dark Dimension they have on their show definitely serves a different purpose. Tandy and Tyrone know a little bit about how to cope with the situation but only to a certain extent and at that point, that's when they all have to work together as a team to really dive in on how to move forward on their mission, to work together or go their separate ways and what they do to save Alex.
Aubrey Joseph: There is a lot more... Nico's Dark Dimension is a lot more. Morgan le Fay is very different from our show—Voodoo is a huge part of that dimension. But the Runaways' world is little bit cooler, but they're just very different. In ours there's a mall. Theirs is kind of like more magical. It was really cool to crossover the two. We actually had this really cool line that I was really excited by when I finally saw it, when Ty and Tandy first meet Nico in the hostel and she's like "I don't know how we're going to get there." And Ty looks at her and goes "We'll find a way to get you there." It was really cool to put our powers together.
Marvel.com: Tandy was really reluctant to help them and Ty reminds Tandy that they left New Orleans to help other people. How daunting was it to come into a situation with an evil sorceress a girl psychically linked to a dinosaur, a magician, things very outside of what your characters have dealt with in Cloak & Dagger?Olivia Holt: It's culture shock for them because they haven't experienced any of these things. But at the same time, they're prone to knowing. There's some weird stuff that happens in their realm as well. I don't think they're totally and completely confused. They give it a chance. But the culture shock is definitely there. And knowing Tandy and Tyrone's personalities, they do have really strong opinions and they do think some of the things are totally and completely weird but they're embracing it. And I love that about them. Even in a different realm and world they're so totally and completely themselves.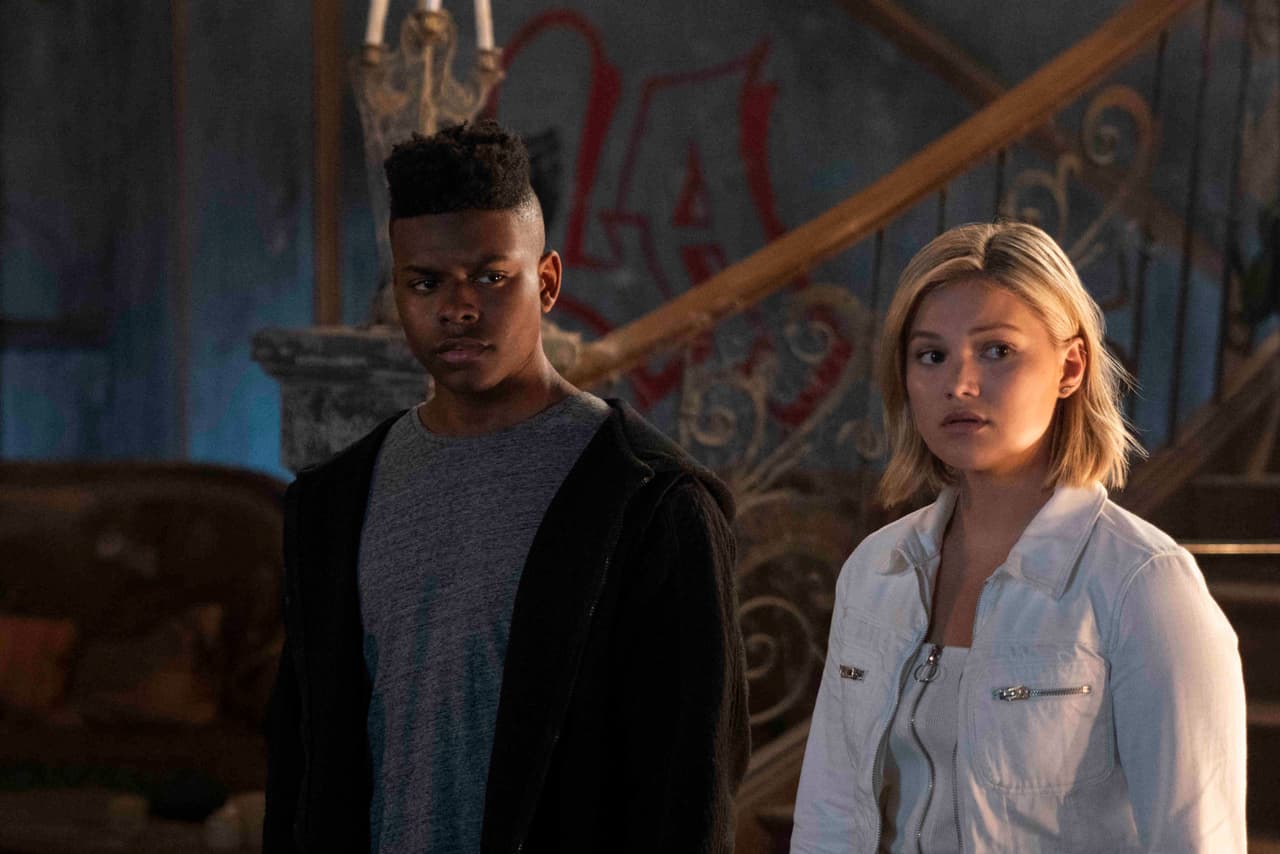 Marvel.com: Olivia, what was it like learning that you were able to manifest a new ability — a different dagger that combines Nico's dark powers with it?
Olivia Holt: Oh, so exciting! I feel like that's such a lame word to use because it's one of the most iconic things that happens in this episode but it's such an epic moment and for Tandy, she had no idea that could happen. Her and Nico's relationship throughout the whole episode is really complex but that moment they share together is really special and is something that's really beautiful about Tandy. She doesn't have a lot of female friendships and this friendship she has unlocked with Nico is pretty epic. For me, I was excited to see Tandy use her powers in a different way. So that's also something really cool for the fans to see.
Marvel.com: Speaking of new friendships, we also see Ty bond with Chase over sports and relationship drama. What was it like for him to finally voice all of it out?
Aubrey Joseph: It was a little therapeutic for him because Ty doesn't really have a lot of male friends that are his age. It was cool to just bond with someone that was around my age and into sports and went through the same thing as me, he was so settled on playing a sport and then BOOM he had superpowers. I think it was cool for him to actually be able to bond with someone else that was his age that wasn't Tandy. All he's had is Tandy for a pretty long time.
Marvel.com: At the end of the mission, Tandy and Ty teach the Runaways about operating out of fear and hope. What do Tandy and Ty take away from their interaction with the Runaways?
Aubrey Joseph: It was another one of those instances where Ty and Tandy use what they've learned and obviously it kind of becomes an accident when we see their hopes and fears, which is as usual for us. It also just—they're getting to the point where they know what they're capable of. They're using it for good and to solve the situations they keep ending up in. So it's about using what you've got. That was one of our lines that kept making an appearance in our show is about using what they've got.
It was a complete confirmation for them that it's no question that they are heroes. It's about them stepping into their destiny. This was a huge, huge step for them. Especially seeing other kids their age, that motivation of seeing how powerful these other kids are and also looking at the power that we have. It was a proud moment for both of them, finally expanding into who they're meant to be.
Olivia Holt: They definitely gained a lot of perspective. Tandy and Tyrone have really only experienced the things they've experienced with each other. They've never had a team or group of people to team up with. They learn so much through them. And I also think it's like cool that they have other people like them in this world. And they'll always have that. And I hope they can continue staying friends.
All 10 episodes of Marvel's Runaways Season 3 is exclusively available to stream on Hulu now!
The Hype Box
Can't-miss news and updates from across the Marvel Universe!