TV Shows
Published December 14, 2018
The Members of Pride Reveal What They're Facing at the Start of Season 2 of 'Marvel's Runaways'
Does every child become their parents?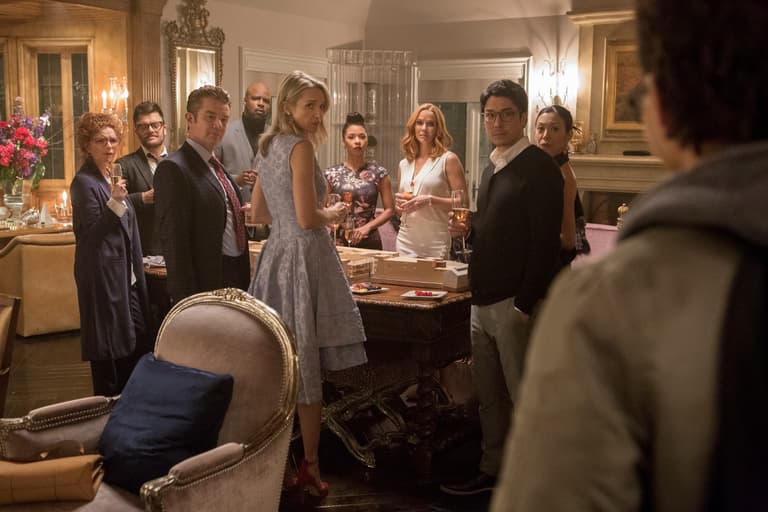 In Season 2, the Runaways have left their homes (and evil parents) behind and now have to learn to live on their own. They're gearing up to take down Pride once and for all. Yesterday, we learned what's in store for the Runaways this season.
Marvel.com had the opportunity to sit down with Angel Parker, Ryan Sands, Brittany Ishibashi, James Yaegashi, James Masters, Ever Carradine, Annie Wershing, Kevin Weisman, and Brigid Brannagh. Read on to discover where Pride stands with their kids, their marriage, within Pride, and with Jonah.
The Wilders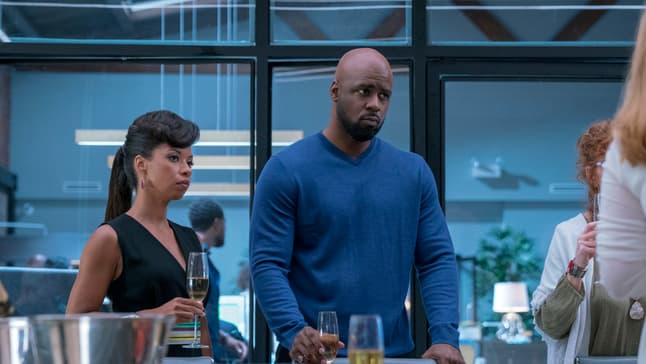 In Season One, Catherine and Geoffrey Wilder were solid as a rock—united whether they were raising their son Alex or operating within Pride. However, the dynamics of relationships inside and outside of the family are tested following the Runaways' refusal to return home and decision to take on Pride.
Angel Parker, who plays Catherine Wilder, shared, "We're slowly losing our family. Everything's at stake for Catherine. Her family is everything to her." As a result, her marriage is now "affected by the choices we have made in Pride." Parker summed up, "I feel like I'm grasping at straws a lot this season and just trying to hold it all together...and not doing very well at that."
While Ryan Sands, who plays Geoffrey Wilder, noted, "We left off Season 1 very unified. We were very unified, and we were determined; we had a course of action that we wanted to take. This season, things didn't really work out that way so much. We know we have to put out a unified front out there for the world, the rest of Pride, and everyone to see. It's starting to fracture a little bit as the stakes are raising.
"We are good at putting up a front," added Parker. "Don't nobody know there's any cracks behind the surface. But there are cracks that are about to break through. But we good; we put on a good front. They don't need to know everything. Right now, we're being tested."
"Everybody has their issues, and their trials and tribulations," said Sands. "This is absolutely one of those times for the Wilders. What's most important is getting Alex back. We'll handle the between us eventually, but we gotta get Alex back."
The Minorus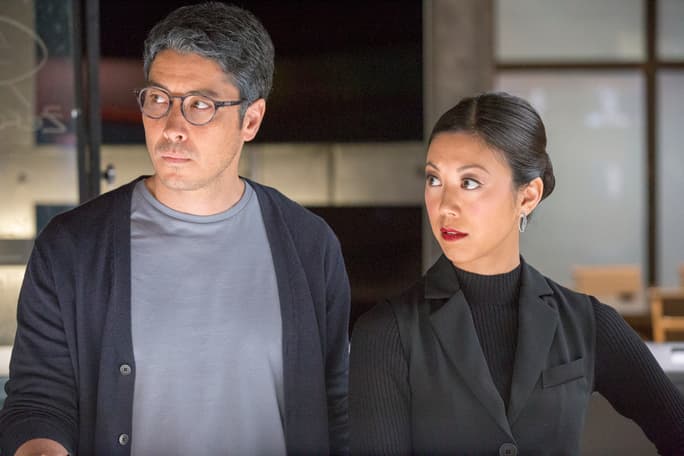 The Minorus have faced a lot—their family tested in ways more than the rest. The dissolution of their marriage and the loss of their first daughter, Amy, at the hands of Pride, and now Pride has once again driven a huge wedge between the Minorus with Nico. They're not entirely blameless; they're quite hard to live with.
Brittany Ishibashi pondered what the change in dynamic means for her character Tina Minoru, "Personally, it's dealing with this idea of letting Nico coming into her own power and how that factors into relinquishing my own. That's a big battle." A theme weighing on Pride AND Runaway alike, Ishibashi added, "Another question this season is, does every child become their parents? To add to that question, at what point is that parent ready to let their child adult, and let go of that, or to trust that the process is all part of growing up."
Whereas, James Yaegashi, who plays Robert Minoru, is on a different wavelength when it comes to parenting. "Robert is still feeling like Nico is too young to be given all this stuff and needs to be brought back," said Yaegashi. "The fact that they have run off and disappeared into this cavern of a city, the urgency to find them is really bumped up. That is the mission."
However, Robert Minoru is still not ready to move past last season's shocking reveal. "The big state coming off Season One is the discovery that Jonah killed Amy," revealed Yaegashi. "For Robert, it's avenging his daughter's death. It's a big driving force"
As for Pride itself, Yaegashi noted, "It's fraying; it's coming apart. We're kind of coming together because the kids are gone and we all want them back, but there's also an element of, do we really want to continue this path as Pride."
Ishibashi and Yaegashi both note that this season, Pride will be challenged in its cohesiveness, their goals, and the pursuits they're going after.
The Yorkes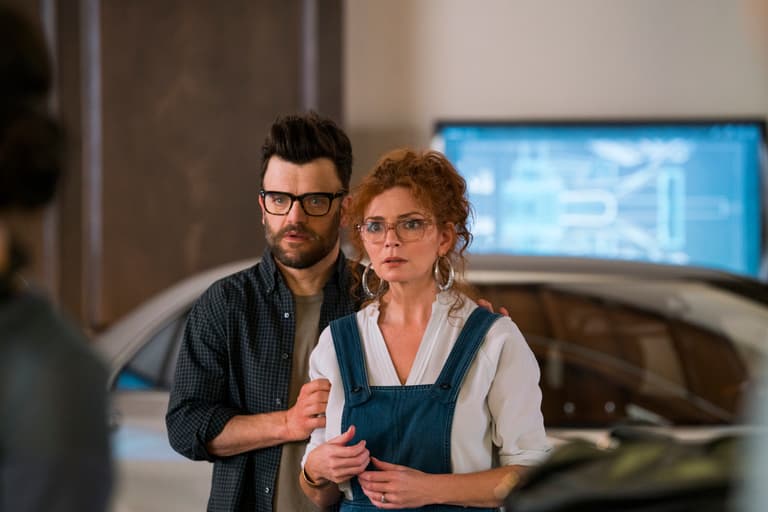 Along with the Wilders, the Yorkes have always been steadfast in their relationship. That may change this season as they figure out how to bring both their daughters, Gert and Molly, home, as well as navigate Pride.
This has been particular hard for Stacey Yorkes, played by Brigid Brannagh. "Our kids and the dinosaur," said Brannagh. "They're creating their own family. We haven't seen them in how long. Our family unit is at stake, and our relationship with them forever."
"We desperately want to get them back as any parent would," shared Kevin Weisman, who plays Dale Yorkes. "And we're also concerned with the outcome."
The progressive, free-spirited couple have had the most difficult time coping with the actions of Pride in the first season. However, the group had always funded their science and research. "We're a bit in over our head," revealed Weisman. "The what we thought was an altruistic organization that we had been brought into...we're realizing quickly what were potentially good intentions are in fact maybe not."
The Deans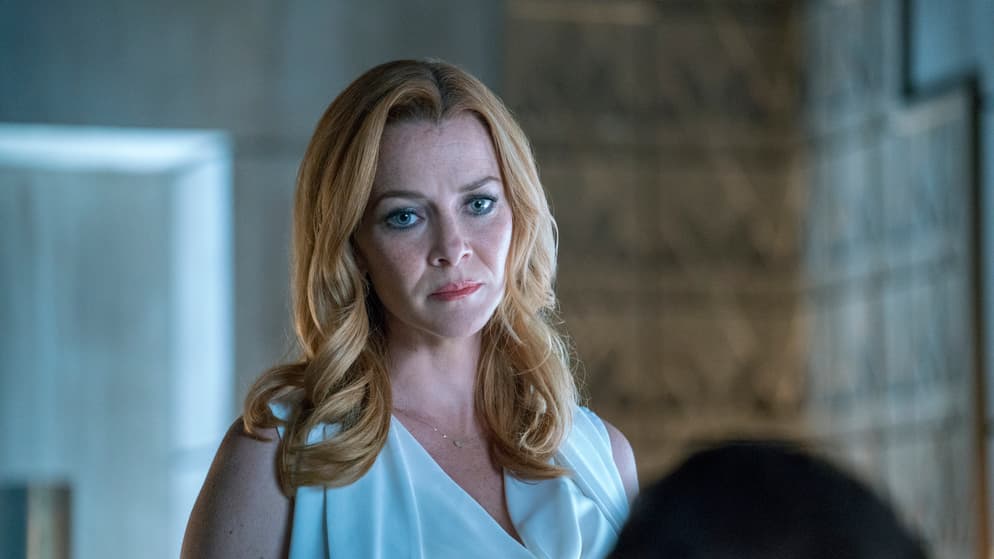 Leslie Dean, head of the Church of Gibborim, the right-hand woman to Jonah, and one of the de facto leaders of Pride, had always been clear-minded and focused. However, this season, she finds her core beliefs challenged in all areas.
"For Leslie, pretty much everything she's ever believed to be true, and Jonah, the person she loved and trusted and did everything for," revealed Annie Wersching, who plays Leslie Dean, "All of that is completely awash. And everything she knew to be true is false. She has a lot of things to wrap her head around and figure out."
How will this play out as Jonah seeks to get to know his daughter Karolina? Wersching commented, "Leslie wants to remain close to Jonah, close enough to be able to hurt him. Obviously getting Karolina back is always the number one goal."
Simply, "Leslie has a lot of Jonah issues this year," said Wersching.
The Steins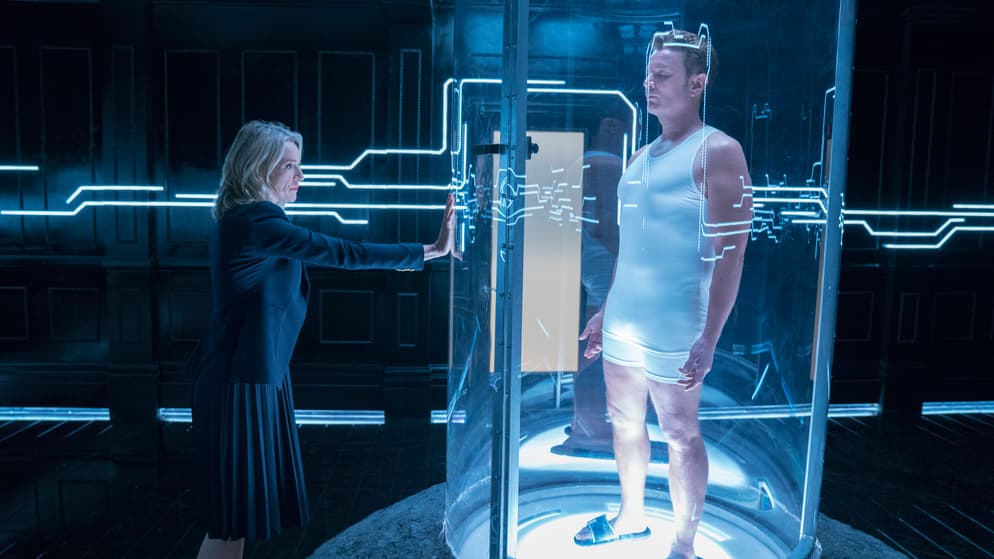 The end of Season One saw the Steins in quite the predicament. Victor Stein was suffering from headaches as a result of his brain tumor, which Jonah offered to cure. Shortly after discovering his wife Janet's infidelity with Robert Minoru, and coping with Jonah's help, Victor lashed out at his son Chase resulting in Janet shooting him. The season wrapped with Victor in a coma, and Jonah and the rest of Pride trying to figure out how to save him once more.
For a good portion of Season 2, Victor is still in a coma. "I'm barely alive for quite awhile," noted James Marsters, who plays Victor Stein.
"[Janet] had to figure out how to bring him back to life," shared Ever Carradine, who plays Janet Stein. "What's at stake for Janet is double-sided. She wants to bring him back, but she's also terrified of what will happen when he wakes up."
"Now that Chase is out of the house, there's more time for us. We are reconnecting," joked Marsters. "In all seriousness, the pressure cooker is roiling at this point. In the first season, we were just wondering if the kids knew what we were doing. Now we know they know. They've run away. They've gotten powers. And now they're coming after us."
However, the Runaways aren't the biggest threat. "We all have to deal with trying to outsmart Jonah," said Carradine. "Which is impossible. Pride is using everything that they know how to do well, together, and they're surrendering to work it out together even though they don't really like each other. They know it's a means to an end. They won't have to be in Pride forever."
Like the Runaways, the only way they can get through all this is together. "We find that we can still help each other," said Marsters.
Season 2 of "Marvel's Runaways" premieres Friday, December 21, exclusively on Hulu. You can watch Season 1 now.
Be sure to follow @MarvelsRunaways on Twitter and like the official "Marvel's Runaways" Facebook page!
The Hype Box
Can't-miss news and updates from across the Marvel Universe!