TV Shows
Published July 9, 2020
Time Travel Tips from 'Marvel's Agents of S.H.I.E.L.D.'
Traveling back in time is never easy? Let us help by consulting the pros!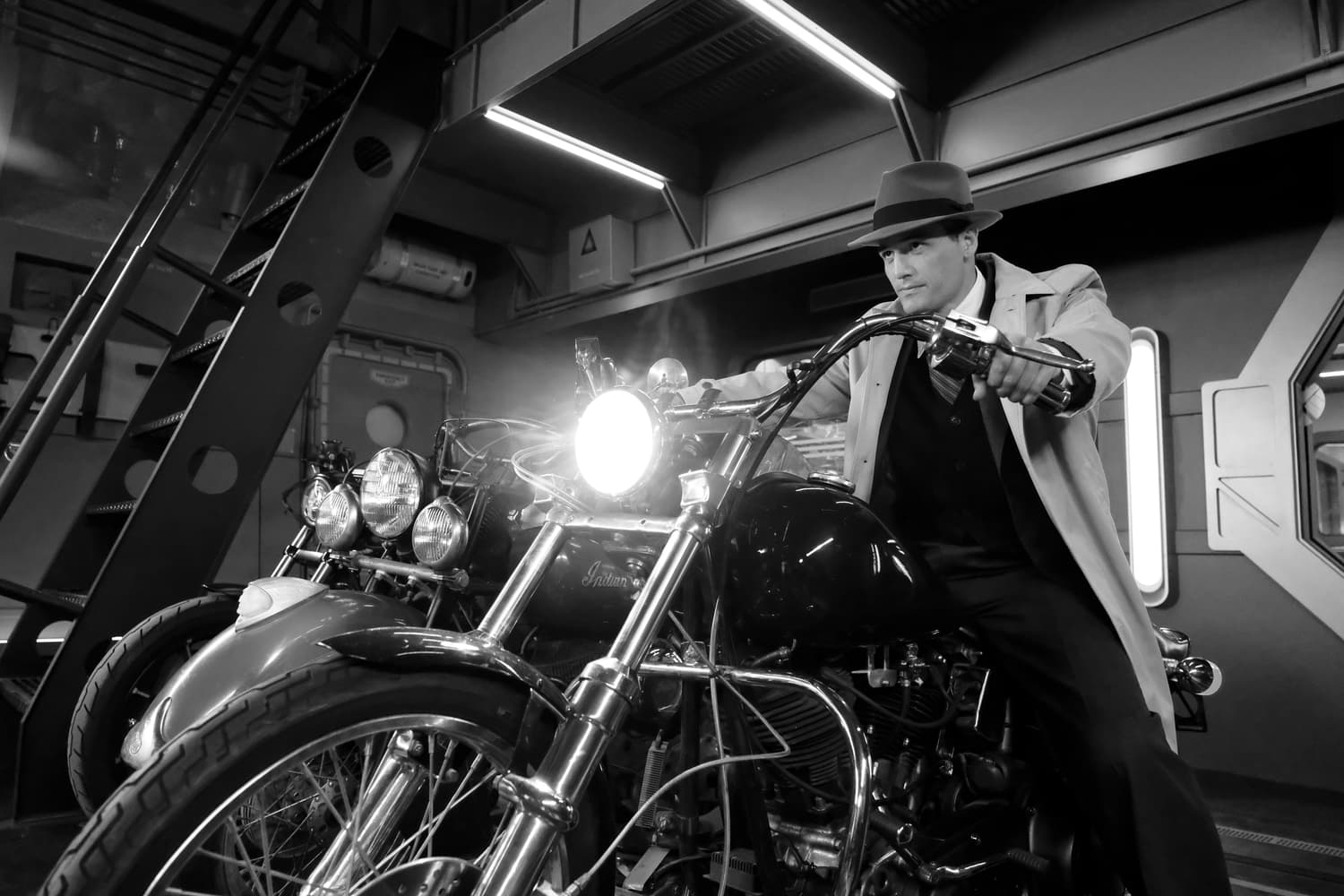 Look, we all know hopping through the decades ain't easy. In fact, who can keep up with all the different rules of time travel.
Luckily, we know a bunch of experts. During the production of Marvel's Agents of S.H.I.E.L.D. Season 7, Marvel.com had the opportunity to consult the cast and showrunners how to remain composure while navigating time travel. Watch what they have to say, learn the Do's and Don't's, and word of advice, it's probably best to avoid the shenanigans of Deke Shaw. We haven't forgotten the events of Season 6, Deke 👀.
[RELATED: Deke Shaw Explains Time Travel in 'Marvel's Agents of S.H.I.E.L.D.' Season 7 Sneak Peek]
Now before we tackle the tips and tricks, the most important step is establishing the rules/parameters of time travel. In the case of Agents of S.H.I.E.L.D., what they're traveling through are "time streams" — they're like sticks being throw into a stream and they can splash around a little bit in the water as long as they don't change the flow of it. The goal should be ripples, not waves. 
1. capitalize on what you know
Showrunners and executive producers Maurissa Tancharoen and Jeffrey Bell were unanimous that they'd be tempted by the Deke version of time travel by "memorizing these songs, these books, these movie ideas."
Jeff Ward, who plays Deke Shaw, joked, "How do I take advantage of this place?"
2. Be Prepared fashion-wise
Blending in is essential. Chloe Bennet, who plays Agent Daisy Johnson, reflected on how great the cast looked in each decade's threads. They make it look easy, but make no mistake, "With each decade, the call times were earlier and earlier because of the hair and makeup being so extensive," Bennet noted. Elizabeth Henstridge, who plays Agent Jemma Simmons, added, "A lot of back-combing."
On Jeff Ward's list, "get yourself some red leather pants" — ya heard the man!
3. Know Which Moment in Time You Want
Ming-Na Wen, who plays Agent Melinda May, affirmed, "Always go back to a certain time in your life where you feel your best and look your best.
4. GATHER YOUR TOOLS
Showrunner and executive producer Jed Whedon stressed, "If you can prep for it, you should charge a laptop," while Iain DeCaestecker, who plays Agent Leopold Fitz, would be reaching for his iPhone. But don't forget your chargers! What DaCaestecker is saying is, "Bring the things you can't live without," which for him includes sparkling water and sweets.
Henry Simmons, who plays Director Alphonso Mackenzie, is the most practical with his "endless supply of money, and of course, a shotgun axe!"
Season 7 of Marvel's Agents of S.H.I.E.L.D. airs Wednesdays at 10 p.m. ET/PT on ABC.
For more information on "Marvel's Agents of S.H.I.E.L.D.," visit ABC.com, follow @AgentsofSHIELD on Twitter, and like "Marvel's Agents Of S.H.I.E.L.D." on Facebook for all the latest news and updates.
The Hype Box
Can't-miss news and updates from across the Marvel Universe!