TV Shows
Published July 8, 2020
The Totally Excellent Adventures of Mack and the D Heads to New 'Marvel's Agents of S.H.I.E.L.D.'
A new episode airs tonight, Wednesday, July 8 at 10p/9c on ABC!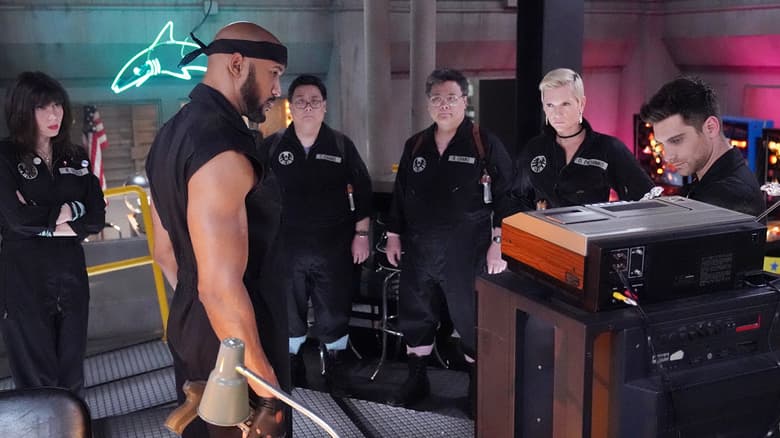 What do you do when you find yourself stuck in 1982?
In last week's heart-wrenching '70s episode of Marvel's Agents of S.H.I.E.L.D., after being reunited briefly with his parents, Mack discovers the people he thought were his mother and father are actually more-advanced Chronicoms who have learned how to imprint memories and personalities.
Aboard the Zephyr One, Mack was forced to jettison his Chronicom-parents off the ship. With the Zephyr One jumping to an undisclosed time, in need of some space, Mack takes off on one of the ship's motorcycles to clear his head with Deke looking for him.
Unfortunately for them, the Zephyr One jumps again leaving them both stranded in the '80s. Get a sneak peek of tonight's episode below!
[RELATED: YDK: 'Marvel's Agents of S.H.I.E.L.D.' and LMDs]
Mack retreats to his childhood home to process the death of his parents, while Deke gets to work scouting a chart-topping group of new agents. With no idea if or when the team is coming back for them, time seems to finally be on their side … at least until the killer robots show up.
Season 7 of Marvel's Agents of S.H.I.E.L.D. airs Wednesdays at 10 p.m. ET/PT on ABC.
For more information on "Marvel's Agents of S.H.I.E.L.D.," visit ABC.com, follow @AgentsofSHIELD on Twitter, and like "Marvel's Agents Of S.H.I.E.L.D." on Facebook for all the latest news and updates.
The Hype Box
Can't-miss news and updates from across the Marvel Universe!