TV Shows
Published August 18, 2021
Marvel Studios' 'What If…?': Jeffrey Wright Talks Voicing Marvel's Most 'Passionate Fan' with The Watcher
Explore a multiverse of new possibilities.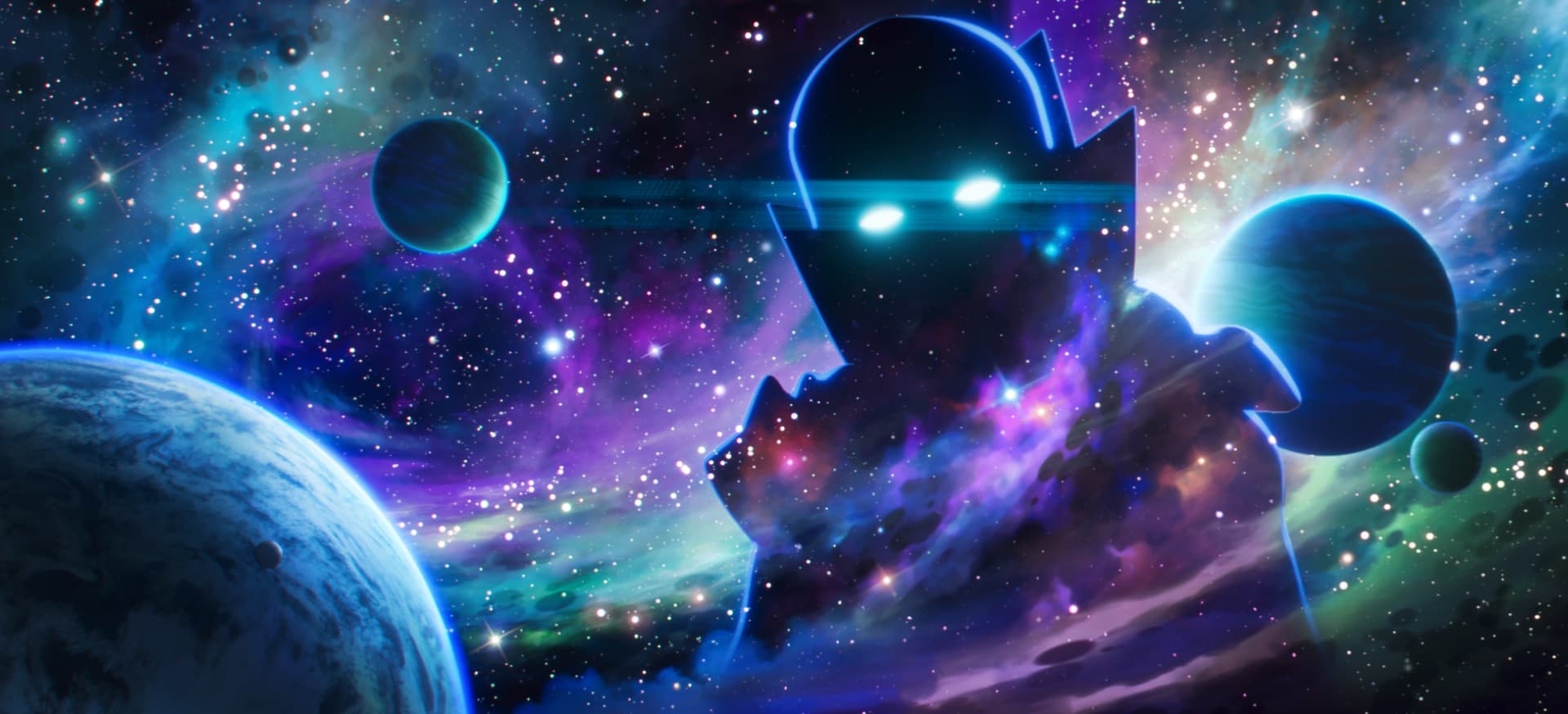 Sure, you might have seen every entry into the Marvel Cinematic Universe to date, multiple times, but you'll still never come close to The Watcher. The all-seeing, all-knowing omnipresent character at the center of Marvel Studios' latest Disney+ series, What If…? has literally seen it all — and that includes across multiple multiverses, too.
As Jeffrey Wright, who voices The Watcher, puts it, the character is "racking up the biggest cable bill that anyone could possibly imagine, just sitting there watching all these storylines go by every day on every timeline."
The world of Marvel Studios' What If…? is a different one than many MCU fans are used to, as — to borrow a moniker from Marvel Studios' Loki — it doesn't take place on the "Scared Timeline." Instead, it takes place across a vast multiverse of possibilities where if one choice changes, many more branch out. As seen in the first episode of the series, "What If… Captain Carter Were the First Avenger?" when Agent Peggy Carter decides to stay in the chamber with Steve Rogers when he's administered the Super Soldier Serum, it has major consequences. Namely, that Peggy is the one to take the serum and becomes Captain Carter.
Diving further into the series will introduce many more familiar MCU characters in unfamiliar settings and scenarios, and the one weaving it all together at the core is The Watcher.
"[Marvel] reached out and said they had this animated series that was exploring Marvel characters and stories in alternative ways, and that they were going to introduce this character of The Watcher, and asked whether I had an interest in watching," Wright explains to Marvel.com. "I said, 'Well, let me take a look at it,' and sure enough, I joined this party!"
Wright jumped into exploring the character, diving into early issues of FANTASTIC FOUR when The Watcher was first introduced.
"The character's an interesting one," he explains. "He's got these strange powers that we've never really witnessed before. He has access to these worlds, and he has a type of vision that is pretty much singular to him. There was a lot of stuff to be excited about, and to play with, and to try to figure out. The Watcher is introduced on the cover of 1963's FANTASTIC FOUR as the most dramatic being in all of the universe. If you get asked as an actor to play something like that, you kind of take interest! It's all about that drama. He's born into the Marvel Universe in an interesting way, popping out on the moon there with the Fantastic Four. I wanted to find out who he was so that I could figure out, how might he sound for the first time, hearing him?"
The recording process was an unusual one for the actor, as it was done during the pandemic lockdown, which meant that a majority of it was done completely remotely from Wright's very own closet in Brooklyn.
"I set up a mini recording studio in there, and went down and just did my thing. Close the closet door, the lights go out. I'm just in there talking to the producers and directors remotely through the setup and just putting it down."
When Wright began traveling again, that meant he needed to take his recording studio on the go, setting up now in a London hotel room. "Not quite as good acoustics in that hotel as my closet," he adds. "My closet is the go-to spot."
Calling it "a piecemeal process," Wright took to recording The Watcher's narration for each episode, slowly watching the series come together before him.
"The quality of the animation is so rich and edgy. The lines are so clean. But at the same time, it has this glowing warmth to it. It's treading backward toward the original source material, which, of course, are these incredible comics. At the same time, in some ways, the animation marries the live-action stuff that we've seen with those original comic images and brings them to life in this new union of the two. It's really beautiful imagery. Then to see it and see the ways that a voice lays into that, yeah, it was really gratifying to see it all come together after these many months."
As for the episodes he's gravitating towards the most, for Wright, the T'Challa Star-Lord episode is very "special."
"It was really cool to hear Chadwick Boseman voice T'Challa again," Wright says. "There's such mysticism around Black Panther and so much mysticism around Chadwick's story. To see them come together, and to hear him voice [the character] for one last time was really special. He played this Super Hero and no one really knew what a hero he was when the camera went off. [He] quietly and gracefully endured the greatest challenge of his life while putting out all this wonderful, wonderful work for the world. The episode is just very touching. So it's a very good note for his final performance as T'Challa."
But, it's not just the T'Challa Star-Lord episode that tugs on Wright's heartstrings.
"The Doctor Strange episode just knocked me in the heart," Wright continues. "It was just unexpected. I'm thinking more magic and mysticism, and then boom, all of a sudden, it's heartbreak and tragedy. I'm looking forward to fans seeing these characters that they love in these storylines that they know so well. I'm looking forward to inviting them to see them through a new glass."
Want more of The Watcher? Follow What If on Twitter, Facebook, and Instagram!
Stay tuned to Marvel.com for more Phase 4 details and sign up for Disney+ and start streaming now! And be sure to follow Disney+ on Facebook, Twitter, and Instagram for more.
The Hype Box
Can't-miss news and updates from across the Marvel Universe!