TV Shows
Published August 6, 2018
What We Can Expect From Season 2 of 'Marvel's Cloak & Dagger'
The cast discuss what's ahead for the series during San Diego Comic-Con!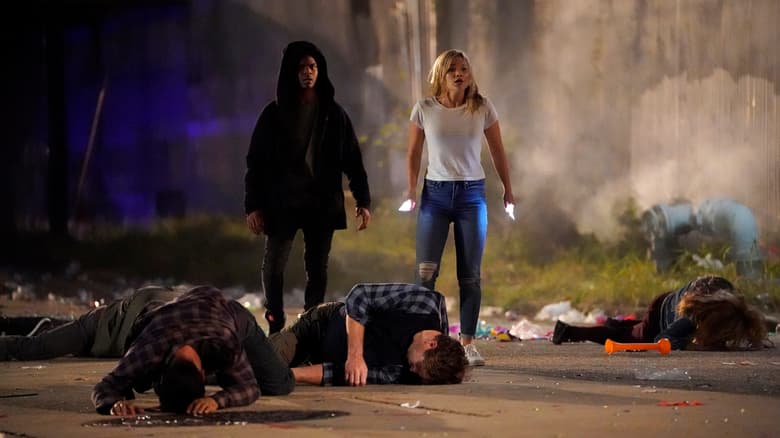 The first season of "Marvel's Cloak & Dagger" ended in total mayhem! Ty and Tandy shared a fair amount of ups and downs throughout Season 1, from discovering their powers to learning how to control them. What kinds of challenges will Season 2 bring for our young heroes and those around them?
During San Diego Comic-Con, the stars and showrunner/executive producer Joe Pokaski talked with Marvel.com about what the cast is looking forward to in Season 2, and just what mayhem is heading their way.
The stunning finale set up a sure-to-be exciting Season 2. "It's rad to hear that people are enjoying it," said Emma Lahana (Det. Brigid O'Reilly), who couldn't wait to hear the fan reactions. "And when we slip little things in there and you see them pick up on it, it's so cool. The whole thing's very exciting."
With the story now set, Pokaski believes it's time to get down to business. "The tone and the pace are going to be off to the races," revealed Pokaski. "The training wheels are off, and our kids are going to be thrown into the thick of it pretty quickly. Tandy and Tyrone are going to try to figure out what kind of vigilantes they want to be. Some of the things Mayhem is doing is going to create a flashpoint , a real discussion as to what kind of justice they can take into our own hands."
Ty and Tandy now in control of their powerful abilities is a game changer. "They both have their powers and they both kind of understand that they have a certain responsibility that goes with it," stated Pokaski before hinting, "We're not going to be clean cut Spider-Man, post-Uncle Ben, but I think they're going to slowly try and figure out how they can use these strange and particular things they can do to make the world a better place. But because it's a Marvel story, that will generally make their lives worse."
That kind of stress only fuels the fire for the duo. "What's going to be fascinating for people to see is how strong they get," said Olivia Holt, who stars as Tandy Bowen. "Not just with their powers but with their mentality, their heart and their soul. Hopefully in this next season, we'll see a lot more of that, and dive deeper into who they are and where this new life is going to take them, and where these powers are going to take them."
One thing's for sure. "There's gonna be a lot of action this next season," Holt teased. "And a lot of mayhem."
Haven't caught up on "Marvel's Cloak & Dagger? Stream the entire first season on Hulu, On Demand or Freeform.com! Stay tuned to Marvel.com for the latest on "Marvel's Cloak & Dagger" and Marvel Television! Be sure to follow @CloakandDagger on Twitter and like the official "Marvel's Cloak & Dagger" Facebook page!
The Hype Box
Can't-miss news and updates from across the Marvel Universe!