TV Shows
Published August 10, 2020
YDK: 'Marvel's Agents of S.H.I.E.L.D.' and Hydra
Let's look back at the contentious history of S.H.I.E.L.D. and Hydra ahead of this week's series finale!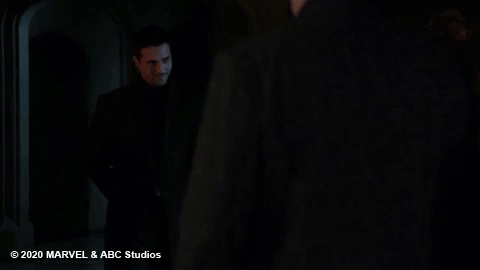 As we head into this week's series finale of Marvel's Agents of S.H.I.E.L.D., we'll see if our agents are able to ensure the existence of S.H.I.E.L.D. in the future. Throughout the seventh and finale season of the hit ABC series, the only way for the team to save humanity from the Chronicoms was to assist in making Hydra a reality of the past.
If you've been paying attention over the last seven seasons, then you know the moral difficulty the team is currently facing. Since the series' inception, Hydra and S.H.I.E.L.D. have been synonymous with each other. Yes, it's closer to Hydra "versus" S.H.I.E.L.D., but still. Let's take a look back at how these two organizations have come to blows over the years.
[RELATED: Read the most heated battles between S.H.I.E.L.D., Earth's peacekeeping organization, and Hydra, global agents of chaos!]
In Season One, everything seemed fine with the world's most advanced intelligence organization. They were stopping "enhanced" threats at every turn, and if the world needed them again, the Avengers would be there. The status quo changed when Hydra revealed itself has having infiltrated S.H.I.E.L.D. almost since its inception. Sleeper agents were exposed left and right, with the most shocking betrayal being that of Agent Grant Ward, the first recruit onto Coulson's team. The only thing as surprising as his treachery was his callous attempt to murder Agents Fitz and Simmons. Eventually, Hydra was defeated, and Ward was captured, but not before the events of Marvel Studios' Captain America: Winter Soldier destroyed the old S.H.I.E.L.D., leaving Coulson and his team to pick up the pieces.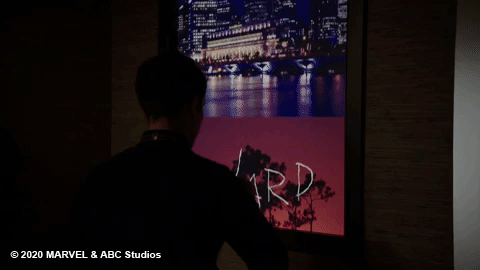 Season Two sees Hydra now under the leadership of Daniel Whitehall, who is attempting to unlock the powers of "the obelisk" to create more enhanced Hydra agents. He was initially known as Werner Reinhardt, a Hydra leader during World War II who maintains his age by stealing powers from an Inhuman (Jiaying, the mother of Agent Daisy/Skye). Coulson eventually kills Whitehall. Ward, having escaped capture, is now attempting to rebuild Hydra from the ground up.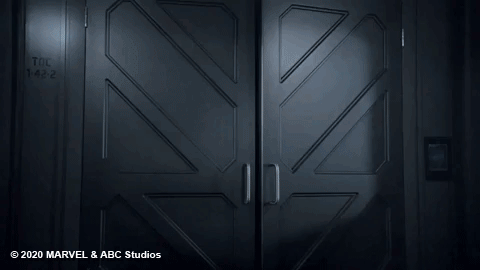 Season Three sees the culmination of the Hydra/S.H.I.E.L.D. war. Ward is recruiting new members into his version of Hydra, and fights tooth and nail with Coulson and his team. Blaming Coulson for the death of his lover, Ward kills Rosalind Price, a government agent who Coulson has formed a relationship. After passing through the Monolith portal with Coulson, the two eventually have their final confrontation with Coulson finally killing his former teammate and rival. Along with the events of Marvel Studios' Avengers: Age of Ultron, this finally puts to rest the threat of HYDRA.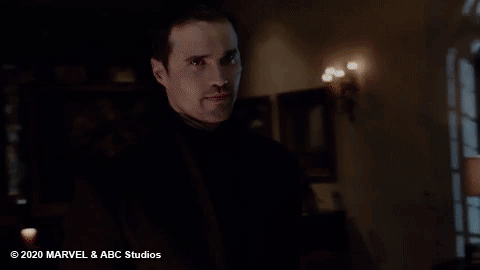 At least it put them to rest in the real world. The virtual world is a different story. After being trapped in the Framework in Season Four, the team finds themselves in a (fake) reality where S.H.I.E.L.D. is not in charge, but Hydra is. Fitz is one of Hydra's heads and has become the worst version of himself. Aida, the LMD who helped create the Framework, is known as Madame Hydra. Ironically, the leader of the resistance in this virtual world is none other than Grant Ward, who finally gets his redemption, even if it's a fabricated one.
[RELATED: YDK: 'Marvel's Agents of S.H.I.E.L.D.' and LMDs]
Hydra and S.H.I.E.L.D. have been through hell together. Now, for the greater good, the team must help ensure Hydra's existence to save humanity's future. Will they be able to embrace their inner Wrath of Khan with the needs of the many outweighing the needs of the few? Or will the chance to take out their greatest enemy before they can become a threat be too great to fight?
Don't miss the two-hour series finale of Marvel's Agents of S.H.I.E.L.D. this Wednesday, August 12 beginning at 9/8c on ABC!
For more information on "Marvel's Agents of S.H.I.E.L.D.," visit ABC.com, follow @AgentsofSHIELD on Twitter, and like "Marvel's Agents Of S.H.I.E.L.D." on Facebook for all the latest news and updates.
The Hype Box
Can't-miss news and updates from across the Marvel Universe!