Comics
Published June 8, 2020
3 Worthy Thor Stories You Can Read Right Now
Read 'Thor: The Worthy' today, and see what else is new on Marvel Unlimited.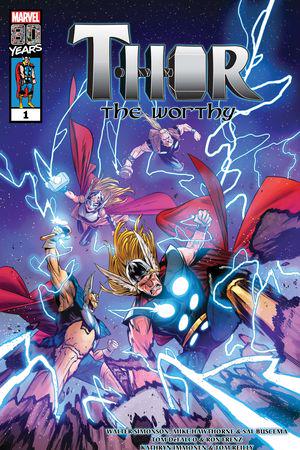 Thor: The Worthy (2019) #1
published

added to marvel unlimited

inker

penciler

writer

letterer

colorist (cover)

editor

inker (cover)

penciler (cover)
What is Marvel Unlimited?
Walter Simonson's Thor run is widely considered to be not only some of the best Thor comics of all time, but simply some of the best comics, period. Now the legend returns for a special saga about Thor and Beta Ray Bill—with art from Mike Hawthorne and beloved veteran Sal Buscema! And the trio is joined by yet another unforgettable Thor team: Tom DeFalco and Ron Frenz, who tell an all-new Thunderstrike story. Finally, no Thor story would be complete without his most trusted companion: the berserker, the warrior extraordinaire, the Lady Sif! Kathyrn Immonen wrote one of the landmark Sif tales in her run on JOURNEY INTO MYSTERY (2011)—and now she returns for an adventure that tests her like none other.
Before diving in, take a look at three other stories that would wake even the All-Father from his Odinsleep!
And, if you're looking for even more entry points, try the START HERE: THOR guide.
WALTER SIMONSON'S THOR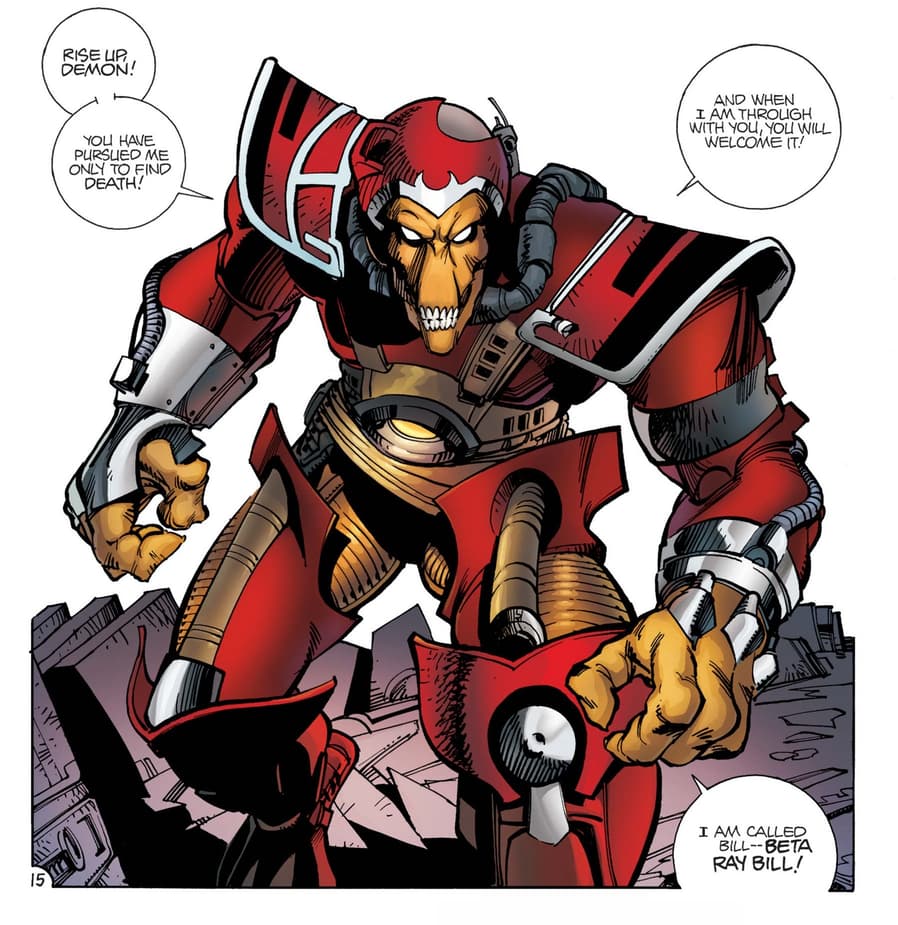 Complete run right here, folks!
Few people have ever left their mark on one character quite the way writer/artist Walter Simonson has. His work on the Mighty Thor swept the Avenger to heights never before seen and rarely achieved in his wake.
Spanning epic tales of heroism and treachery, love and war, Simonson's work is often considered the definitive Thor. From the majesty and mystery of Asgard's palatial walls, to the gritty streets of New York City, Thor was never quite the same following this colossal achievement. The mark of a true visionary, and fellow comic creators have taken note.
You can start Simonson's Thor with THOR (1966) #337, also the first appearance of Korbinite defender Beta Ray Bill, one of our favorite additions to the creator's pantheon of characters.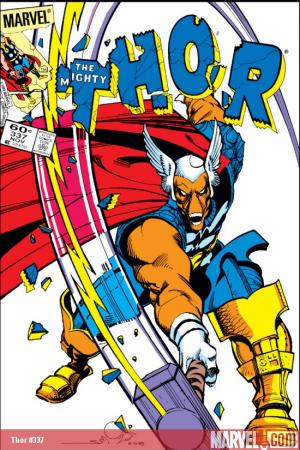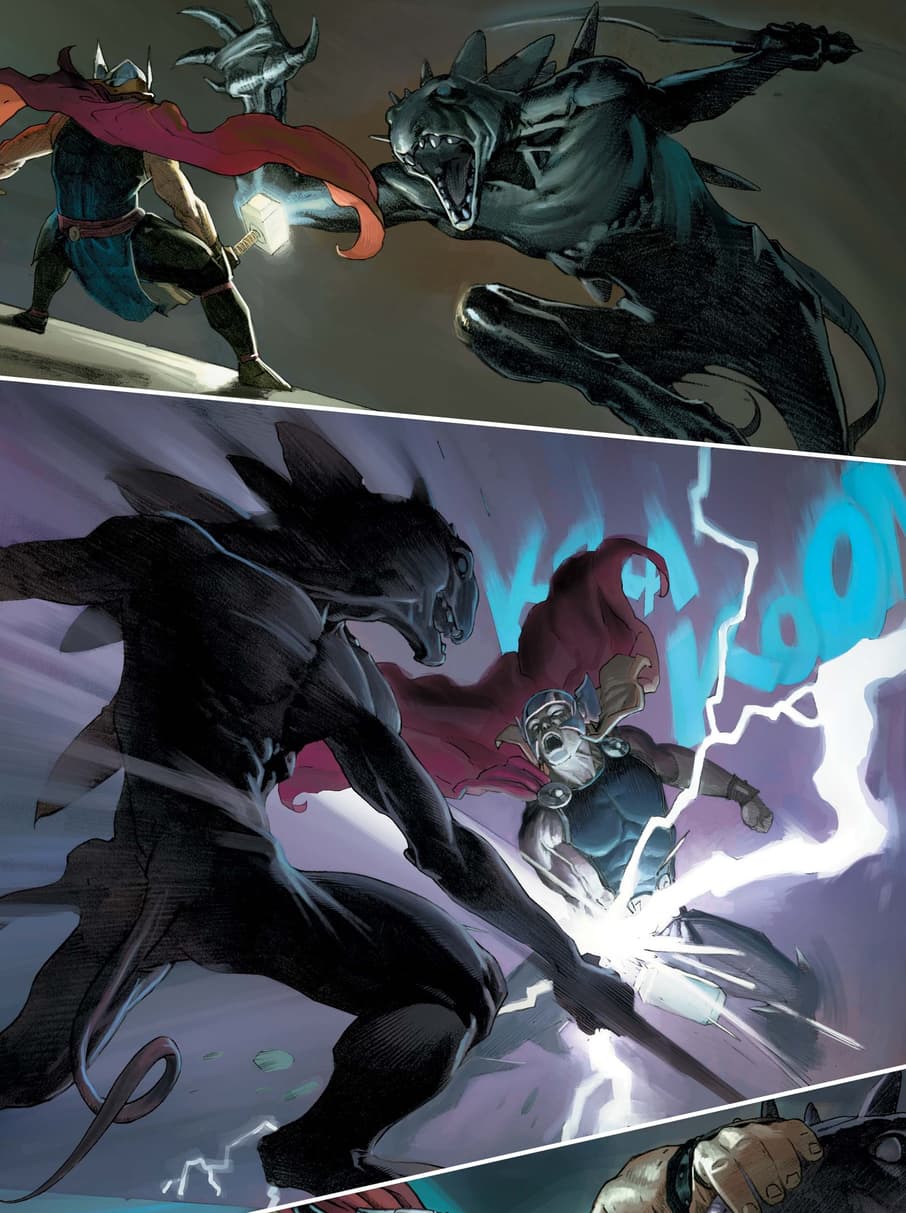 Any time Jason Aaron is penning THOR, you're going to get Valhalla-status tales. A team of sensational artists doesn't hurt either. In THOR: GOD OF THUNDER (2012), Esad Ribic's operatic style was the perfect choice to retell the legend of a future Thor. While in THOR (2014) and MIGHTY THOR (2015), it was Russell Dauterman's imaginative design that carved out the unique cultures behind the Ten Realms, and established Jane Foster as the next wielder of Mjolnir.
If you want to kick off JASON AARON'S THOR run, start with 'God of Thunder.' This series introduced the God Butcher, Gorr, an immortal-slaying non-believer who challenged the place of divine beings across time. Thor followed Gorr's trail of disappearing deities, a blood quest that consumed his past, present, and future, all versions of Thor we get to meet.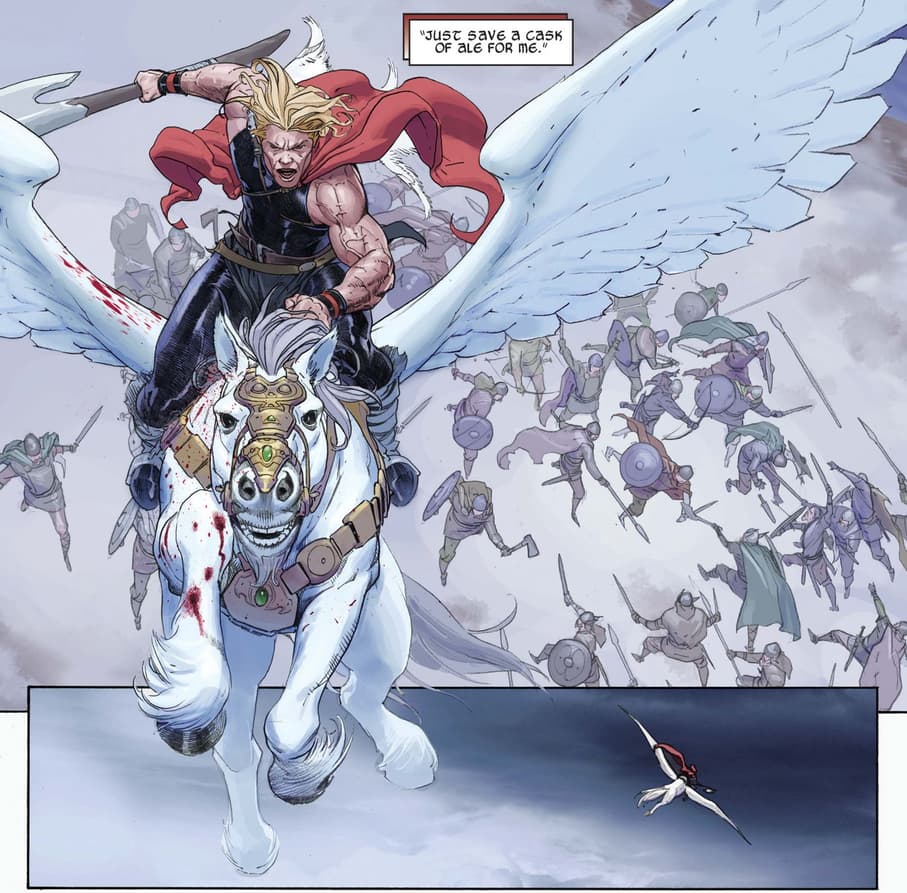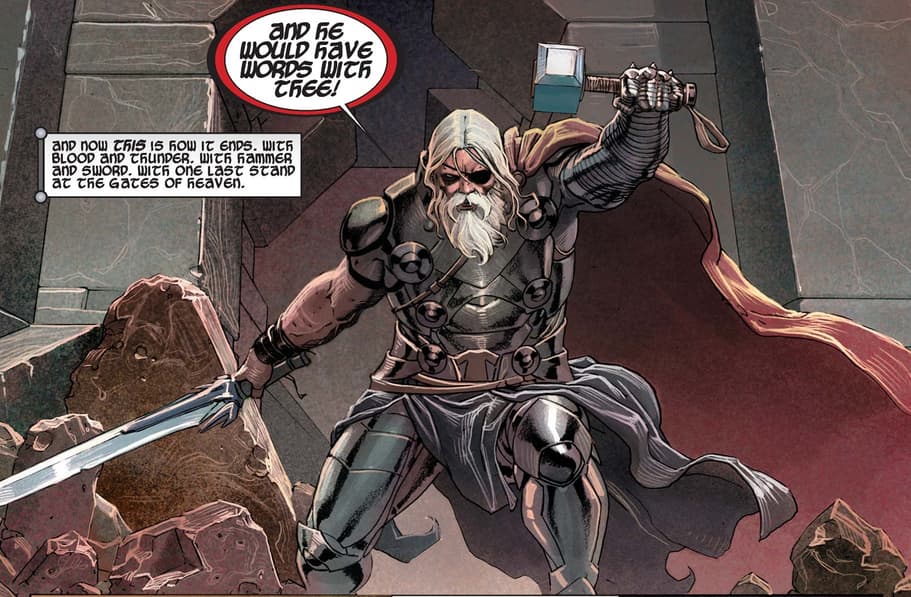 Ribic's painterly pages, paired with Aaron's poetic action and landscapes? A feast for the gods.
WAR OF THE REALMS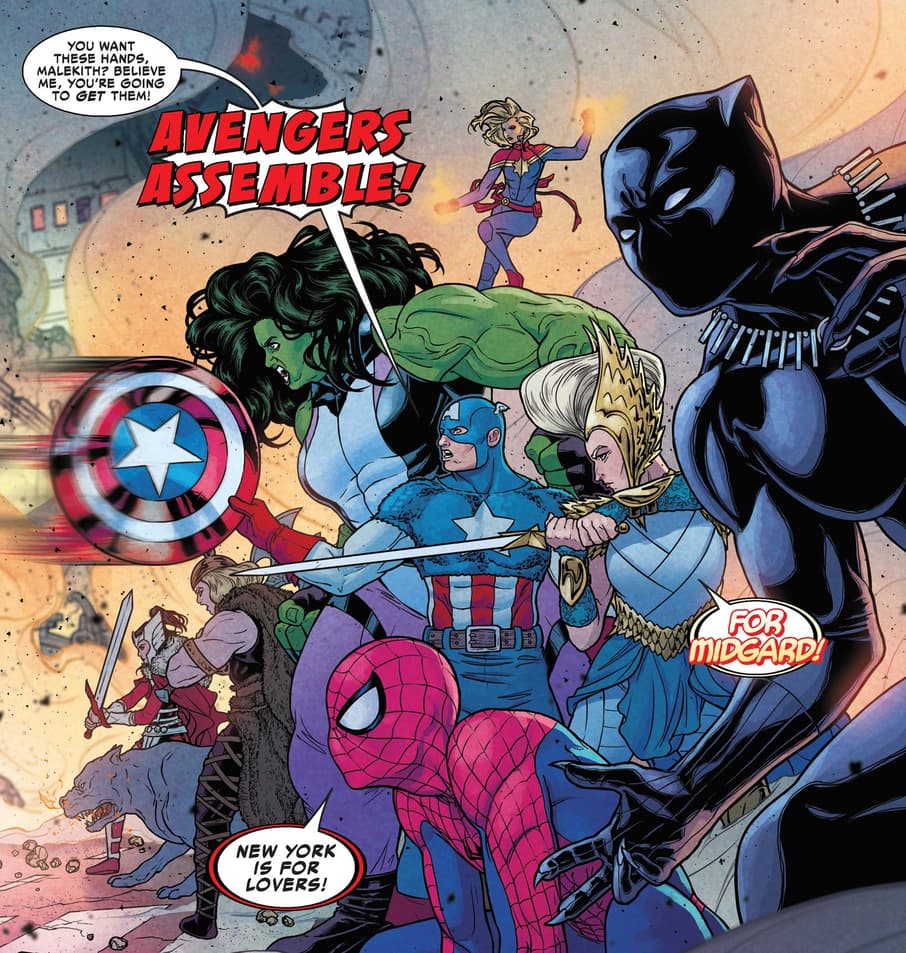 You can read this full event on Marvel Unlimited, curated here.
Jason Aaron and Russell Dauterman take Midgard to war! Dark Elk Malekith led the charge across all Ten Realms, bolstered by an alliance with Goblins, Trolls, and even a few Light Elves.
All Hel broke loose as this global invasion took hold. And with Earth's forces completely overwhelmed, Black Panther, Spider-Man, Daredevil, Doctor Strange and more were forced into a desperate gamble that changed, and claimed, lives.
The one key takeaway post-event is that Thor is no longer the Unworthy Odinson, but the one true ruler of Asgard. An important set-up for his latest ongoing, THOR (2020), hitting the MU library shortly.
[RELATED: Top 10 'War of the Realms' Moments]
There are dozens upon hundreds of Worthy Tales on Marvel Unlimited, all available to read right now, along with 27,000+ digital comics. Start here, and keep reading.
Plus, see the rest of this week's Marvel Unlimited titles here!
NEW ON JUNE 8
Looking for more classic stories and complete events you can read for free? Click here, or download or update the Marvel Unlimited app for iOS or Android at the Apple or Google Play app stores today.
For more of Marvel's greatest comic books in print, please reach out to your local comic book shop to ask about services they may offer, including holding or creating pull lists, curbside pick-ups, special deliveries and other options to accommodate. Find and support your local comic book shop at http://comicshoplocator.com.
The Hype Box
Can't-miss news and updates from across the Marvel Universe!