Comics
Published May 4, 2020
6 Things We Learned in 'Excalibur' #1
The X-Men's sword and sorcery series comes to Marvel Unlimited.
The Dawn of X continues with EXCALIBUR (2019), the latest from the X-Men lineup that expands mutantkind across their island nation of Krakoa. Except Excalibur enters realms beyond too.
Elizabeth "Betsy" Braddock, formerly Psylocke, stars as the all-new Captain Britain. She's taken over this mantle from twin brother Brian, now too busy with a family and an academy of his own to patrol the Omniverse. But Otherworld still needs its defender. A dark magic dimension home to fairies, trolls, and dragons, Otherworld is ruled by the Kingdom of Camelot. Arthur Pendragon sits on its throne… at least he did, until he went missing.
Fans of 1988's EXCALIBUR will see some parallels here—this new volume replaces one Braddock with another as an alternate world warrior. It also has the first series' accidental roster. By chance (and bad luck), Rogue, Gambit, Jubilee, plus Rictor and Apocalypse, assemble hastily to prevent an ancient war.
If you're looking to throwback to the original EXCALIBUR before reading this reboot, we recommend "Cross-Time Caper." It's a juggernaut storyline across EXCALIBUR (1988) #12-24 that takes Captain Britain and his X-Men crew on an interdimensional odyssey to weird, weird worlds.
Here are six things we gleaned from EXCALIBUR (2019) #1: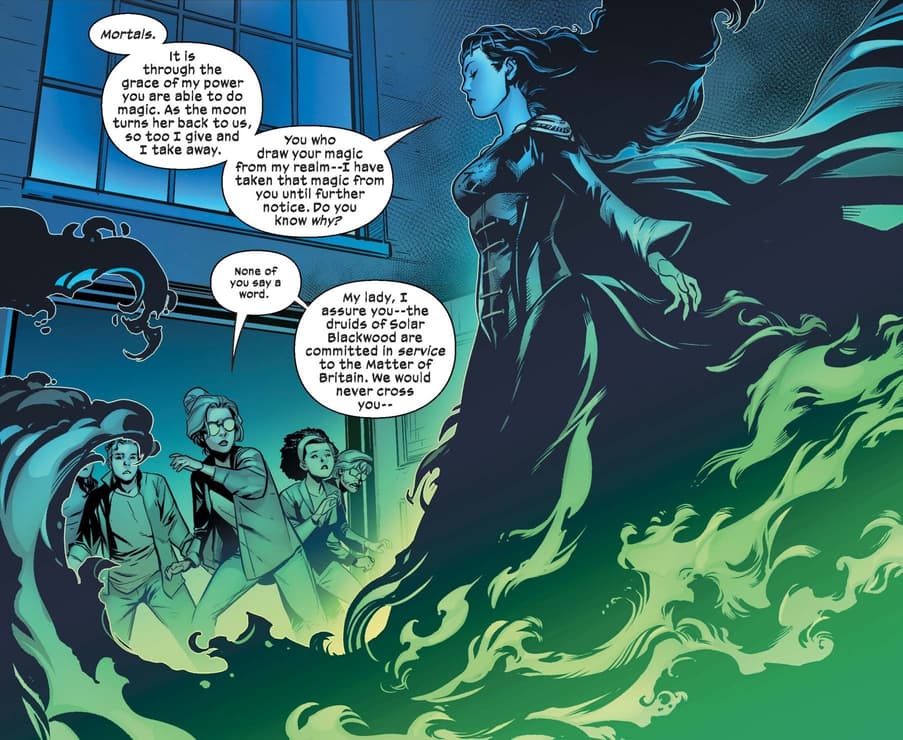 And she's the queen regent of Camelot. One of Otherworld's most primordial magical forces, Morgan le Fay is perfectly poised to take control of the throne. Now, she's set to build an army. Not many qualifiers to join.
2. JAMIE BRADDOCK IS BACK AND STILL HATES PANTS
Braddock family history: Brian and Betsy's older brother is a reality-manipulating psychic that for years has been plagued by a loose grip on what is real and what is not. He's the bona fide family wildcard, embracing his amorality through his own brand of goofs and gags.
Thanks to the medicinal miracles of Krakoa, Jamie has been resurrected. His sister is really excited about that, really.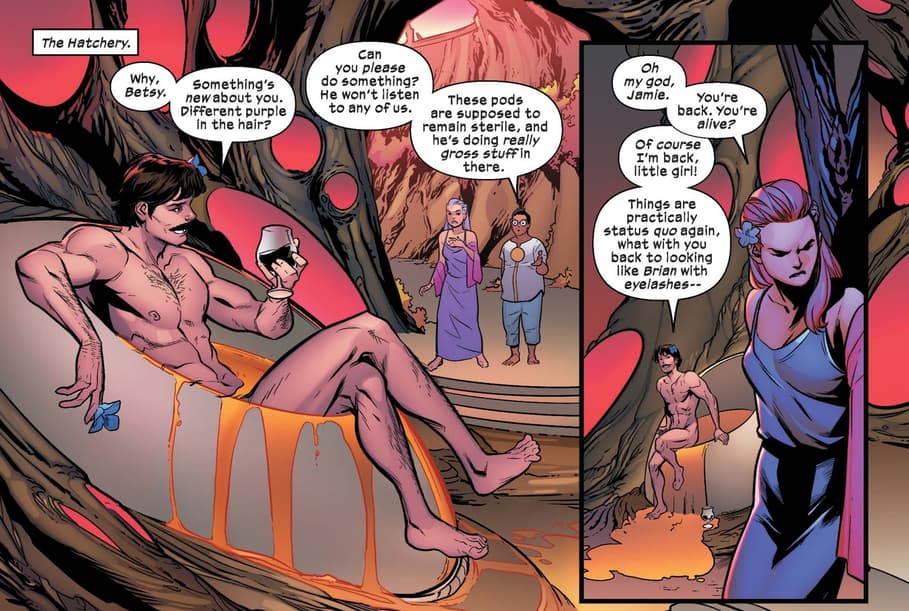 3. JUST CALL HIM  -|A|-
Yep, the world's first ever mutant (and messy arbiter of chaos) has his own part to play in Avalon's battle for the ages. Apocalypse has a new name too, a Krakoan glyph that's laughable for us humans to even try to attempt: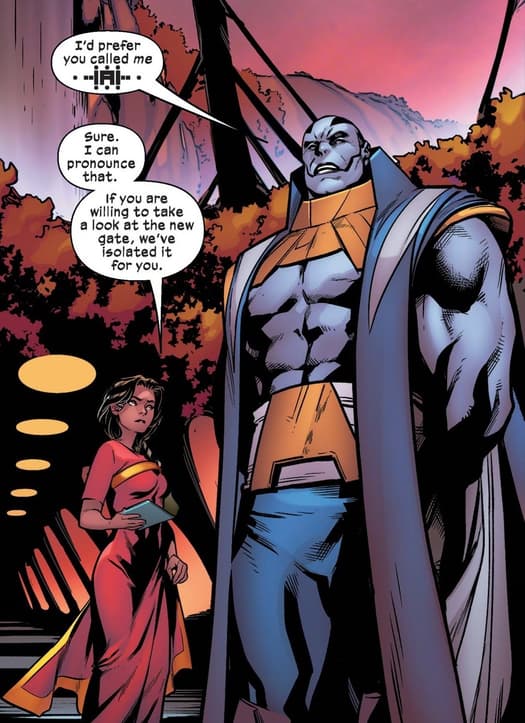 Yea, you know what, we'll call you "A."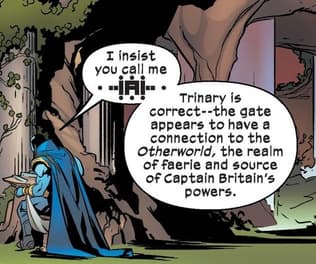 4. GATEWAYS: NOT JUST FOR EARTH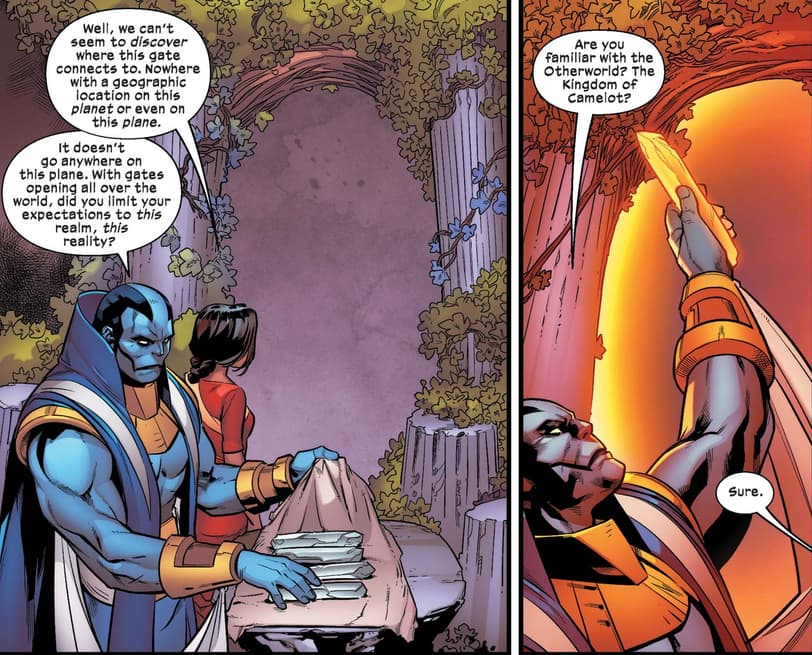 We learned in HOUSE OF X/POWERS OF X that Krakoa's flowers can create portals to virtually anywhere on Earth, but -|A|- knows that is just too limited in scope.
5. BRIAN BRADDOCK IS CAPTAIN BRITAIN NO LONGER… BUT NOT BY CHOICE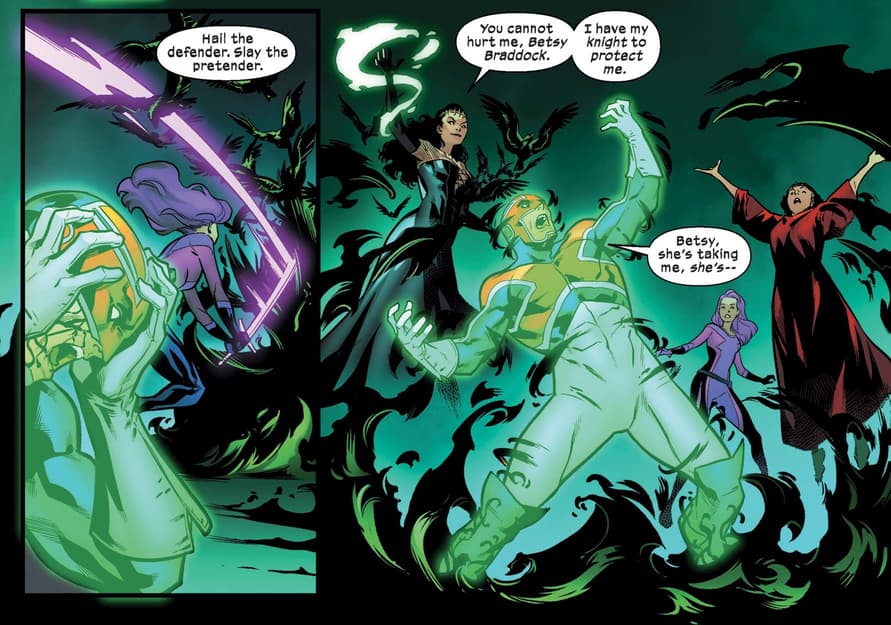 After answering a distress call from dark sorceress Le Fay, Captain Britain falls to one of her enchantments. He comes out of this binding spell as Morgan's "champion," a twisted version of himself.
6. CAPTAIN BRITAIN HAS A PSYCHIC SWORD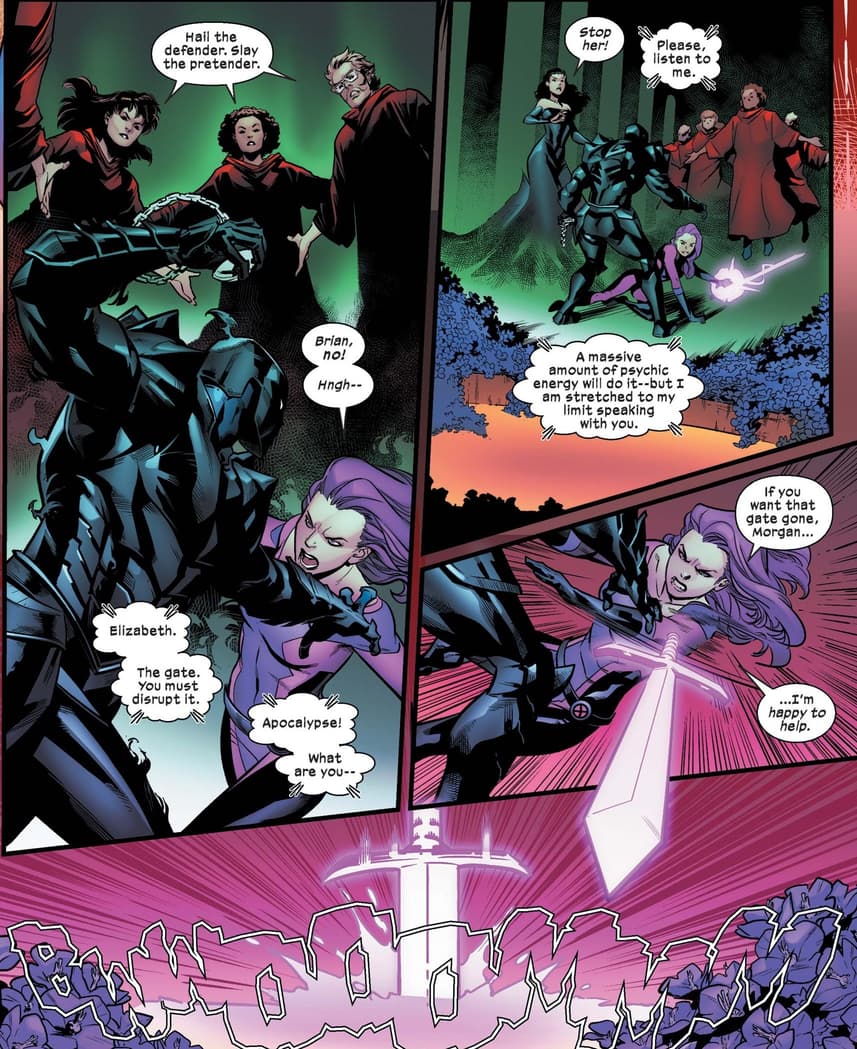 Now the knight of her own fable, Betsy has an impressive blade to match. Her psychic knives are retired for a sword—and she's a natural. Consider this her "Excalibur."
See the rest of this week's Marvel Unlimited titles here, with a fresh slate of Throwback Thursday arrivals hitting May 7.
NEW ON MAY 4
Continue Dawn of X weekly with Marvel Unlimited—and choose from over 27,000 more comics—right now! What will you be reading this week? Join the conversation at @MarvelUnlimited, and stay tuned to our Twitter and Facebook channels for more weekly announcements and updates.
For more of Marvel's greatest comic books in print, please reach out to your local comic book shop to ask about services they may offer, including holding or creating pull lists, curbside pick-ups, special deliveries and other options to accommodate. Find and support your local comic book shop at http://comicshoplocator.com.
The Hype Box
Can't-miss news and updates from across the Marvel Universe!