Comics
Published December 30, 2019
A Year in Review with 'Captain Marvel' and 'Deadpool' Writer Kelly Thompson
Prep for 2020 with a look back at the biggest moments of the year that was!
Take a guided tour of Marvel's mightiest creators with Marvel Tales! Ben Morse, currently a visiting lecturer at UNLV, previously spent a decade working within the House of Ideas. In each installment of this series, he utilizes that insider knowledge—plus his lifelong fandom—to connect with comics professionals as they spin stories about the Marvel Universe and its inhabitants!
"It was a real feast or famine for me this year," sums up writer Kelly Thompson when thinking back on 2019, a 12-month period in which her workload went from several projects across multiple lines of characters to the solo adventures of a single Avenger and back again. "I was either working too much or not enough," she continues. "There were either a bunch of my books on the stands every month—which feels great—or not enough, which feels weird and makes you paranoid! Even when you have stuff coming, it's so easy to feel forgotten in a market that moves as fast as comics with so much new content every week."
As a regular contributor to the Marvel Universe who came into her own over the past couple years, Thompson knows well the equal parts pressure and pride that comes with the gig. "I feel I work better and faster when I have too much work rather than not enough," Kelly contends. "That said, burnout is real and especially if you don't have enough real estate to let your brain recharge, it can really affect your work quality. Coming up with new stories and pitching is by far the most time consuming part of comics for me, and if you don't have some downtime to let yourself figure those new ideas out it can become a problem fast."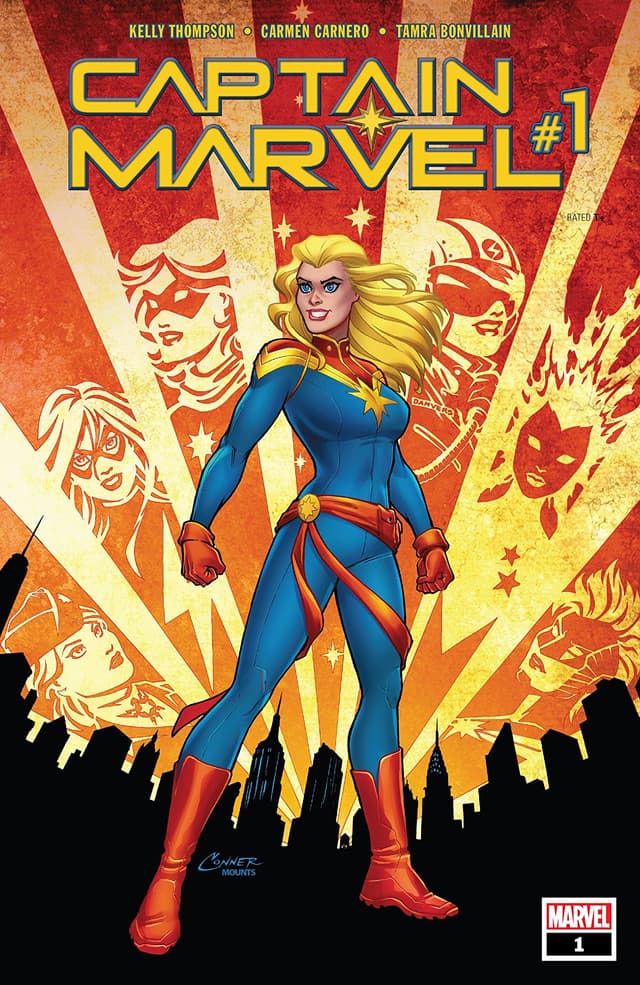 In celebration of that hard work—and the resulting enormous success—that Kelly Thompson has generated this year, we're taking a tour of a landmark 2019 with one of the House of Ideas' brightest stars.
The Beginning
When 2019 kicked off, Kelly had just wrapped runs with JESSICA JONES and UNCANNY X-MEN while she remained the creative voice guiding MR. AND MRS. X as well as WEST COAST AVENGERS (not to mention a certain teenage witch for another company). A high profile assignment to head up the new CAPTAIN MARVEL ongoing series alongside Carmen Carnero and company just as the big screen blockbuster touched down.
"I felt honored that Marvel would trust me with Carol's book at a time when she was poised to become one of the most famous heroes in the world thanks to the movie," she shares on writing the erstwhile Captain Danvers. "I was nervous too—it was a big stage where I could possibly fall on my face—but mostly I was honored. It also felt a bit like coming home since Carol was the first character I got to write at Marvel back in 2015. It's been an incredible ride and I'm especially thankful for collaborators like Carmen Carnero, Lee Garbett, and Tamra Bonvillain."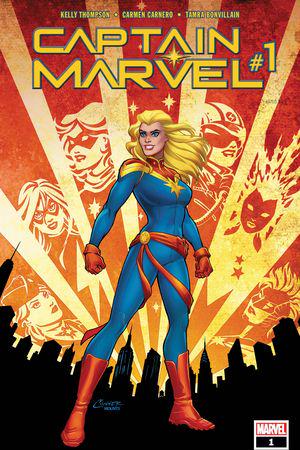 Captain Marvel (2019) #1
published

added to marvel unlimited

colorist (cover)

letterer

inker

penciler

writer

colorist

editor

inker (cover)

penciler (cover)
What is Marvel Unlimited?
Kelly confesses Carol doesn't "come as naturally" to her as other characters she writes on a regular basis, but she strove to "humanize" the powerful hero through things like a sense of humor and pride that drove the character's actions, but could also get her into trouble. "More than anything it was her deep sense of 'always get up' which ended up having great synergy with the film, but which [former CAPTAIN MARVEL writer] Kelly Sue DeConnick really pioneered with the character," Thompson says. "DeConnick has this incredible quote that I wish more than anything I'd written—that Captain America gets up because it's the right thing to do, and Carol Danvers gets up because &@#% you. I love that more than maybe any other quote I've heard about any comic book character ever. If you're not tapping into that punk rock fighter quality in Carol, you're lost."
across the 616
As spring turned to summer, Thompson shepherded two projects of personal importance to their conclusion bringing closure to both MR. AND MRS. X and WEST COAST AVENGERS. In the case of the former, the chance to script Rogue and Gambit's honeymoon and beyond proved a "dream come true" for the lifelong X-Men fan.
"I wish we'd been able to keep going, but 17 issues wholly devoted to Gambit and Rogue is more than I ever dreamed I'd get, so it's hard to be too sad about that," she says. "I mean, tell 16-year old Kelly—who used to buy extra issues of X-Men [comics] to cut up and frame into Rogue and Gambit collages—that she not only gets to write 17 issues of [those characters], but help to re-define them for a new generation of readers—her head would explode. It was amazing and I hope I might get another shot someday."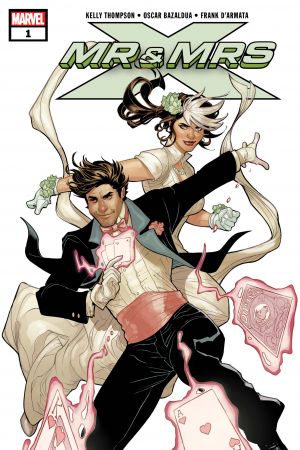 Mr. and Mrs. X (2018) #1
published

added to marvel unlimited

colorist (cover)

penciler (cover)

inker (cover)

colorist

writer

letterer

inker

penciler

editor
What is Marvel Unlimited?
On the topic of Kate Bishop and company, Kelly remembers WEST COAST AVENGERS as one of her favorites.
"Man, I loved [WEST COAST AVENGERS]," Thompson says. "I had so many plans! That first issue is still I think one of the best first issues I've ever done. Everything just came together beautifully. I thought I knew what it was on every level—I was really confident about direction and tone and character. I had so much to say about Gwenpool and also about Gwenpool and Quentin Quire together; I was really excited about where we were headed there and what it meant for those characters. I also really wanted more time to develop Kate and Johnny.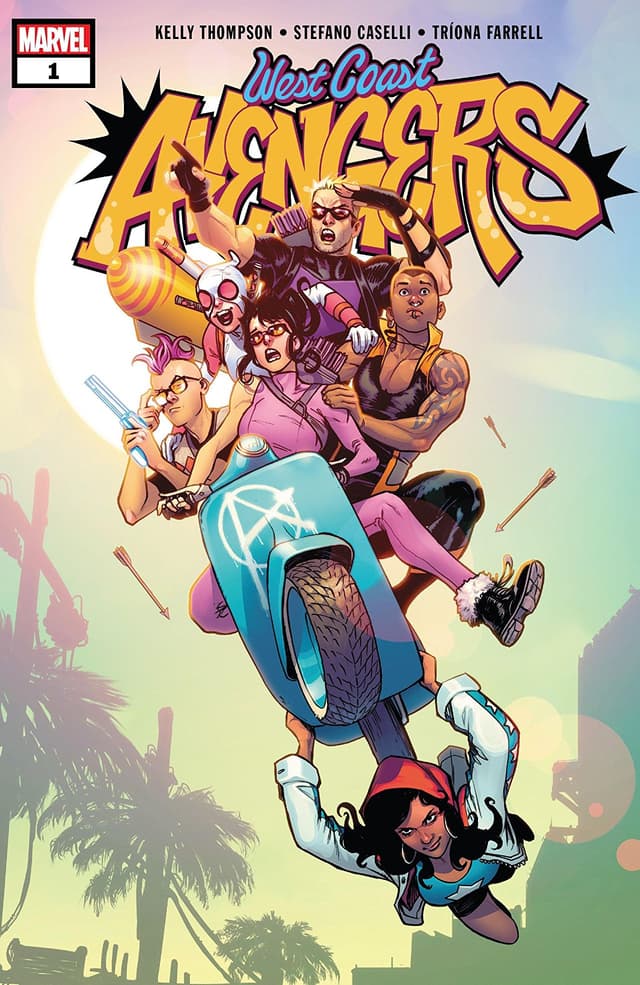 A Coronation
After a successful first half of the year for Thompson, the fall brought with it a somewhat surprising new challenge in the form of launching the latest ongoing series starring Deadpool. While Kelly had featured the Merc with a Mouth during her MR. AND MRS. X tenure, writing Wade Wilson month in and out would require fresh muscles being flexed.
"Delight immediately followed by sheer terror," is how Thompson describes her feelings about landing DEADPOOL. "Wade is a bucket list character for me for sure, but he's also way more difficult to write than people think. Because you can do so much with him it seems like he'd be easy to approach, but that's part of what makes him so tough. You've gotta [rein] that in a little bit. And if you don't want to be written off as just an inconsequential 'funny book' then you have to really think about what the character can say and what you want to say with him.
"Deadpool's strengths are his weaknesses. He's strong because you can do anything with him—he's weak because you can do anything with him—and he's been in roughly 4 billion books so nearly everything has been done with him."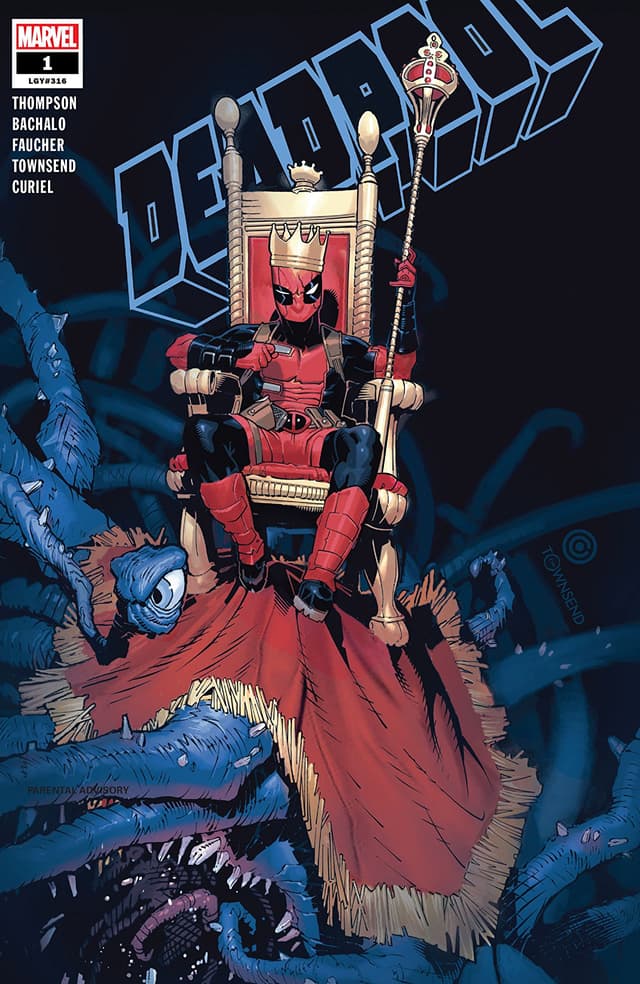 Undaunted, Kelly and creative cohort the legendary Chris Bachalo have carved out their own take on the crimson-clad comedian, anointing him "King of the Monsters" and running with the new privileges and responsibilities that role entails. The writer promises "we have a lot of ideas for how to play with that, so it's not going away anytime soon."
"We hope to highlight a lot of different aspects of his successes and failures," previews Thompson of what lies ahead for Deadpool. "The first arc ends with issue #4 and will bring the Kraven story to a close. Issue #5 is a standalone that's a sort of Deadpool vs giant Kaiju in Manhattan thing…but as with everything Deadpool, there are some twists in there. Issue #6 is a standalone that is much awaited: Deadpool finally confronts the X-Men and this 'Krakoa situation.' As expected—it will not go well!"
Team-Ups
Amidst her busy and ever-shifting year, Kelly had the opportunity to team-up with an all-star rosters of artists and other writers on the relay race called SPIDER-MAN: FULL CIRCLE, an exercise that prepped her to be a part of the crew on last week's pivotal INCOMING! one-shot.
"[FULL CIRCLE] was such an insane but fascinating experience," she sums up. "You just got handed the script up to your point in the story and had to run with it. I suspect each of us tried to screw the guy coming up behind us as much as possible—but all in fun. I know I was definitely cursing [Nick] Spencer's name—and I'm sure Al [Ewing] was cursing mine.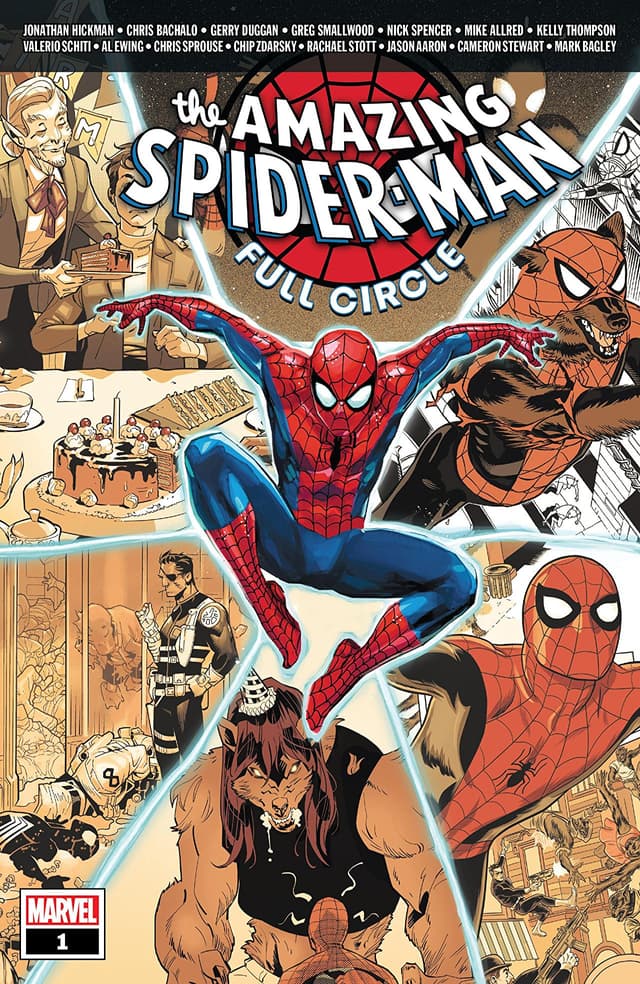 "INCOMING! was much more controlled. I had the Jessica Jones pages and the Captain Marvel pages, so just an eight-page section between them, but I was lucky because they bumped into one another, which made my job a bit easier. We were all working with a pretty tight outline—there was a lot you couldn't do in those pages for plotting reasons, but it made for an interesting challenge and I felt really honored to be included—and to get to add my voice for 'my characters.' I am in awe of how Al Ewing pulled it all together. The guy is a master storyteller and it's so nice to see him getting the attention he deserves these days."
As Kelly Thompson prepares to bid a tumultuous 2019 farewell, she looks ahead to the new year bringing an opportunity for a reunion with Carmen Carnero as they craft a final chapter in Carol Danvers' heroic career with CAPTAIN MARVEL: THE END.
"You know, I typically don't love flash forward stories and I was initially a little hesitant on taking the project for that reason, but I am so glad I did," she says of the assignment. "I ended up loving this book—I wish I could do a whole series set in that world with those characters. Carmen Carnero is just fantastic and this is probably my favorite work of hers to date. It's got some truly epic stuff in it, but most importantly it's incredible emotional. I was tearing up while doing the lettering pass on it!"
With her versatility, adaptiveness, and diligence, it's no wonder Kelly Thompson has established herself as an ace among Marvel's talent. As fans, we're the lucky recipients of her hard work as she continues to navigate the ever-exciting waters of writing comics.
Start 2020 off right with a collection of cavortin' Kelly comics! Read DEADPOOL #2 on January 8, CAPTAIN MARVEL #14 on January 22, and CAPTAIN MARVEL: THE END #1 on January 29!
The Hype Box
Can't-miss news and updates from across the Marvel Universe!