Comics
Published March 3, 2022
Bonding with Venom: The Symbiote's Recent History
Before starting the latest 'Venom' series on Marvel Unlimited, get caught up with Eddie Brock's greatest and most terrifying turns.
Have you tried Marvel Unlimited yet? It's your all-access pass to over 29,000 Marvel comics, available at your fingertips. Download our supercharged app on the App Store or Google Play today!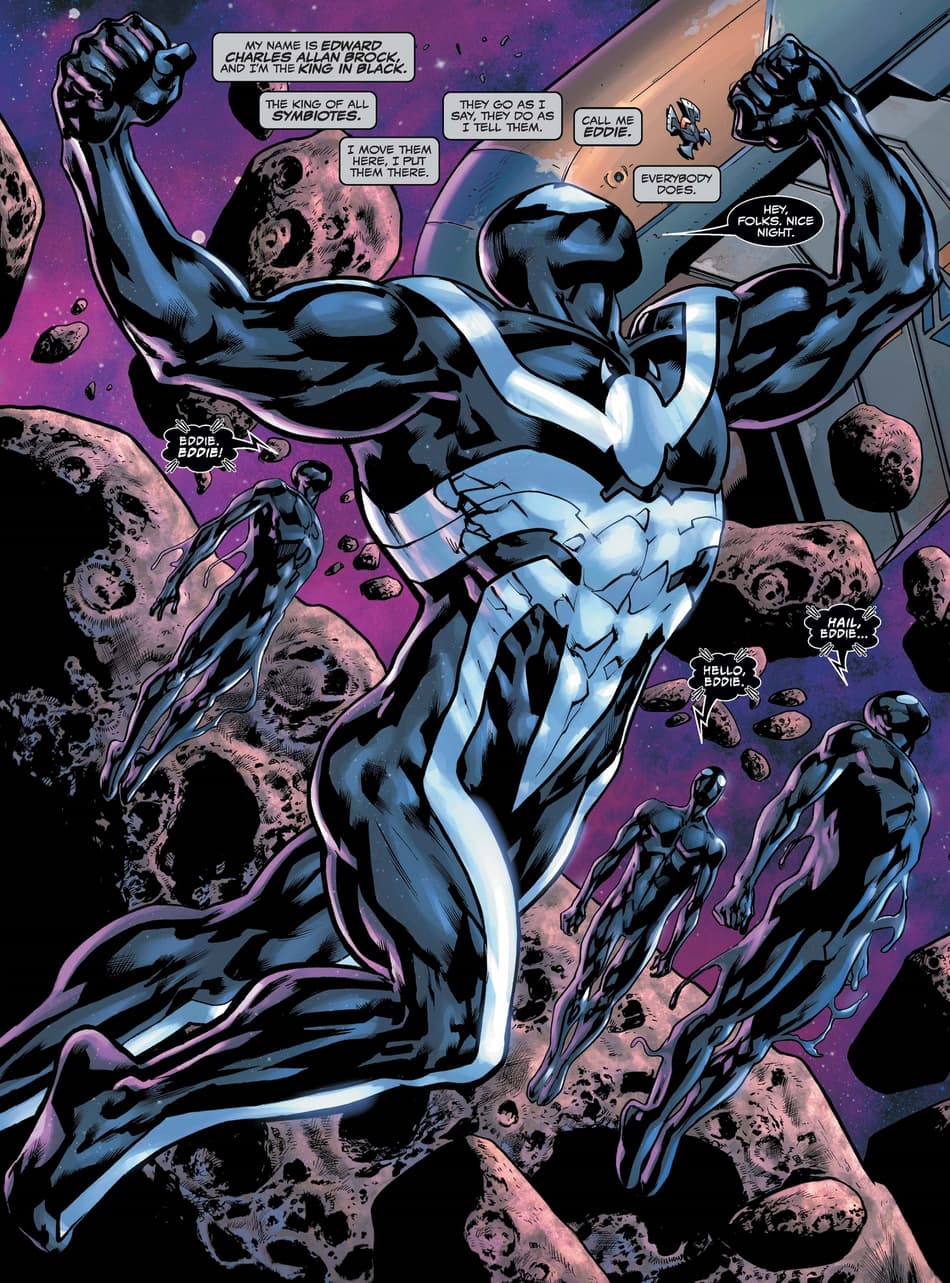 Over the years, the Venom symbiote has gone on his fair share of exploits. An alien creature who made its way to Earth after bonding with Peter Parker, AKA Spider-Man, the being soon bonded with its longtime companion, disgraced journalist Eddie Brock. The pair have broken up and reunited many times over the years and also met—and even spawned—a number of other symbiotes.
In the past several years, comic readers have seen the Venom symbiote join with other people before getting back in action with his old pal Eddie. With the latest VENOM series by Al Ewing, Ram V, and Bryan Hitch starting to unfold on Marvel Unlimited, it's a great time to run through the alien being's recent past!
With the launch of the 2016 VENOM series from Mike Costa and Gerardo Sandoval, readers met Lee Price, a criminal who became the symbiote's new host. Exhibiting more control over Venom than previous partners, Price mixed it up with crime boss Black Cat... that is until Eddie Brock showed back up as the leader of the FBI's Anti-Symbiotic Task Force, a role that featured heavily in CARNAGE (2015). After stopping Price, though, Brock killed a guard, re-bonded with Venom, and escaped into the night!
As the VENOM numbering switched over to legacy issue #150, Brock became the star of the book, but he was still dealing with the damage that Price had done to his symbiote. Needing help, he turned to his old friend Liz Allan, then head of Alchemax. He also became the protector of a group of dinosaur-people living under New York City after dethroning Stegron which put him in direct opposition to Kraven the Hunter and Shriek who were after big game.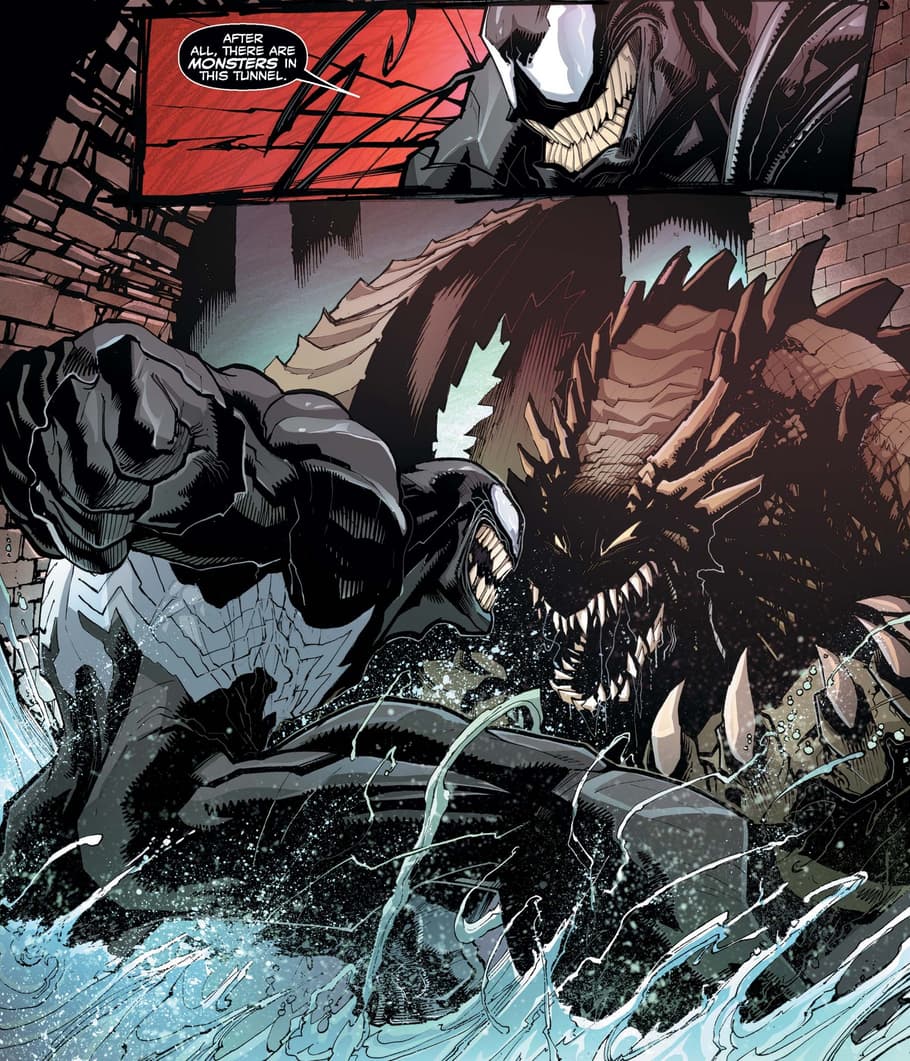 During the Venom Inc. crossover that spawned from AMAZING SPIDER-MAN, Brock was once more stripped of his other, this time by Flash Thompson, previously known as Agent Venom and then going by Anti-Venom. However, they wound up working together along with Spider-Man, Black Cat, and Andi Benton when Lee Price bonded with Benton's Mania symbiote to become Maniac! Making their way through that separation anxiety, Eddie and the symbiote realized that they'd been cured of some of their darker tendencies as well as mental and physical instabilities.
OUT OF THIS WORLD THREATS: THE VENOMVERSE SAGA
After terrestrial encounters with the Looter and Spider-Woman, Venom headed out to space with the time-displaced X-kids over in X-MEN: BLUE in a crossover written by Cullen Bunn. Together they fought the oncoming menace of the Poisons, alternate reality beings who had previously been seen in VENOMVERSE (which leads into the VENOMIZED limited series). After taking care of all that, Brock returned home only to discover that the symbiote was ready to spawn! That being eventually became "Sleeper" who starred in VENOM: FIRST HOST and appeared in the follow-up ongoing!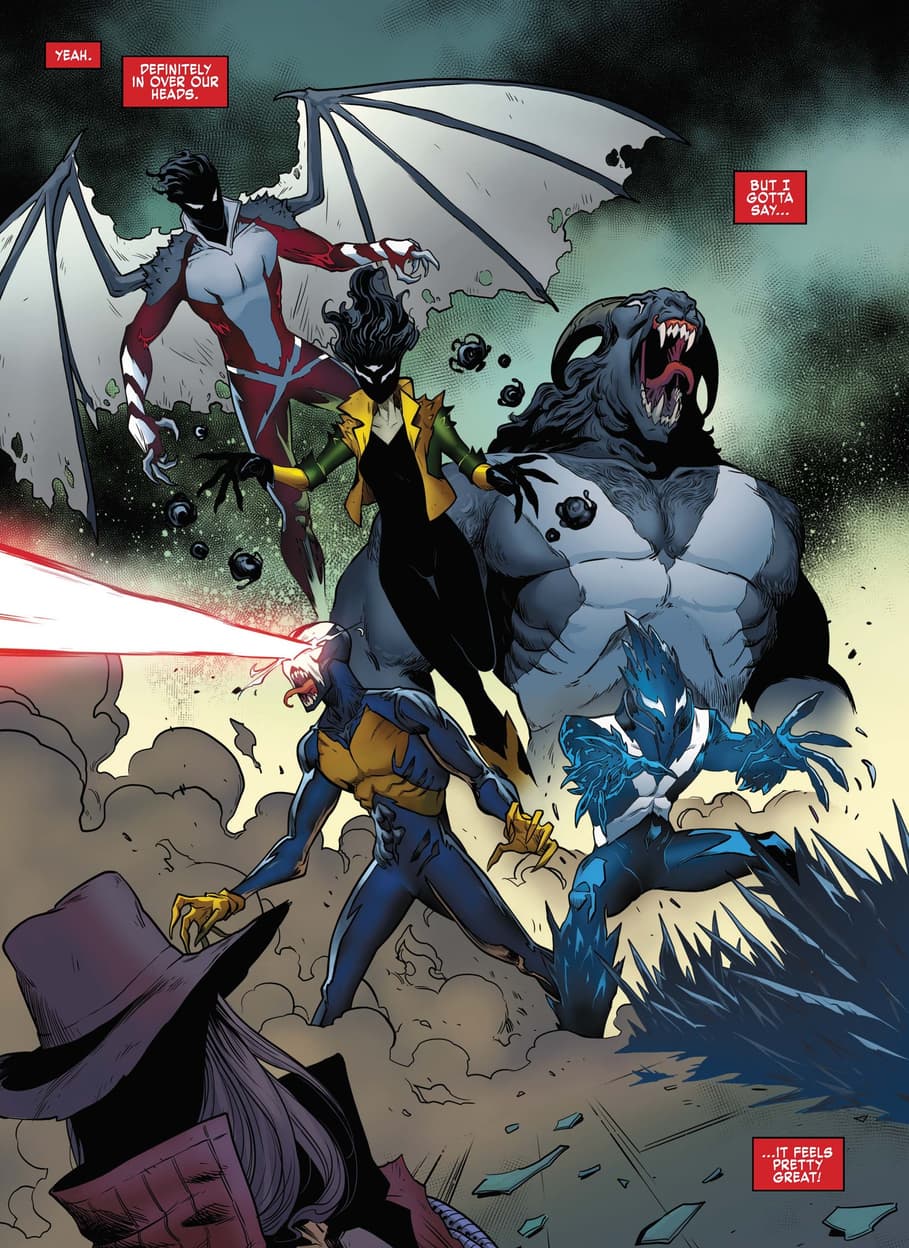 Later that year, creators Donny Cates and Ryan Stegman kicked off their own epic run with a newly launched VENOM series. It began with Eddie in rough shape, living in a rundown apartment and having trouble dealing with the symbiote. Both changed when he met Rex Strickland, a man with his own symbiote story going back to the Vietnam War. During this time, Eddie became aware of Knull, god of the symbiotes, and his Grendel dragon that threatened all of Earth. After getting a power upgrade by briefly connecting to Knull and also absorbing the rest of Rex's symbiote, Venom managed to stop the Lord of the Abyss' dragon creature, but Knull's plans were still in motion...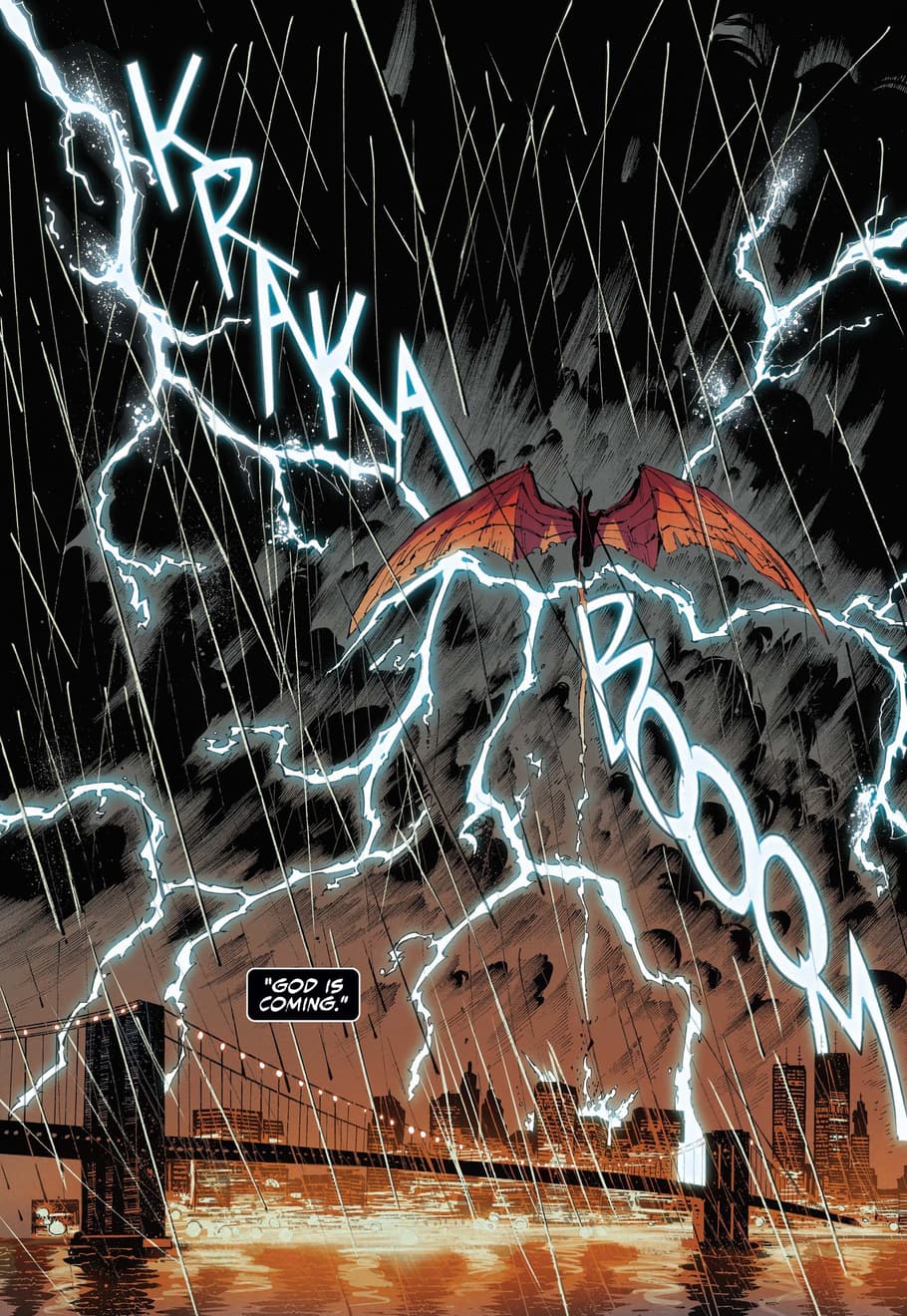 In the wake of his first encounter with Knull, Brock met the Maker, dealt with Flash Thompson's death, and discovered that he had a son named Dylan with his ex-wife Anne Weying! While that was certainly a surprise, Eddie also learned more about his own history. Along the way, he lost connection with the symbiote and the timing could not have been worse!
With his partner in super-powered exploits AWOL, Eddie found himself looking to alternate means of defending the innocent when Malekith's War of the Realms hit Midgard. In a trio of tie-ins penned by Cullen Bunn, Brock became a new kind of Venom after using a Dreamstone provided by a Dark Elf war-witch. With these new-but-familiar powers, he fought Frost Giants as well as a powered-up Jack O'Lantern and a few Fire Goblins before giving the artifact up. The symbiote itself was taken by Malekith and bonded to the Ebony Blade, but ultimately returned to Brock after the Dark Elf's defeat.
Eddie managed to get back together with two old friends (and at the right time too): the symbiote and Spider-Man! Around that same time, the maniacal Carnage had been resurrected by Knull's followers and unleashed onto the world. In addition to his usual murder and mayhem, Venom's ersatz son was also intent on getting the symbiote Codex that had been left behind any time a human had bonded with one of the shape-shifting aliens. Meaning: every single symbiote host (ever) was at risk. Between the ABSOLUTE CARNAGE event and its VENOM tie-ins, Eddie and Dylan both struggled with various symbiote threats, but ultimately prevailed in working with the Avengers to stop Carnage from killing more people. However, they unknowingly failed to stop the villain from freeing Knull, who would make his presence felt on Earth soon enough.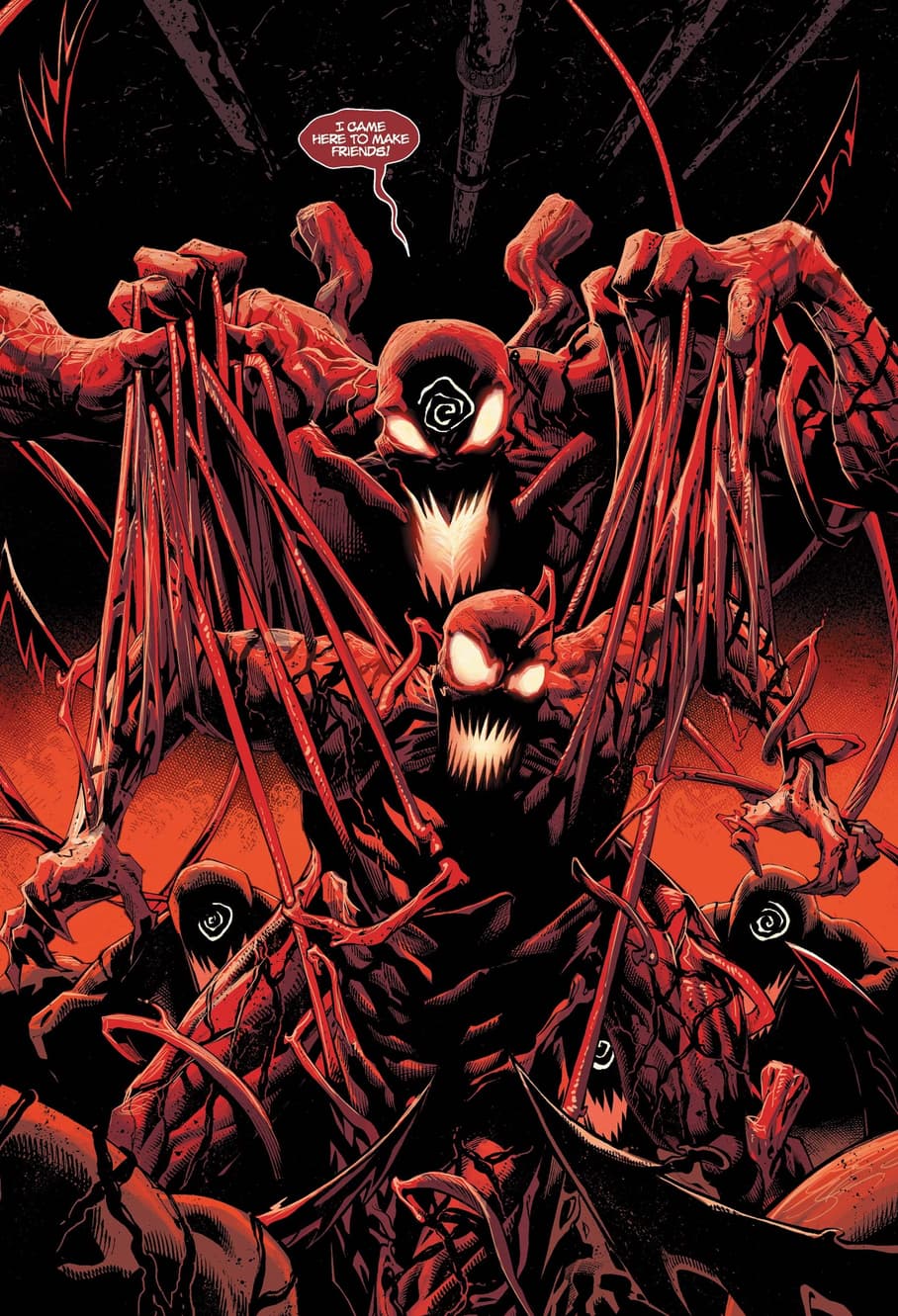 After debriefing the Avengers on Knull, Brock realized his work wasn't done and returned to Isla de Huesos. He traveled to the "Island of Bones" to destroy the remaining portion of the Carnage symbiote he obtained, but that symbiote managed to infect Venom. After a plane crash, Eddie found himself separated from both, so he armed himself with more standard weaponry to fight the evil force. He wound up doing exactly that with some help from Dylan, who was half a world away, plus a T-Rex symbiote!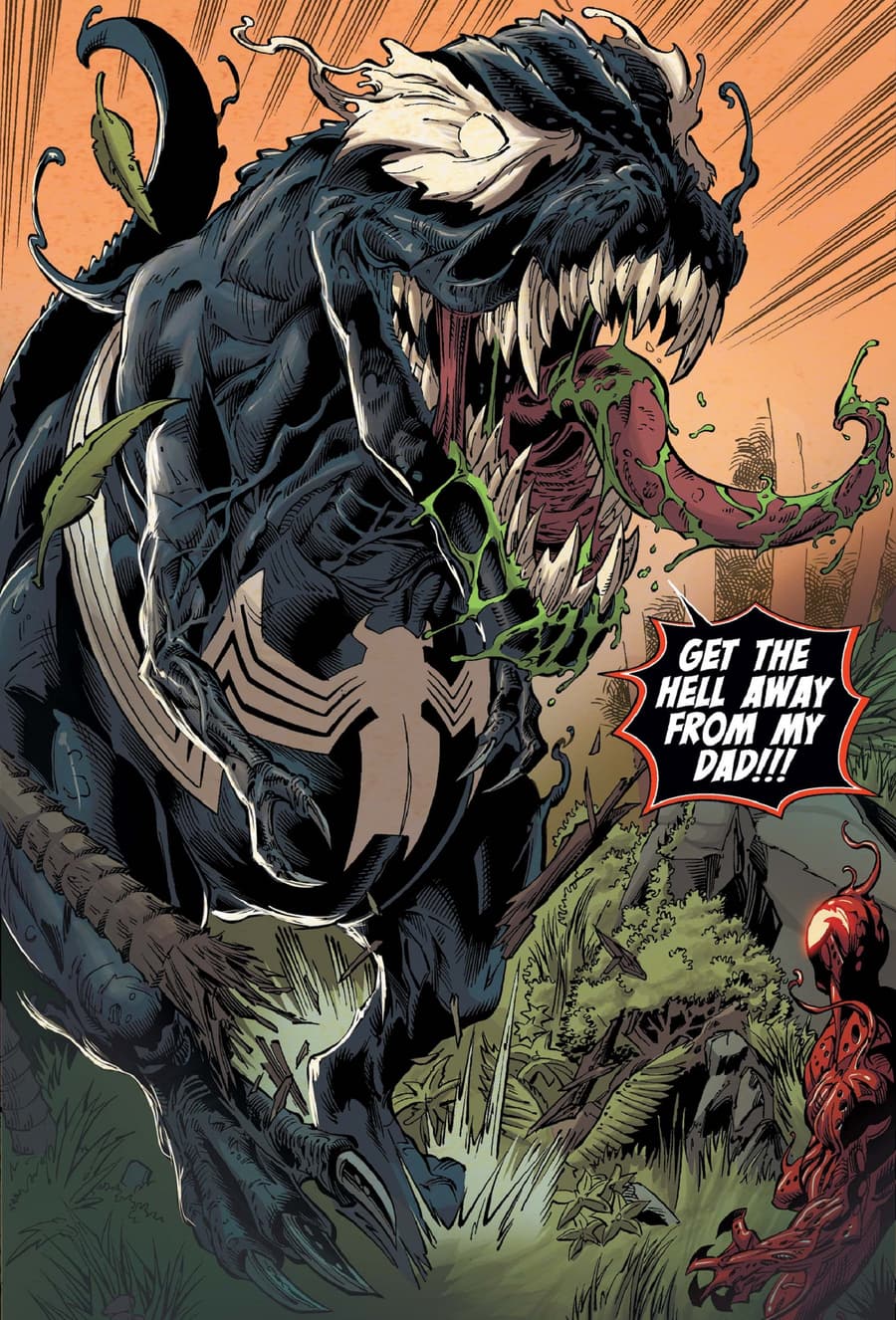 In an effort to figure out Dylan's power over the symbiotes, Brock took him to the Maker. But they were attacked by the Super Villain Virus, who damaged a nearby portal that sent Venom and his son to a potential future dominated by symbiotes known as "Earth-1051." After getting a look at what could happen to both of them if Knull wins, Eddie and Dylan helped Earth-1051 before returning to their own dimension after a year.
Donny Cates' two-and-a-half year run with Eddie Brock came to an end with the last arc of VENOM, which tied into KING IN BLACK, the series that saw Knull finally make his way to Earth, wrap it in an obsidian shell, and unleash an army of inky monsters. Knull also managed to separate Brock from his symbiote and nearly kill him. Thanks to some help from Dylan, his fellow heroes, the Enigma Force, Mjolnir, and the Silver Surfer's board, Venom embraced the light and defeated the Lord of Darkness. Though the Enigma Force left, Brock became the new god of symbiotes which gave him the ability to pass on the Venom identity—and bond—to his son Dylan.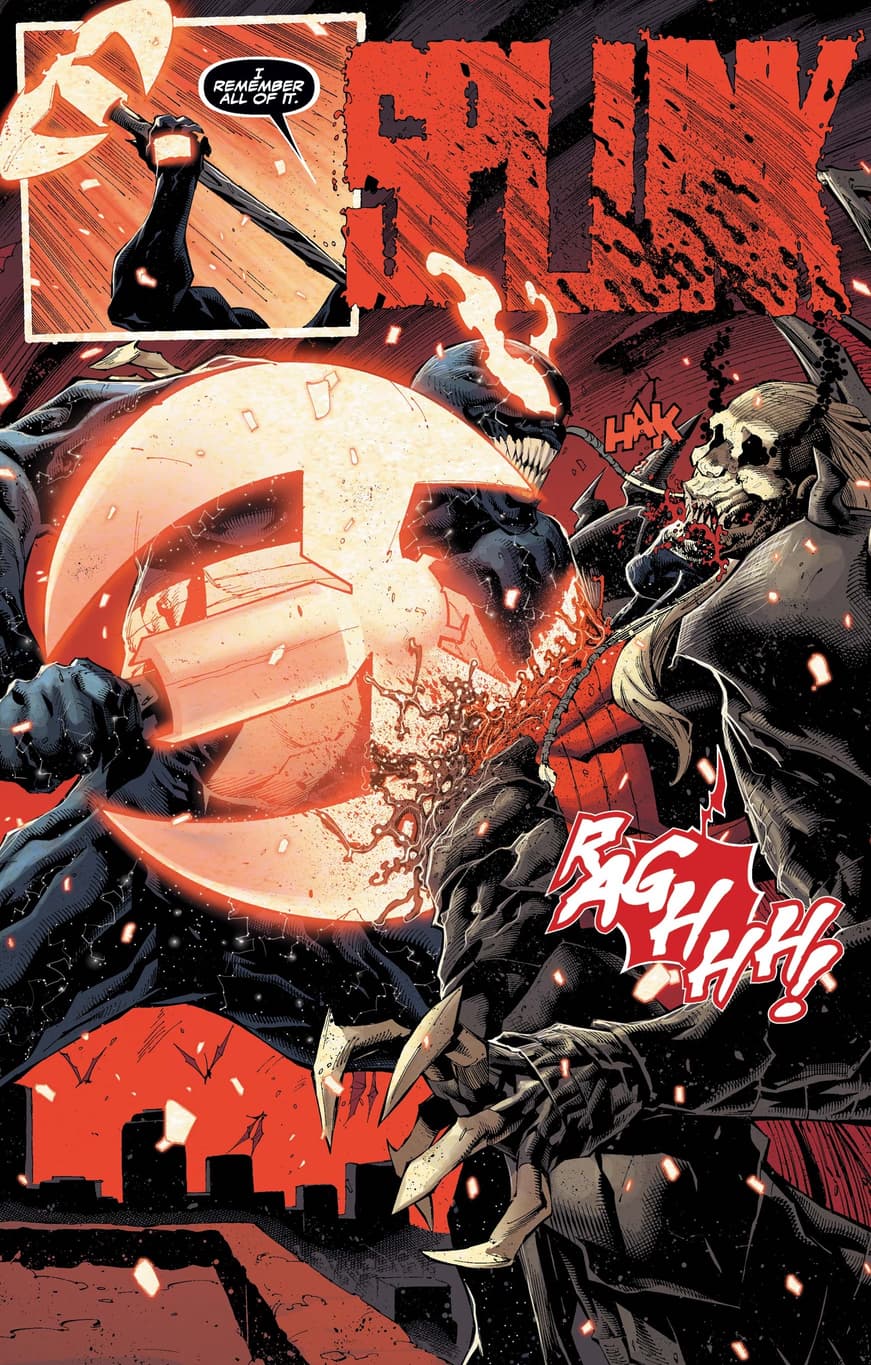 And that brings you right up to speed! Continue your reading with VENOM (2021) #1 now available on Marvel Unlimited. This series picks up where the previous one lets off, with Dylan dealing with his new foray into the world of super-heroics while Eddie discovers the intricacies of deification. Check back each month to find out how both journeys go!
Follow Marvel Unlimited on Twitter and Facebook to stay tuned in to weekly announcements, articles, and more, all at @MarvelUnlimited. Follow us today to join the conversation with thousands of fellow fans, and let us know what you're reading!
The Hype Box
Can't-miss news and updates from across the Marvel Universe!