Comics
Published November 24, 2020
Who Is Knull?
Ahead of 'King In Black,' grab the entire history of the God of Symbiotes on Marvel Unlimited.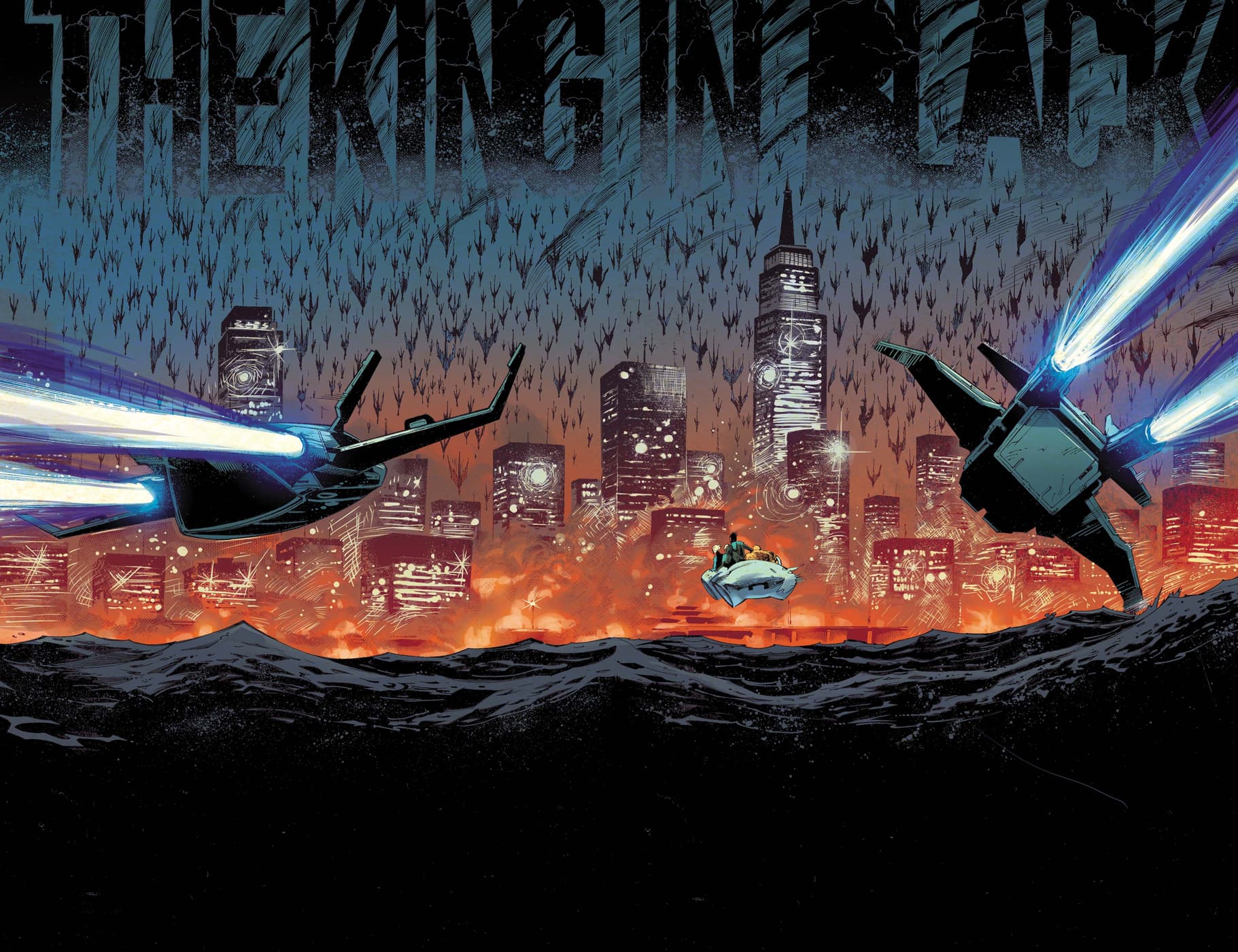 Before KING IN BLACK #1 lands in comic shops December 2, read the entire history of Knull, God of Symbiotes, on Marvel Unlimited. For $60 your first year*, gain instant access to the comics and storylines that will get you ready for the next definitive chapter in Cates and Stegman's groundbreaking Venom run. Just use code HOLIDAY60 at checkout! Or, start with this selection of free comics, great primer reading to get you acquainted with Knull and his ultimate quest.
Here are the key things to know about who and what the King In Black is.
He Is the Darkness
According to Knull himself, he predates the entire universe as we know it. As explained to a helpless Eddie Brock in VENOM (2018) #4, Knull was the darkness that enveloped everything in existence until the Celestials brought their "light of creation." In response to this intrusion, Knull took physical form and slew a Celestial, whose severed head later became the world of Knowhere.
Knull waged war on the cosmic gods with his living suits of symbiote armor, and he became a scourge of the newly formed universe. However, Knull's early battles created unexpected dangers even in defeat.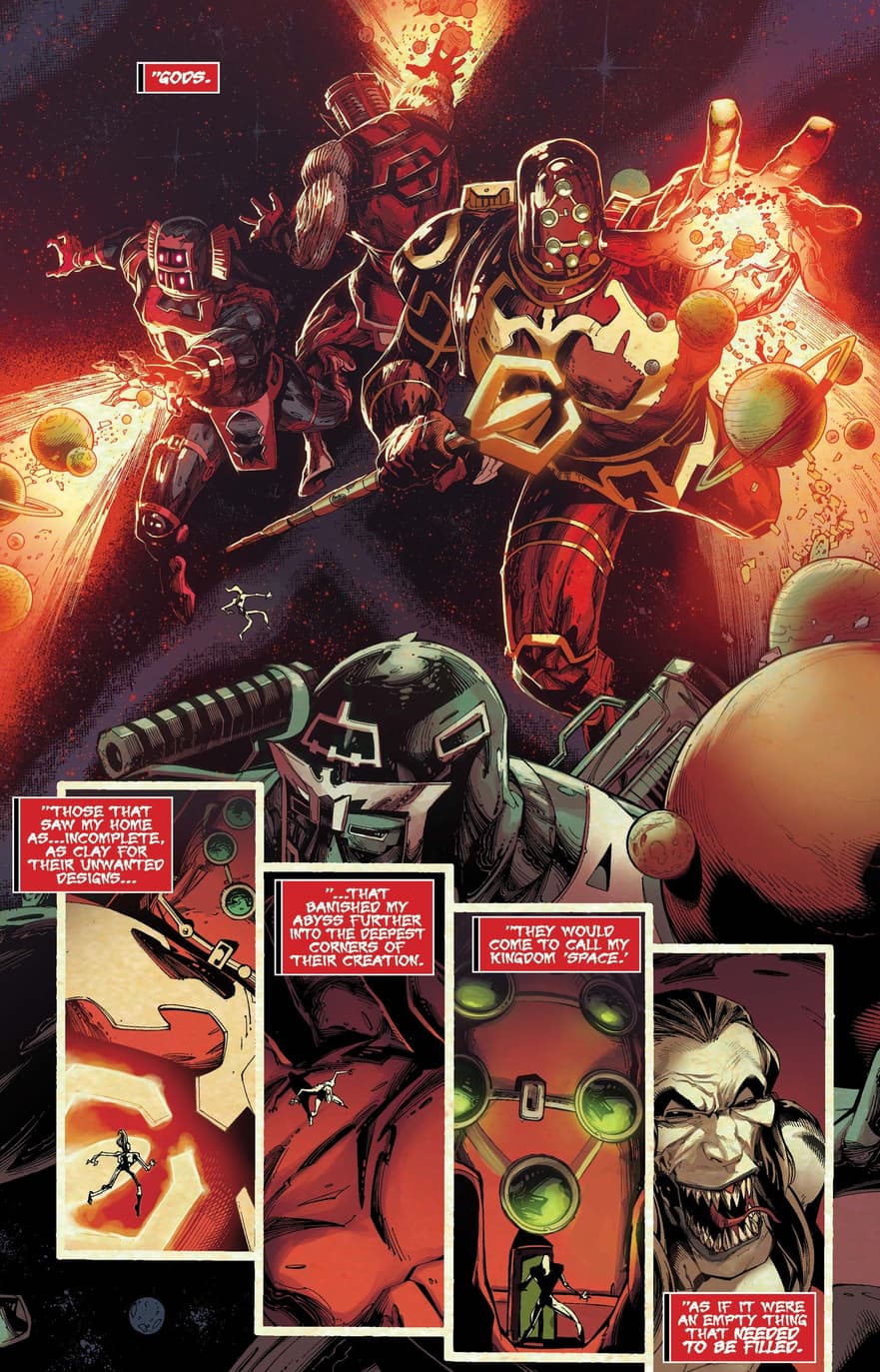 The God Butcher
Although his first full appearance was in VENOM #3, THOR: GOD OF THUNDER (2012) #6 featured the first glimpse of Knull, as he and a golden-armored god fell to a planet after seriously injuring each other. Knull's symbiote blade, All-Black, was joined with Gorr, a being whose faith in gods had been shattered by tragedy.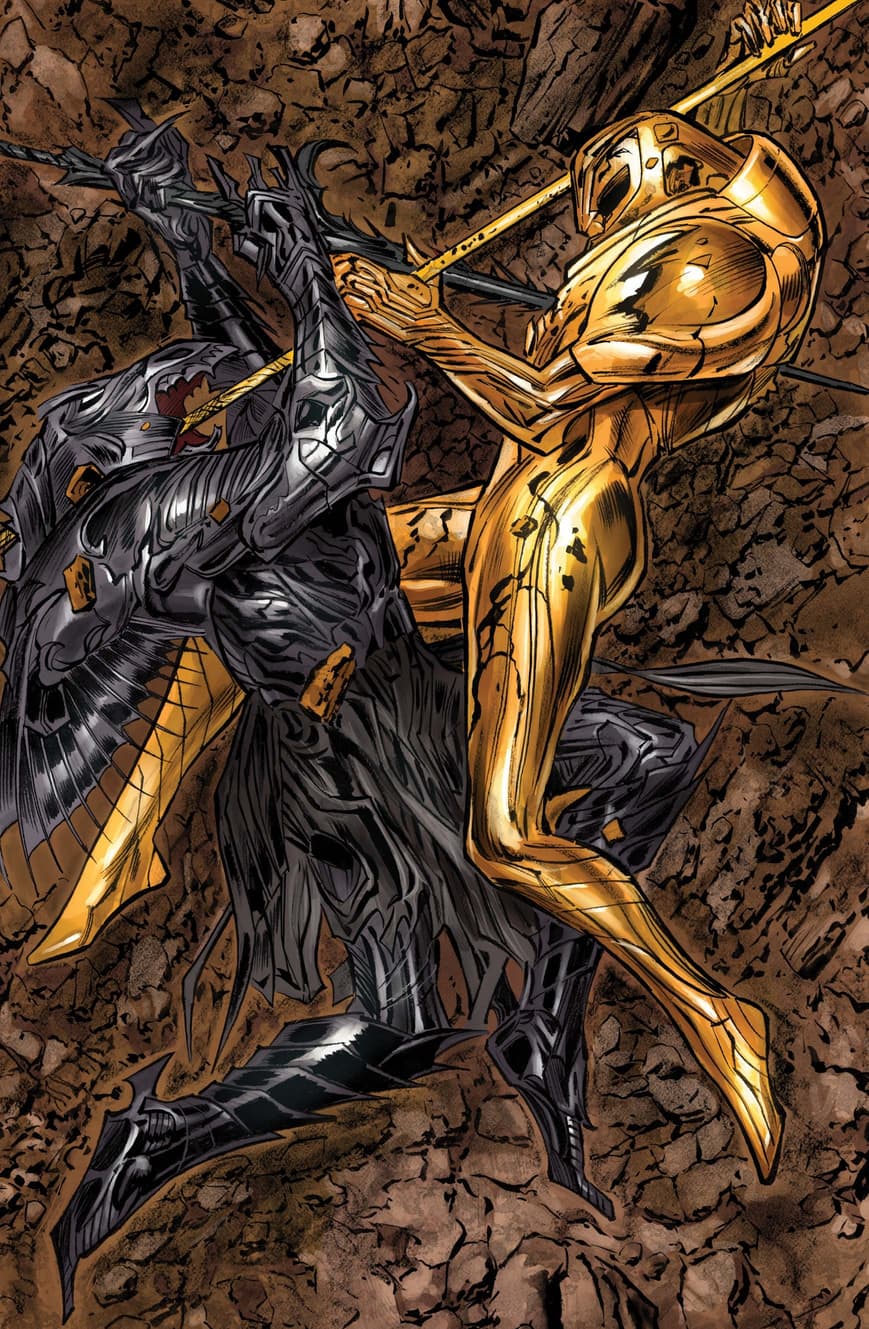 Newly empowered, Gorr became the "God Butcher," and he unwittingly carried on Knull's crusade against deities and immortals. Gorr was even the cause of Thor becoming "unworthy," which in turn paved the way for Jane Foster's emergence as the Mighty Thor.
[RELATED: Jason Aaron's Thor]
Blast From the Past
SILVER SURFER: BLACK (2019) #1-5 revealed that Norrin Radd, AKA the Silver Surfer, was retroactively the first Marvel hero to face Knull in battle. While trapped in the distant past, the Silver Surfer was briefly enslaved by Knull while forcibly bonded to a symbiote. Thanks to Ego the Living Planet, the Silver Surfer was able to break free and temporarily halt Knull's reign of terror. But that action forced the Silver Surfer to sacrifice his power cosmic.
Read this limited series in full, a cosmically trippy collaboration between Cates and Tradd Moore.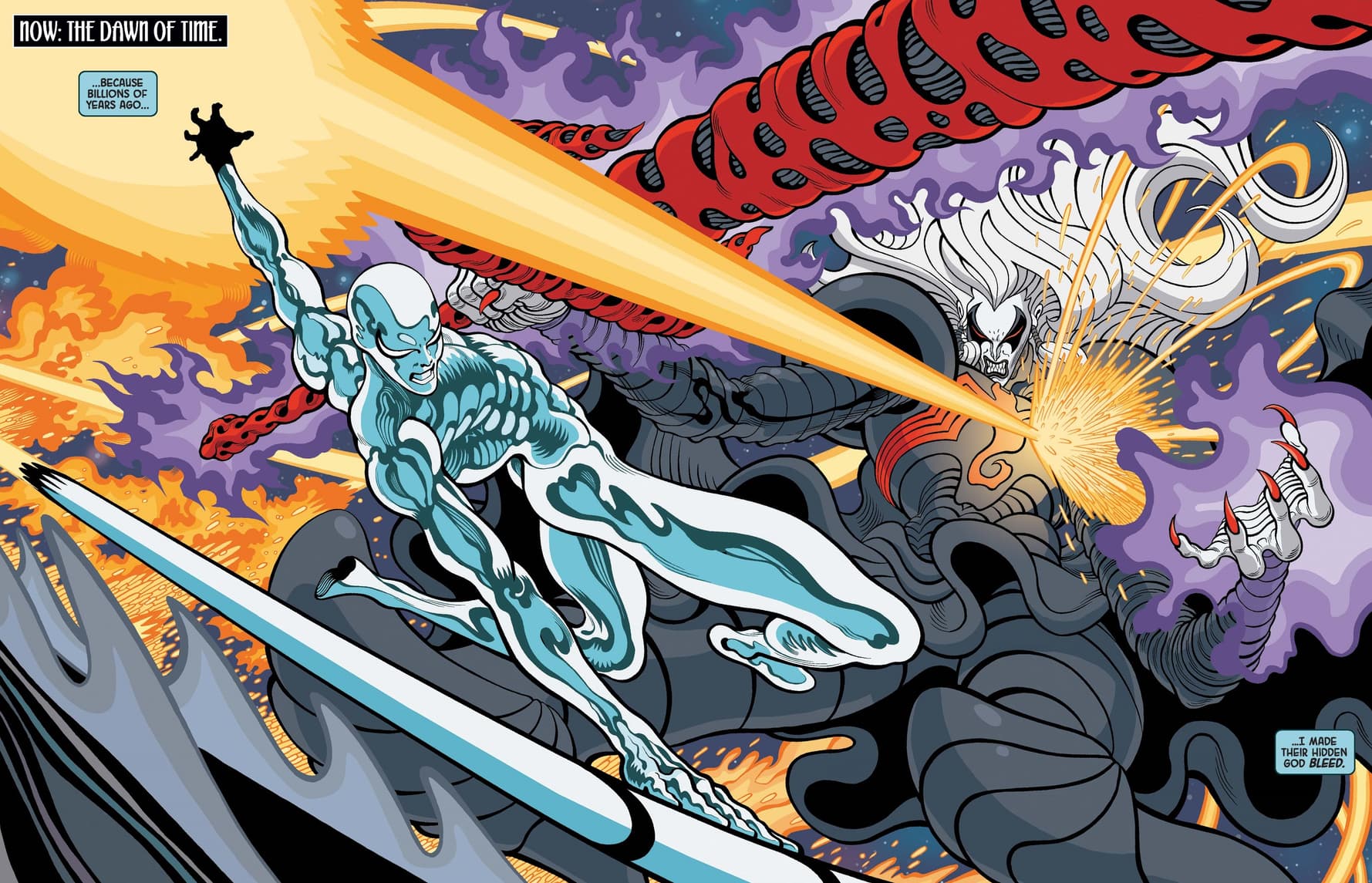 Shadow of War
In WEB OF VENOM: VE'NAM (2018) #1, Nick Fury and Wolverine unknowingly encountered early signs of Knull. The U.S. military attempted to recreate their Captain America success with Sym-Soldiers, which were created by bonding ordinary men with symbiotes. One of the men was Rex Strickland, paired with a Tyrannosaurus symbiote.
Unfortunately, Knull's influence over the Sym-Soldiers were so great that they even attacked their own forces in Vietnam. Rex was killed in the conflict, and the Tyrannosaurus symbiote felt guilt and remorse for its actions. It subsequently spent decades pretending to be Rex and living out his life.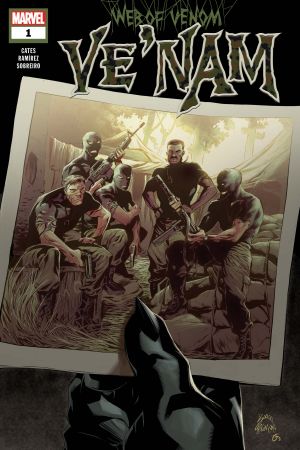 Web of Venom: Ve'nam (2018) #1
published

added to marvel unlimited

penciler (cover)

colorist (cover)

letterer

editor

writer

inker

penciler

colorist

inker (cover)
What is Marvel Unlimited?
There Is No Planet of the Symbiotes
Until he knew about Knull, Eddie Brock believed that Klyntar was the home world of the symbiotes. But the truth was far more terrifying. Klyntar is the symbiote word for "cage," and it was Knull's prison for eons when his creations turned against him, encasing him in a planet-wide structure built from their own bodies.
VENOM #1-6 made it clear that Knull was far from pacified, even while imprisoned. He used his control over the symbiotes to manifest on Earth. And, it took a grave sacrifice to slow down Knull's march toward revenge.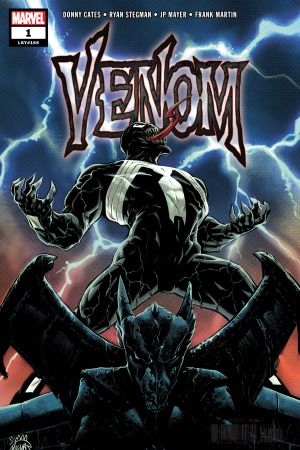 The Opposite Number
ANNIHILATION: CONQUEST war hero, Wraith, had been searching for the origins of his symbiote-like Exolon suit for years. In WEB OF VENOM: WRAITH #1, Wraith got the answers he wanted when he witnessed Knull's escape from Klyntar.
To Wraith's horror, Knull barely even remembered creating the Exolon before leaving the warrior for dead. But through the encounter, Wraith picked up a critical piece of information: Knull has an enemy. A God of Light to the God of the Abyss. But who is this "opposite number"?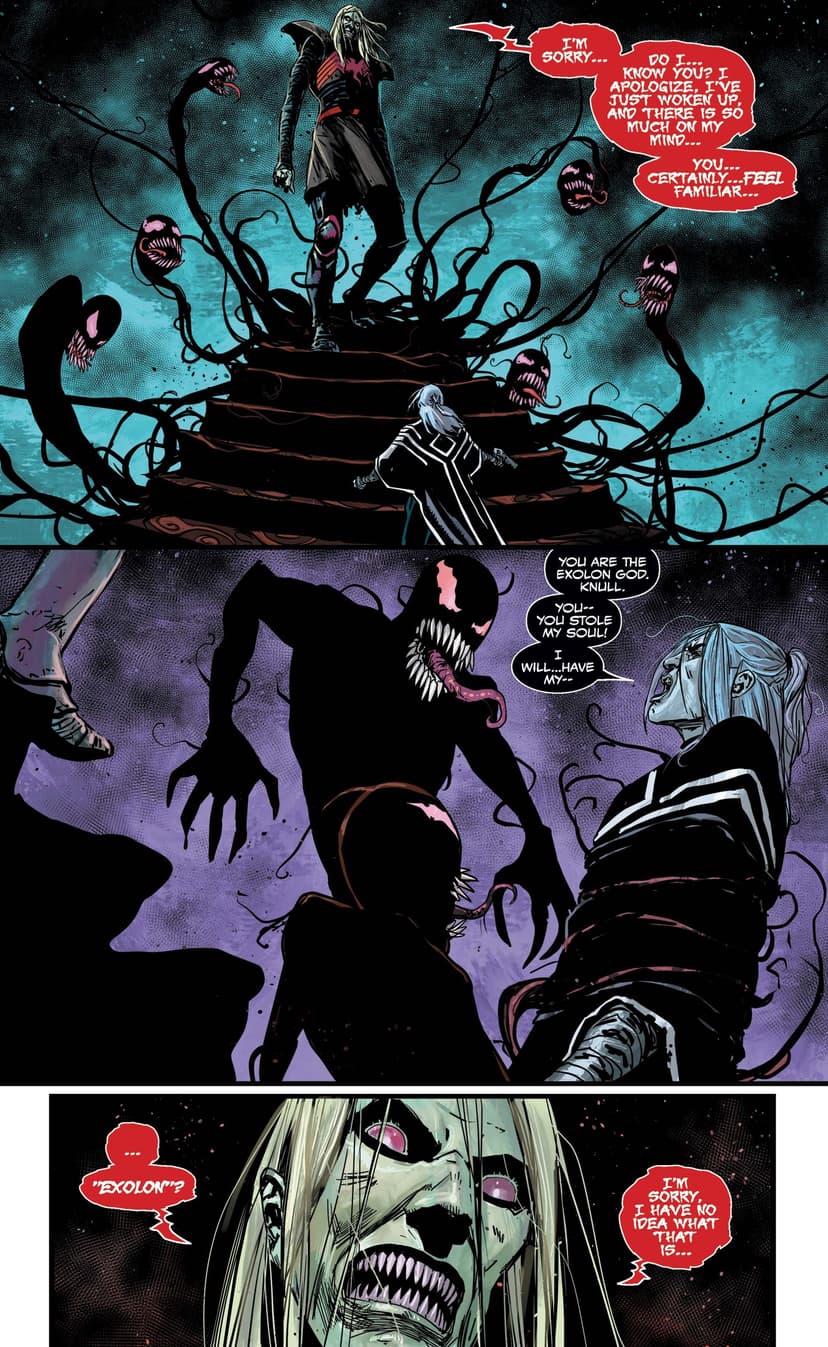 Big Mother
Some of Knull's symbiote followers have been on Earth a very long time. Case in point: Big Mother. Best known as Grendel's mother from the story of Beowulf, Big Mother re-emerged during the aftermath of ABSOLUTE CARNAGE. In SCREAM: CURSE OF CARNAGE #1-5, Big Mother tried to claim Scream as her surrogate daughter ahead of Knull's return. Regardless of the link between them, the Scream symbiote sided with her new host, Andi Benton, over Big Mother.
Although Big Mother appears to have been killed, she still warned her "daughter" that Knull was coming.
[RELATED: Who Is the Scream Symbiote?]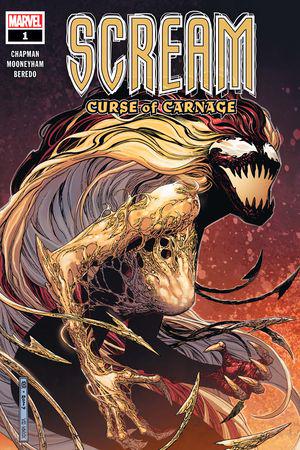 Scream: Curse of Carnage (2019) #1
published

added to marvel unlimited

inker (cover)

penciler (cover)

editor

letterer

writer

colorist (cover)

inker

penciler
What is Marvel Unlimited?
Wave of Destruction
WEB OF VENOM: EMPYRE'S END #1 reveals that Knull's path towards Earth has started to catch the attention of other alien powers. A ship filled with some of the mightiest Kree and Skrull warriors was easily overtaken by Knull's symbiotes. Neither plants nor ships are spared from Knull's ambitions. With the symbiotes firmly under his command again, Knull can enslave or destroy his victims at will.
Can Earth's heroes rise to meet this monumental threat to the universe? Find out in KING IN BLACK #1 hitting comic shops December 2!
[RELATED: Mark Knull's Long-Dreaded Arrival with King in Black Temporary Tattoos]
Follow Marvel Unlimited on Twitter and Facebook to stay tuned in to weekly announcements, articles, and more, all at @MarvelUnlimited. Follow us today to join the conversation with thousands of fellow fans, and let us know what you're reading!
*(plus tax where applicable) All prices in US dollars. Offer valid through 12/13/2020 11:59 PM ET on annual memberships only. First year billed upfront at a one-time payment of $60.00; subsequent years billed annually to the payment card on file at the then-current annual subscription fee (currently $69 per year) unless and until cancelled. Offer is open to new and former (now-cancelled) Marvel Unlimited members. Valid payment card required to redeem offer. Auto-renewal and others terms and conditions apply. See here for additional terms.
The Hype Box
Can't-miss news and updates from across the Marvel Universe!