Comics
Published March 2, 2020
Artist Valerio Schiti on Growing Up in Italy and Illustrating 'Empyre'
Get to know the 'Tony Stark: Iron Man' artist ahead of this summer's event series!
Take a guided tour of Marvel's mightiest creators with Marvel Tales! Ben Morse, currently a visiting lecturer at UNLV, previously spent a decade working within the House of Ideas. In each installment of this series, he utilizes that insider knowledge—plus his lifelong fandom—to connect with comics professionals as they spin stories about the Marvel Universe and its inhabitants!
The roots of EMPYRE—an epic Marvel event that sees the Avengers and Fantastic Four take on a long-simmering star-set standoff starting in April—extend across a galaxy or two and go back several years. For Valerio Schiti, who will be illustrating the central EMPYRE limited series written by Al Ewing and Dan Slott, his road also began far away and some time ago.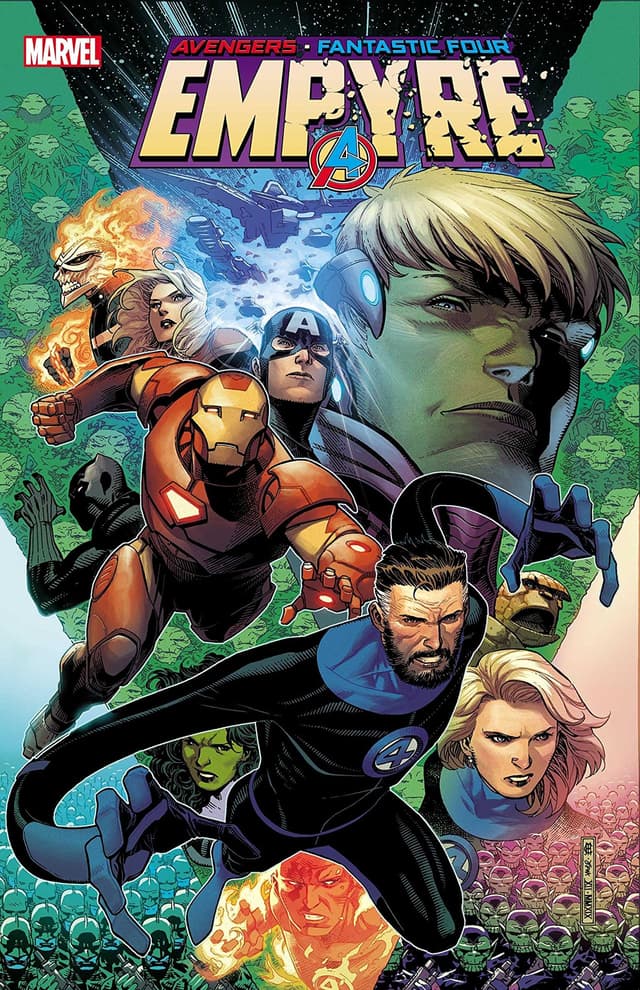 Schiti counts himself as a proud native of Rome, Italy, born and raised in one of the world's oldest centers of culture, where he came to appreciate art from a young age. "I always loved to draw since I was a little kid," he reflects, "As soon as I learned how to hold a pencil, I started drawing all day long." Early influences ranged from classic '80s cartoons to Italian comics featuring the likes of Mickey Mouse and others rendered by the likes of Dino Battaglia, Giorgio Cavazzano, Gianni De Luca, and Sergio Toppi. "At the time, I was more attracted by modern sci-fi stories," he notes, "but the pages of those amazing artists left an indelible mark on my imagination."
In a coincidence of cosmic proportions, Valerio gained entry to the Marvel Universe around age 12 via FANTASTIC FOUR ANNUAL (1963) #18 by Mark Gruenwald and John Byrne, the very story that laid the groundwork for EMPYRE over 35 years ago. Twelve-year-old Schiti met Bel-Dan and Raksor, the Kree and Skrull warriors most recently seen in the pages of INCOMING, courtesy of his mother during a period that found him homebound and ill. "It was love at first sight," he exclaims. "I finally found some great, modern action/sci-fi stories drawn by amazing artists. It was like a dream come true. I don't know if it is serendipity, but it's something definitely very close!"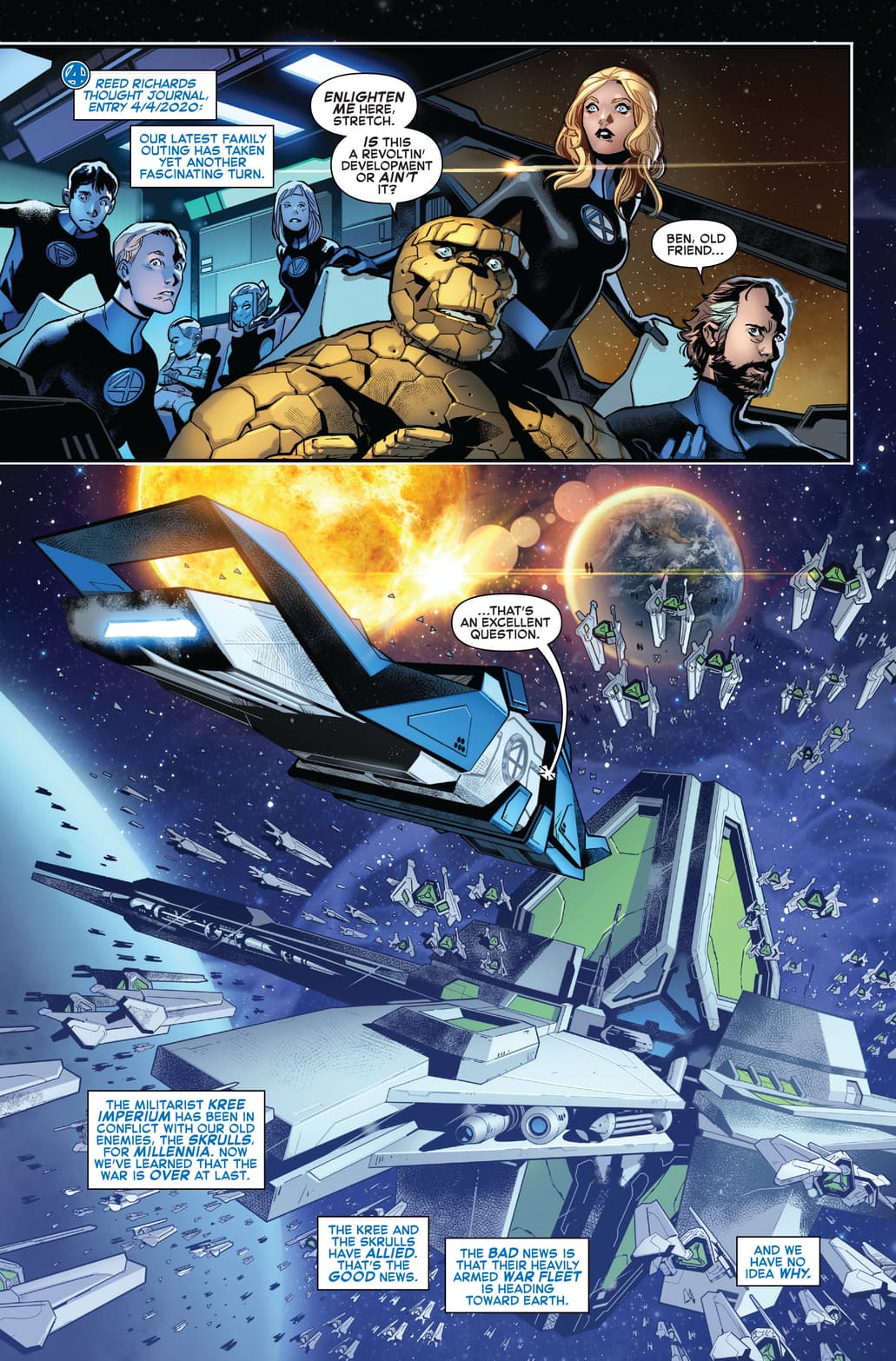 With his passion now percolating, the young Italian began to dream of a career in comics, even penning essays in school proclaiming his intent to draw Super Heroes or, failing that, host a TV show. Schiti put his aspirations aside momentarily and pursued architecture professionally, but the desire never extinguished, and even while working professionally in design, he also attended class at the International School of Comics in Rome, studying under the likes of David Messina and Sara Pichelli. Schiti "learned a lot" from these mentors, and, he says, "They also showed me that a career in [the] USA was a real thing."
Enter current Marvel Editor-in-Chief CB Cebulski, "At the time, CB used to travel around the world looking for new [artists] for Marvel," explains Schiti. "I was still very rough when I met him, I was not ready at all, but somehow he saw something in my pages—he encouraged me [on] many occasions and offered me the opportunity to keep in touch with Marvel editors, great people like George Beliard, that sent me sample pages, answered my questions, and gave me a lot of professional advice. I really owe CB a lot."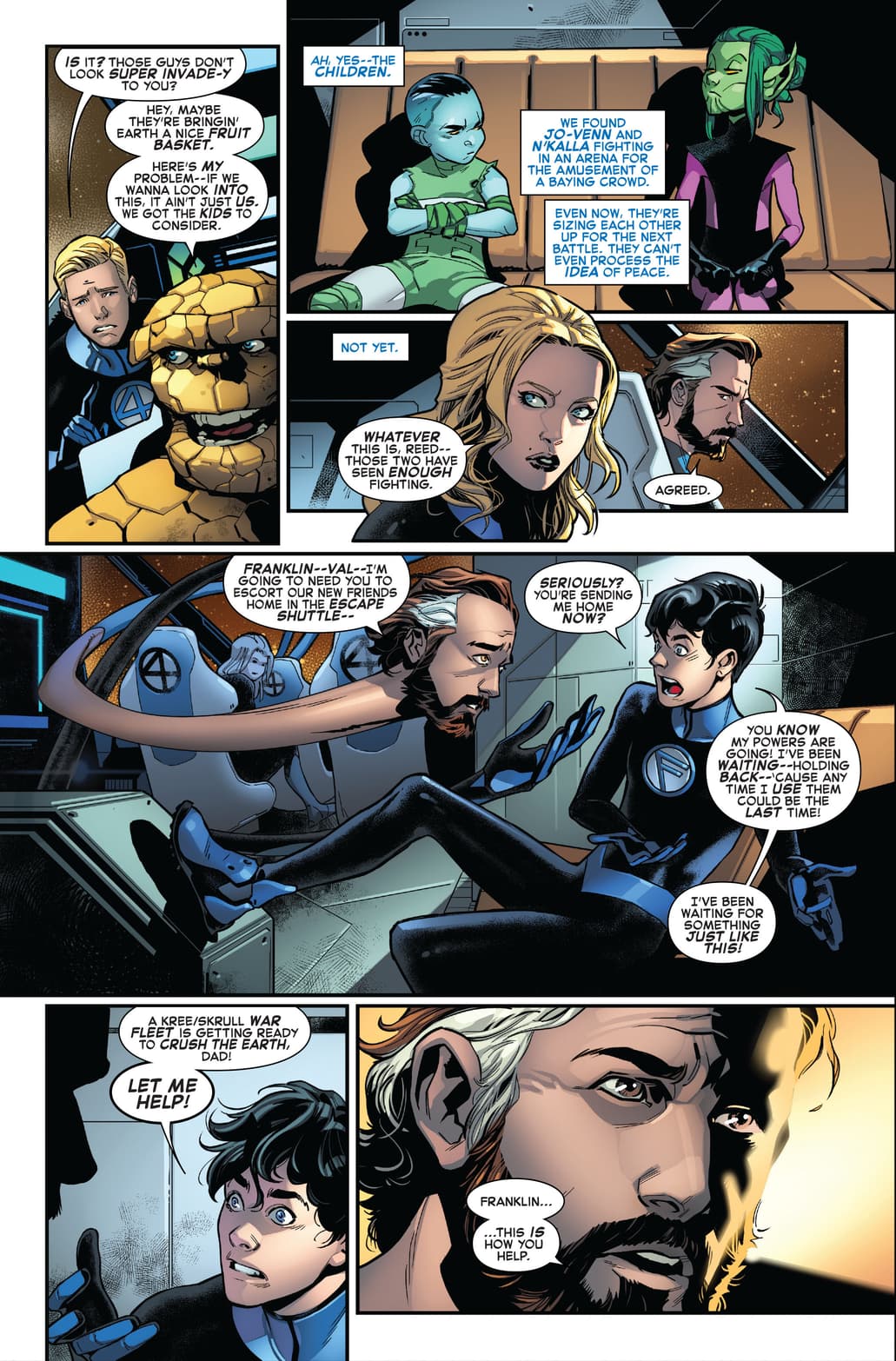 Valerio jumped onto JOURNEY INTO MYSTERY with writer Kathryn Immonen in 2012, a chance to spotlight the Lady Sif and show off his artistic chops with outsized Asgardian adventure. From there, the rising star hung out with Earth's Mightiest Heroes, illustrating Ewing's MIGHTY AVENGERS (2013) as well as joining Jonathan Hickman for several issues of NEW AVENGERS (2013). However, Schiti's biggest break to date at the time came in 2015 when he enlisted in Brian Michael Bendis' latest iteration of GUARDIANS OF THE GALAXY (2013) for an extended run. This bridged into helping Slott to launch TONY STARK: IRON MAN in 2018, and now the opportunity to open up on EMPYRE.
"Since I joined Marvel, I almost never had a break, always working on something new, so I am always so busy that my pages are the only place where I can try new tricks," the artist states. "I love to make characters show their feelings with poses and facial expressions. If you see my first works, my pages were very simple, I never 'broke' the panels, there was no space for huge, funny characters. Later on, things changed, I forced myself to do something more, something new, trying new layouts and using a free grid.
"It is a journey, a long process. As every artist will tell you, there's not a moment when you say, 'Okay, now I got it.' I'm still trying to improve my storytelling and my style, to keep my layouts clear and funny, always looking for new ideas."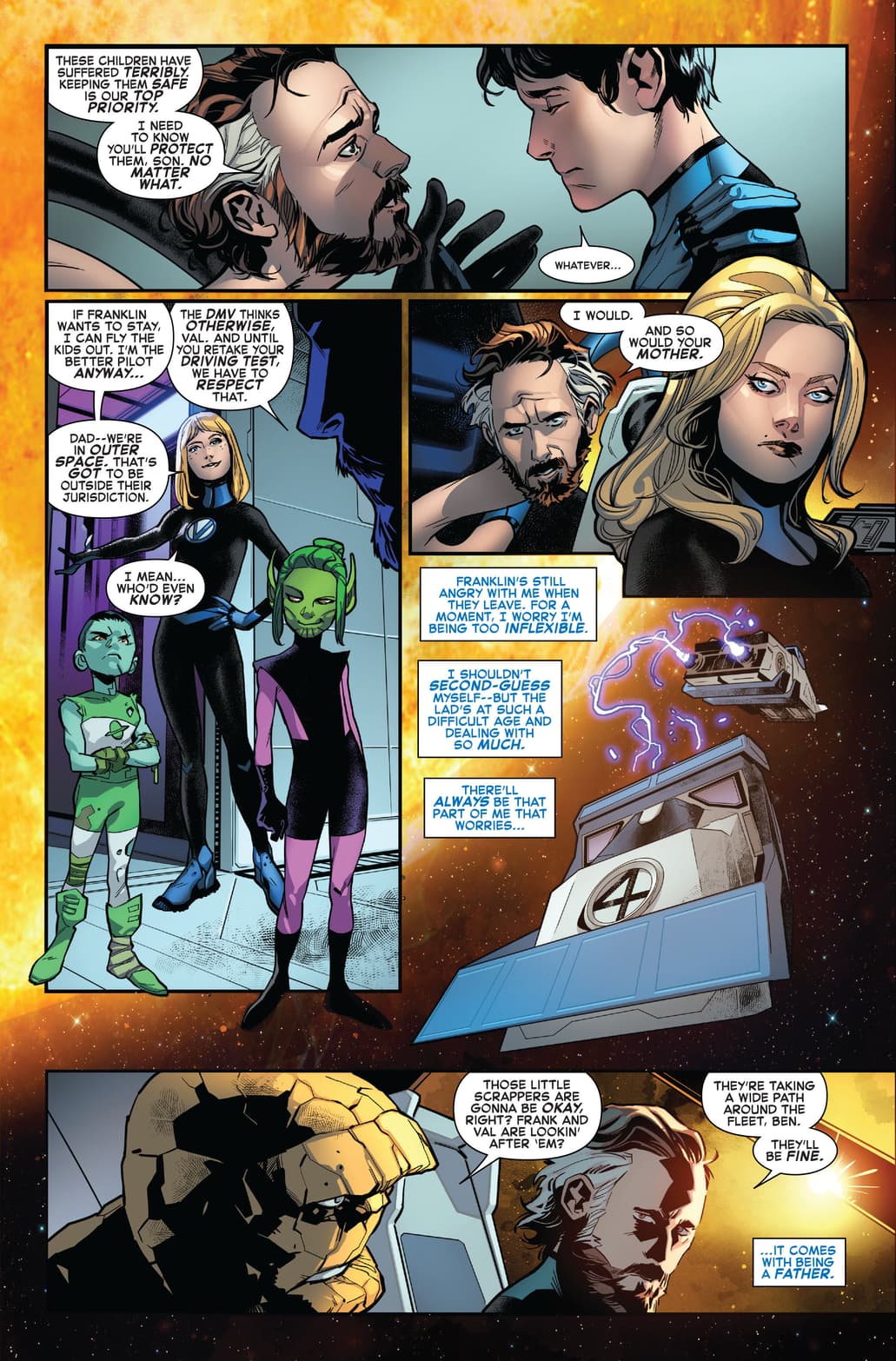 Schiti credits collaborators like Immonen, Bendis, and Slott for helping him grow as a creator. He feels like he reached a new level of world-building during his recent stint on IRON MAN and hopes to extend that into EMPYRE and beyond.
"Tom Brevoort asked me to take part in [EMPYRE] when I was still working on IRON MAN," he reveals. "I was very torn about it, because we had great plans for Tony Stark in 2020, as readers now finally know, and I wanted to be there to draw those stories. In the end, I decided to work on EMPYRE because it was too exciting to be involved in such an important project, a huge opportunity for me but also a great challenge. I was also 'tempted' by the characters involved [since] I have a crush on the Fantastic Four."
Indeed, Valerio has longed to work on Marvel's First Family, considering how formative they were to his fandom. Additionally, while he got to do 10 pages in AMAZING SPIDER-MAN: FULL CIRCLE, he longs for more time with the Wall-Crawler, relishing the "jumps and those weird poses."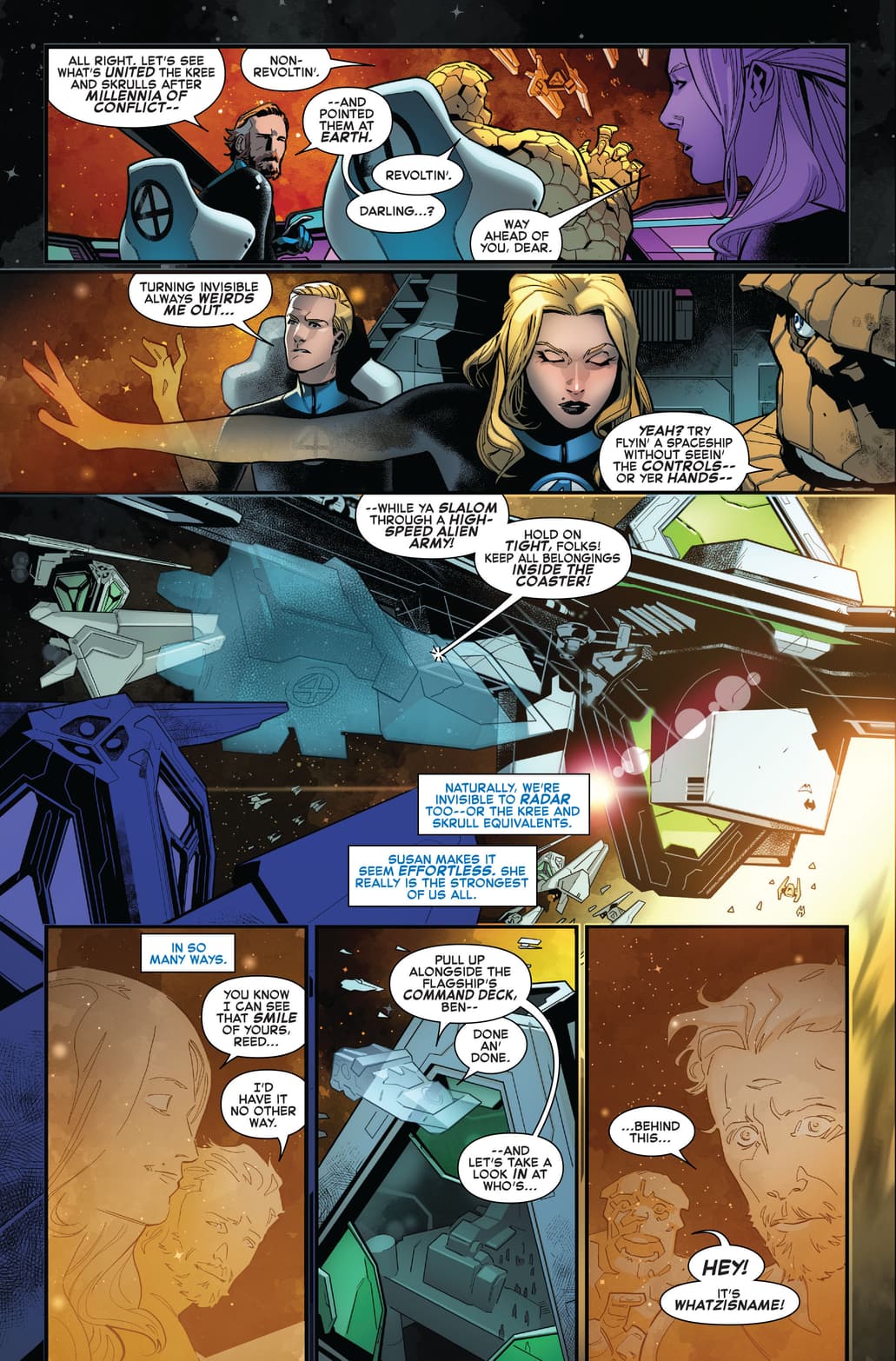 For now though, EMPYRE does present the greatest stage for Schiti to date, something he finds both exciting and daunting given the expectations from readers. Fortunately, he has support: "When I feel insecure, I can trust in my wife's help, 'my pickiest editor' as I like to call her. She's very into comics, so she can check my pages, frankly pointing out what does and what doesn't work.
"I also have a very small group of close friends and colleagues [including] Simone Di Meo, Paolo Villanelli, and David Messina. Our group chat is a safe space to ask for help and have fun together. To be a comic book artist [can] be very lonely work; I strongly recommend finding some good friends in the business to rely on."
The artist numbers Ewing and Slott among those friends and praises their knack for action and great story. "Every time I read a new script I am torn between the professional comic book artist, excited to draw those cool ideas, and the fan in me, who would have wanted to read them." He also credits editors Brevoort, Alanna Smith, and Shannon Ballesteros for shepherding a story set partly in the past as well as impacting the present.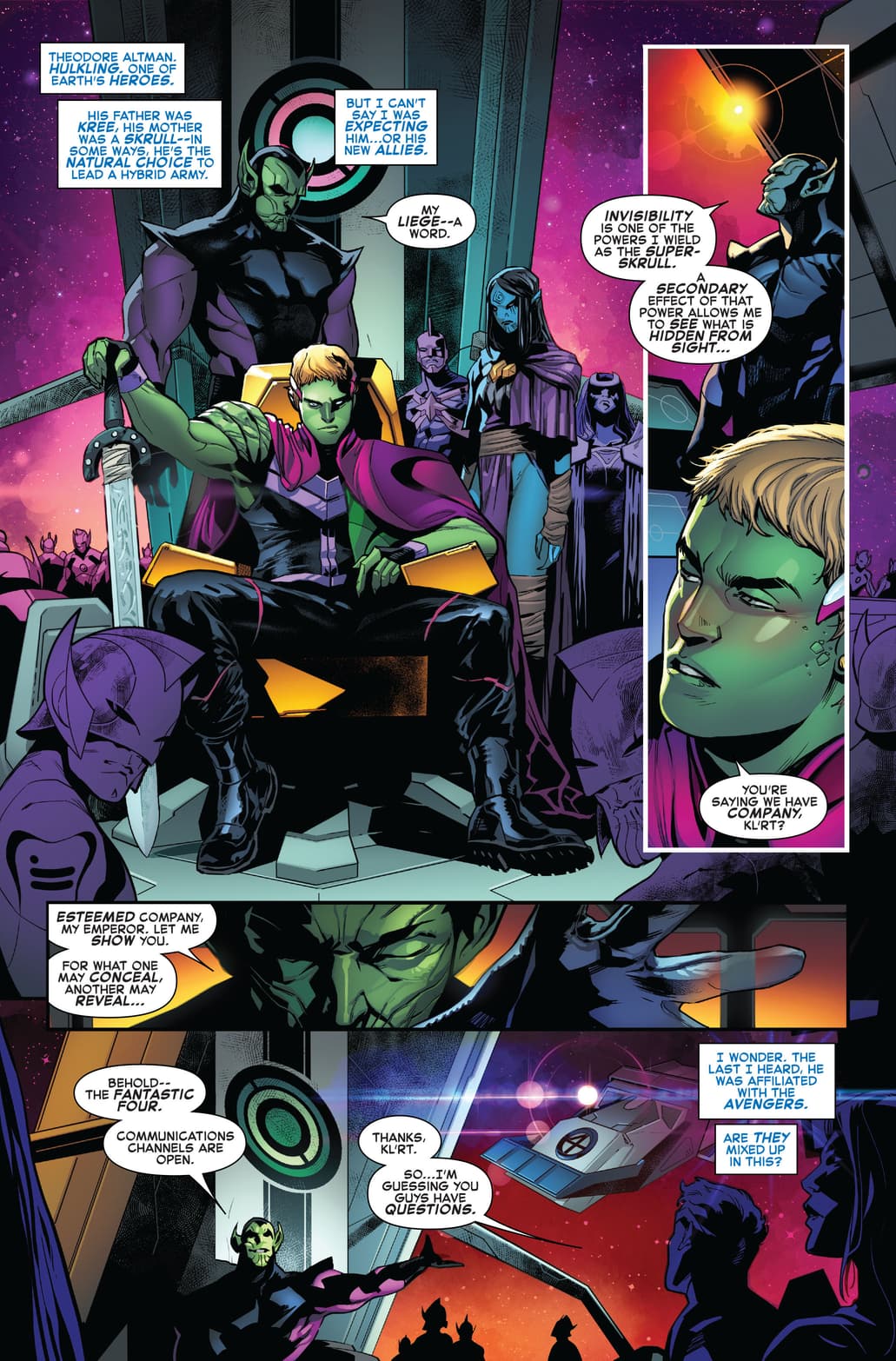 Rounding out the creative team, colorist Marte Gracia has long been on Valerio's wish list of professionals to pair with, so partnering on EMPYRE has been a dream come true. "You can see how he made my work shine, perfectly understanding the mood and the focus of the scenes," Schiti gushes. "I just can't believe how perfect his colors are. He's impressive."
His co-conspirators aside, the now-seasoned pro promises EMPYRE will be filled with "a more complex style, mostly in my inking style, to make the anatomy and landscapes more detailed." He's also excited about introducing elements like spaceships, uniforms, flags, and armies that will feel fresh as well as designing new characters and revamping existing ones.
"There are a lot of exciting things in EMPYRE," Schiti concludes. "This is a surprising story, very different from the events that you have read before. I can safely say [in the first issue alone] there will be a big surprise, a cool transformation, someone will use his powers in an unexpected way. And there's a small reference to Jurassic Park—let's see if someone will find that!"
Pre-order EMPYRE #1 at your local comic shop today, then pick it up on April 15!
The Hype Box
Can't-miss news and updates from across the Marvel Universe!