Comics
Published March 15, 2021
The X-Men Take to the Stars in 'S.W.O.R.D.' #1
Enter the Reign of X! Read our top 5 takeaways from this debut issue, new on Marvel Unlimited.
Have you tried Marvel Unlimited yet? It's your all-access pass to over 28,000 Marvel comics, available at your fingertips. Sign up now to get 50% off your first month.
After the Dawn Comes the Reign.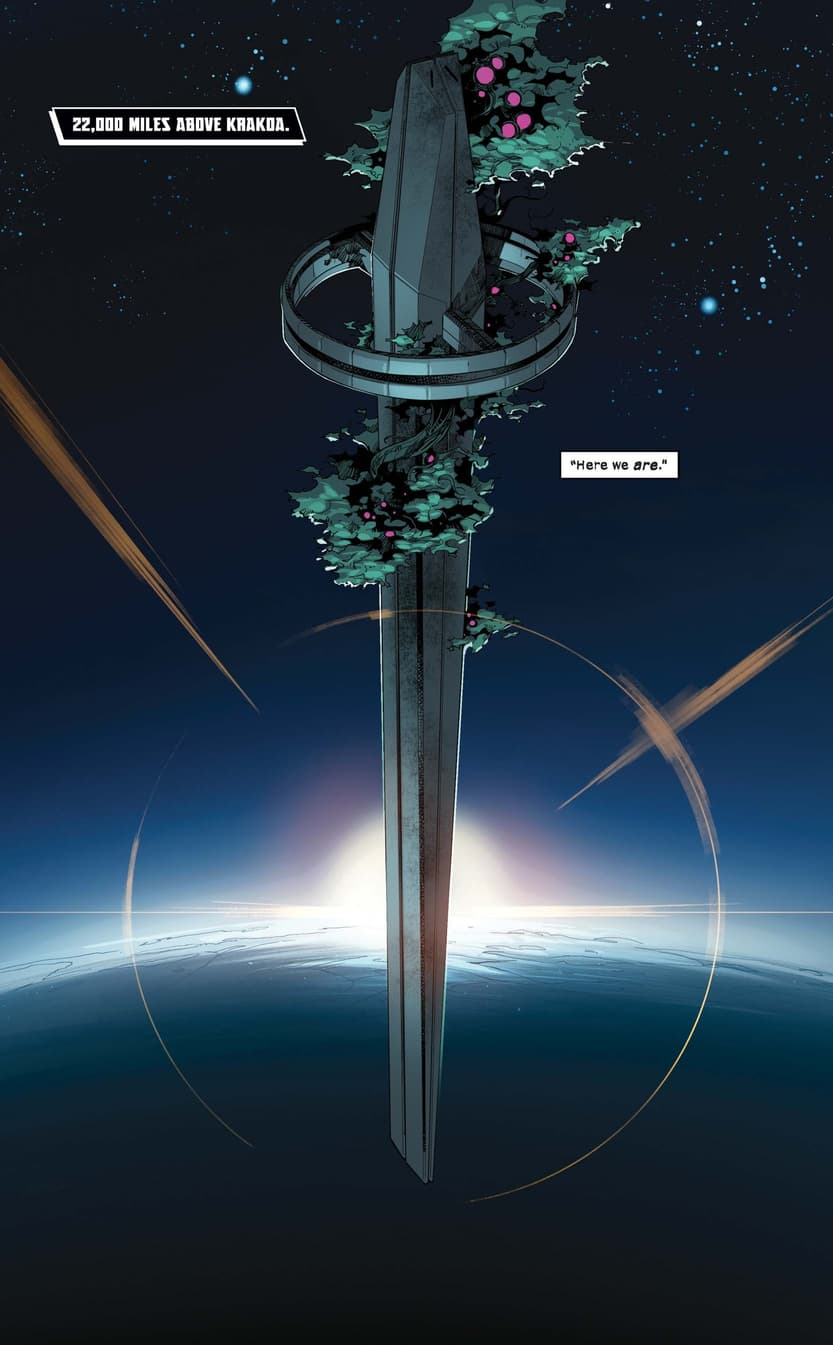 New this week on Marvel Unlimited: One giant leap for mutantkind! The mutant nation of Krakoa has quickly become a major force on the world stage... but why stop there? Krakoa relaunches the Sentient World Observation & Response Directorate in S.W.O.R.D. (2020) #1—a fully independent organization dealing with all things extraterrestrial on behalf of all of Earth. Al Ewing and Valerio Schiti, the team behind EMPYRE, bring us the tale of mutantkind looking to do for the galaxy what Krakoa did for the planet.
Read our top takeaways from S.W.O.R.D. #1 below, and see what other new titles hit MU this week!
NEW ON MARCH 8
1. 

THE PEAK, AKA S.W.O.R.D STATION ONE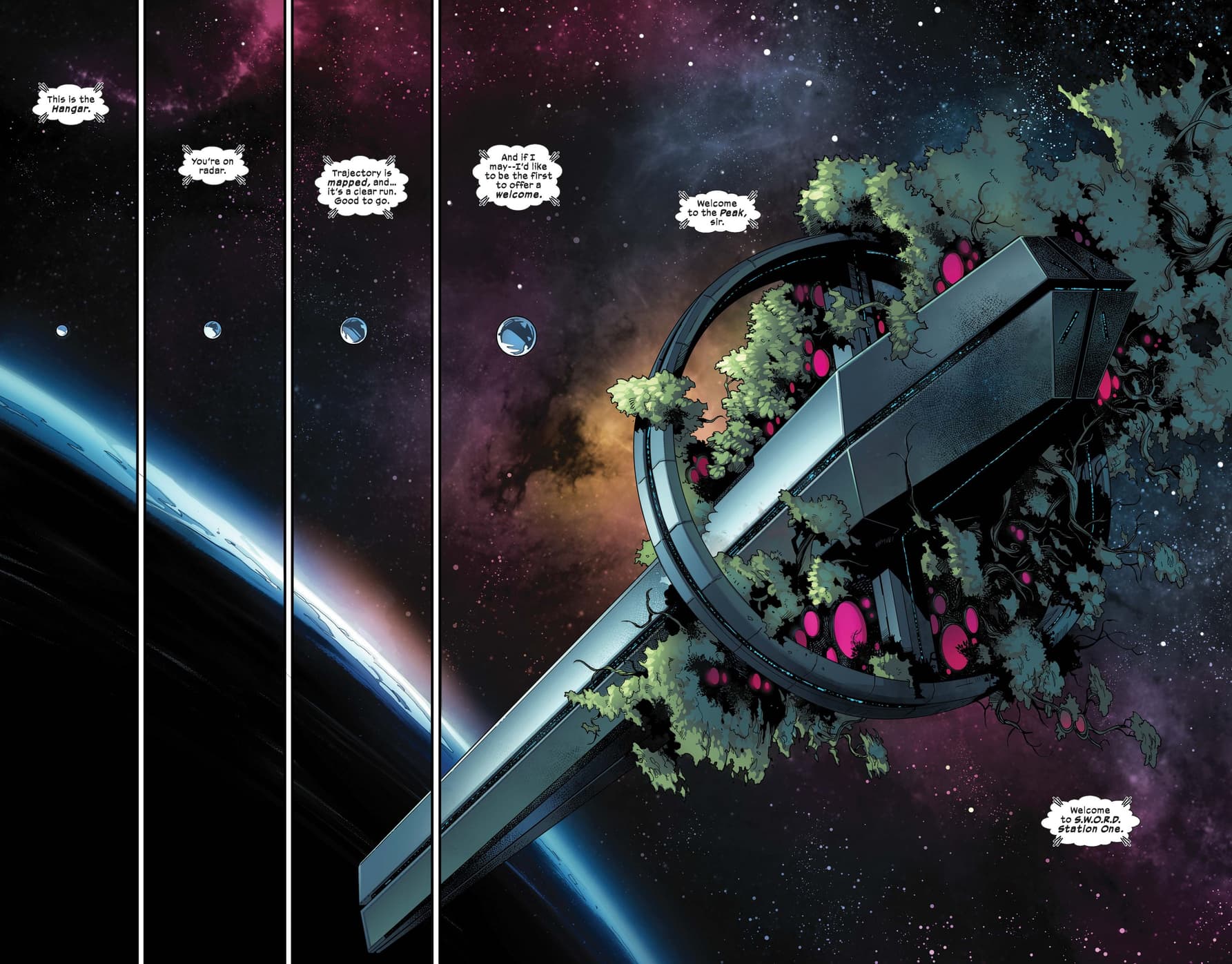 What is S.W.O.R.D.? While this orbital space station has existed for years, the "Peak" got a fresh reboot during the X OF SWORDS event. Mutant champion Cable, wielding the mythic "Light of Galador," used his sword to unlock the event's Deus ex machina in X OF SWORDS: DESTRUCTION #1. Formerly an alien prison, S.W.O.R.D. is now mutantkind's extraterrestrial base of operations, an observation deck for research and front line response. Welcome to the mutant space program!
2. 
ABIGAIL BRAND: DIRECTOR OF S.W.O.R.D.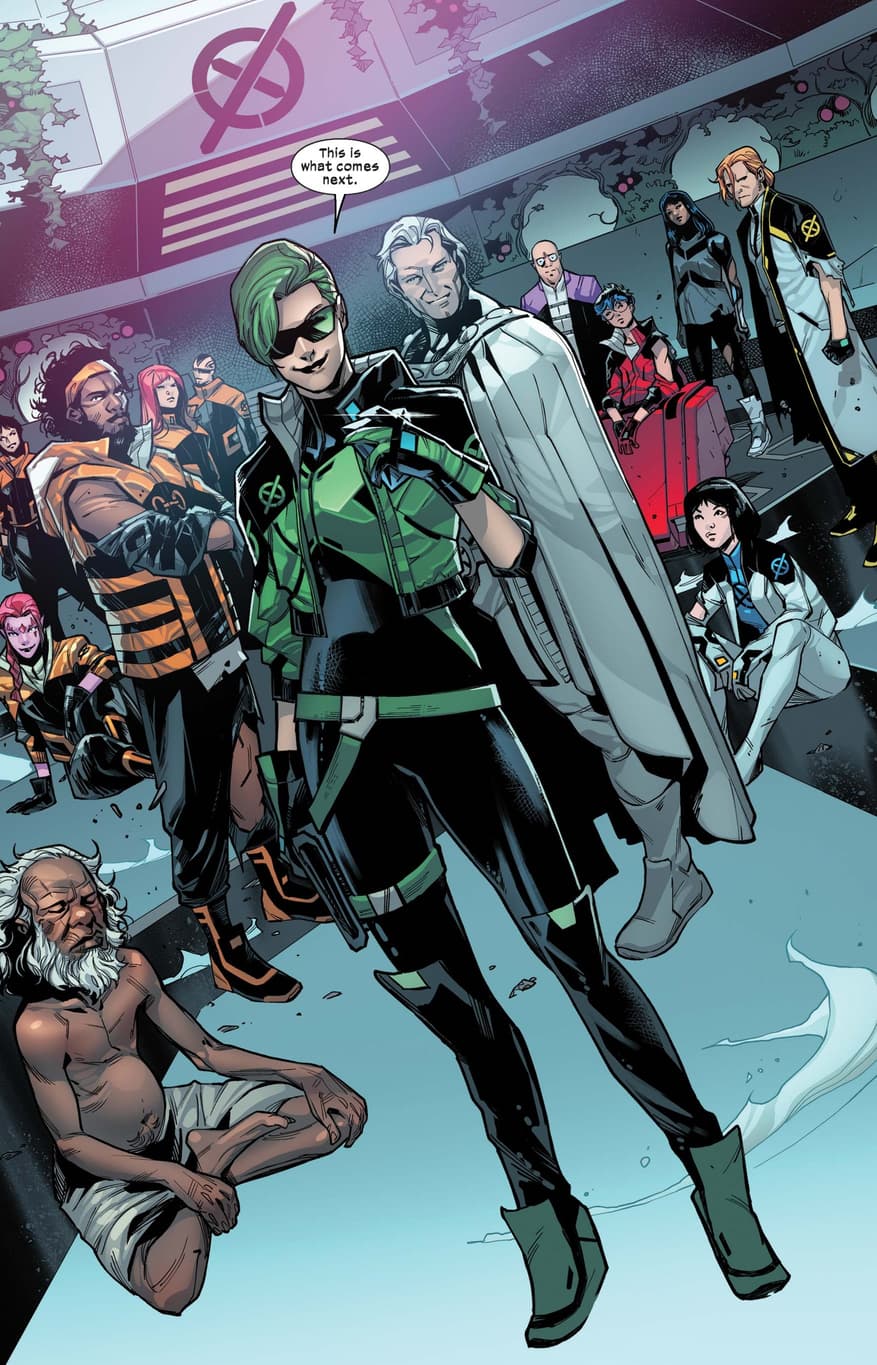 Since its inception, S.W.O.R.D. has been led by mutant interplanetary spy Abigail Brand. After resigning from her command of Alpha Flight, Brand has given Krakoa's mutants access to her station, although she still expresses a disconnect with their goals. But despite reservations, she is an official ally, using her expertise and unusual background to expand S.W.O.R.D.. The daughter of a blue-furred alien and a human woman, Brand knew from childhood that she was destined to protect the cosmos, a dream that was realized when she became the leader of the first ever Sentient Worlds Observation and Response Department. Read her earliest appearances in 2004's ASTONISHING X-MEN!
3. 
FRENZY, AMBASSADOR TO EARTH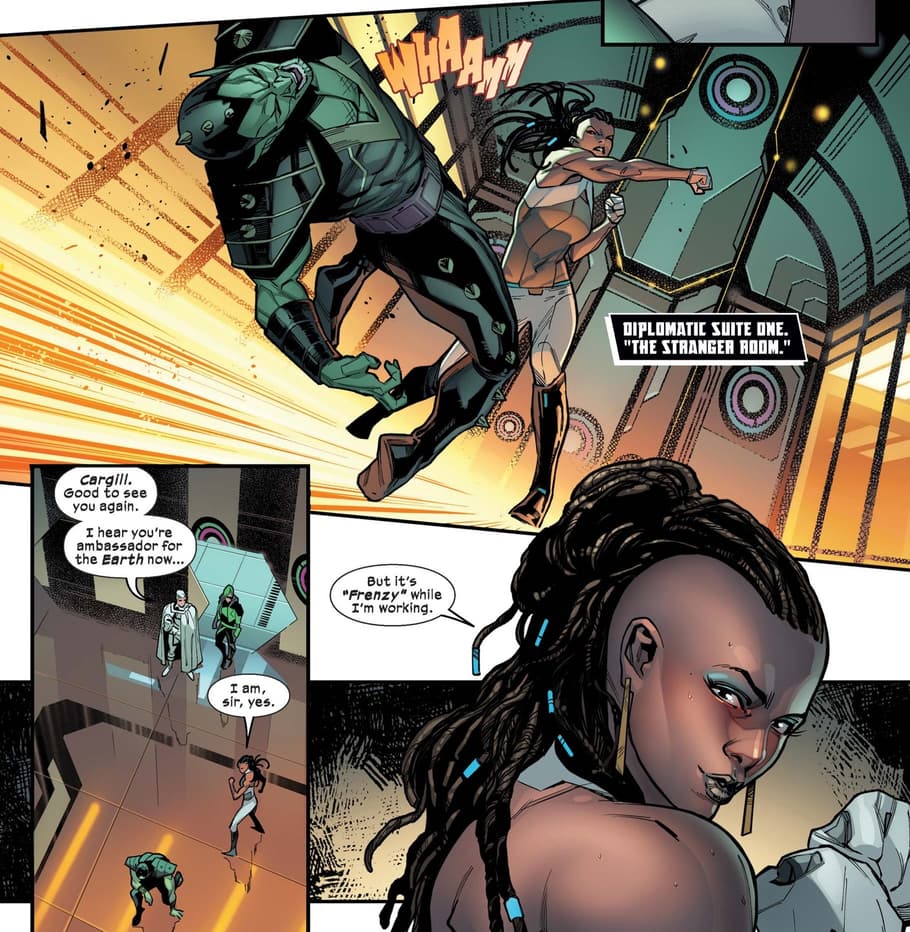 Joanna Cargill, AKA the mutant powerhouse Frenzy, is in charge of S.W.O.R.D.'s diplomacy and negotiation efforts. And her "diplomatic technique" is in full swing with issue #1!
A one-time radical who never accepted being under humanity's heel, Joanna found her earliest mercenary gig as one of Magneto's Acolytes. It took a few years and a cabinet position in Genosha for her allegiances to fully sway, but she did become a full-fledged member of the X-Men, most notably in X-MEN LEGACY. Now, the sky is the limit. Literally. 
4. 

MAGNETO: COUNCIL REPRESENTATIVE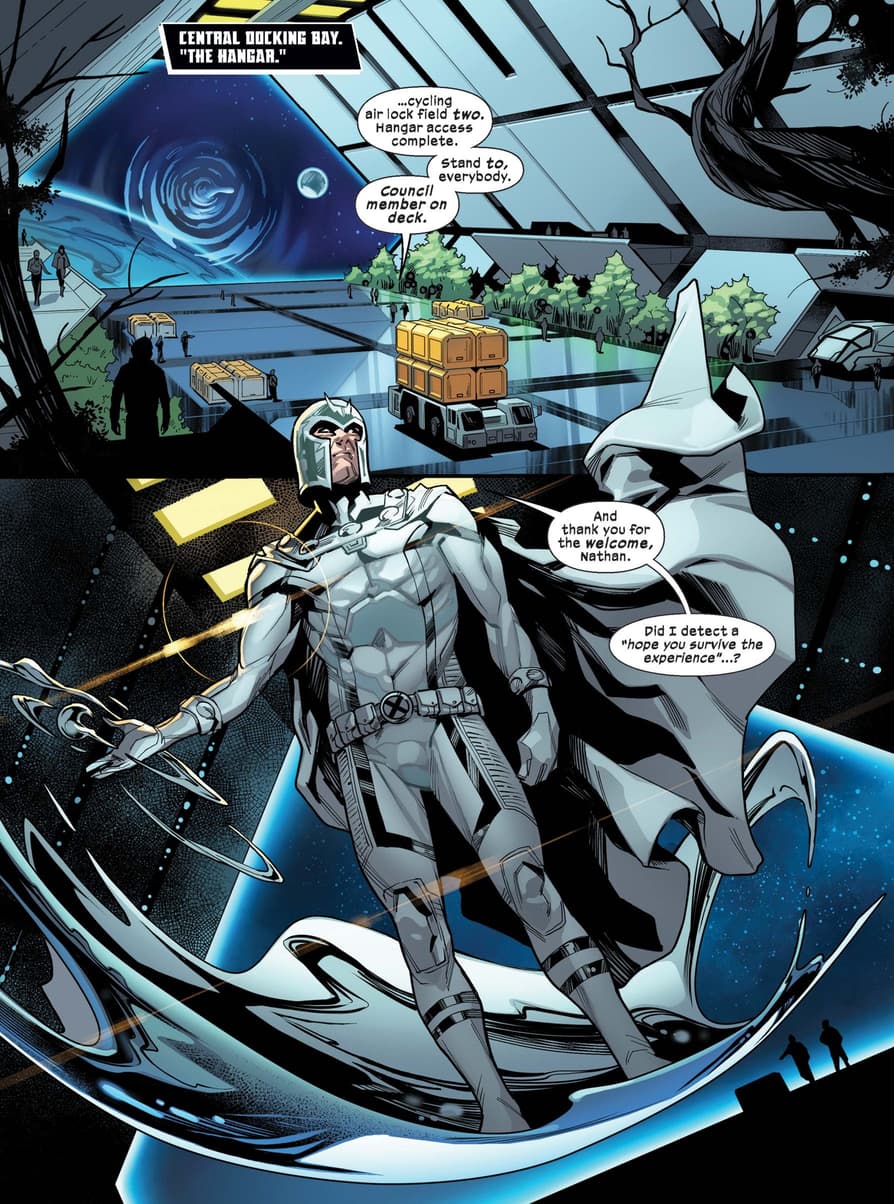 Magneto, Krakoa's co-founder, is another principal player to the S.W.O.R.D. operation. With historical ties to both Fabian Cortez and Frenzy, Magneto's role aboard the station is to act as a liaison of Krakoa, making sure that Brand's missions are fully outfitted on the medical, and technical, fronts. In the first issue, Magneto has made it abundantly clear that S.W.O.R.D.'s primary role is to push limits throughout the universe, exploring the potential of interstellar science and exploration. And this isn't his first (space) rodeo—as the creator of Asteroid M, Magneto has previously spread his mutant-first agenda to the stars and beyond.
5. 
"THE SIX"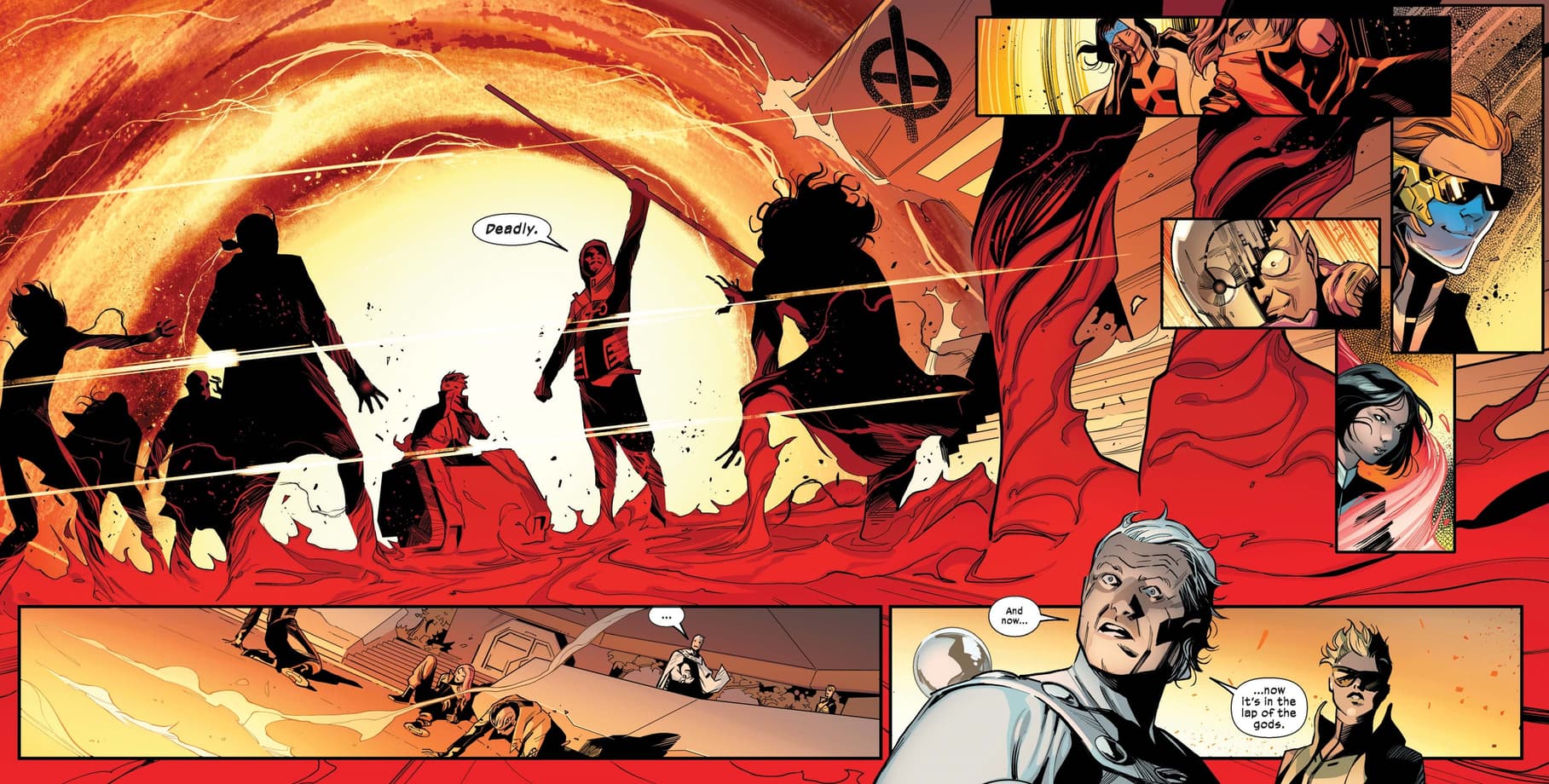 The Control, AKA Wiz-Kid. The Power, AKA Fabian Cortez. The Shield, AKA Armor. The Guide, AKA Manifold. The Eye, AKA Peeper. The Foundry, AKA Risque.
Just as Krakoa has "The Five" to perform the Resurrection Protocols, "The Six" are specific operatives of S.W.O.R.D.. These vastly-powered mutants use their powers in concert to teleport across galaxies and even the Multiverse. Additionally, five teleporters are required to amplify their translocation: Blink, Gateway, the Vanisher, Lila Cheney, and the "transmutational" Amelia Voght. Their first mission saw The Six obtain a mysterious obelisk-looking object from a cross-dimensional portal. And its true purpose has yet to be revealed!
[RELATED: Welcome to the Dawn of X]
Continue the next phase in X-Men history weekly with the "Reign of X" lineup, new series and storylines that spin out of the X OF SWORDS crossover epic!
Follow Marvel Unlimited on Twitter and Facebook to stay tuned in to weekly announcements, articles, and more, all at @MarvelUnlimited. Follow us today to join the conversation with thousands of fellow fans, and let us know what you're reading!
The Hype Box
Can't-miss news and updates from across the Marvel Universe!