Comics
Published March 30, 2021
Bullpen Bulletins: Tini Howard on 'Wiccan and Hulkling,' Excalibur,' and 'X-Corp'
Hear from the all-star scribe in the latest edition of Marvel's mythical Bullpen Bulletins!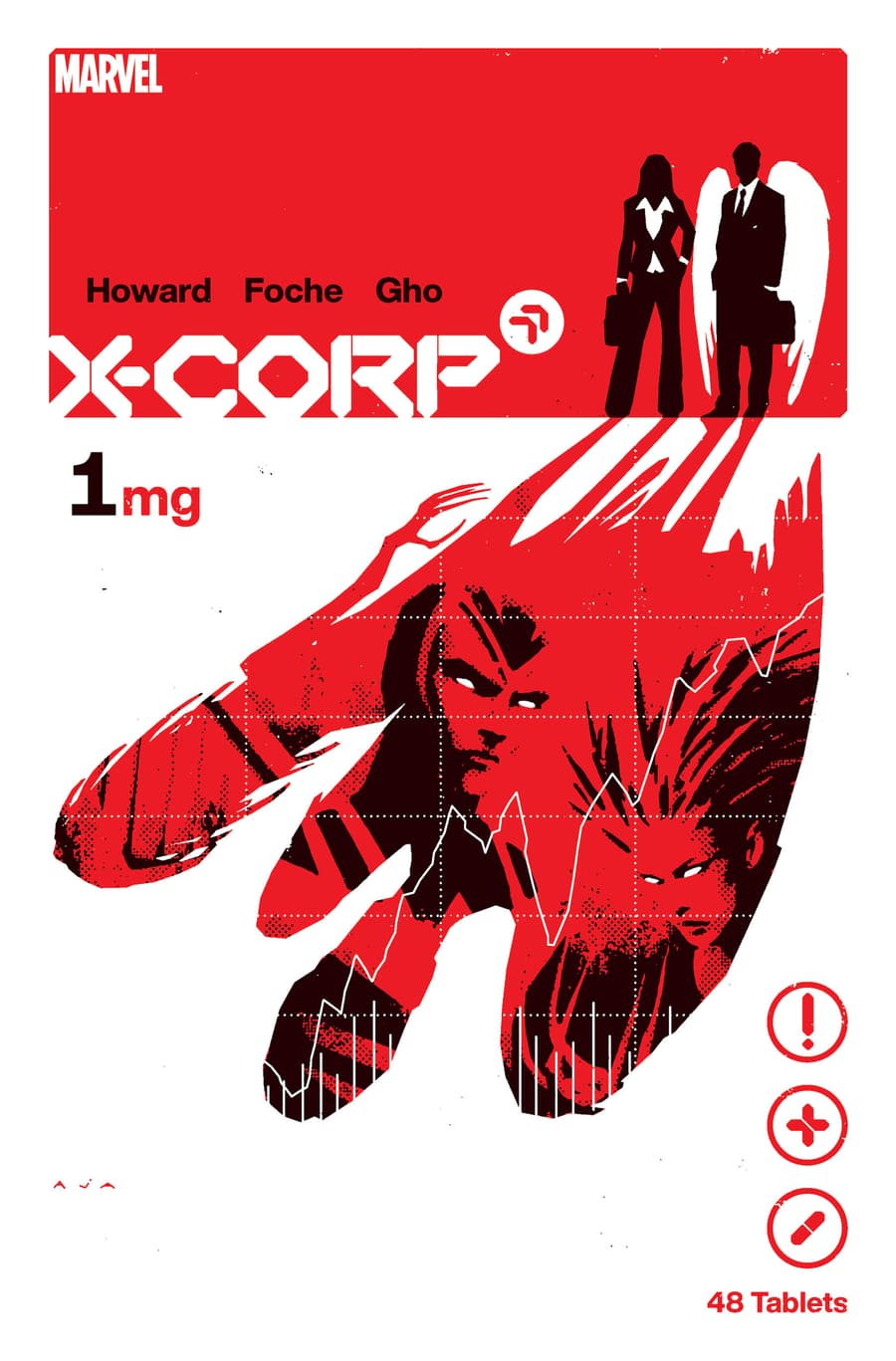 She also reflects on EXCALIBUR, who her favorite character is, and how she's grown in recent years as one of Marvel's finest writers!
CARNAGE: BLACK, WHITE & BLOOD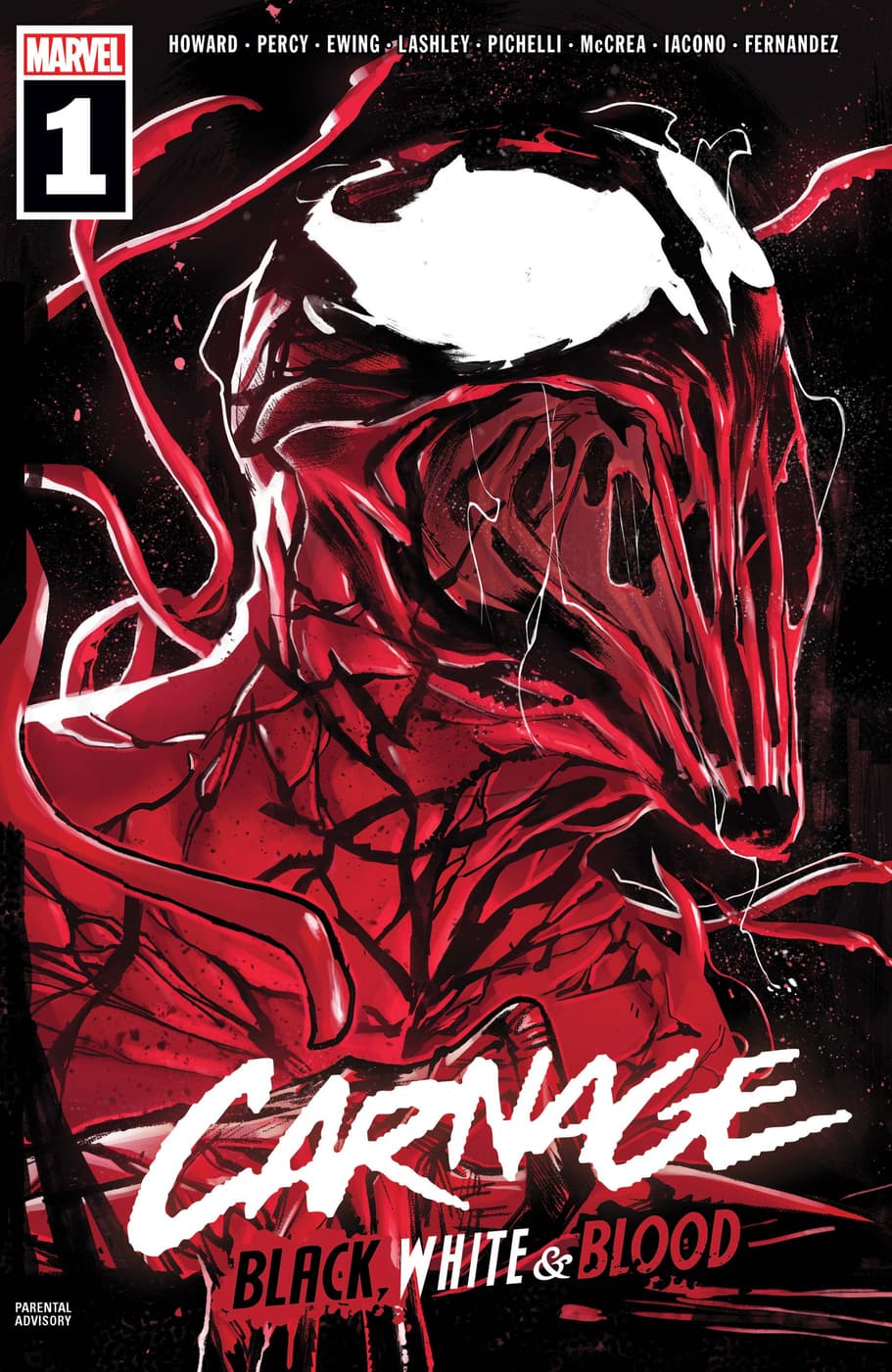 What do you think artist Ken Lashley's style contributes to this Carnage story?
It's a brutal story. Ken does brutal beautifully. Really excited to be working with him!
Previously, you wrote THANOS (2019) so you have experience writing villainous title characters. What's the best or worst part about writing these darker figures?
As a fan, I love stories that stir up the dark parts of human nature in ways that are honest and unflattering. That kind of unflattering soul-baring makes compelling stories, I think. I like to see these villains the way THEY don't want to be seen. By showing you at their lowest we can be reminded that they aren't glorious, but they are fascinating.
What was your preparation or research like before writing Carnage?
My inspiration is the brutality of our own ancient history. I've been reading about the Roman Empire and its decline.
KING IN BLACK: WICCAN AND HULKLING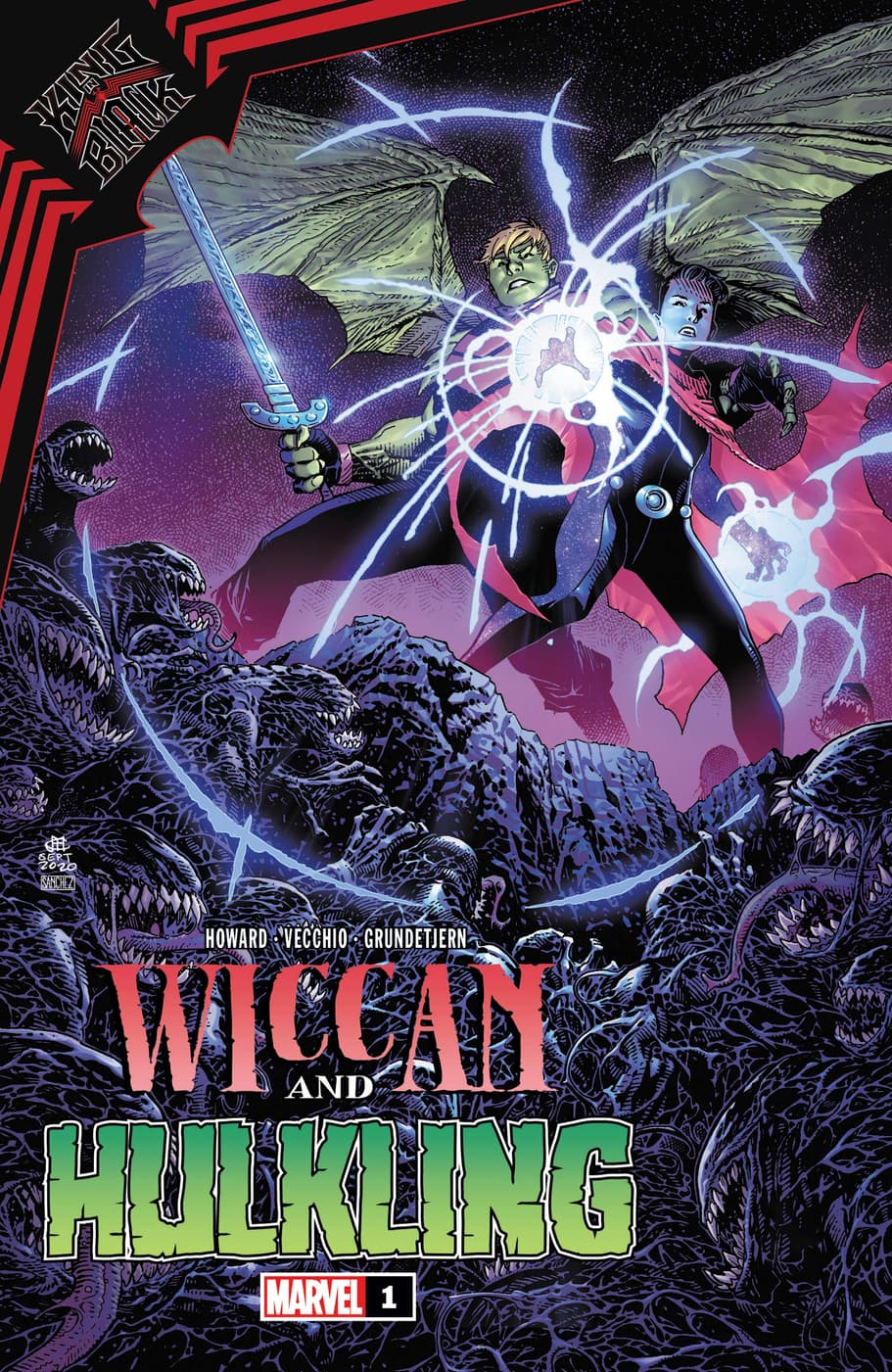 Newlyweds Wiccan and Hulkling went on their honeymoon in KING IN BLACK: WICCAN AND HULKLING #1; what was your favorite part about writing this couple?
They were one of my first favorite Marvel couples when they were brand new, and they've always been 'prophesied' to be great. Over nearly 20 years...we've seen it happen. I love being a part of it.
What inspires your scripts the most? Is it your past work, a creator, artist, or piece of art or something else altogether?
Lately, I'm aggressively combining two seemingly different methods—both carefully studying the rules of narrative structure and also leaning HARD into the very weird things that make my work uniquely mine.
How do you convey each character's unique personality traits with your collaborators?
Part of this is being in touch with your artists. If you can tell your artist—in the script, on the phone, whatever—clearly what is going on internally with your characters, they can draw it in before or instead of ever having to say it on the page.
X-CORP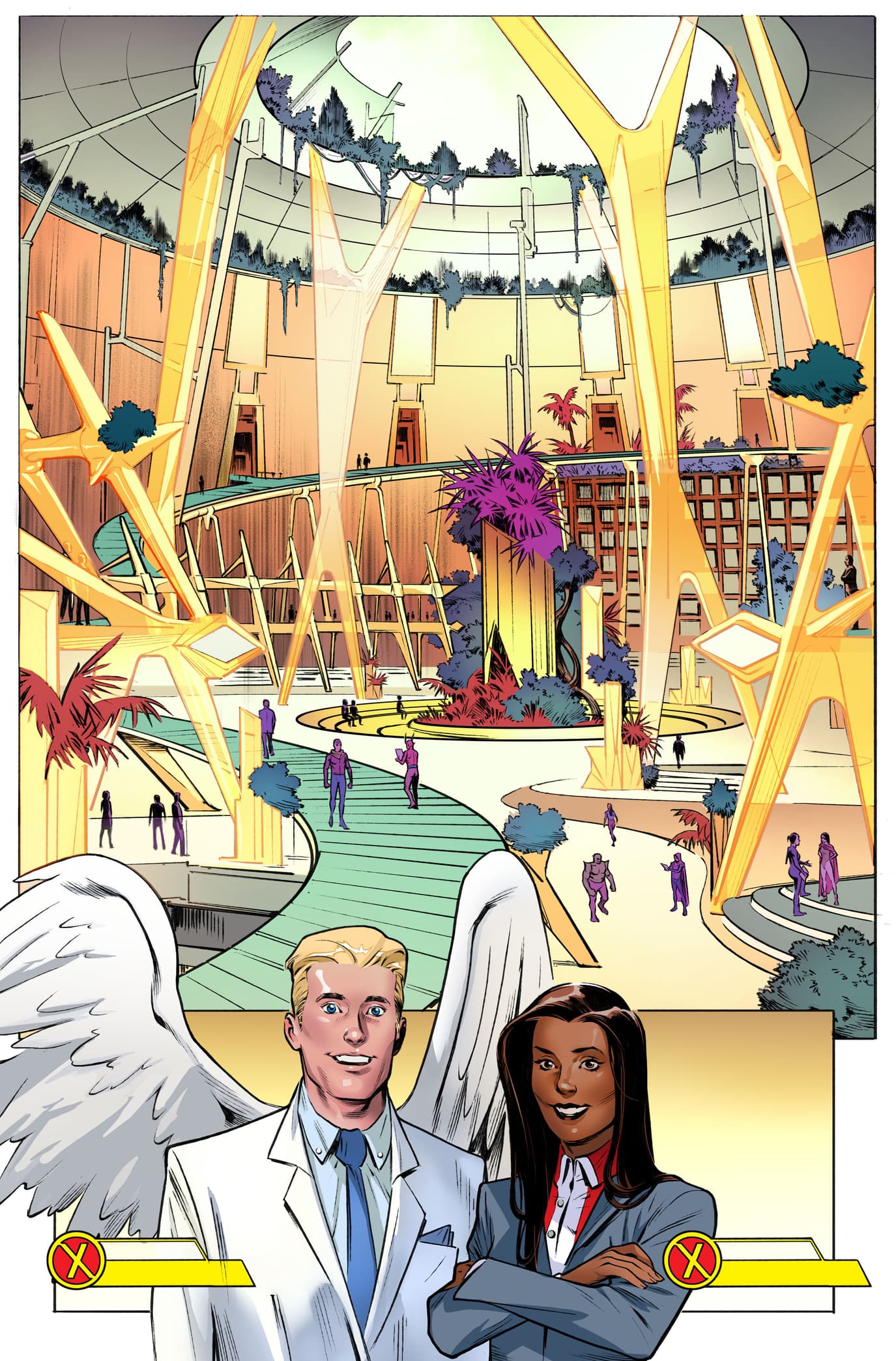 What can you tease about the story of X-CORP?
We're redefining mutant power and expanding in ways no one will see coming. What keeps our heroes heroic with so many opportunities to sell their souls?
We saw Monet and Angel in their X-Corp role in EMPYRE: X-MEN. What can you tell us about them in X-CORP?
They aren't just the bosses—they're the first members of a rapidly expanding board. They're also both polished, brilliant, ruthless businesspeople with an alter-ego.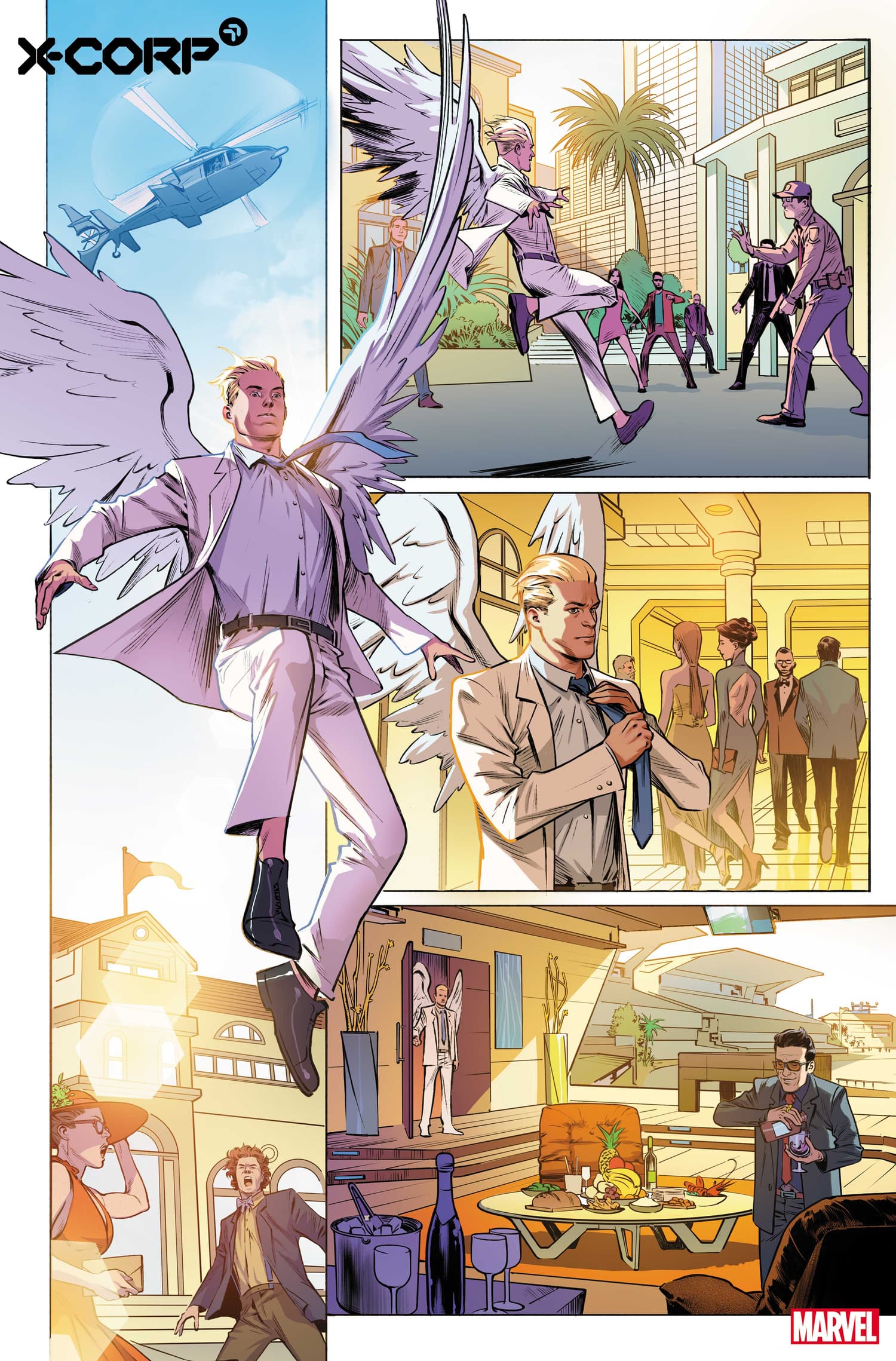 How does this series fit into the other X-stories taking place on Krakoa?
It's pure Reign of X, which will mean more to you soon, but it's less about making mutants more money, and more about taking resources from the truly evil.
Which character are you most looking forward to seeing come to life in X-CORP?
Dr. Jamie Madrox, the Multiple Man.
EXCALIBUR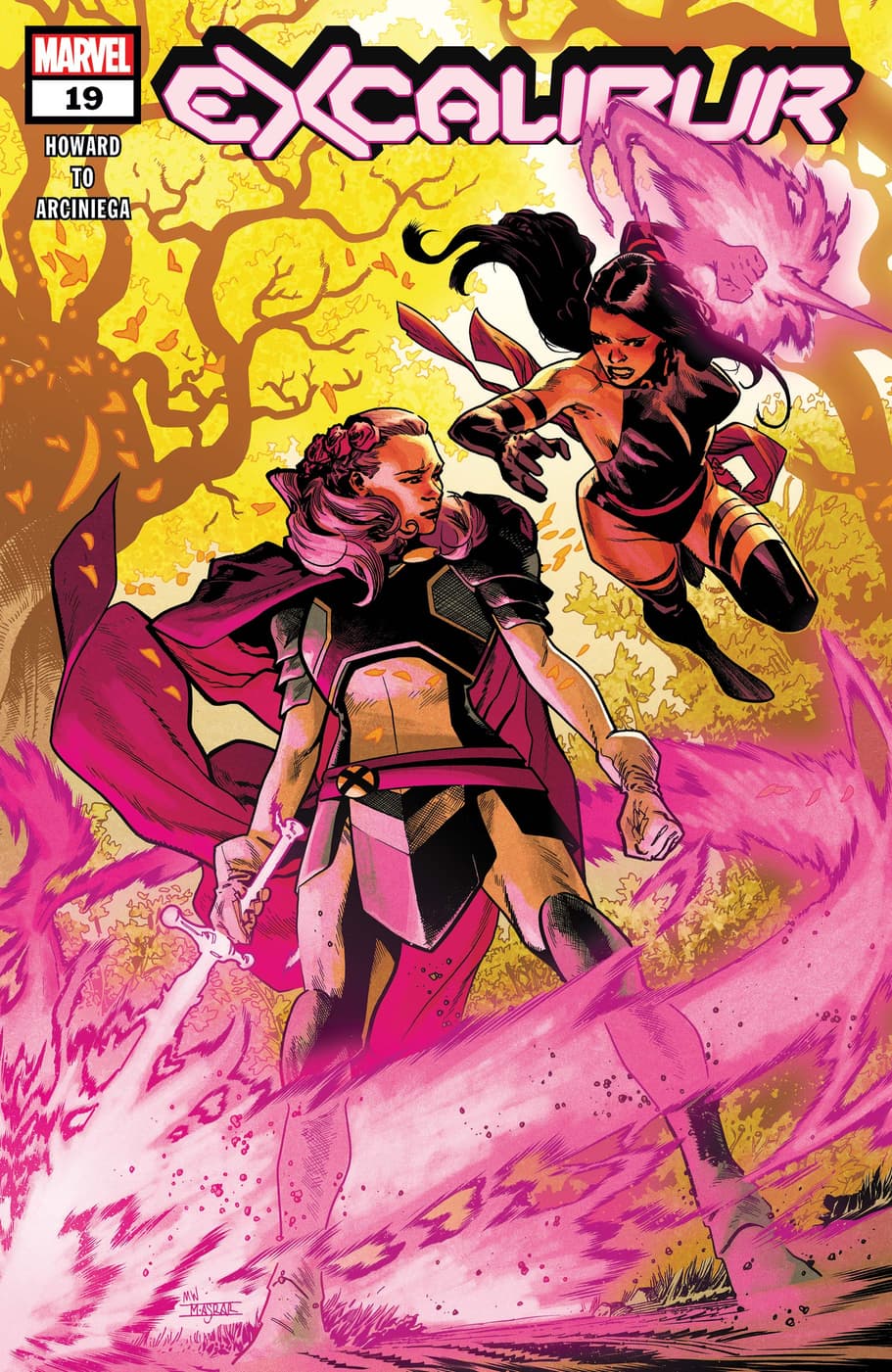 You've been writing EXCALIBUR (2019) since issue #1! Can you sum up what's been so special about working on this project during such a momentous time for the X-Men?
So often when we get the opportunity to tell a story, we have to swing for the fences right away in just a few issues, try and establish everything really quickly. Getting to tell one of the first stories of the Dawn of X era meant stretching out, expanding, fertilizing the story ground everywhere we stood, and working with other teams who were doing the same. We've gotten to really feel the weight of the role of Captain Britain with Betsy [Braddock].
You've worked on the series with a handful of artists, including most frequently Marcus To. What are some of your favorite moments in working with Marcus?
Marcus just blows me away—the more and more we work together the better it gets. I really love his enthusiasm for drawing Pete Wisdom. He makes an occasionally hard-to-love character so lovable.
Have there been any challenges working on EXCALIBUR that have contributed to your growth as a writer?
X OF SWORDS is the obvious answer. But it's the real one—writing that event, coordinating it and co-writing on Jonathan's level? During the nightmare that was 2020? It was hard. But I feel like I leveled up.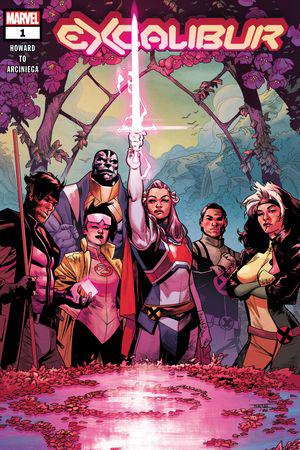 Excalibur (2019) #1
published

added to marvel unlimited

editor

inker (cover)

penciler (cover)

inker

penciler

colorist (cover)

letterer

colorist

writer
What is Marvel Unlimited?
Pick your favorite child: Who is your favorite character to write in EXCALIBUR?
It changes every day. Today, the issue I'm working on right now—it's Rictor.
Do you have any favorite moments in the time spent writing EXCALIBUR?
As someone with a history of cosplaying my favorite Marvel characters, seeing Captain Britain Betsy cosplayers is incredibly exciting to me.
GETTING TO KNOW TINI
With the pandemic causing a break in work, pencils down and everything, how did you stay busy? Did you find any new hobbies?
Roller skating has kept me sane. But I was an only kid, and my husband is my best friend. I always have a dozen strange hobbies going on.
Looking back on 2020, what are you most proud of?
X OF SWORDS. Surviving.
What are some of your goals for this year?
Learn to roller skate backwards.
Read all of these mags at your local comic shop right now–and catch up on EXCALIBUR with Marvel Unlimited today!
The Hype Box
Can't-miss news and updates from across the Marvel Universe!