Comics
Published April 13, 2017
Every Guardian of the Galaxy Ever
So, you think you know the Guardians of the Galaxy?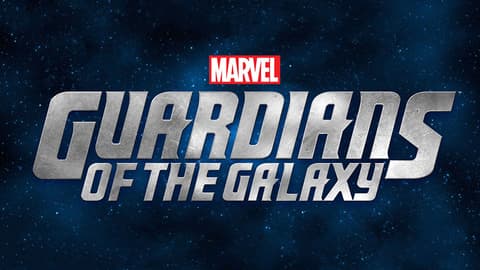 With the incredibly epic "Guardians of the Galaxy Vol. 2" coming out in May, it's time for you to brush up on the history of the Guardians.
Let's start with the team's heroic members…ALL of them. Don't be surprised when you're told by hard core fans that the first movie barely scratches the surface when it comes to the team's lore. Did you know that there are two different teams? From two different universes? That's right. The quirky, yet valiant, team of Peter Quill (aka Star Lord), Gamora, Groot, Rocket Raccoon, and Drax the Destroyer are only a small part of the group. The first formation of the group starts in the distant future of the 31st century, in alternate universe, where a couple of unlikely heroes emerged, including Yondu Udonta (yes, you read that right). For now, let's begin with some familiar faces.
The Current Guardians
With their first appearance in 2008, these Guardians of the Galaxy formed as a group opposing the Phalanx conquest of the Kree system and stayed together in an attempt to prevent any further catastrophes from ever occurring. 
Peter Quill
Peter Quill was conceived from the love between the terran Meredith Quill and the Spartoi Emperor J'son. After being abducted by a pirate crew, captained by the fearsome Yondu, Quill would eventually escape and set out to become "Star-Lord," a title his father once dawned. After the events of the Phalanx Invasion, Quill realized that the universe was in dire need of protecting. With the aid of Mantis telepathically urging his recruits, Quill formed the Guardians of the Galaxy.
Powers:
Spartoi Physiology: Peter is half-Human, half-Spartoi giving him peak human abilities such as human strength, durability, agility, stamina, and longevity
Link with Ship: He is psionically linked to his starship, "Ship," a living entity
Weapons & Equipment:
Kree Heat-Dampening Espionage Battle Suit: Star-Lord was outfitted with a Kree-issued heat-dampening espionage battle suit, his hallmark look; a battle helmet; and a universal translator. His famous battle helmet analyzes strategy data, as well as improve vision and regulate oxygen while in space.
Star-Lord Armor: Quill wears a suit that grants augmented strength and durability, and the ability to travel through space with ease.
Mandalay Gem: Alien technological mineral of celestial making; the gem utilizes cosmic energies to provide its user with vast and versatile capability, both in combat and travel
Element Gun: A pistol capable of conjuring one of the four elements
Kree Sub-Machine Gun: Star-Lord's chosen weapons are two Kree sub-machine guns with various types of ammunition, including explosives
First Appearance: Marvel Preview #4 (January, 1976)
Drax the Destroyer
Originally a real estate agent, this unlucky soul bumped into Thanos, setting off a chain of events. Thanos' grandfather, Kronos, fashioned a new body made from the Earth's soil to give Arthur Douglas superhuman abilities, transforming him into the awesome Drax the Destroyer. After the events of Annihilation, Drax was recruited by the legendary Star-Lord to join the butt-kicking Guardians of the Galaxy.
Powers:
Enhanced Physiology: Due to his new body, Drax has a number of superhuman abilities including strength, stamina, durability, senses, and an accelerated healing factor
Cosmic Awareness: He possesses a low-level form of cosmic awareness that allows him to track Thanos
Weapons & Equipment:
Twin Knives: While Drax is more than proficient in combat, he is always carrying his handy twin Knives
First Appearance: Iron Man #55 (February, 1973) 
Cosmo
A former test animal of the Soviet Space Program, Cosmo launched into Earth's orbit as part of an experiment. He drifted off into space during the 1960's, arriving in "Knowhere." Mysteriously mutated, this daring Golden Labrador Retriever mix came to serve as the station's security chief. Currently, Cosmo acts as a liaison for the Guardians and assists them in plotting courses for areas of the universe in peril.
Powers:
Telekinesis: A wide range of telekinetic powers including telepathic cloak, illusions, mind control, mental paralysis, psionic blast, and mental detection
Extended Longevity: Cosmo is decades older than the normal life expectancy of other dogs
Weapons & Equipment:
Space suit: Cosmo's original Soviet Space suit given to him during the space race of the 1960's.
First appearance: Nova #8 (January, 2008)  
Bug
Bug is a master thief from the Insectivorid homeworld "Kaliklak" based in the Microverse. A member of the Microns, Bug is an adept fighter who joined the Guardians after Rocket Raccoon asked him when the original group disbanded.
Powers:
Insectivorid Physiology: Bug's native abilities are considered superhuman compared to other humanoids. His powers include great strength, speed, stamina, agility, durability, reflexes, recuperative powers, balance, coordination, and sense of equilibrium.
Wall-Crawling: Ability to cling to surfaces and scale them like any insect
Danger-Sense: Similar to Spider-Man, this ability, in the form of a tingling sensation at the base of his skull, alerts him to danger
Antennae: Ability to communicate with other antennae-beings over a limited amount of space
Weapons & Equipment:
Gilder-Pac: A telepathically-controlled glider-pac enabling flight
Rocket Lance: Bug's weapon of choice, which can fire varying intensities of energy, and can return to his hand if thrown
First Appearance: Micronauts #1 (January, 1979)
Gamora
Gamora is the sole survivor of an alien humanoid race called the Zen Whoberis, a peace-loving tribe whose population was wiped out by a zealous religious order seeking to establish a galaxy-wide empire. The mad Titan Thanos rescued Gamora and brought her to a time period at least two decades prior to her people's deaths, travelling from Earth-7528 to Earth-616. Aboard his space station Sanctuary, Thanos raised Gamora and used advanced technology to endow her with enhanced humanoid abilities. Feeling lost after the Phalanx Invasion, Gamora joined the Guardians of the Galaxy to give new purpose to her life
Powers:
Zen Whoberis Physiology: Slight superhuman strength, durability, endurance and reflexes, as well as a healing factor
Enhanced Physiology: Raised to be a deadly assassin by Thanos, he enhanced her body with advanced technologies; because of this, Gamora is a master in martial arts, various weaponry and an expert marksman and tactician.
Weapons & Equipment:
First Appearance: Strange Tales #180 (June, 1975)  
Groot
Groot is a Flora colossus from Planet X, the capital of the branch worlds. During his adulthood, Groot wandered around Kree space exploring galaxies until he was captured and imprisoned. While in jail, he formed a rapport with Rocket Raccoon and was assigned to a covert ops team led by Star-Lord, which would eventually become the Guardians of the Galaxy.
Powers:
Cellular Regeneration: As a flora, Groot can regenerate any part of his body. He has almost died on three separate occasions, each time regenerating from a twig.
Growth: Apart of the cellular regeneration, Groot can grow and extend his body at extreme speeds
Plasticity: Ability to stretch his limbs for long distances and reshape them for a variety of tasks
Superhuman Strength: Groot's tree-like form provides him great strength
Control Over Other Plants: Groot has the power to control other plants, especially his own physical form. He can turn his hands into blades, grow in size altogether, or even use that power to heal himself from fatal wounds.
Weapons & Equipment:
Groot's Body: As mentioned before, Groot can manipulate his body in various ways as well as manipulate other plants, using them as weapons in place of more conventional ones
First Appearance: Tales to Astonish #13 (November, 1960)  
Jack Flag
Born Jack Harrison, he took on the alias Jack Flag to impress Captain America. During an undercover mission accident, Jack Flag was drenched in chemicals created by Mr. Hyde, giving him superhuman abilities. During a time in Prison 42, he crossed paths with Star-Lord who saved his life by bringing him back to his base. Grateful, Flag decided to stick around and join the Guardians of the Galaxy.
Powers:
Hyde Formula: Various superhuman attributes as a result of being doused with the chemicals that Calvin Zabo used to transform himself into Mr. Hyde. These attributes include superhuman strength, stamina, durability, and a regenerative healing factor.
Weapons & Equipment:
Weapon Technology: Various weapons and tech designed by his brother, Drake, including a boom box which contained rockets and fireworks
First Appearance: Captain America #434 (December, 1994)  
Mantis
As a child, Mantis trained with the alien Priests of Pama, a sect of the Kree, who believed that she might become the "Celestial Madonna." Experiencing a vision during the time of the Annihilation Wave, she allowed herself to become imprisoned to wait for Star-Lord to aid in his quest. After a series of events saving and being saved by Star-Lord and his crew, she joined the ranks of the Guardians of the Galaxy.
Powers:
Telepathy: Repeatedly demonstrated telepathy as well as a variety of other mental powers
Astral Projection: Projects her astral form, allowing her to travel interplanetary distances. Recreating a body out of the destination planet's local vegetation, her fighting skills remain intact and her emphatic abilities heightened to a superhuman degree and extended to the planet's flora and biosphere.
Chlorokinesis: The ability to control the vegetation within her vicinity. Mantis was able to accelerate her teammate Groot's cellular growth rate.
Pyrokinesis: Mantis burned her teammate Groot's internal sap with her mental powers, immediately lighting him on fire from the inside
Precognition: The ability to foresee almost all the events that would occur during her mission with Star-Lord and their teammates
Enhanced Durability: Physically-enhanced durability as well as immunity to mental and metaphysical assaults
Self-Healing: The ability to will herself to heal
Weapons & Equipment: None
First Appearance: Avengers #112 (June, 1973)  
Moondragon
Heather Douglas is the daughter of Arthur Douglas, whose reanimated corpse had transformed into Drax the Destroyer. After a car explosion killed her parents, Thanos' father Mentor took Heather back to Titan. After unlocking her psychic powers, she came under the influence of a powerful entity known as the Dragon of the Moon. Escaping his clutches and filled with pride, she took the name Moondragon. Like many of the other members, Moondragon crossed paths with Star-Lord after the Annihilation Wave and joined the Guardians of the Galaxy where she continues to fight alongside them.
Powers:
Psionics: One of the most powerful human born telepaths ever; repeatedly demonstrating mental psionic energy usage far in advance of all human and human mutants, including that of the world-renowned telepaths Professor Charles Xavier, Emma Frost and Jean Grey. Some of the abilities with this power include telepathy and telekinesis.
Dragon Form: The ability to assume the form of a strong and durable dragon capable of faster-than-light speed travel and surviving in outer space without air
Weapons & Equipment:
Conventional and Unconventional Weapons: Guns, staffs, and plasma weapons
First Appearance: Iron Man #54 (January, 1973)  
Phyla-Vell
When a new universe was created (after the destruction from the insane Genis-Vell), Phyla-Vell emerged as one of the new alterations. She is the second artificially-created offspring of Captain Marvel. After the events of the Annihilation Wave, Phyla-Vell decided to join a group that would protect the universe, the Guardians of the Galaxy.
Powers:
Kree Heritage: Possesses superhuman strength, the ability to fly, and a fraction of her father's cosmic awareness
Energy Absorption: Like a sponge, she can absorb most outside energy sources directed at her
Weapons & Equipment:
Nega Bands: These powerful bands give the wearer a wide array of powers and abilities including: increased physical strength, interstellar flight, the ability to absorb & manipulate various types of energy, increased invulnerability to physical attacks, survival in the vacuum of space, and no need for food, water, air or sleep
First Appearance: Captain Marvel Vol 5 #16 (January, 2004) 
Rocket Raccoon
Rocket Raccoon is the result of sentient robots who used genetic engineering to give intelligence and sentience to animals so they wouldn't have to take care of crazy people, and instead, could start their own colony far away. Think that sounds crazy? Well, clearly you haven't met Rocket Raccoon. A near diabolical genius and weapons expert with a love for violence, this raccoon has it all. During the events of the Phalanx Invasion, Rocket was paired with Star-Lord, Groot, and others to form a tactical team. Eventually they would form the Guardians of the Galaxy where Rocket would act as a second-in-command, sometimes acting as a de-facto leader.
Powers:
Raccoon Physiology: Rocket possesses the same enhanced abilities attributed to Earth raccoons, including an acute sense of smell and sharp eyesight
Enhanced Physiology: Enhancements from the robot stewards gave Rocket enhanced intelligence, which over time, allowed him to become an expert in marksmanship, martial arts, tactician, and strategist.
Weapons & Equipment:
Rocket-Powered Jet Boots: Also known as his "rocket skates," not only do they propel him around but the exhaust is powerful enough to be used as a short ranged weapon
Dual Laser Pistols: One of Rocket's go-to weapons are his dual laser pistols as well as other assorted heavy weapons
First Appearance: Marvel Preview #7 (June 1976)  
Adam Warlock
Created by a group of researches known as "The Enclave," Adam Warlock is the pinnacle of future human evolution. Adam Warlock commands the mighty Soul Gem, given to him by the High Evolutionary. Due to disastrous events after the Annihilation Wave, he was given newfound powers and became an active force in the Guardians of the Galaxy.
Powers:
Enhanced Biology: Possesses a number of superhuman properties and powers derived from his artificially-altered genetic structure including strength, speed, stamina, durability, and agility
Immortality: While Warlock can be killed, he never truly dies due to the fact his soul is so strong, even Death herself cannot claim his soul
Matter Manipulation: Ability to convert energy into matter and the ability to have absolute control over the process
Cosmic Awareness: Ability to detect or produce wormholes and other irregularities in space on a cosmic scale
Weapons & Equipment:
Soul Gem (Formerly): At one point Warlock possessed the Soul Gem, one of the legendary Infinity Gems, giving him the power to drain and control the life essences (or spirits) of living (or dead) organisms. This gem possessed a consciousness of its own, and displayed a vampiric hunger for the life-essences of living beings. Warlock was so accomplished at the gem's usage that he could use its energies to project energy blasts, protective shields, and blasts of mystic energies capable of disrupting the karmic centers of living beings.
Karmic Staff: An extension of Warlock's own life-essence, and its properties make it seemingly unbreakable. He can focus mystic energies through this staff with greater accuracy than he could by other means.
First Appearance: Fantastic Four #66 (September 1967)  
Guardians of the Galaxy (3000)
The original group under this galactic moniker, first appeared in the January 1969 publication of Marvel Super-Heroes! Forming in the year 3007, after the Badoon held each member captive and invading their solar system, the team escaped to kick major butt and continued to fight for peace and prosperity throughout the galaxy.
Charlie-27
Genetically engineered to live in Jupiter's gravity, Charlie-27 is a soldier and space pilot, once captain in the United Lands Earth Space Militia. In 3007 A.D., the alien Badoon invaded the solar system, performing various acts of genocide. Charlie was the only survivor of his world due to being on a long-term space mission. He joined forces with Martinex, Yondu, and Vance Astro to form the Guardians of the Galaxy, a band of freedom fighters.
Powers:
Jovian Ancestry: His Jovian ancestry makes him 11 times stronger and 11 times denser than a normal human being, giving him superhuman strength, stamina, and durability
Weapons & Equipment:
Guardian Communicator/ Teleporter Star: Allows the Guardians to access their ships' teleportation system
Yondu's Yaka Dagger: Given as a gift from Yondu, Charlie is never seen without it
First Appearance: Marvel Super-Heroes #18 (January, 1969)  
Martinex T'Naga
Pluvian scientist Martinex's body is completely covered by facets that were crystalline in appearance, allowing Pluvians to withstand the extreme temperatures of their world. When the Badoon attempted to exterminate all the Pluvians, Martinex escaped the Badoon and teamed with Vance Astro, Charlie-27, and Yondu to fight the Badoon as the Guardians of the Galaxy.
Powers:
Pluvian Physiology: Descended from the original human colonists of Pluto who were genetically-engineered to survive on that world. As a result, Martinex is a silicone-based lifeform with strength, durability, enhanced vision, ability to survive in a vacuum, and temperature resistance. He can withstand a greater range of hot or cold temperatures than humans
Thermokinesis: Martinex's physiology can further improve his resistance to temperature extremes by siphoning excess heat out of the environment to warm up, or venting his own body heat to cool down. Martinex can also focus this effect offensively to project thermal beams of heat or cold.
Weapons & Equipment: None
First Appearance: Marvel Super-Heroes #18 (January, 1969)
Nikki Gold
Born on the Planet Mercury in the 31st Century, Nicholette "Nikki" Gold joined the Guardians of the Galaxy when she escaped the clutches of the Badoon invasion that killed her parents right before her eyes. Discovered on an abandoned spacecraft by the Guardians, she joined their ranks seeking excitement and adventures after years of solitude.
Powers:
Mercurian Physiology: A member of the genetically-engineered offshoot of humanity whose traits were designed for survival in the harsh conditions of the planet Mercury. As such, she possesses the ability to see in intense light, has a built-up resistance to heat and most types of radiation. Nikki's hair is made of fire and she can potentially burn people with just a touch of her hand, due to an incredibly high body temperature.
Combat Skills: Extensive proficiency in hand-to-hand combat and proficiency in gymnastics and sharp-shooting
Weapons & Equipment:
Wrist Blasters: Twin wrist blasters with a range of settings from stun to kill
First Appearance: Marvel Presents #4 (April, 1976)
Starhawk
Stakar Ogord is the adoptive son of Ogord the Reaver. Growing up, he was raised alongside Ogord's true daughter Aleta. The two found a statue of the Hawk God, which merged their beings together. Stakar emerged as the dominant being causing him to take on the mantle of Starhawk. At some point, his adult mind was sent back in time to his infant body to repeat his life, with the cycle repeating over and over again. He adopts the title "The One Who Knows," predicting things that would happen in people's lives. Starhawk would go on to nudge events in the right direction to allow for the creation of the Guardians of the Galaxy. He joins their ranks and convinces them to lead a life as space explorers and protect the universe.
Powers:
Hawk God: The true extent of these powers are unknown. However, his inherited powers include superhuman strength, speed, stamina, durability, agility, reflexes, and enhanced senses
Immortality: No longer ages and is immune to disease and infection
Light Manipulation: He can manipulate light to create concussive force blasts of photonic energy, heat, and solid-light constructs
Flight: Surrounding himself with intermingled photons and anti-gravitons, Starhawk can fly at great speeds
Weapons & Equipment:
Starhawk's Suit: Made of alien materials, including a retracting transparent face-mask, life support system, and retractable solar wind collector wings, which can harness light waves and photonic particles from solar winds, producing easier and faster flight
First Appearance: Defenders #27 (September, 1975)  
Talon
A member of the Inhumans in the 31st century, Talon is a beastly-looking creature with a heart of gold. Working under the tutelage of Soccer Supreme Krugarr, Talon saved Major Victory after battling a gang of thugs.
Powers:
Inhuman Superpower: As a member of the Inhumans, he possesses superhuman strength, speed, stamina, durability, agility, and reflexes
Beastly Physique: As a literal beast, Talon possesses razor sharp claws on his hands and feet. Aside from being razor sharp and used in the conventional sense, Talon has the unique ability to fire these claws as projectile weapons, re-growing new ones almost instantly. These claw projectiles could be as deadly as high caliber bullets.
Weapons & Equipment: None
First Appearance: Guardians of the Galaxy #18 (November, 1991)  
Yondu Udonta
Yondu Udonta started his life as a game hunter from the primitive Zatoan tribe native to Centauri-IV. After being captured by the vicious Badoon, he encountered Vance Astro, Charlie-27, and Martinex T'naga, where they banded together to fight the Badoon and become the incredibly impressive Guardians of the Galaxy.
Powers:
Zatoan Intuition: While Yondu displays no superhuman physical powers, he is a natural mystic like his entire tribe. He possesses an intuitive sixth sense that permits him limited emphatic relationships with other lifeforms. The higher the lifeform, the more limited his emphatic potential
Weapons & Equipment:
Yaka Arrow: Yondu always carries a 5-foot single curve bow and a quiver of arrows composed of Yaka, a special sound-sensitive metal found only on Centauri IV. A Yaka Arrow can change its direction (but not speed) in response to certain high-octave whistle sounds some Centaurians produce.
First Appearance: Marvel Super-Heroes #18 (January, 1969)  
Major Victory
Last, but certainly not least, U.S. Air Force pilot turned astronaut, Vance Astro, took on a special mission to colonize a distant planet. After escaping the clutches of an evil organization and realizing he had been in suspended animation for centuries, Astro would go on to lead a group of fellow adventurers called the Guardians of the Galaxy.
Powers:
Psychokinesis: Vance Astro possesses the psionic ability to affect matter with his mind
Weapons & Equipment:
Passport armbands: Allows him to use Knowhere's teleporters to teleport instantly
Captain America's Shield: During the time when he carried Cap's shield in combat, he would use his power to propel the shield and manipulate its flight path, simulating Cap's use of the shield as a throwing weapon
First appearance: Marvel Super-Heroes #18 (January, 1969)  
The Hype Box
Can't-miss news and updates from across the Marvel Universe!