Comics
Published May 7, 2019
Goodbye Forever, Spider-Man and Deadpool
Kind of. Not really. Read 'Spider-Man/Deadpool' #50 tomorrow!
In tomorrow's SPIDER-MAN/DEADPOOL #50, Spider-Man and, you guessed it, Deadpool fight the Manipulator for the fate of the entire Marvel Universe in the dramatic final issue of the series!
Will they win? Will they lose? Who knows! Buy the issue to find out! But, let's be honest, they'll probably win. But, then again, you never know. But actually, it's pretty likely that they'll win. Maybe.
Anyway, just in case the Web-Head and the Merc with a Mouth don't emerge victorious, we've decided to look back at a few of their biggest losses ever. So, here are a few of the biggest defeats suffered by both heroes over the years.
Ready. Set. LOSE!
REVENGE OF THE SINISTER SIX
In this 1990 storyline from writer/illustrator Erik Larsen, Spidey found himself at the mercy of a classic villain-based team that seemed more unstoppable than ever.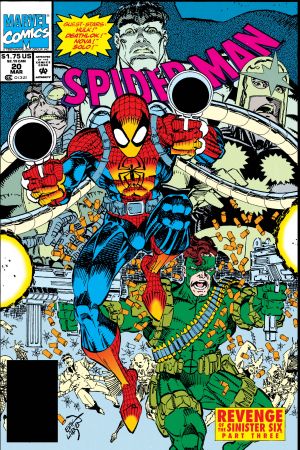 "The Sinister Six have gotten back together. They're some of the most powerful foes I've fought individually. Together, they kicked my butt all over the place," the Wall-Crawler, his costume in tatters, told Nova in SPIDER-MAN #20. In a particularly ingenious move, Mysterio convinced Solo (no, not that one) that he was fighting the Six when Solo was, in reality, fighting Spider-Man. Peter Parker was so injured afterwards, that he needed a special eyepatch and bionic cast that temporarily turned him into a cyborg. 
Eyepatches are cool, so that's a win. But ultimately this is a big L in the L-column. ("L" stands for "Loss.")
THE NIGHT GWEN STACY DIED
The summer of 1973 will forever live in Spider-Man infamy. 
Across AMAZING SPIDER-MAN #121-122, fans were devastated to see the loss of the hero's love, Gwen Stacy. During an epic battle with the Green Goblin atop the Brooklyn Bridge, Gwen was pushed off, before Peter threw out some quick webbing to catch her...but the whiplash ended her life. At first jubilant at his apparent "save," Spider-Man realized too late that Stacy was gone forever. Sorry, Spidey!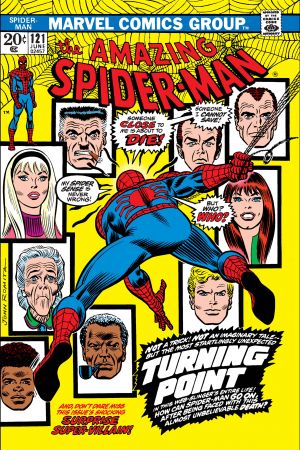 The Amazing Spider-Man (1963) #121
published

added to marvel unlimited

penciler

writer

letterer

colorist

inker
What is Marvel Unlimited?
Having to spend this much time on the Brooklyn Bridge: Always a loss.
COPYCAT BREAKS DEADPOOL'S HEART
Just because Wade Wilson is effectively immortal doesn't mean he doesn't feel emotions like the rest of us! 
During a fight with Slayback, Copycat (A.K.A. Vanessa Carlysle) took major damage after jumping in front of Deadpool, sacrificing herself for the love they once shared. Once the battle was over, Wade saved Copycat with his own regenerating flesh, ripping apart his costume in the process, so that her absorbing abilities could take in part of his healing factor. Nevertheless, Vanessa admitted that she was no longer in love with Wade and gave an emotional speech about how he needed to move beyond everything that drags him down, including himself.
Deadpool: The Circle Chase (1993) #4
published

added to marvel unlimited

letterer

penciller

colorist

editor

inker

writer
What is Marvel Unlimited?
Unrequited love: The ultimate "defeat."
MOTHER & CHILD
Back in 2012's DEADPOOL #18, Deadpool showed a rare moment of weakness when he thought he was responsible for the death of his daughter and the woman who birthed her. Pulling off his mask and running into a crater full of dead bodies, a sobbing Wade had to be forcibly dragged away by Wolverine and Captain America.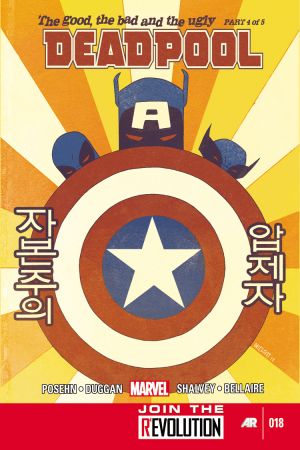 The Hype Box
Can't-miss news and updates from across the Marvel Universe!