Comics
Published May 11, 2021
Hellfire Gala Previews and Predictions: X-Men
See what to expect when Jean Grey, Scott Summers, and their Super Hero squad arrive at the Gala!
On June 9, the Hellfire Gala will celebrate the ascendance of the mutant nation of Krakoa. It will also mark the debut of a new team of X-Men. There have been many different incarnations of the X-Men in the past. But this will be the first iteration that was hand-picked to represent Krakoa's diverse population.
Word has it that X-Men co-founders Cyclops, AKA Scott Summers, and Jean Grey took it upon themselves to rethink the team for a new era. Their choices will be the public faces of Krakoa as they defend not only their nation, but also a world that has often hated and feared them. But now, they may reach a new plateau as both heroes and celebrities.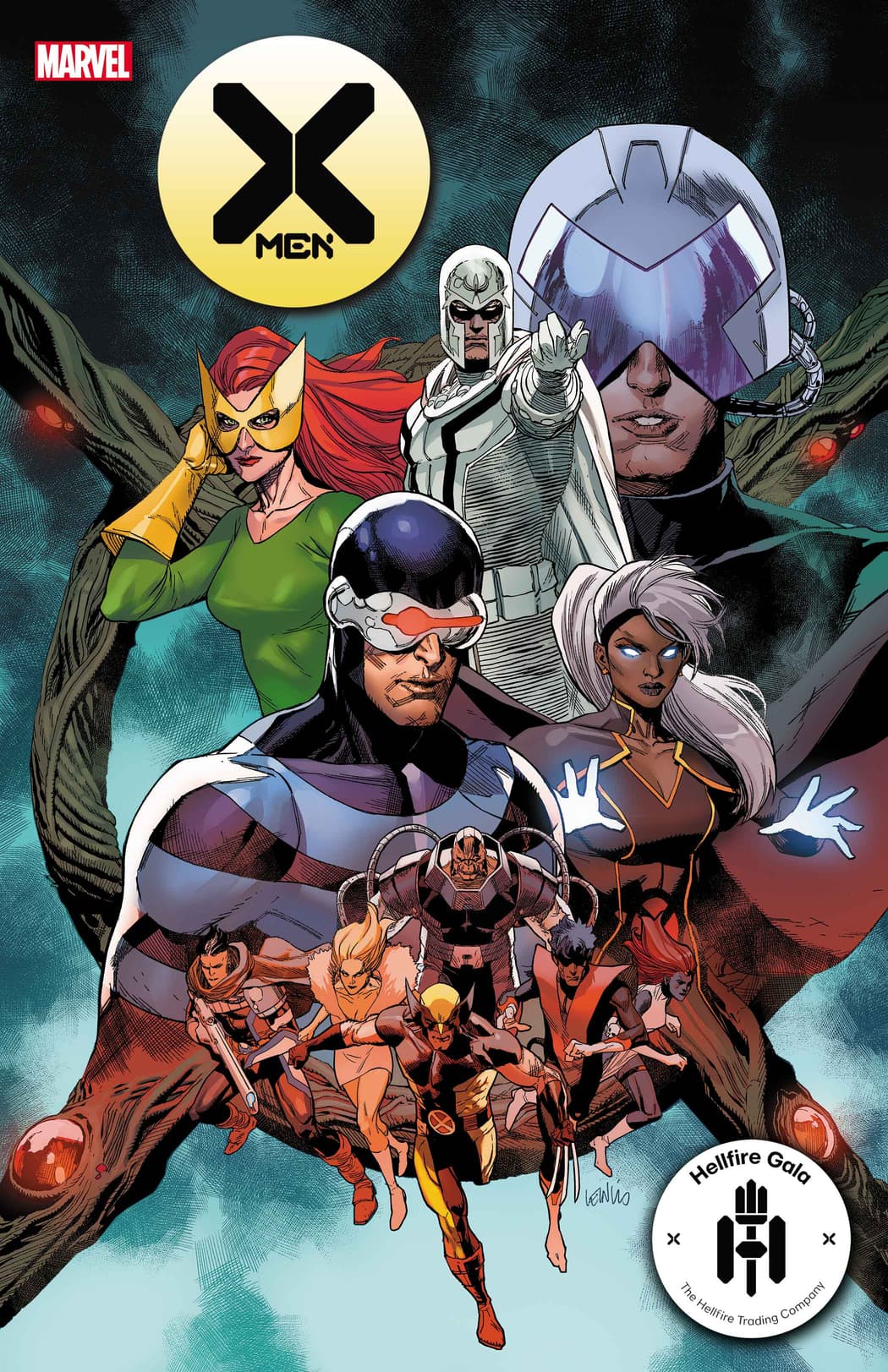 The early line on the team is that Rogue was one of the first selections, along with long-time ally, Sunfire. Professor Charles Xavier may also take a more active role with the team that he guided for so many years. The younger generation of heroes will be represented by Synch and Wolverine (Laura Kinney).
For the final slot on the team, Scott and Jean decided to give Krakoa's citizens the chance to vote on it. Strong Guy, Forge, Tempo, Boom-Boom, Marrow, Armor, Cannonball, Sunspot, Banshee, and Polaris were all on the ballot, then Lorna Dane came out on top.
Make no mistake, this new team of X-Men is a statement to the world at large. Fittingly, the new team is also making a strong fashion statement as well. Designer Russell Dauterman has provided Scott and Jean with stunning outfits for the occasion. Scott's new clothing evokes the feel of his previous costumes, with an exaggerated visor and a nearly solid blue ensemble. The shoulder pads, collar, and splashes of yellow and orange give him an air of authority. As for Jean, the flowing cape gives her a regal air. Like Cyclops, she is also rocking a pair of shoulder pads as well.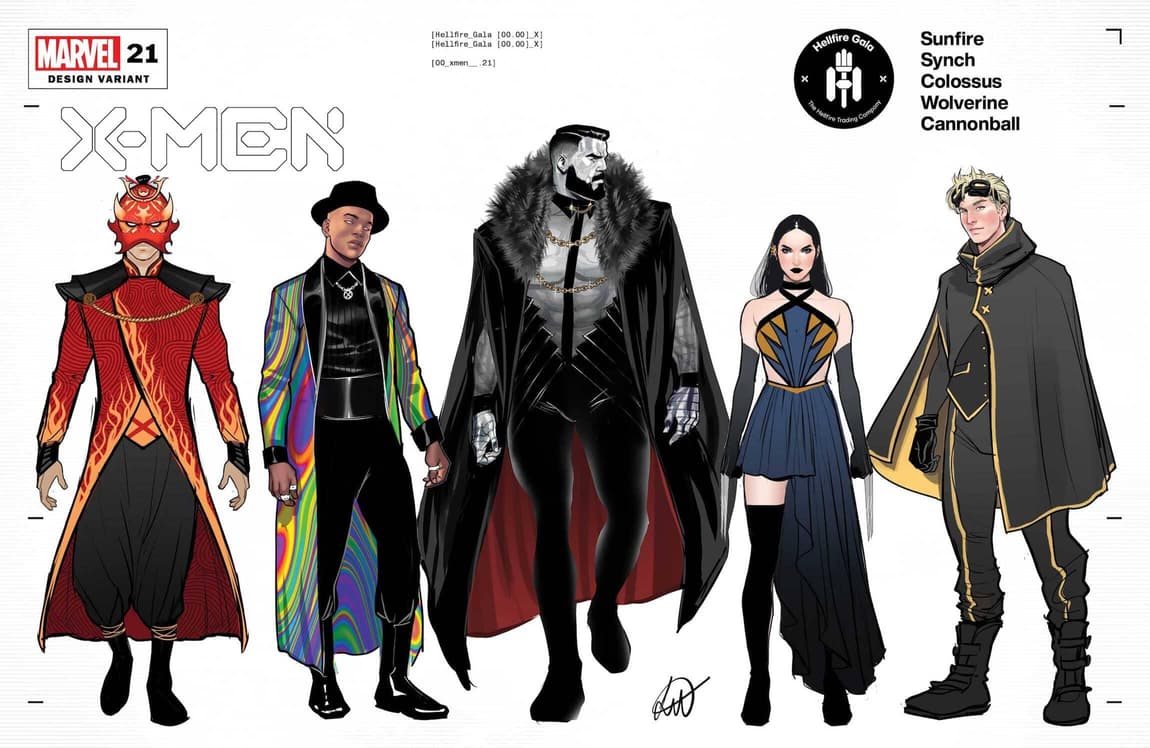 While Jumbo Carnation is mutantkind's most prominent fashion icon, designer Lucas Werneck is really leaving his mark on the Hellfire Gala. Werneck's design for Colossus is already turning heads. Like many of his colleagues, Colossus has embraced the bare chest look. But by remaining in his armored form, he stands out from the crowd.
Werneck's designs for Wolverine/Laura, Synch, and Sunfire are also very eye-catching. Laura's dress has some asymmetrical elements, but it captures her inherently fierce qualities. Synch's coat mimics the rainbow of colors that emerge when he uses his mutant powers. But underneath all of those colors is a stylish black suit. Finally, Sunfire's outfit has a stunning array of colors, with an embroidered fire design. He looks like mutant royalty, and that's probably what Sunfire was going for. If he's going to be on the new team of X-Men, then Sunfire's star is truly on the rise.
Look through the book with the gallery below!
Witness chapter five of the Hellfire Gala and the changing of the guard when X-MEN #21 hits comic book stores on Wednesday, June 9!
The Hype Box
Can't-miss news and updates from across the Marvel Universe!