Comics
Published August 9, 2019
'House of X' Artist Pepe Larraz on His Process and Persistence: "I Mean It, a Real Pain."
Get to know the artist of this summer's X-event!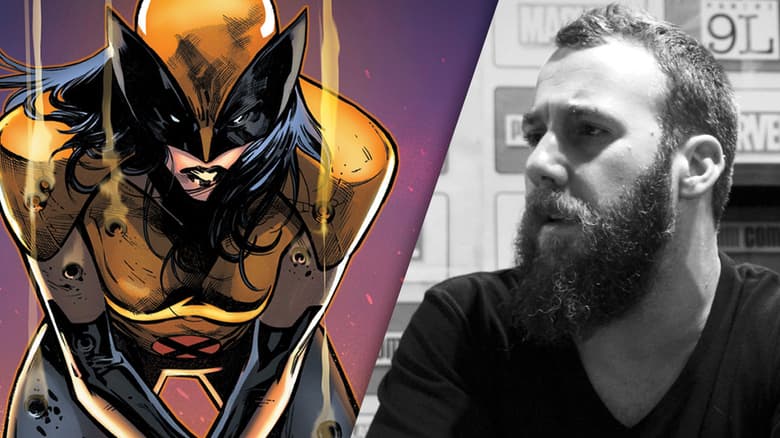 When it came time to shake up the X-Men, Jonathan Hickman turned to artist Pepe Larraz for HOUSE OF X. Larraz had already turned heads with his impressive runs on UNCANNY AVENGERS, EXTERMINATION, and AVENGERS: NO SURRENDER. Larraz is also part of Marvel's stable of up-and-coming artists who are well on their way towards becoming superstars in the industry.
Marvel.com recently had a chance to speak with Larraz, and he told us that his first exposure to Marvel was Todd McFarlane's seminal work on SPIDER-MAN.
"Absolutely stunning work for my 10-year-old mind," gushed Larraz. "The first series I bought with my own money was SPIDER-MAN 2099 by Peter David and Rick Leonardi. Those issues were fabulous."
Larraz told us that he made two attempts to break into a fine arts college. When that didn't work out, he took it upon himself to further his artistic education.
"I'm mostly self-taught on comics," admitted Larraz. "I studied in a high school specialized in art, and then studied art history in college. At the same time I studied sculpture. But I think I learned to make comics with my pals in high school. I was fortunate enough to go to the same class with Ken Niimura, who recently won an Eisner Award for his UMAMI series.
"We did a number of self-published comics years ago along with some friends who are well-known artists today: Esther Gili, Alvaro Ortiz, and Carlos Salgado. I think you learn to make comics by discussing comics with other artists. To be in contact with other artists is as important to me as discipline and work capacity."
Larraz credits his first job at Marvel to his tenacity. Or more specifically, his ability to "be a pain."
"I mean it, a real pain," added Larraz. "I ended up sending them a weekly mail. I realize now that this strategy might not be the best one to follow, but it was the only one I could do. I understood back then that they receive tons of portfolios every day, and mine should be the first one on the pile when they have an opening for a new artist. So, I was persistent. It took me almost two years before C.B. [Cebulski] told me in Barcelona that I was going to be hired."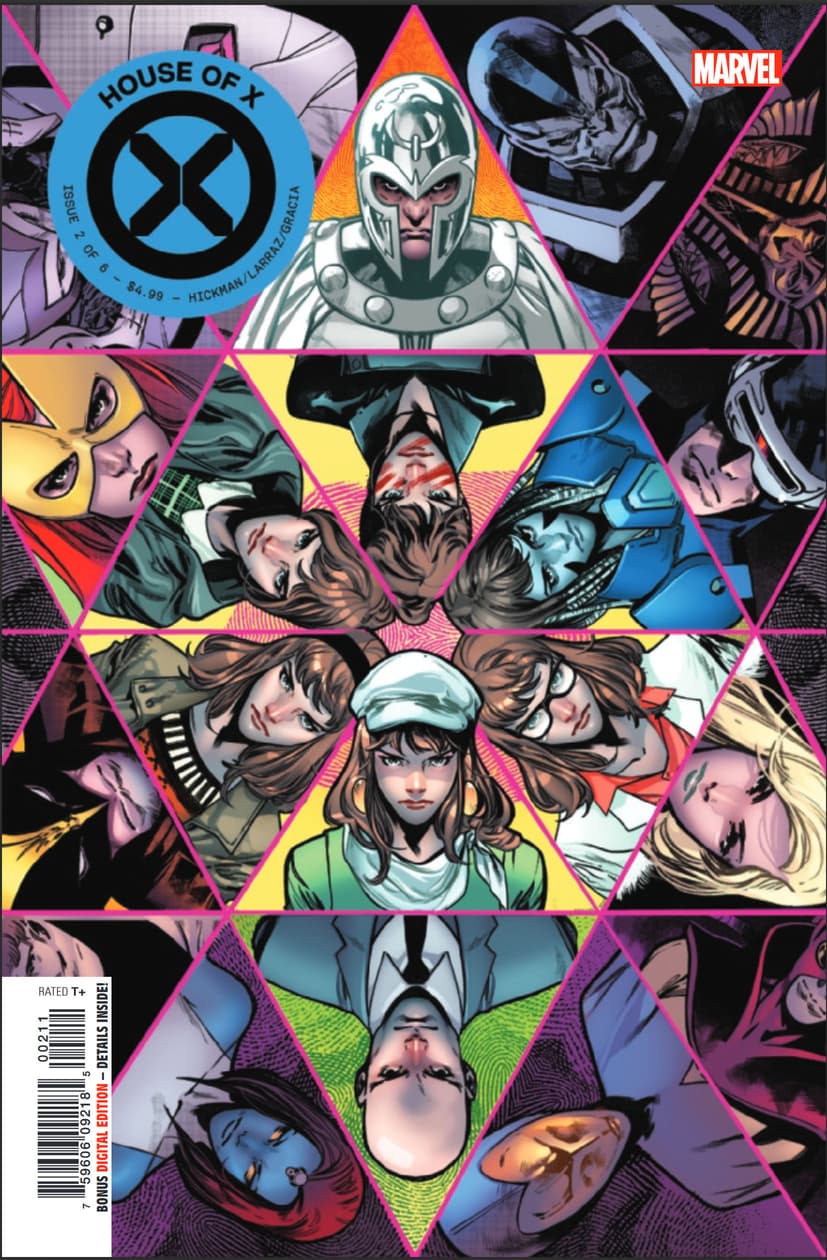 Additionally, Larraz shared a few insights into his artistic process as he breaks down scripts into comic book pages.
"I read the script several times before starting drawing storyboards or layouts," said Larraz. "While I'm reading, some images already come to my mind. I make a breakdown by planning each scene separately and identifying the importance of each one in order to create a visual balance between them.
"Then I start making the thumbnails of the pages. They're like a small model of the final page. They have to be small because you have to do it very fast, and discard it if it doesn't work. You can't rely too much on it, because they're just tests. On those thumbnails, I design the storytelling, the camera angles, and the panel composition with light and shade. It doesn't matter if you find the right one on your first attempt. I try to make several thumbnails just to be sure that the first one is the good one.
"I also find the locations for the action. I always like to spend some time looking for a good location for the scene, or designing it, if necessary. I treat the background as if it is another character in the story.
"Once I have the first thumbnails with camera angle and composition, I like to enhance the layout by trying panel compositions which make the page more visually interesting and fun to draw. I remove backgrounds when needed [and] break the limit of the panels while looking for variation and impact. Then I do the pencils and the inks."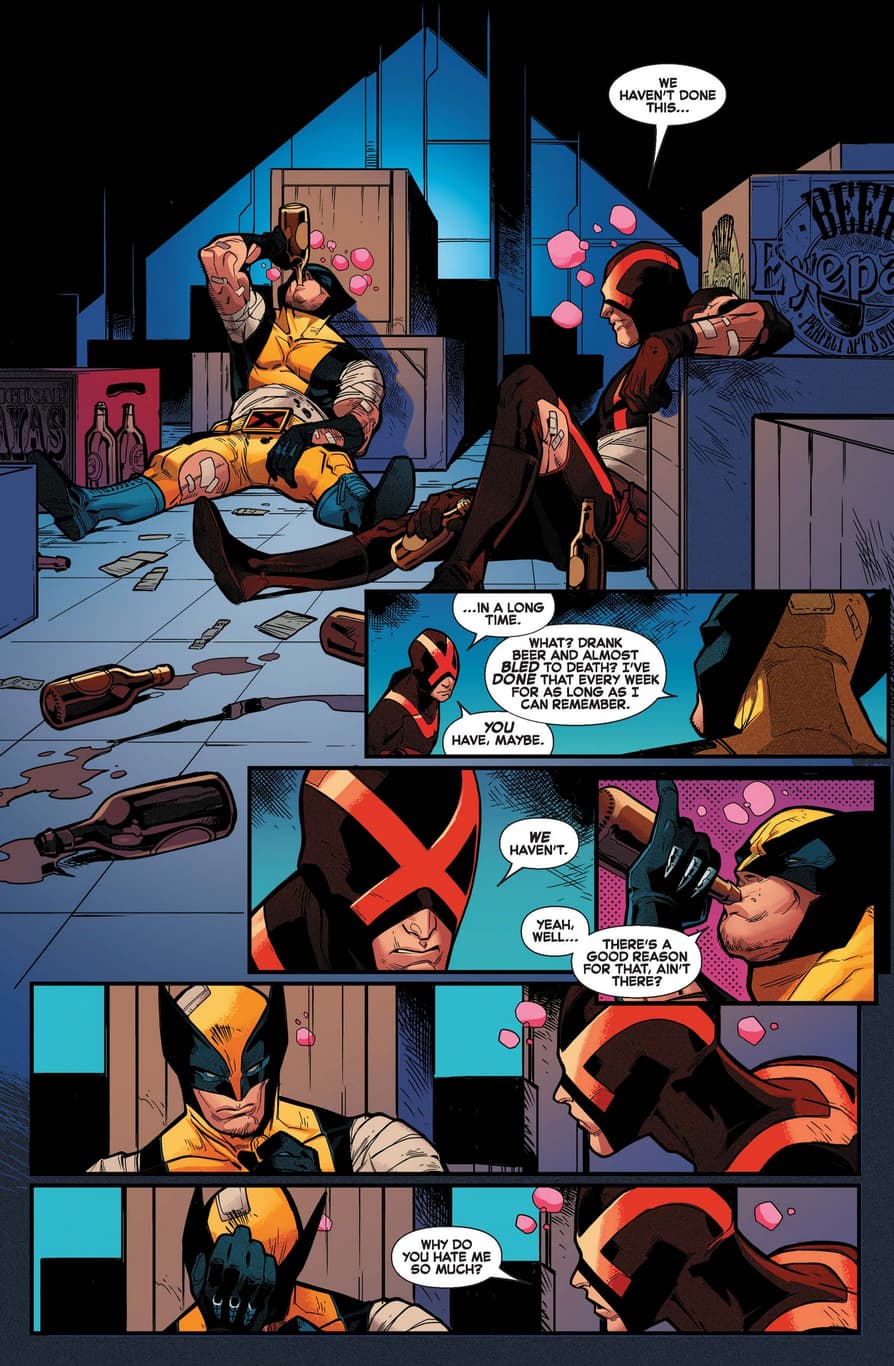 Because Larraz has already worked with several of Marvel's top writers, he found it hard to pick only one as his most memorable collaboration.
"It is difficult to pick just one because I've been very fortunate with the writers I collaborated with," noted Larraz. "Matt Fraction, Brian Michael Bendis, Jason Aaron, Jonathan Hickman, Rick Remender, Gerry Duggan, Kathryn Immonen, Mark Waid, Jim Zub, Al Ewing, Greg Weisman, Charles Soule...
"I specifically remember Aaron's scripts for WOLVERINE & THE X-MEN because I was doing the series I wanted [to do] with one of my favorite writers. The run with Duggan on UNCANNY AVENGERS was terribly fun, and we developed a great relationship. And one of my favorite issues of my career was the JOURNEY INTO MYSTERY story I did with a script by Kathryn Immonen. It was about dogs, dwarfs, and kids in Asgard. Pure joy."
Naturally, that long list of writers gave Larraz a lot of strange things to play with on his pages.
"A bathroom becoming the Danger Room? Animals made of sound waves? A Black Metal version of Thor? A boy with three faces and six arms and legs? Kitty Pryde transformed into a bunch of telepathic cats?
"But I think Hickman has beaten them all – tree roots full of eggs which contain growing bodies? Check."
He also found it quite difficult to narrow down his favorite pages and covers.
"It is hard to pick one, not because I have many favorites, but because I'm very critical of my own work," said Larraz. "If I guide myself by the number of times that people had tattooed one of my covers on their skin, I think the cover for X-MEN '92 #1 wins all of the competitions. I personally like the cover for HOUSE OF X #2, because I tried something different there and I think it works nicely.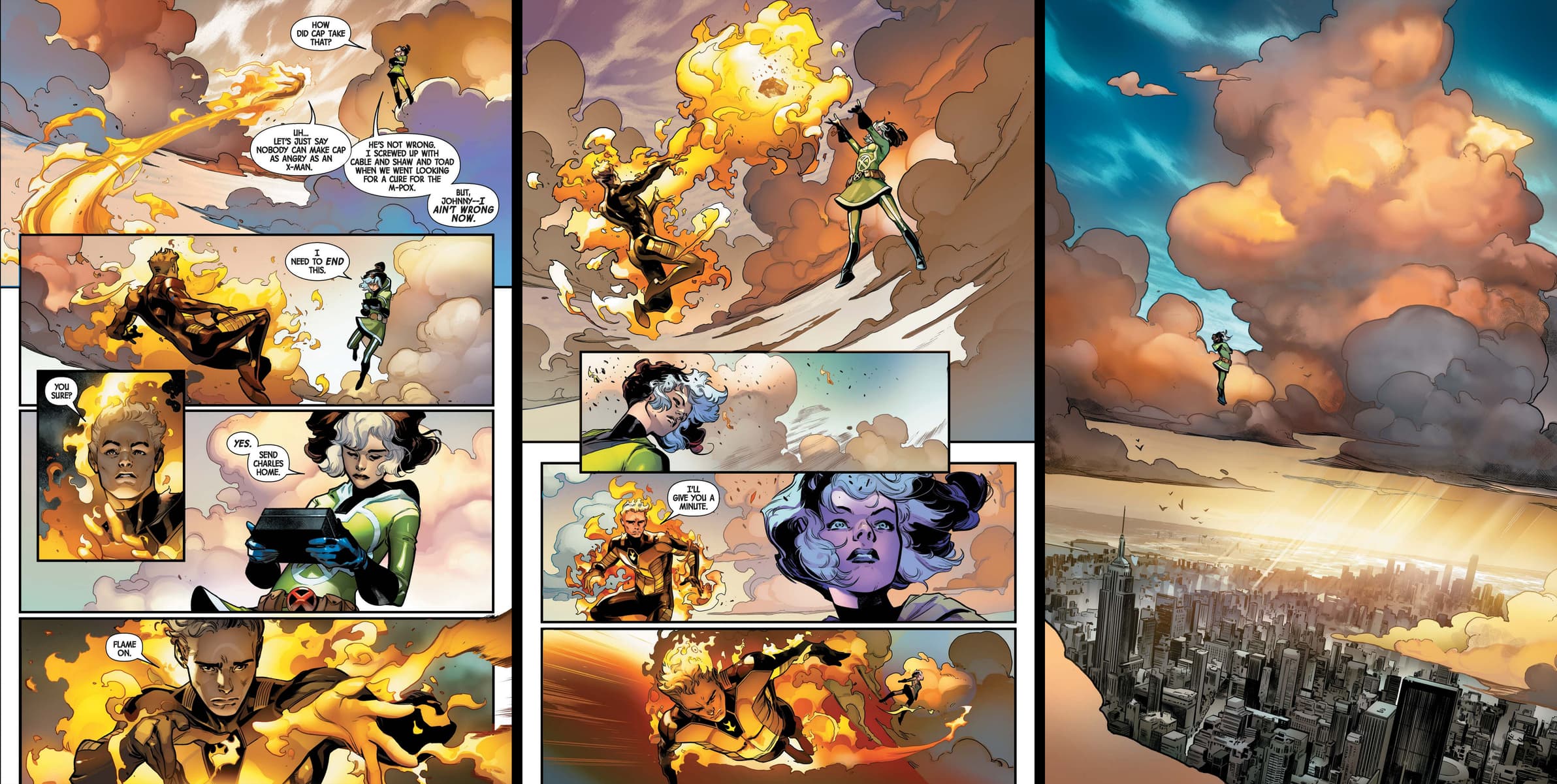 "There have been [several] pages where I've learned a lot of things about making comic books. The first pages of HOUSE OF X, the dialog between a beaten Cyclops and Wolverine in WOLVERINE & THE X-MEN #40, the page where Kanan lost his master in KANAN: THE LAST PADAWAN #2, the page where Rogue says farewell to Charles Xavier in UNCANNY AVENGERS #22, the first time I felt I've drawn a decent Thor in THE MIGHTY THOR #13... A lot of them are special."
According to Larraz, his favorite Marvel characters are still the ones he loves the most.
"You always feel a strong bond with the ones that you read when you started to love comics," explained Larraz. "In my case that was the X-Men, but also Deadpool and Spider-Man 2099."
His love for the X-Men may explain why Larraz feels that he's already working on his dream project with HOUSE OF X.
"I know it because if anyone else were doing HOUSE OF X, I'd be absolutely jealous," admitted Larraz. "But at the same time, it would be fantastic to read the comic as a whole for the first time. I'd love to stay working with my beloved mutants for as long as I can."
Larraz also told us that being singled out as a rising star was his proudest moment at Marvel.
"It was a clear message from Marvel saying 'we strongly believe in what you do,'" said Larraz. "It was fabulous and a bit unnerving, given the quality of the artists selected in the same batch. Aaron Kuder, Mike Del Mundo, Russel Dauterman, Javier Garrón, and Marco Chechetto are on top of the industry. Being among them is an indescribable honor."
Stay tuned to Marvel.com for what the future holds for Pepe Larraz!
The Hype Box
Can't-miss news and updates from across the Marvel Universe!