Comics
Published September 10, 2019
Javier Garrón Draws Inspiration from Marvel Legends and His Fellow Rising Stars
Garrón shares the art that helped him develop his own style.
Like the Super Heroes and Villains they draw, artists also have an origin story. Drawing since he can remember, one of Marvel's Young Guns Javier Garrón brings us his artistic influences, how his style has changed over time, and advice for the next generation of artists.
In his own words, Garrón says, "Talking about influences has always been quite an interesting subject. I think I've been influenced by certain things, but [in my] talking to people, they find elements from another source that I didn't even consider to be there. There are things you want to incorporate in your style because you love them, and some that sneak in unconsciously."
The influences that left a mark on Garrón's storytelling craft stem from movies and film directors, which he goes back to often for inspiration, such as Steven Spielberg, Ang Lee, Martin Scorsese, Darren Aronosfky, Paul Thomas Anderson, David Lynch, and Tim Burton to name a few. When it comes to character design, he'll firmly say video games like Mass Effect, Overwatch, Zelda, and The Last Story.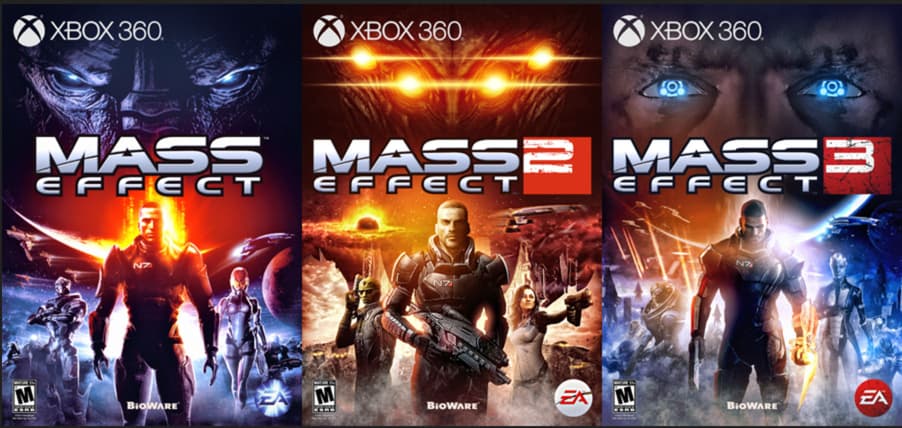 As for influences on Garrón's style, he says, "I'm definitely influenced by the work of some of the greatest artists in comics: George Perez, Alan Davis, Carlos Pacheco, Stuart Immonen, José Luis García-López, Jack Kirby, all the Kuberts, Frank Quitely, Ed McGuinness, Jim Lee, Olivier Coipel, Alex Toth, Pasqual Ferry, Arthur Adams, Barry Windsor-Smith, the CLIFFHANGER founders (J. Scott Campbell, Joe Madureira, and Humberto Ramos), and so many more!
In discussing his artistic influences further and how they manifest in his comic book work, Garrón talked about different approaches to layout, camera choices, and how some artists "truly make landscape paintings with the pages." In reference to those techniques he said, "I'm inspired by all those different approaches and make my own choices depending on what I think works best with the needs of the story. That's always the goal. The comic must look dazzling, but storytelling-wise, the reader must always know what's happening. Sometimes you just have to sacrifice spectacularism for clarity. Movies help a lot on this. Cinematic narrative teaches you the dos and don'ts of narrative success. How to frame a shot and how to relate it to the previous and the next one."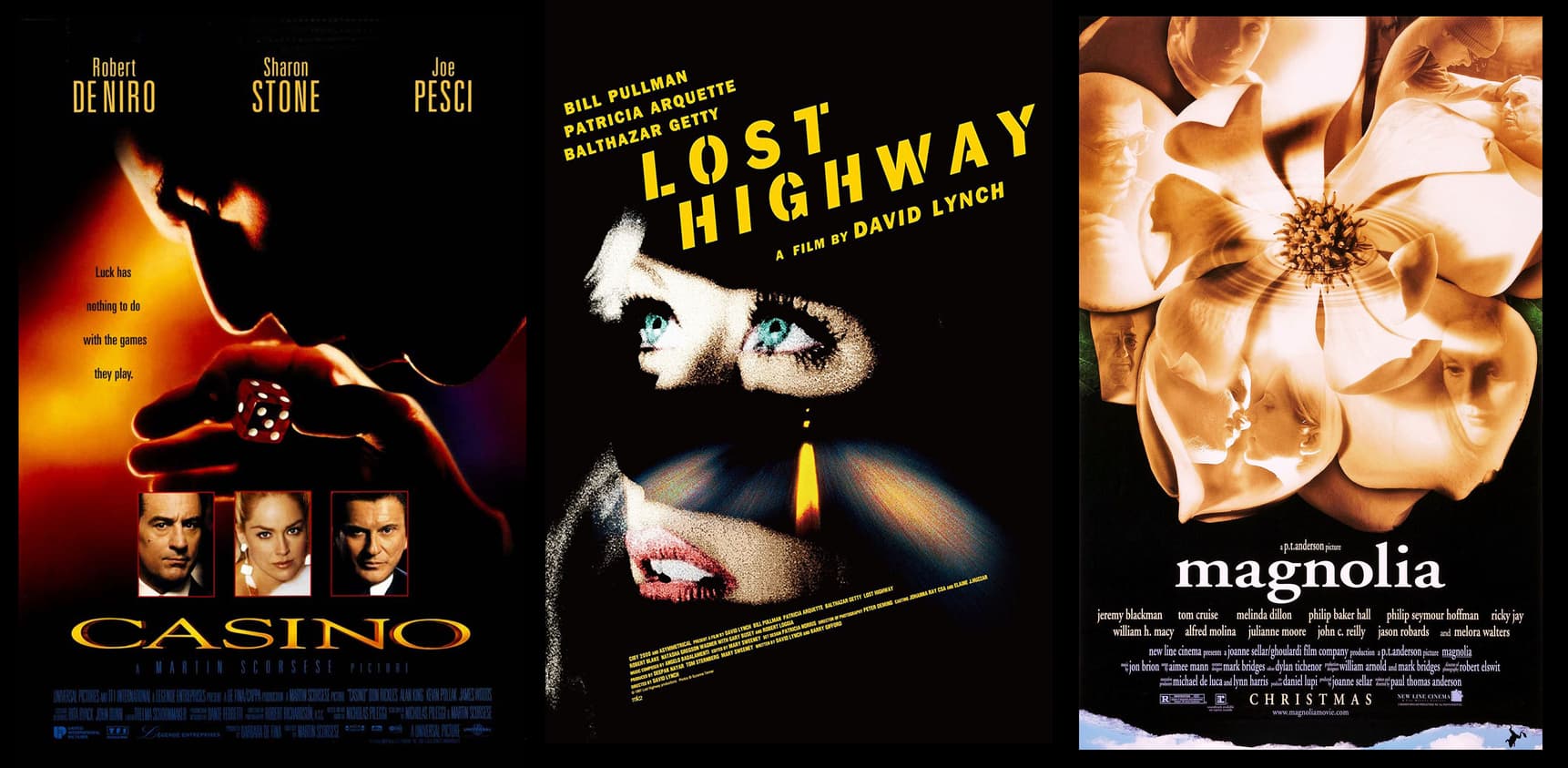 When describing his artistic style, Garrón will say that he's the least objective person with what he does because he is super self-demanding. "I'd say that my style is modern, not old-fashioned at least. Very expressive, and hopefully funny. Detailed (at least most of the time) and emotional."
Garrón remains constantly mindful about his style, and his goal is always to make it cohesive and reliable. He often puts himself in the readers' shoes and seeks to build a trust with them. When he's on a book, he wants to ensure that the experience for the reader will be consistent. By working with the same people, he feels that can create a cohesive experience. "I love, as a reader, strong creative teams, when the same writer and artist have a solid run together."
 
While he works to produce consistent art and stories, his influences change over time. He said, "I'm a very emotional guy and I fall in love constantly with stuff I find. New artists I discover, new books I read, movies I watch, or music I hear. It's a very organic process that just happens [spontaneously]. It's life! A current you navigate as you discover it."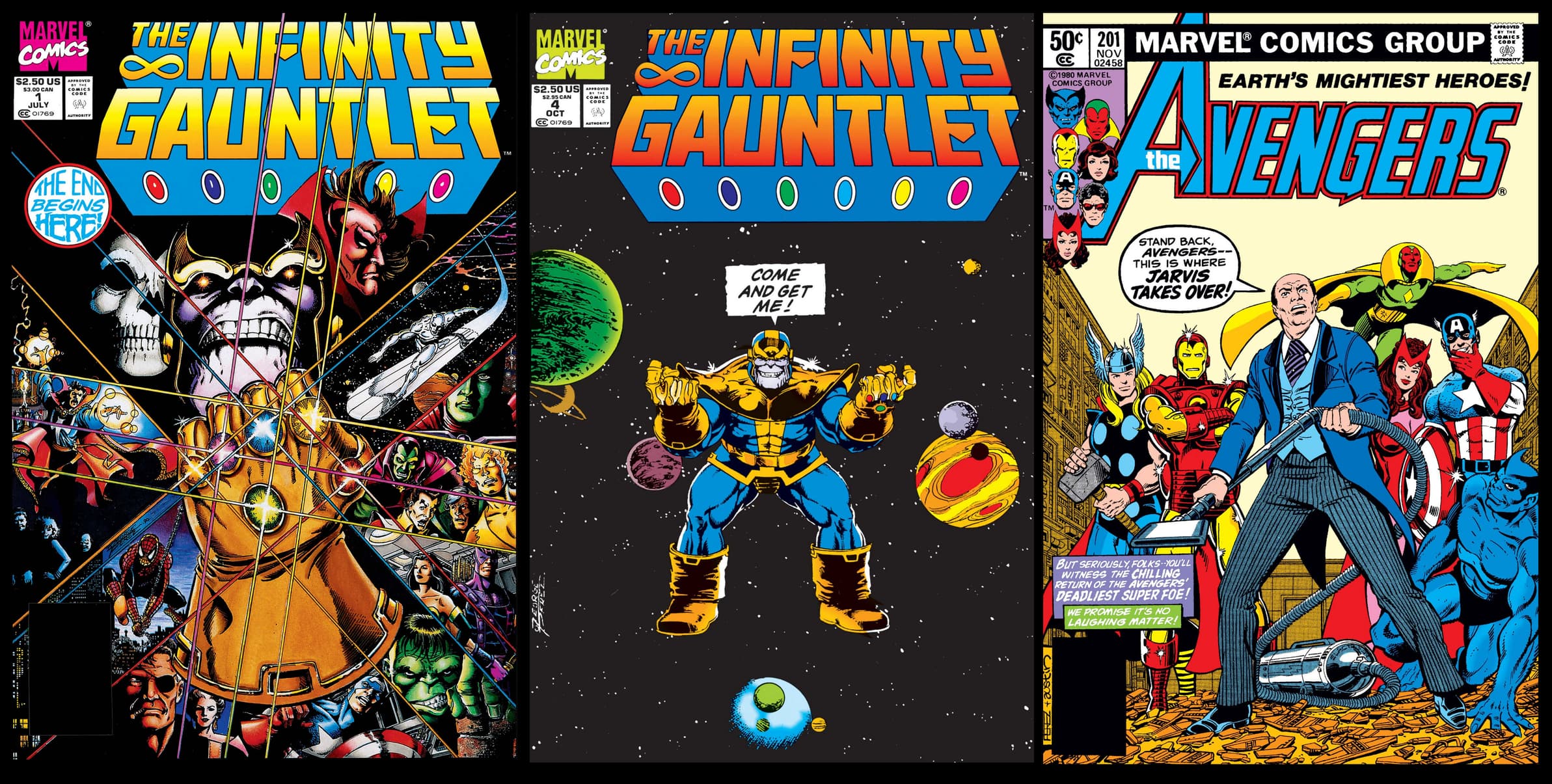 Adding to the opening list of inspiring comic-book artists, Garrón reflects on current comics and creators. "We're lucky to live in a time when so many extremely talented people are active and producing insanely awesome work. Pepe Larraz's HOUSE OF X is the best that has happened to mutants in nearly two decades, best Spanish artist working and some of the world's best! (As well as the rest of my fellow Young Guns, Marco Chechetto! Aaron Kuder! Mike del Mundo! Russell Dauterman!)"
His excitement abounds over Ryan Stegman's VENOM and ABSOLUTE CARNAGE saying that these comics are, "bonkers good, out of this world crazy good." Javier said also that, "all the recent Chris Samnee work is already classic and the very definition of perfection: Daredevil! Black Widow! Captain America! Ryan Ottley already became one of my all-time faves with his Image series INVINCIBLE and he's bringing the good to THE AMAZING SPIDER-MAN , super fun and thrilling stuff!"
"The work of Nic Klein and Scott Hepburn has been consistently incredible since their very beginning, but their DEADPOOL run is quite probably the best graphic run of the character. We're also lucky that Tradd Moore is doing Marvel work again, and his SILVER SURFER BLACK is one of the most gorgeous, beautiful-looking books out there. He's a titan, a legend. Jason Latour is probably more known for his writer side, but he's one of the best artists working now too! He recently had a Silver Surfer special and a Spider-Ham story in a SPIDER-MAN ANNUAL and both are jaw-dropping. Ron Garney on DAREDEVIL! David Baldeon on DOMINO and GWENPOOL! And I could go on and on, the list goes on forever!"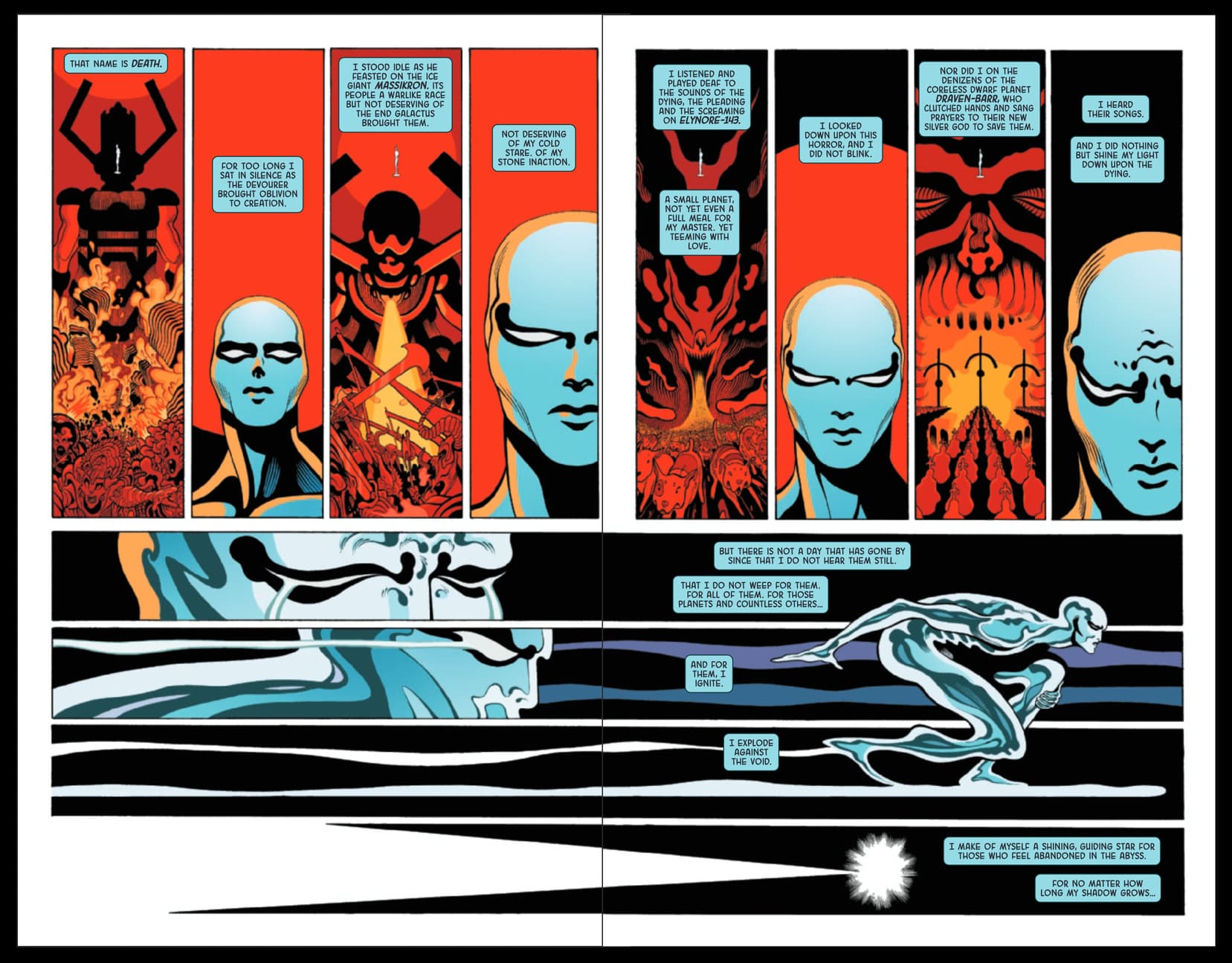 In chatting with Garrón, it became clear that his artistic influences led him down a path to comics and that he also will, if he hasn't already, inspire the next generation of comic book artists. Though he hopes his influence isn't just artistically focused. "I'd hope to inspire not in a style way, but more on the professional side, which is as important as any other part of the job. How to be responsible yet kind and serious but not egocentric. Be nice to all your fellow comic book professionals! You have to be proud of your work yet critical with it. But also not too much because it can reach self-destructive levels without you even noticing. It's a fine line to walk, but your ego and your self-esteem need to be balanced in order to be a good pro."
He also offered some keen advice for comic book creators: "Keep a good diet! Exercise! Go to therapy if you need it! Your body and your mind are your most important tools, so take care! Be proud! Keep drawing and dazzle us all! We all want to fall in love with your art."
Now that's some truly excellent words of wisdom from Young Gun Javier Garrón! Take care, True Believers!
Find out more about Marvel's Young Guns - The Next Generation of Elite Artists!
The Hype Box
Can't-miss news and updates from across the Marvel Universe!