Comics
Published September 17, 2021
Killmonger's Comics History
Who is this forgotten son of Wakanda? Tear into the backstory of Erik Killmonger, infamous foe to the Black Panther.
Have you tried Marvel Unlimited yet? It's your all-access pass to over 28,000 Marvel comics, all available at your fingertips. Sign up now to enjoy your favorite stories just three months after they're in stores.
Proud. Intelligent. Dangerous. These adjectives and more describe the man known as Killmonger. During his almost fifty years in Marvel comics, Killmonger has fought against Wakanda countless times and has even ruled the kingdom as the Black Panther in some instances. But behind the weapons and ego, who really is Killmonger? Well, you've come to the right place! Let's dive into the comics history of the man (temporarily) behind the panther habit, Erik Killmonger.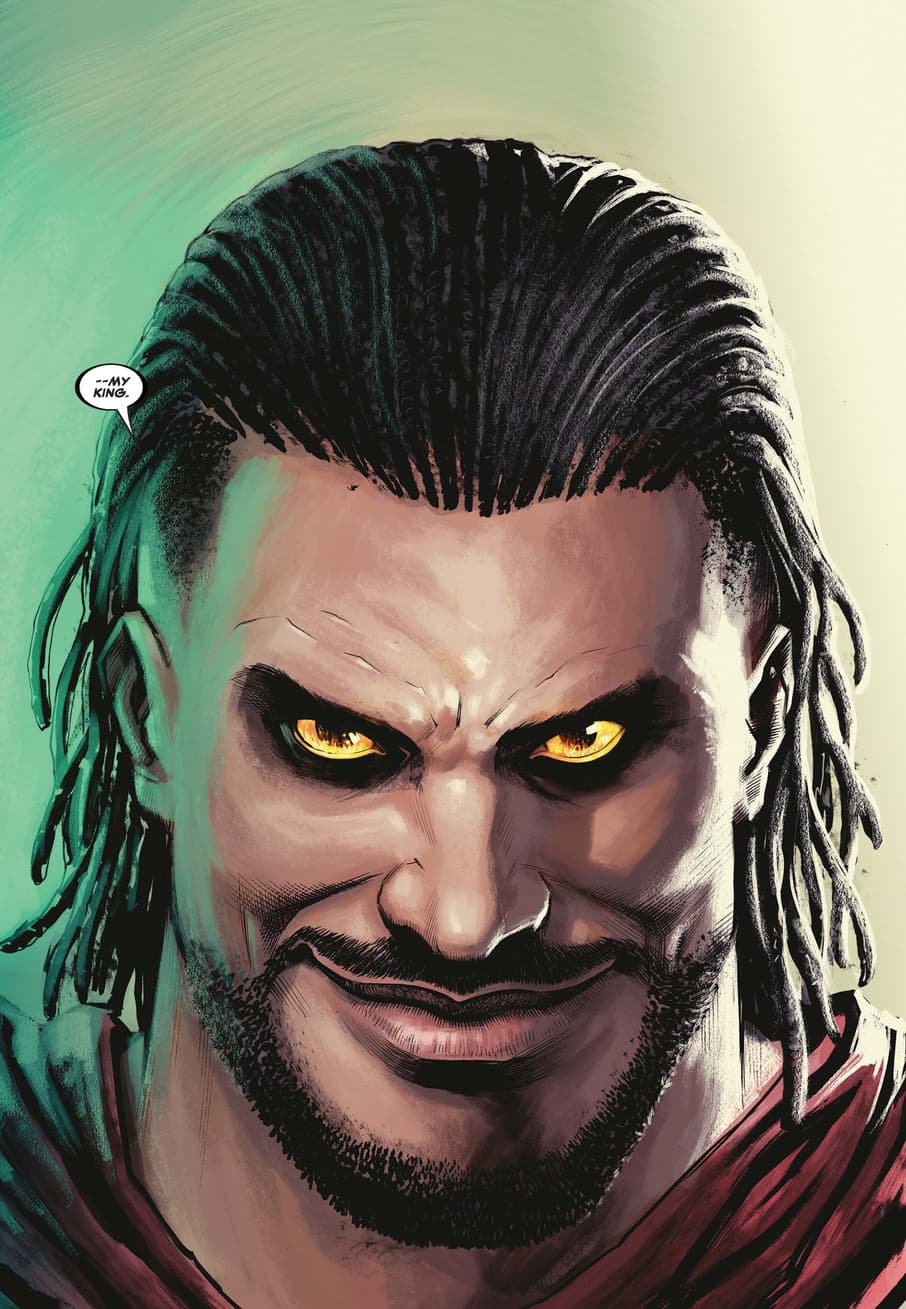 WHO IS KILLMONGER?
Killmonger's first appearance was in JUNGLE ACTION (1972) #6, a co-creation by Don McGregor and Rich Buckler. Born N'Jadaka, Killmonger was a lower-class citizen of Wakanda. His life would soon be turned upside down when M'Demwe, a Wakandan who was working with Ulysses Klaue, killed his parents and kidnapped the young boy, later changing his name to "Erik." Both would be exiled by King T'Chaka, which further ignited Erik's anger. Erik also didn't care for his captor, which was fair given what M'Demwe had done. Eventually, M'Demwe faced the same fate that Erik's parents received. Erik then fled to Harlem to hone his deadly craft, never forgetting his Wakandan roots.
[RELATED: Don McGregor on Breaking Boundaries with Black Panther]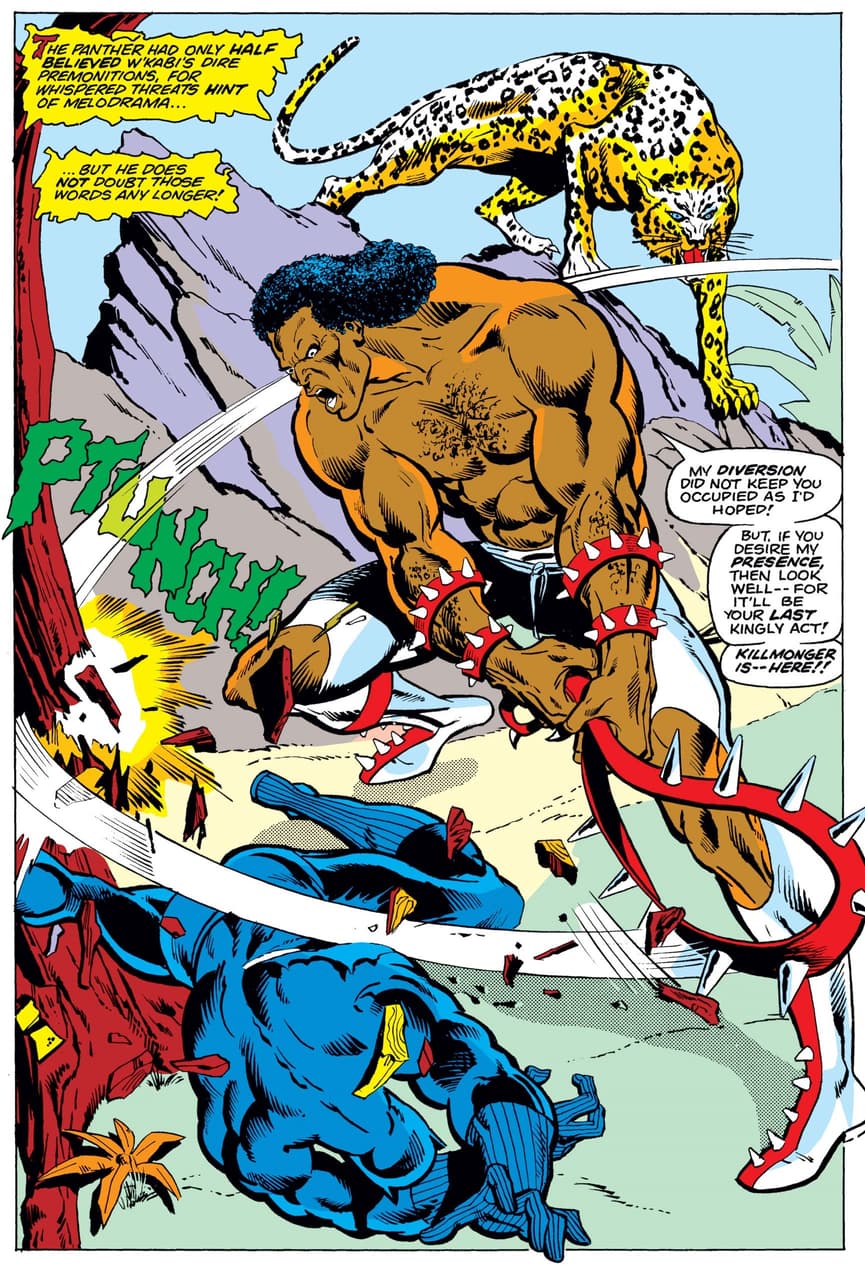 Decades later, Erik returns to Wakanda to seek his revenge under a new name, "Killmonger." (The origin of how Erik receives this name is revealed in 2018's KILLMONGER #4!) Killmonger would battle for leadership in Wakanda, believing himself to be more capable than the current Black Panther, King T'Challa. There are times when Killmonger wins the throne, and other times he would face hard losses. Like, actually dying. But not even death could stop him because, like a boomerang, he always comes back. He was revived by the Mandarin and his ten rings in IRON MAN ANNUAL (1976) #5. As of BLACK PANTHER (2018) #19, Killmonger was further restored through the Resurrection Altar after the war between the Intergalactic Empire of Wakanda and the rebel group called the Maroons. A Klyntar symbiote, that has printed the consciousness of its former host Emperor N'Jadaka onto itself, bonds to the body, but so does Erik's soul. This creates a war for dominance between the emperor, the symbiote, and Killmonger within a newly resurrected form. Yikes.
[RELATED: Black Panther: Space Avenger]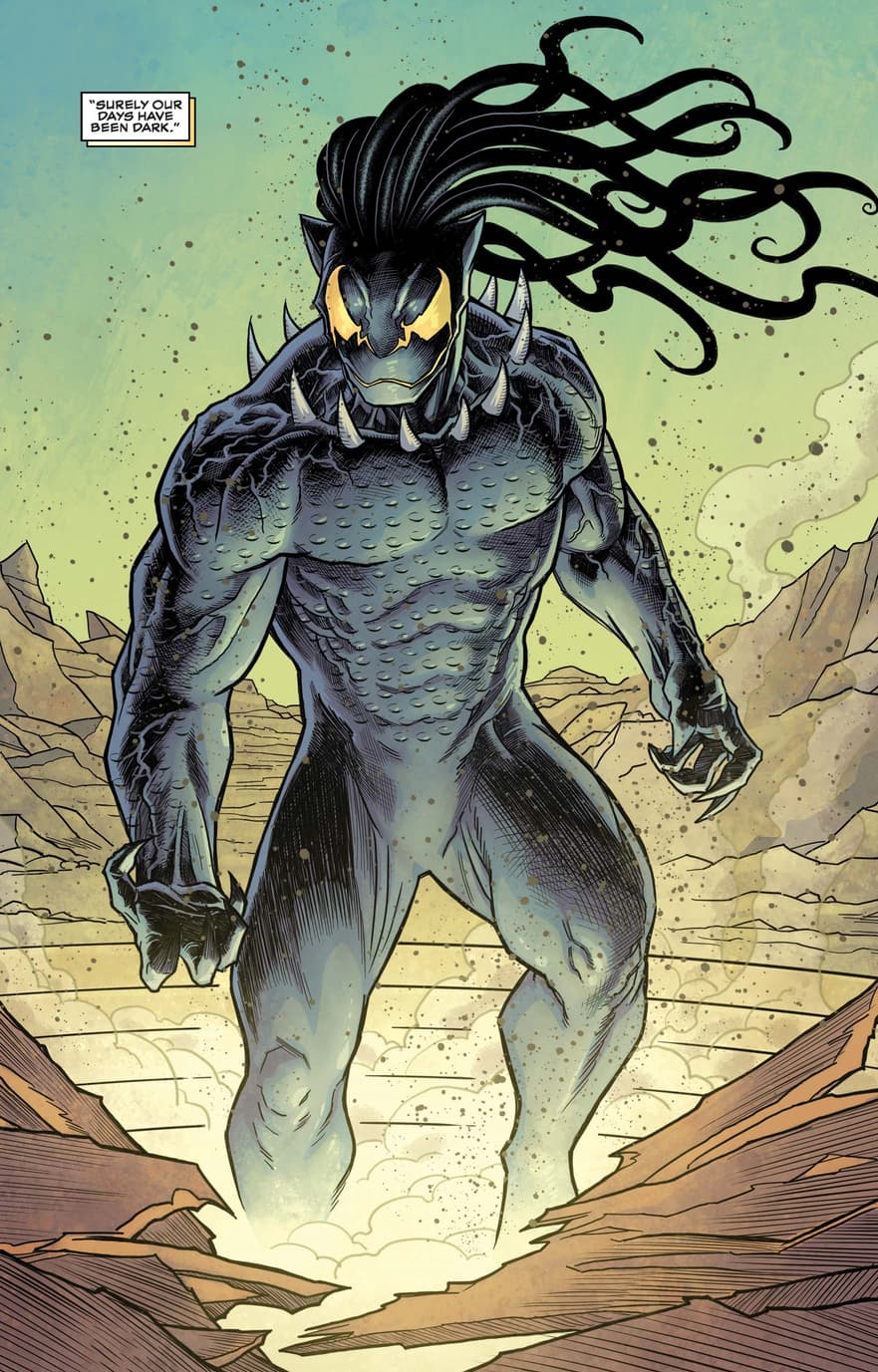 SKILLS THAT PAY THE BILLS
Killmonger is a Renaissance man. He is a master martial artist, multilingual, an expert tactician, and an inventor. Killmonger possesses a genius intellect, his mind rivaling T'Challa's. Who do you know that has graduated with a PhD in Engineering and an MBA from M.I.T? Eating the heart-shaped herb led him to have increased strength, speed, stamina, and durability, but Killmonger was hit with a major side effect too: he fell into a coma due to not being of royal blood. Once out of the coma, Killmonger discovered a way to replicate a synthetic version of the herb. Turning lemons into lemonade. He gained new skills such as a regenerative healing factor, shapeshifting, and the ability to drain the power of Bast the Panther God after joining with a symbiote during his time as Emperor N'Jadaka in BLACK PANTHER (2018). Lastly, he has an army of mutant animals at his beck and call.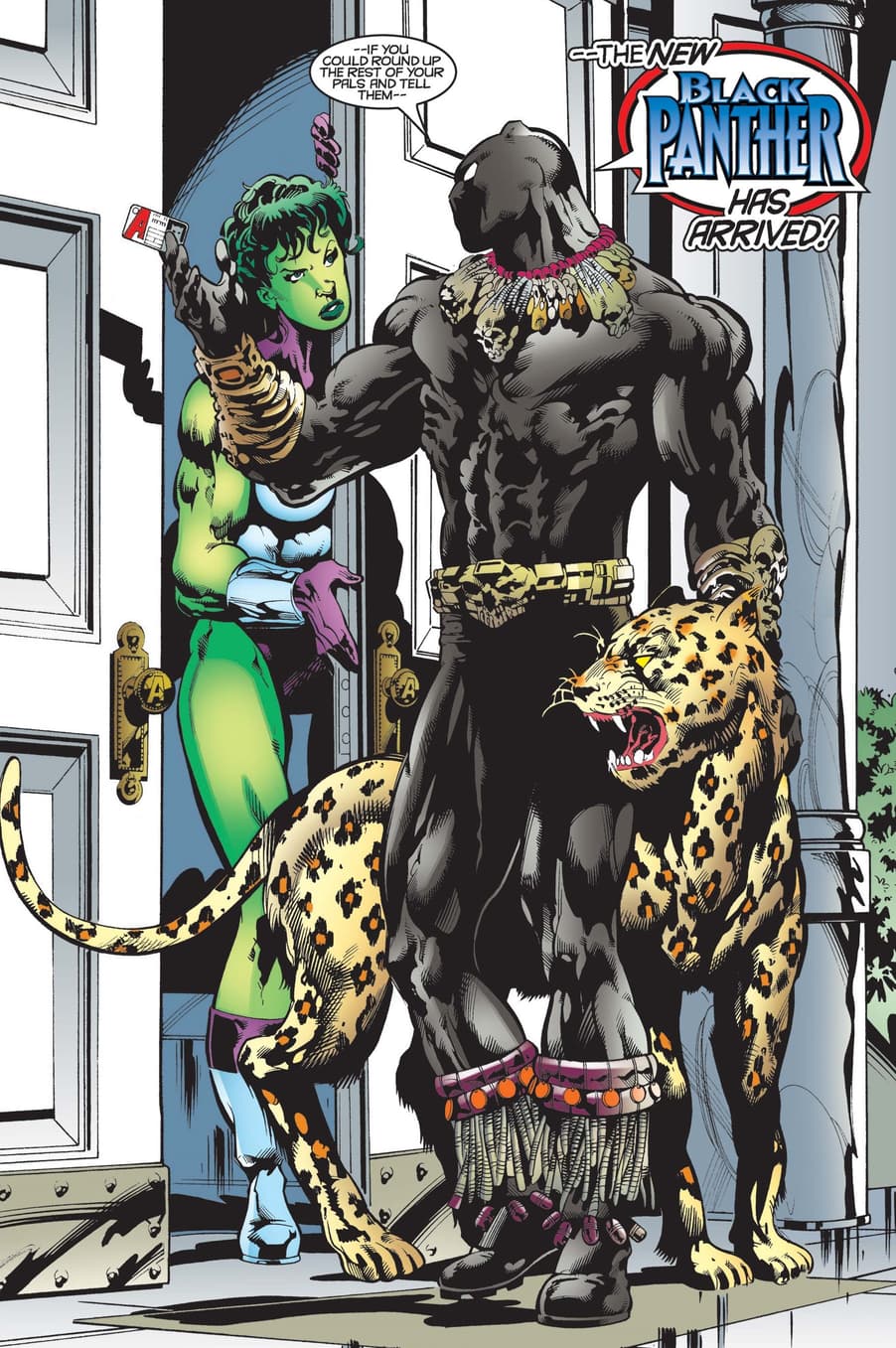 FRIEND OR FOE?
Killmonger has attacked the Black Panther and has tried to invade Wakanda *checks notes* a multitude of times. He and T'Challa are not exactly getting together to play board games on Saturday nights. He might not have a team of allies like the Avengers or the X-Men, but he has teamed up with a variety of villains like Baron Macabre, Madam Slay, King Cadaver, and Venomm (not to be confused with the semi-friendly neighborhood Venom).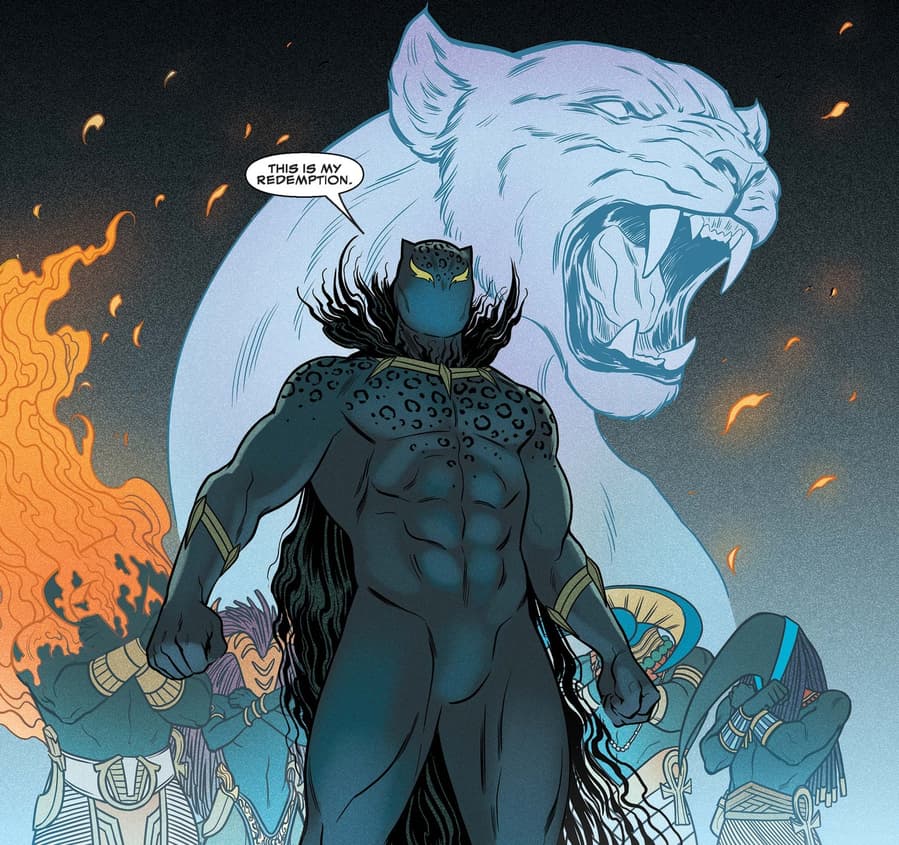 Read Killmonger's complete comics history on Marvel Unlimited today! And don't forget to tune into Marvel Studios' What If…?, streaming exclusively on Disney+!
Follow Marvel Unlimited on Twitter and Facebook to stay tuned in to weekly announcements, articles, and more, all at @MarvelUnlimited. Follow us today to join the conversation with thousands of fellow fans, and let us know what you're reading!
The Hype Box
Can't-miss news and updates from across the Marvel Universe!