Comics
Published June 21, 2021
Spider-Man and Reptil Fight Knull's Monsters
Read 'King in Black: Spider-Man' on Marvel Unlimited now, and see what other new titles we're reading this week.
Have you tried Marvel Unlimited yet? It's your all-access pass to over 28,000 Marvel comics, all available at your fingertips. Sign up now to enjoy your favorite stories just three months after they're in stores.
New on Marvel Unlimited: Reptil joins the ooze-filled fray that is KING IN BLACK! Spider-Man and the teen hero team up against a pack of symbiote dragons as Knull's influence continues to grip the city in KING IN BLACK: SPIDER-MAN (2021) #1. Prepare for big, scaly monsters, an attack from the ocean's deep, and, of course, dinosaurs. Creators Jed MacKay, Michele Bandini, Alberto Alburquerque, and more bring the heat on one of the event's most exciting chapters yet!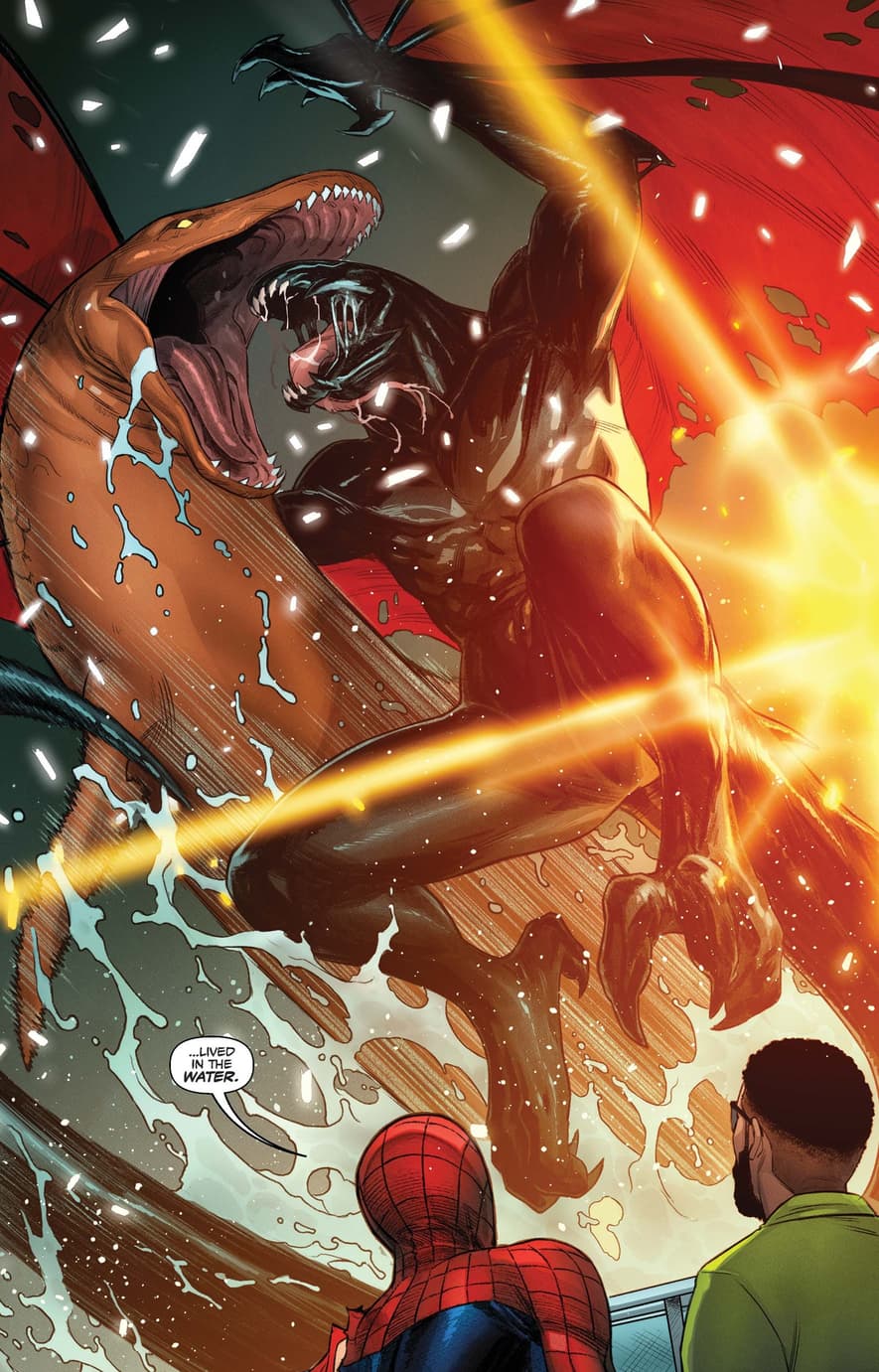 Continue the KING IN BLACK event here, or dive into more of this week's new MU titles below:
NEW ON JUNE 21
A KING IN BLACK tie-in!
Krakoa, we have a problem! The mutants are dying. Their island is dying. Earth itself is dying. All hope for humanity as a species lies in Protocol V. Protocol V isn't going to work. Manifold takes center stage in a climactic issue between worlds.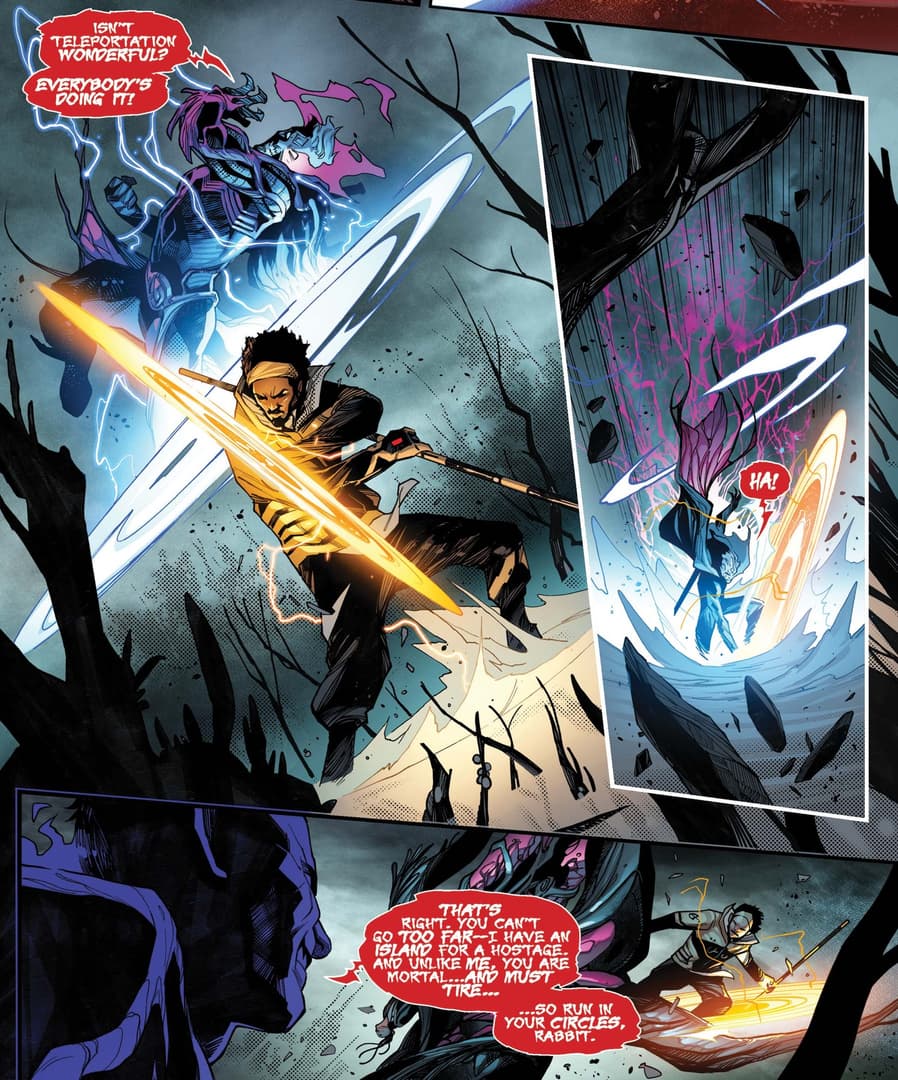 Start this fan-favorite series today!
The War of the Heavenly Cities comes to Wakanda! Z'Gambo manifests over Wakanda, and with it an army of the undead! Other cities, filled with hordes of undead and Marvel villains, appear all over the world! Can Iron Fist stop the worldwide calamity? Will he discover who is behind this deadly scourge?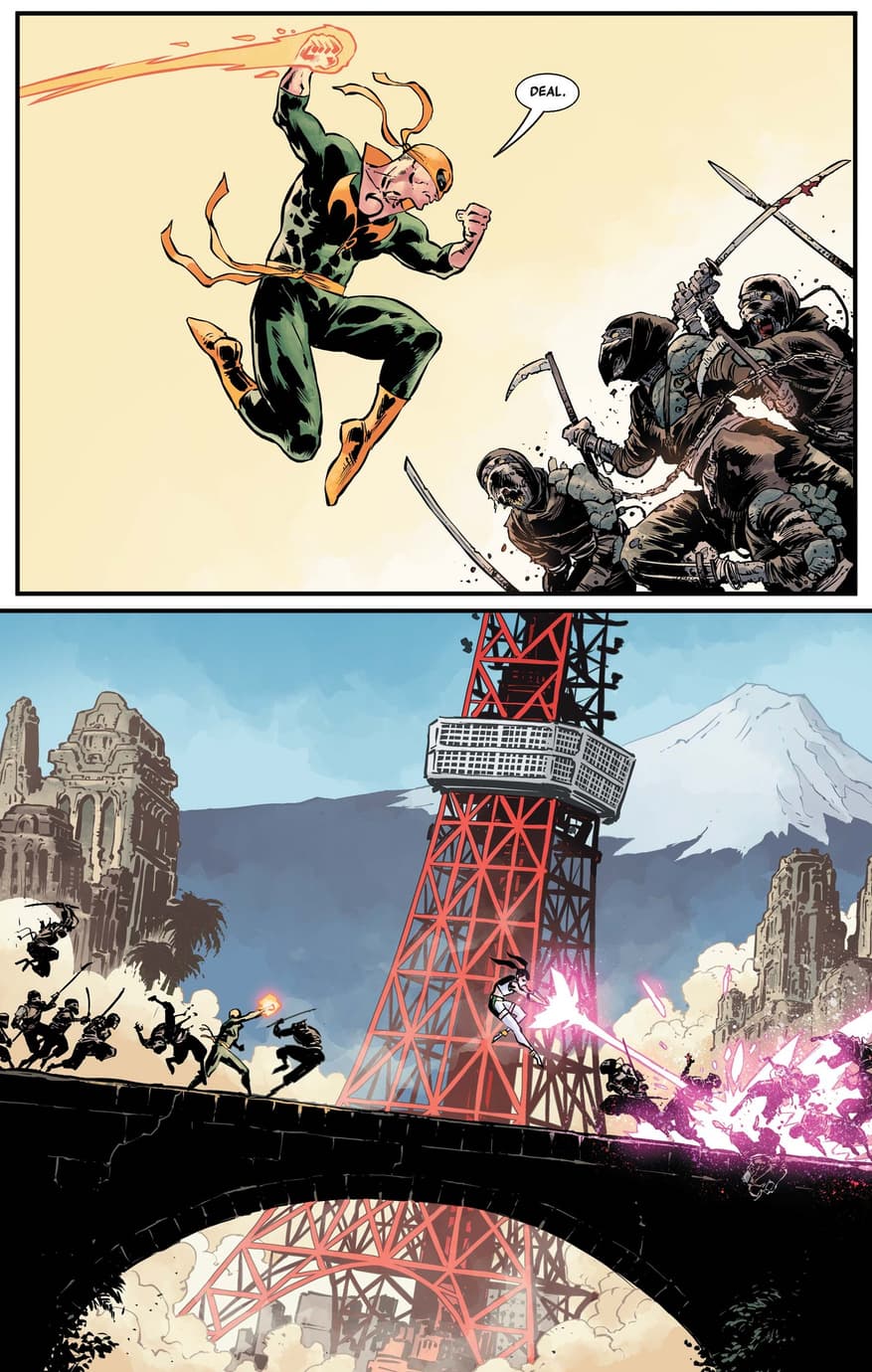 The greatest Knight of them all rides again! Dane Whitman is the Black Knight and wielder of the magical Ebony Blade, but the blade's power comes at a terrible price. Dane forever bears the burden of its curse: an insatiable lust for blood and mayhem that constantly threatens to swallow its owner in darkness. Must that be Dane's fate? Following the battle against the KING IN BLACK, a reinvigorated Dane has a greater sense of purpose than ever before. But his sword is the key to a new enemy's evil plan and only the Black Knight can prevent the coming death and destruction. This conflict spanning mythical Camelot to modern-day New York City will test Dane like never before and challenge everything he believes about himself, the Ebony Blade, and the entire history of the Black Knight! Guest-starring the Avengers!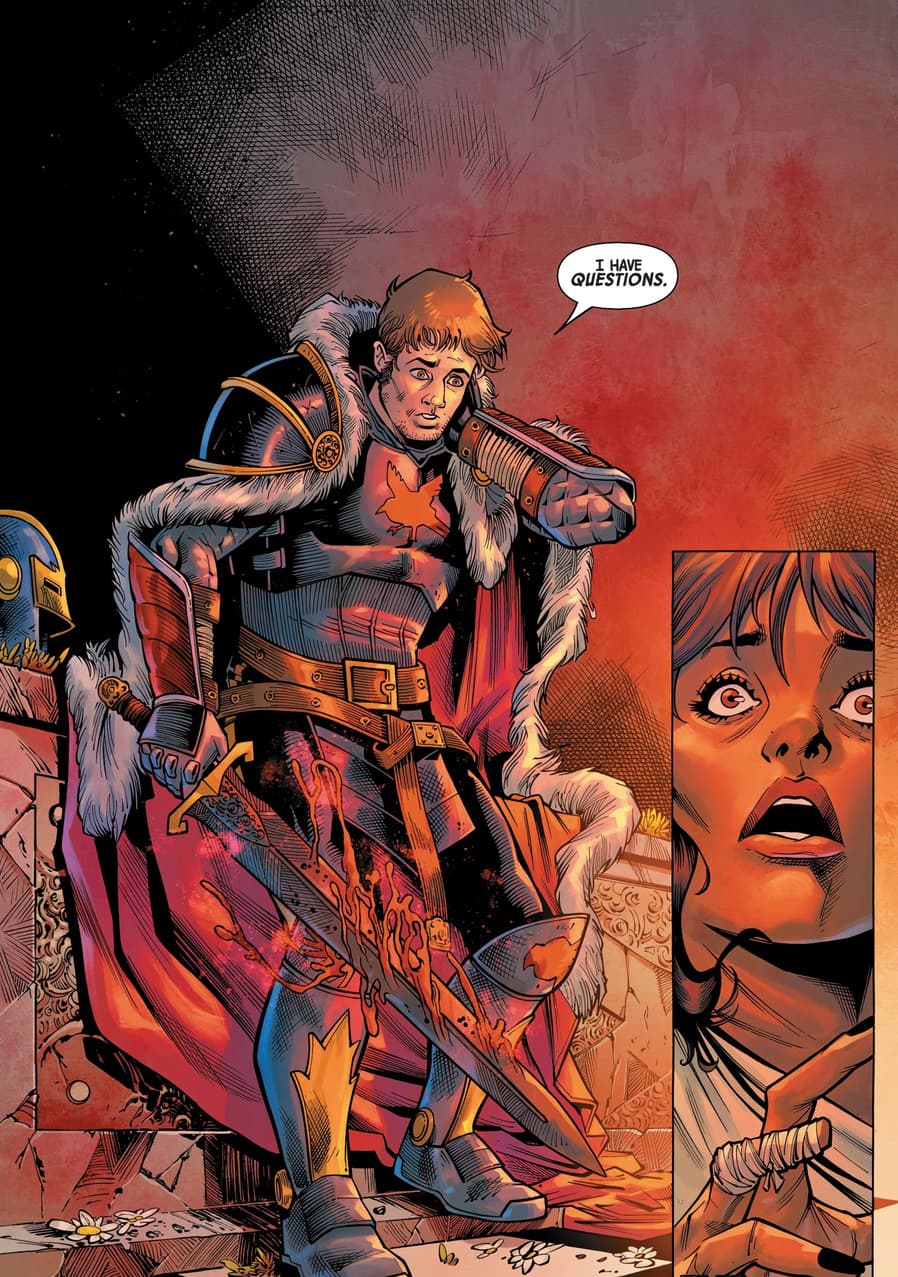 Captain America celebrates 80 years of battling tyranny! And what better way to celebrate than by having a cadre of Marvel's best artists redraw and modernize Captain America's origin and the debut of the Red Skull from CAPTAIN AMERICA COMICS (1941) #1 as well as Cap's return in the Marvel Age from AVENGERS (1963) #4? The legendary stories that changed the course of comic book history are presented in an all-new way for the current generation of Marvel fans!
Swipe right, Captain Marvel! Carol Danvers is back! Or is she? Devastated by her breakup with Rhodey, AKA War Machine, Carol can't seem to get back into her groove. Sure, monsters are still getting punched, but things are also getting missed… and boy, oh boy, is she grouchy. Before she can drive them fully insane, Carol's friends stage an intervention that looks a hell of a lot like speed dating. With friends like these, who needs enemies? Featuring beloved Captain Marvel veteran artist David López!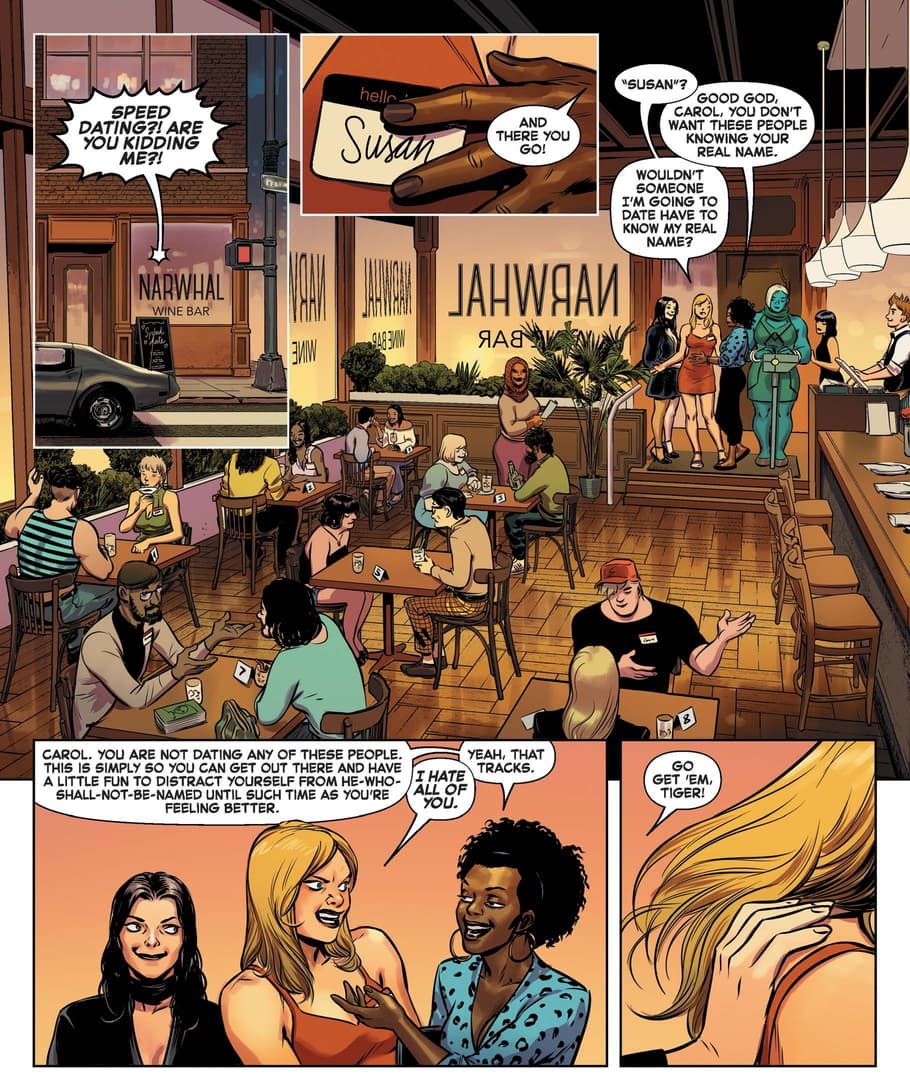 Ultraman narrowly averted a catastrophe decades in the making. The world was saved—but, also, forever changed. Now… come the consequences. Much of the populace regard their defenders with suspicion. Enemies hide in plain sight, and even those closest to Shin Hayata don't necessarily have faith in the Giant of Light. But at last, a long-thought-lost comrade has mysteriously returned! That's a good thing… right? The rise is over. The training wheels are off, and the stakes have never been higher. THE TRIALS OF ULTRAMAN begin here!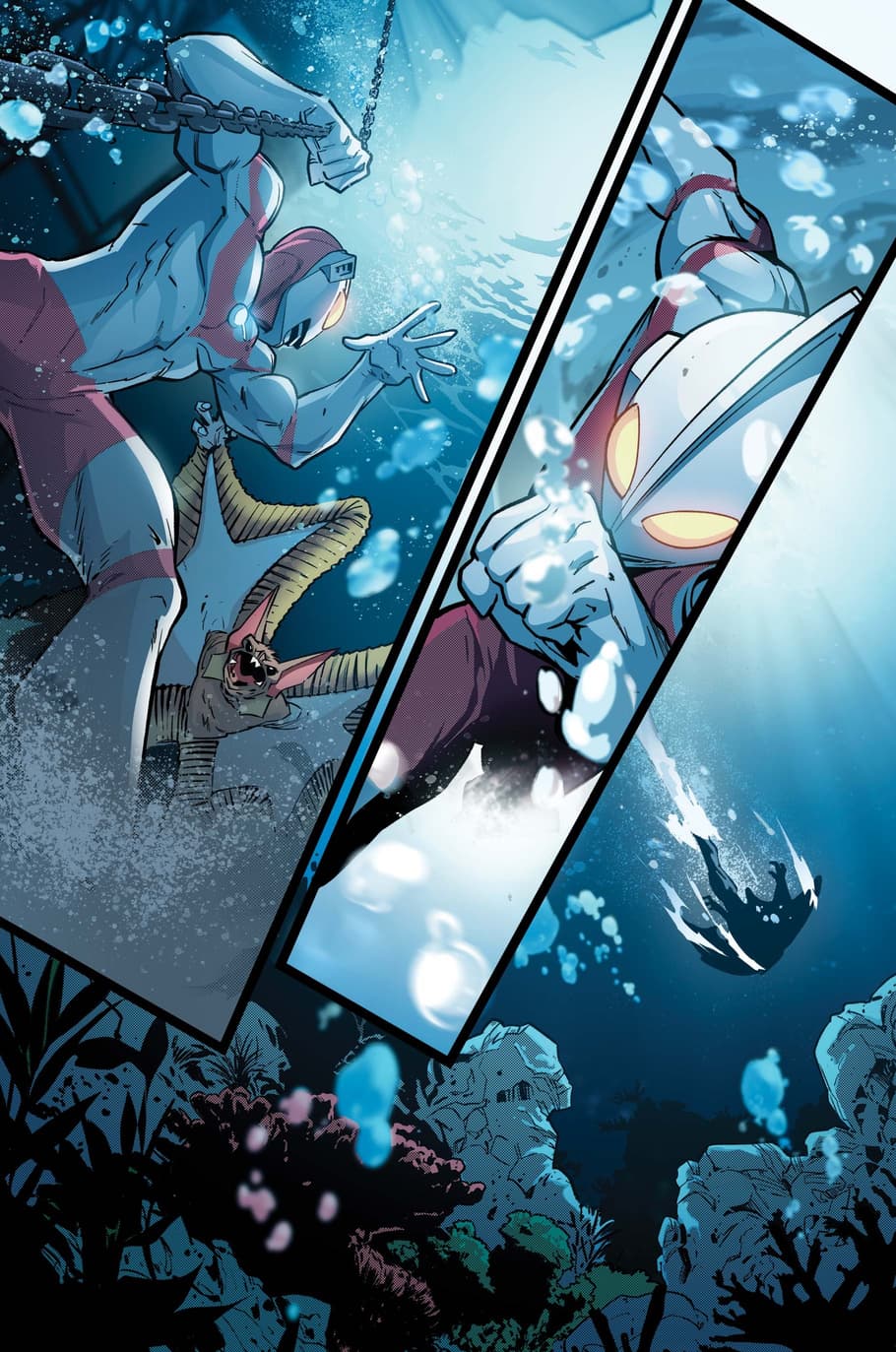 Read more top picks of the week here!
Follow Marvel Unlimited on Twitter and Facebook to stay tuned in to weekly announcements, articles, and more, all at @MarvelUnlimited. Follow us today to join the conversation with thousands of fellow fans, and let us know what you're reading!
The Hype Box
Can't-miss news and updates from across the Marvel Universe!