Comics
Published October 3, 2022
Take a Look at Marvel's 2022 October Novels, Games, and Other Publications
Marvel celebrates Spider-Man, Halloween, and more with new October publications!
October is here, bringing Marvel fans new books, puzzles, and celebrations of characters! The road to Halloween of 2022 presents many Marvelous tricks and treats along the way, from magical card games, the anatomy of superheroes, and the continuing celebration of the original Web-Head, Spider-Man! Check out Marvel's October novels, tabletop games, recollections, and more!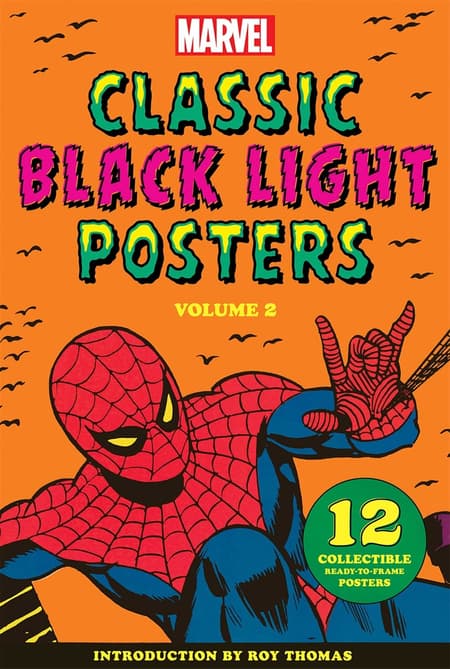 Now's your chance to make your Marvel collection look even cooler with the second volume of the Marvel Classic Black Light Poster Portfolio, featuring 12 additional ready-to-frame reproductions of the original 24 posters, first published in 1971 by Marvel Comics and Third Eye, Inc. This psychedelic, collectible portfolio features 12 frameable black-light posters of celebrated Marvel Comics characters, such as Spider-Man, Captain Marvel, Captain America, Doctor Strange, and Black Bolt, illustrated by legendary artists including Jack Kirby, John Romita Sr., Gil Kane, and more. Also included in this second volume are 12 additional rare images from the original series of 24 posters, which were first printed in 1971 by Marvel Comics and the famed black-light publisher Third Eye, Inc. As if that wasn't enough, the portfolio also features a brief history of Third Eye and their Marvel Comics black-light publishing program by historian and former Marvel editor in chief Roy Thomas, along with images of the original comic book art featured on the posters. This vibrant, far-out collection is perfect for fans who are looking to brighten their lives!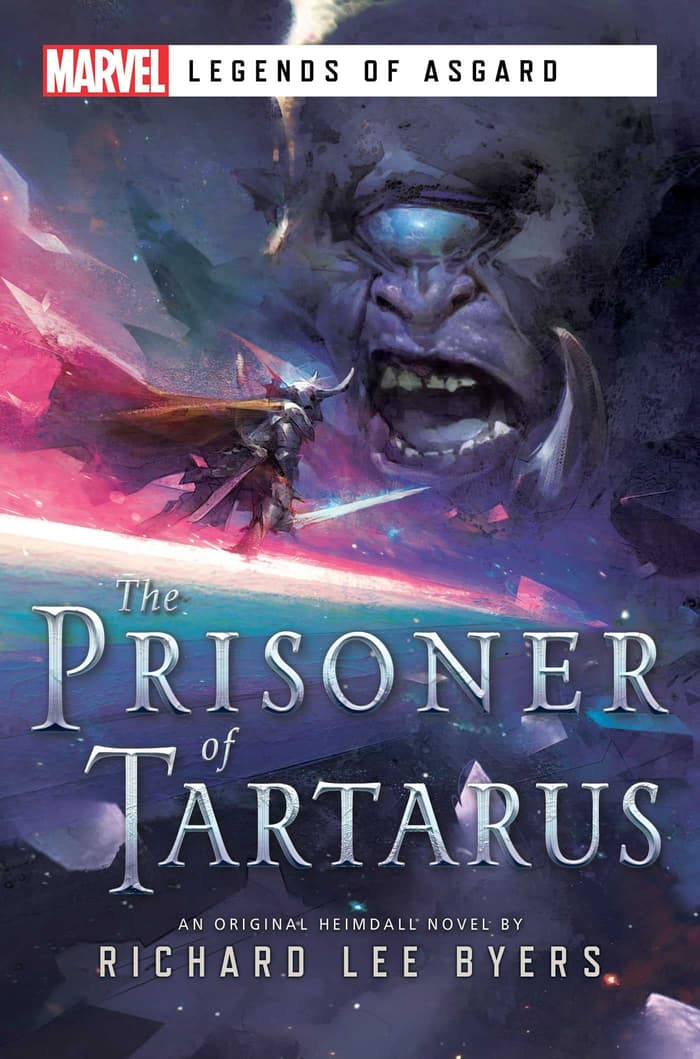 Fantasy novel readers get ready for the next amazing fantasy adventure set in Marvel's Legends of Asgard.  The courageous hero Heimdall returns to save the Rainbow Bridge and Earth from dark sorcery in this swashbuckling tale for fans of Marvel's pantheon of Gods!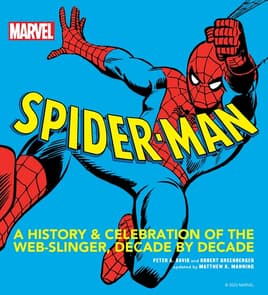 As we celebrate 60 Beyond Amazing years of Spider-Man, the perfect addition to any web-head's collection is this complete biography of one of Marvel's most beloved super heroes, exploring Spider-Man's development through behind-the-scenes anecdotes, images, and rarely-seen interviews. This comprehensive collection of exciting art and expert commentary that brings Spidey's backstory out of the archive and into the arms of fans worldwide!
Explore the Marvel Universe like never before, by getting lost in the mazes of the thrilling locations you know and love. By the author of Star Wars Mazes, an exciting, new, all-ages, interactive activity book of mazes with findable elements taking readers into the pages of new and classic Marvel comics adventures.Explore exciting iconic locations and scenes with your favorite comics characters in this interactive, all-ages book of mighty Marvel mazes. Accomplish missions and locate key objects along the way while discovering the mysteries of Doctor Strange's Sanctum Sanctorum, the S.H.I.E.L.D. Helicarrier, Wakanda, Asgard, and Doctor Doom's Castle. Follow the Guardians of the Galaxy to Knowhere, help the Avengers fight the Skrulls aboard their flagship, face fearsome Sentinels with the X-Men in Days of Future Past timeline, and more! Brought to life by expert maze creator Sean C. Jackson, each full-color maze is a playful visual delight for Marvel fans everywhere.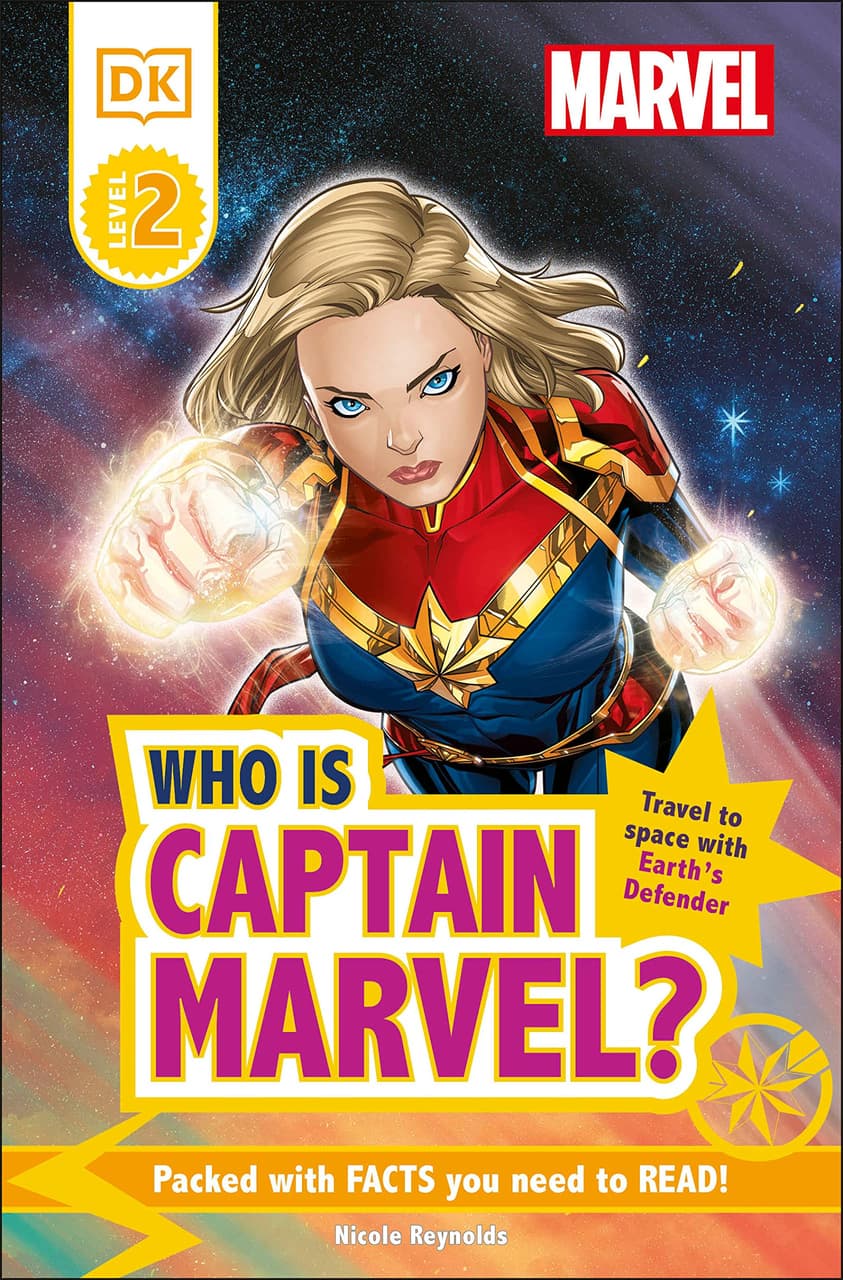 Travel to space with Captain Marvel as she flies into action alongside Ms. Marvel and other awesome Super Heroes. Meet Earth's Defender, Carol Danvers, aka Captain Marvel, one of the universe's most powerful Super Heroes, and Kamala Khan, aka Ms. Marvel, who is able to change shape and size and even take the appearance of others! Young readers can learn all about Carol and Kamala – and those who fight alongside cosmic Captain Marvel and help protect Earth from evil. Take a trip into space with this thrilling Level 2 DK Reader. Exciting Marvel comics images, clear vocabulary and a fun quiz will test the young Super Hero at heart and help them in building their reading ability as they learn about Captain Marvel, Ms. Marvel, and other favorite Marvel comics characters.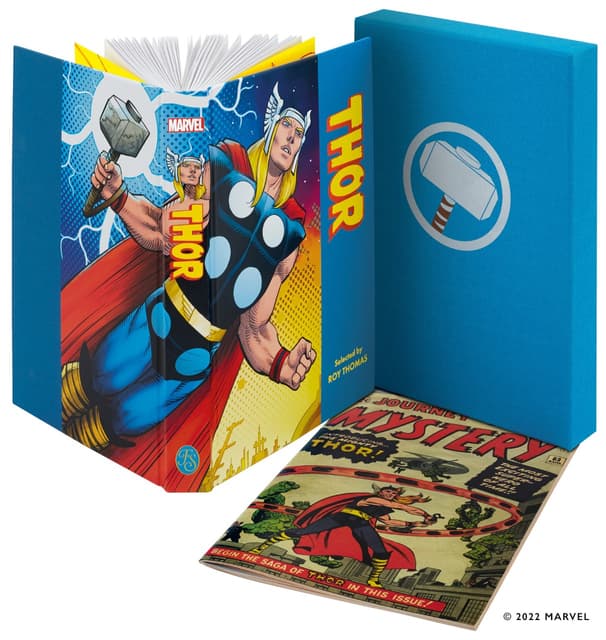 Unleash the thunder with Thor with the Folio Society's latest in the Marvel Heroes series, showcasing the world's mightiest Super Heroes. Behold a storm of comic-book creativity in Thor, celebrating the 60th anniversary of the hammer-wielding thunder god. Once again, Folio teams up with former Marvel Editor-in-Chief Roy Thomas, who selects and introduces twelve exemplary tales of mythological mayhem. Showcasing the talents of comic book legends Stan Lee, and including artists Jack 'The King' Kirby, Walter Simonson and more. These stories come scanned directly from the original comics, along with an immaculate replica of Thor's 1962 debut book Journey Into Mystery #83. Sheathed in a signature slipcase stamped with a hammer icon and endpapers designed and illustrated by modern Marvel master John Romita Jr, this is the latest installment in a series of themed collections focusing on some of the world's most iconic Super Heroes.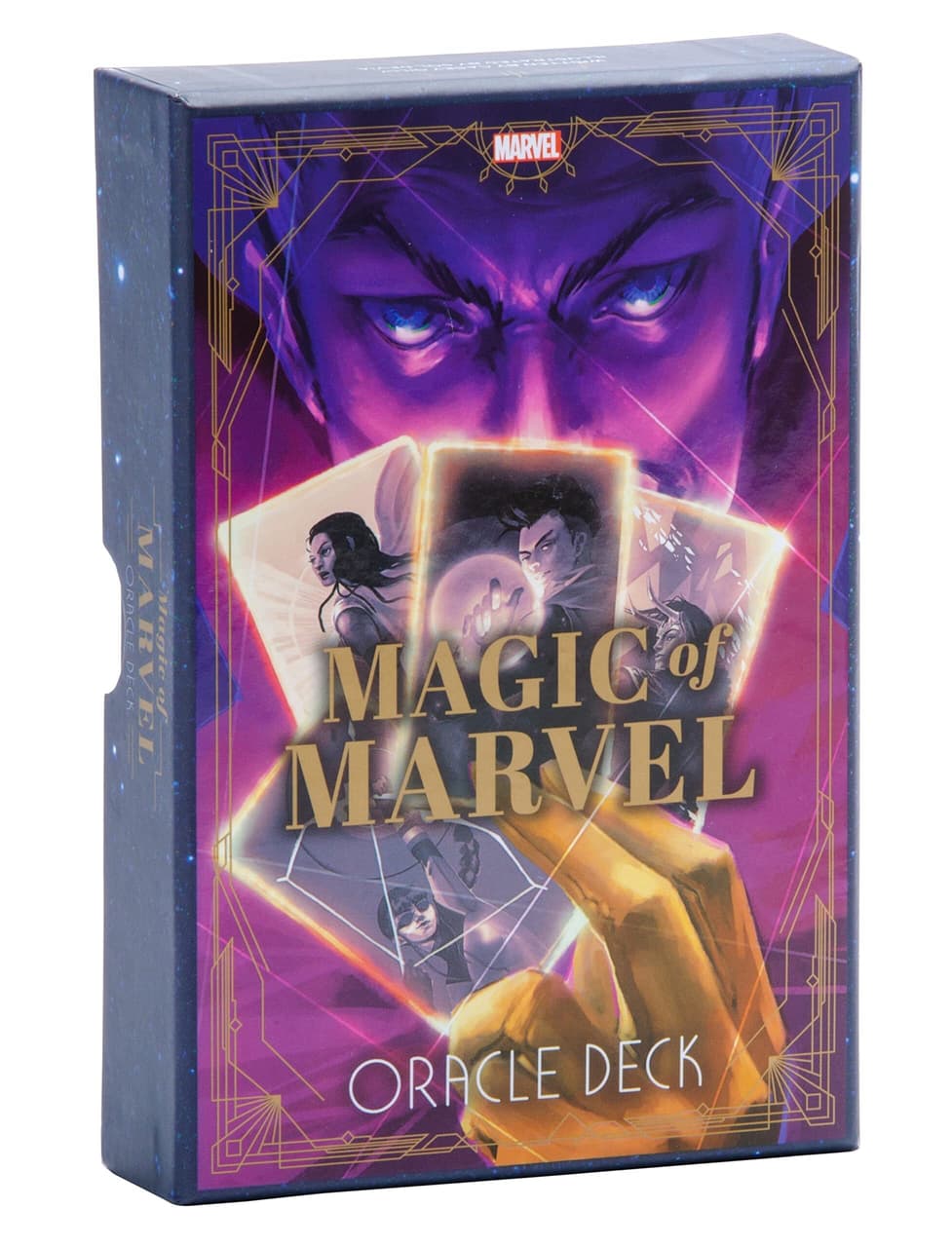 Marvel heroes Black Panther, Doctor Strange, Thor, Black Widow, and more guide you on a spiritual journey in this beautiful oracle deck and guidebook. Experience the magic of Marvel like never before in this unique take on the traditional oracle deck. This set features pop culture favorites from the Incredible Hulk to Loki, Spider-Man, Scarlet Witch, and more in gorgeous original illustrations based on classic oracle iconography. The included guidebook explains each card's meaning and offers simple instructions for easy readings. Packaged in a sturdy, decorative gift box, this charming oracle deck is the perfect gift for the Marvel fan or oracle enthusiast.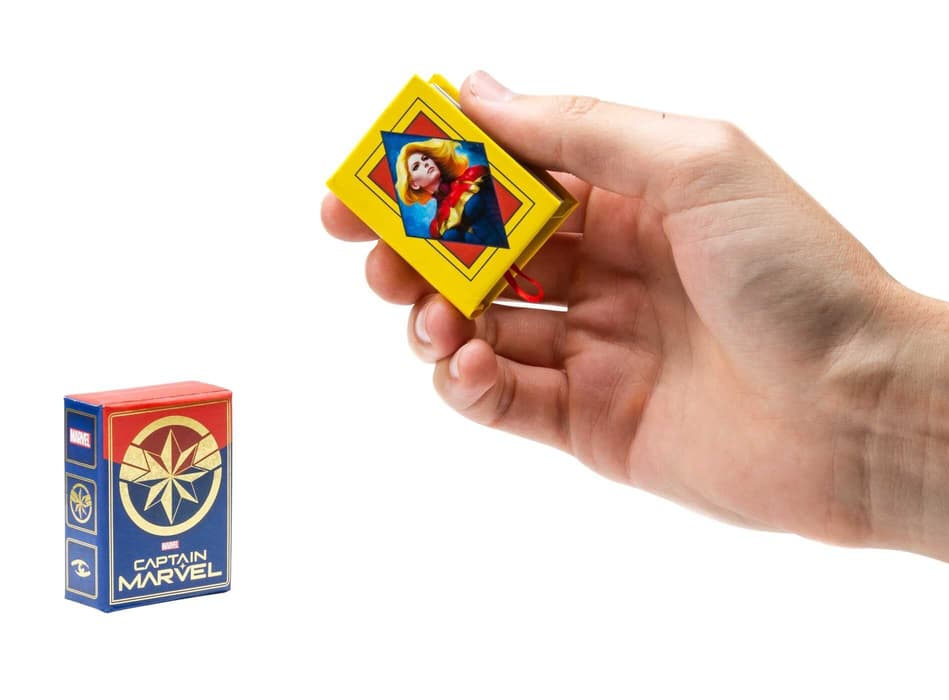 Carol Danvers, the super hero known to all as Captain Marvel, is one of the most powerful beings in the Marvel Universe. Now fans eager to learn more about her amazing adventures can follow her hero's journey through the pages of this tiny storybook. Summarizing five decades of Captain Marvel's comic book tales and featuring beautiful art from multiple eras, this unique collector's item is the perfect gift for any Marvel fan!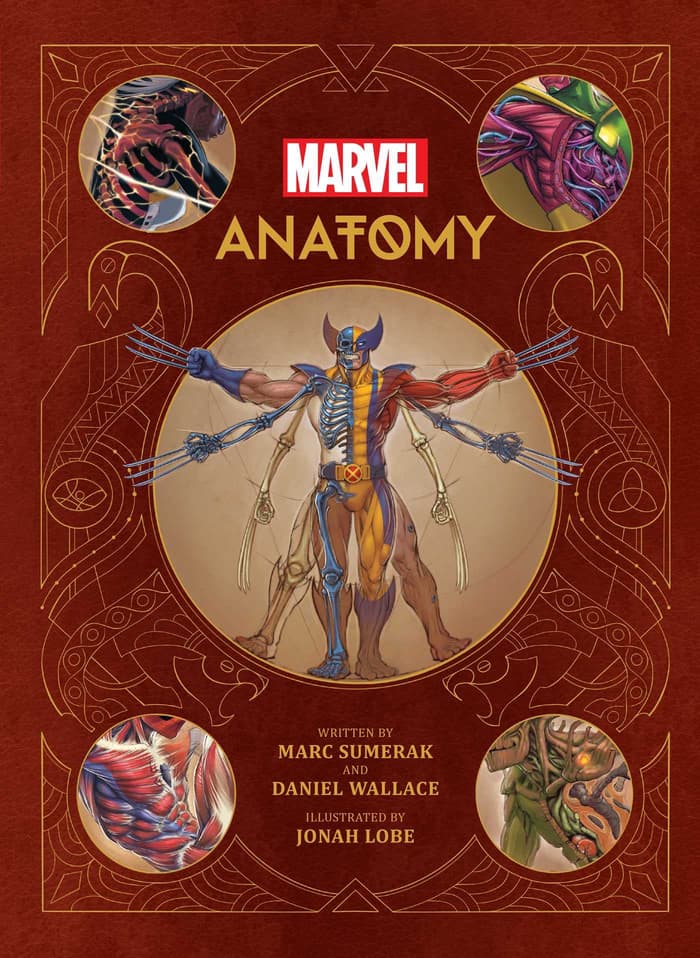 When Skrull forces use their shape-shifting powers to infiltrate Earth's defenses, King T'Challa must delve into Wakanda's scientific archives to determine which Super Heroes and Super Villains might be most at risk. With assistance from his brilliant sister, Shuri, the Black Panther explores the unique anatomical makeup of a vast range of super-powered individuals, unlocking the secrets behind their abilities.
Featuring exclusive anatomical cutaway illustrations created by concept artist Jonah Lobe (Skyrim, Fallout) and writing by Marc Sumerak (MARVEL Future Revolution) and Daniel Wallace (The Jedi Path), this deluxe book is a visually stunning journey into the powers of the Marvel Universe's greatest characters. With over 100 unique illustrations, these beautifully illustrated cross sections combined with fascinating insights capture each Super Hero's and Super Villain's unique set of powers.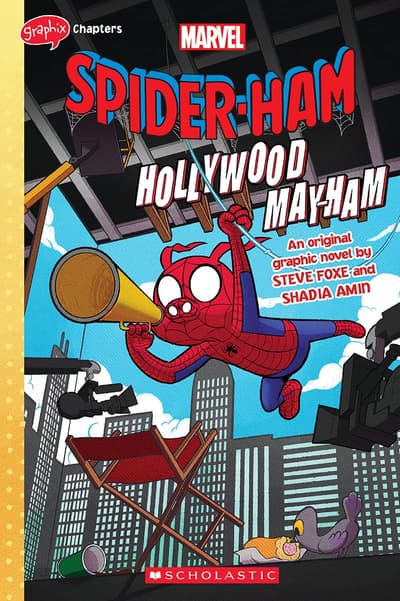 Who doesn't love Peter Porker, the Spectacular Spider-Ham? Now, he hits the PIG time... in Hollywood in the latest original graphic novel. Legendary director Alfred Peacock has acquired the rights to bring Spider-Ham's spectacular story to the silver screen. There's only one, itsy-bitsy problem: Spider-Ham didn't sell those rights, and Peacock is getting the origin all wrong―making our hero out to be a monstrous menace! Once he catches wind of the perilous production, Peter Porker uses his Daily Beagle connections to secure on-set credentials, where he not so subtly tries to improve the film's depiction of his alter ego and fix all the "continuity errors" in the movie. Now, Spider-Ham must face down an army of ninja production assistants and some truly shoddy CGI to prevent this box-office bomb from blowing up his reputation! Will everyone's favorite pig clear his name? Or is this porky protector headed for the cutting room floor?
'The Marvel Comics Library' from Taschen is an exclusive, long-term collaboration between TASCHEN and Marvel, providing Marvel's rarest classic comics reproduced in their original glory, in extra-large format. The library offers collectors a once-in-a-lifetime opportunity to lay their hands on the world's most desirable comics and the next great collection is none other than Marvel's first family, Fantastic Four. Collecting the early issues of the heralded run of comics that changed everything, this is one not to be missed.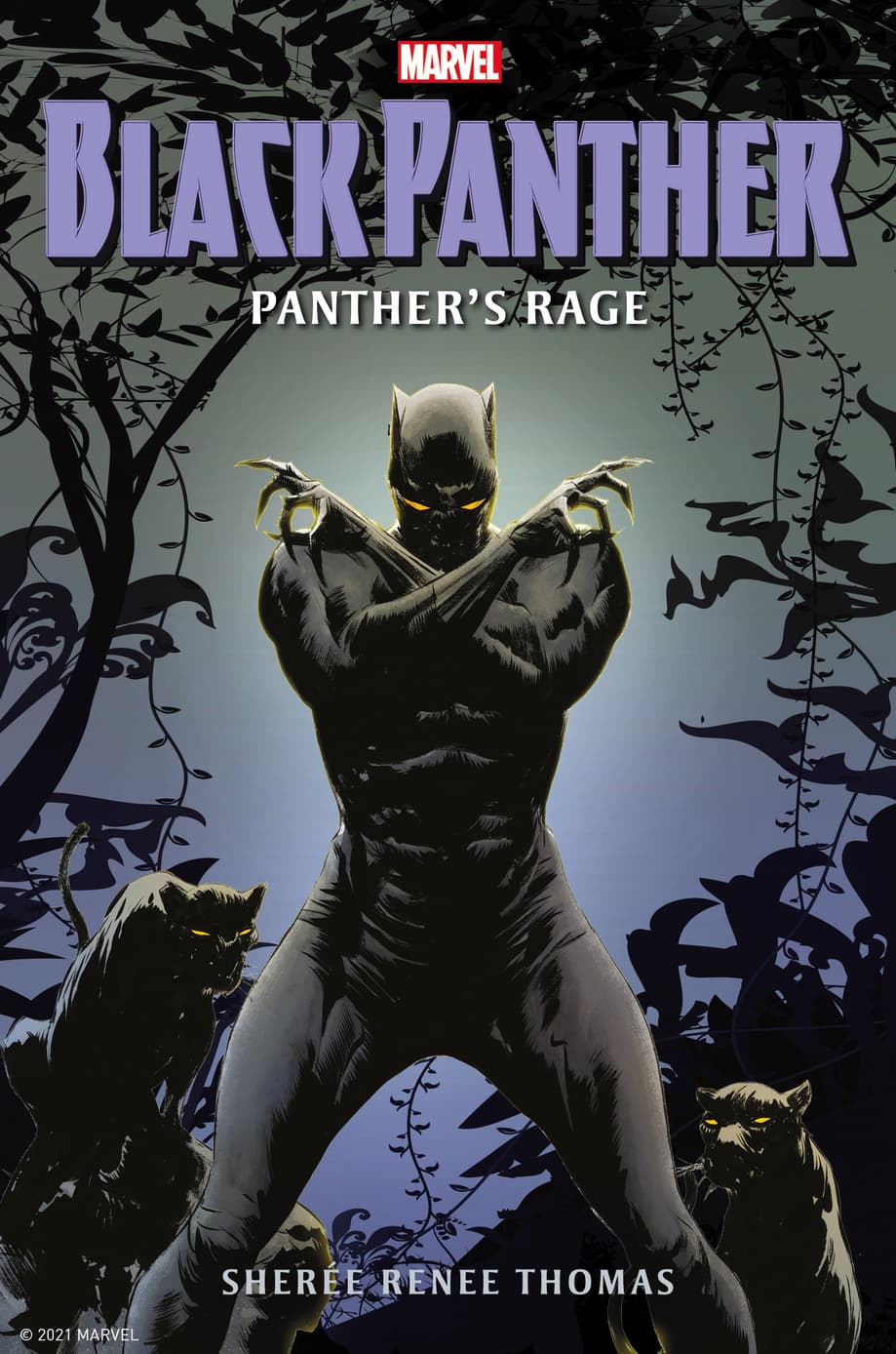 The new novel from Titan Books brings an all-new re-imagining of the legendary Black Panther comics arc, 'Panther's Rage', from the award-winning author, Sheree Renée Thomas. In the story, T'Challa, returns to Wakanda but he finds violence in the streets, discontent brewing in his people, and the name Killmonger following him everywhere he goes. Wakanda's high-tech king must travel the savannah, into the deepest jungles and up the snow-topped mountains of his homeland in this prose adaptation of the landmark comics series by Don McGregor, Rich Buckler and Billy Graham. Discover the life and culture of the Wakandans, and see T'Challa channel the strength of his ancient bloodline to take out foes such as Venomm, Malice and the fearsome Erik Killmonger!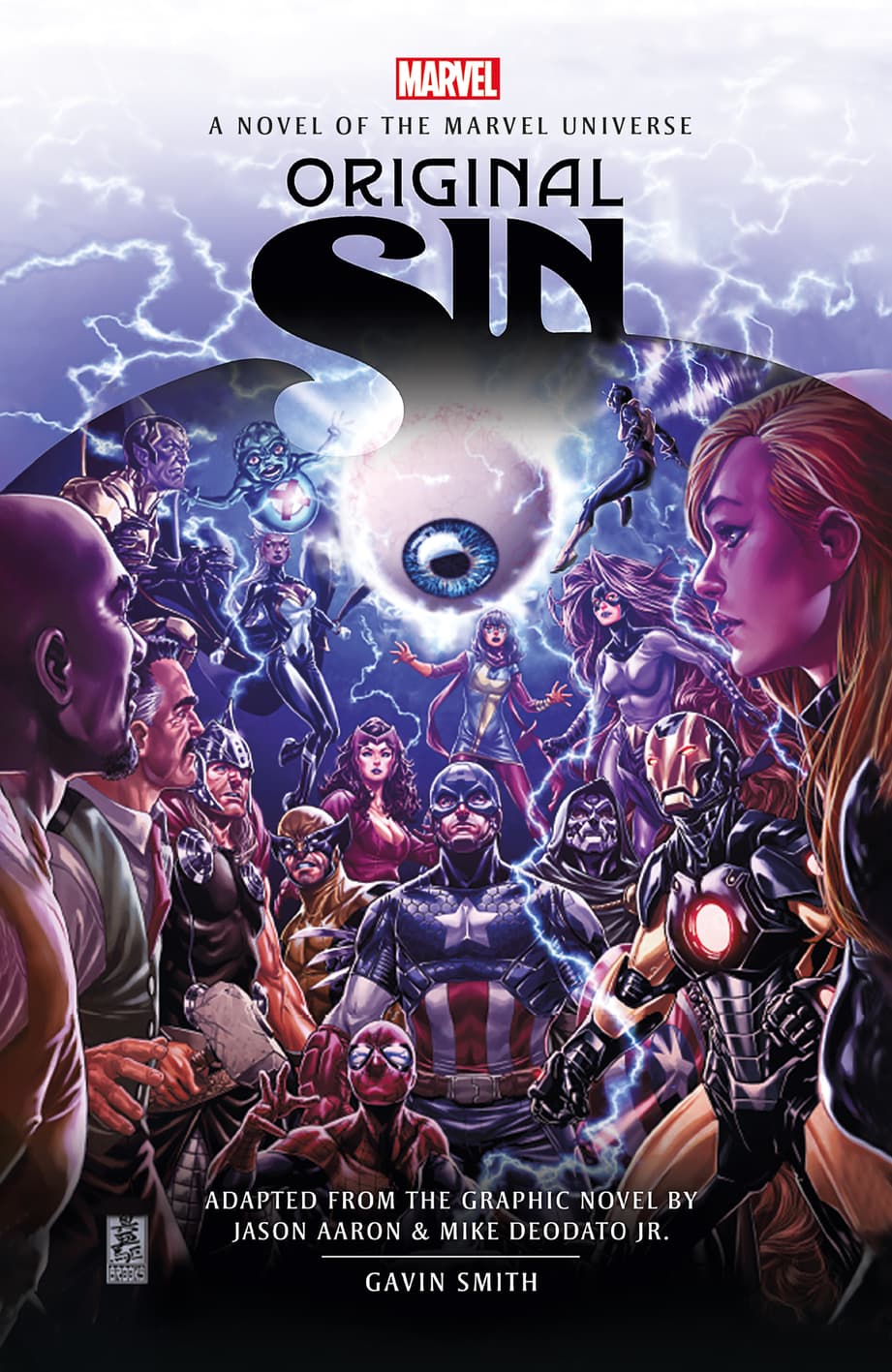 This thrilling Marvel murder mystery is packed with shocking twists and turns in an exciting re-imagining of the comic crossover sensation by comic creators Jason Aaron and Mike Deodato Jr. In this new novelization of the epic comic storyline, Uatu the Watcher, a mysterious being who observes mankind from the Moon, is dead. Nick Fury leads a cosmos-spanning investigation into the murder, forging unlikely alliances and sending Marvel's mightiest heroes to the farthest corners of the universe!
Head to your nearest book store this month to pick up any of these new releases!
The Hype Box
Can't-miss news and updates from across the Marvel Universe!