Comics
Published January 15, 2021
Read the Greatest Stories Starring Scarlet Witch and Vision
Save up to 67% off on digital trades and issues in the Marvel Comics App!
Now on sale in the Marvel Comics app for iOS and Android!
Save up to 67% off on select stories featuring the Avengers' oddest couple! First flirtations, kisses, marriage, and a home: Read the entire history of the Scarlet Witch and the Vision in these acclaimed digital trades and issues, all excellent prep for their solo series debut on Disney+!
Enjoy your new digital comics in the cutting-edge reader of the Marvel Comics App, available on iPhone®, iPad® and select Android™ devices. Once purchased, all of your stories are accessible through your personal library, and can be read anytime, anywhere.
Sale ends January 21, so act now!
Read up on a few of our must-haves here:
In a world full of heroes, villains, and monsters, there are few stranger phenomenon than the marriage of a witch to a heroic synthezoid! As this unlikely couple settles into their home in Leonia, New Jersey, they find themselves at odds with the members of their complex families, including Ultron, the Grim Reaper, Quicksilver, and Magneto! And when Wanda uses the power of a village of witches to make herself pregnant, the happy twosome becomes a happy foursome when twin sons William and Thomas are born, the future Wiccan and Speed of the Young Avengers! Plus, the dissolution of Crystal and Quicksilver's marriage! Featuring the threats of the Lethal Legion, Salem's Seven, Samhain, the Toad, the demons of Zor, the Enchantress, and the Grim Reaper! And guest-starring Doctor Strange, Luke Cage, Spider-Man, and the Avengers!
Collects VISION AND THE SCARLET WITCH (1985) #1-12 and WEST COAST AVENGERS (1985) #2.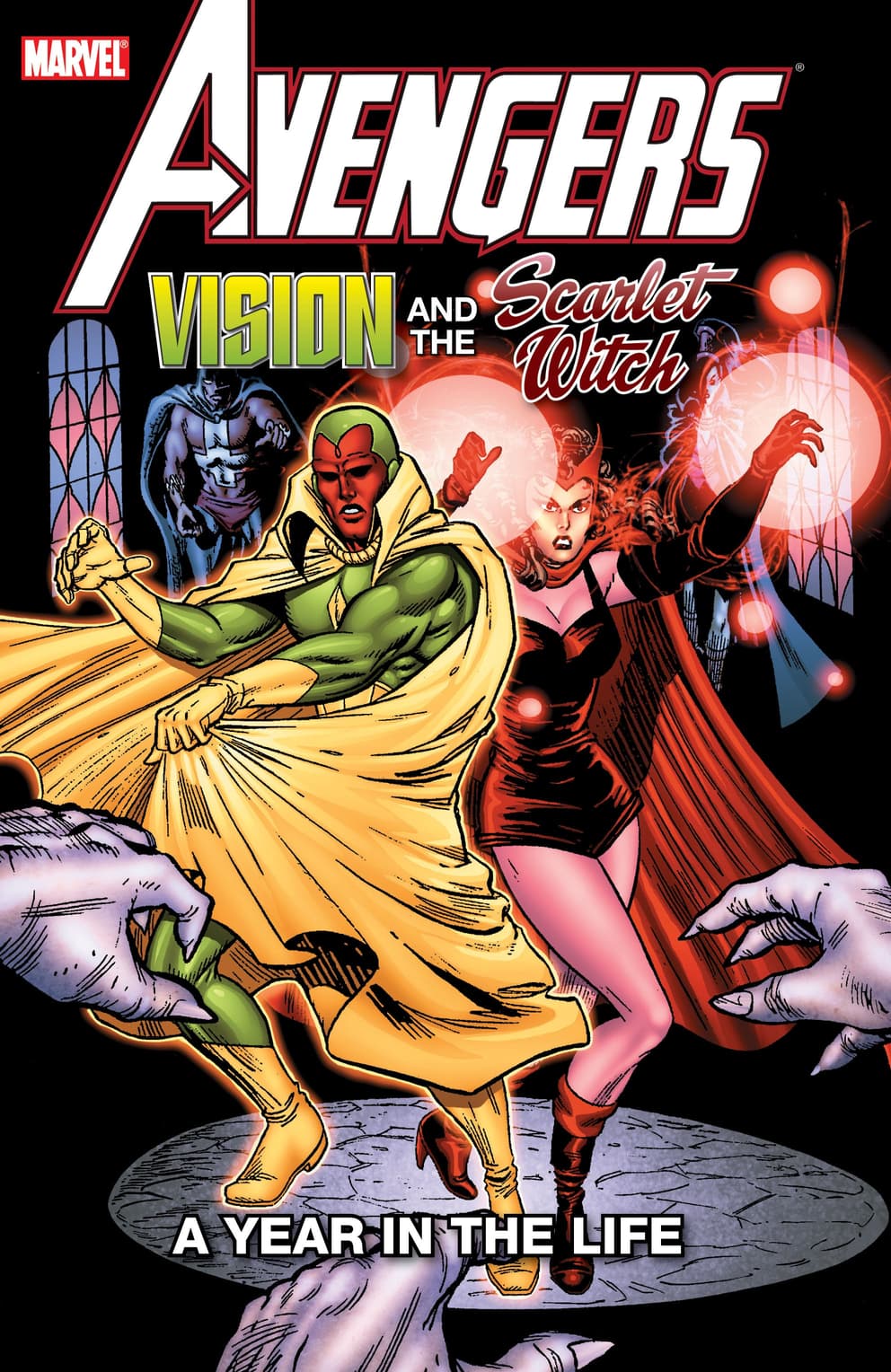 The Vision wants to be human, and what's more human than family? So he heads back to the beginning, to the laboratory where Ultron created him and molded him into a weapon. The place where he first rebelled against his given destiny and imagined that he could be more—that he could be a man. There, he builds them. A wife, Virginia. Two teenage twins, Viv and Vin. They look like him. They have his powers. They share his grandest ambition—or obsession—the unrelenting need to be ordinary. Behold the Visions in this eerie Eisner-winning run!
Collects VISION (2015) #1-6.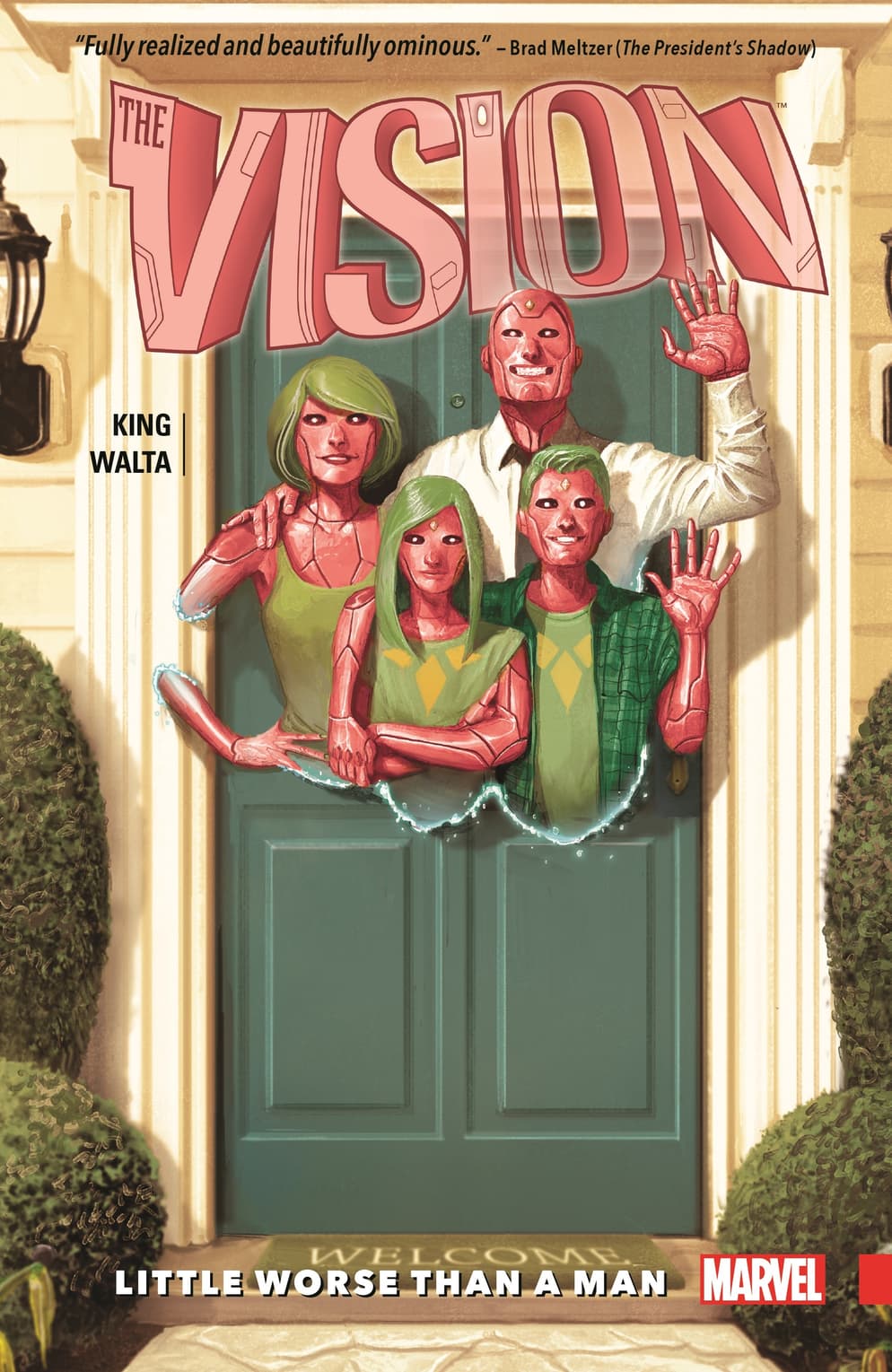 Witchcraft is broken—and the Scarlet Witch is on a journey across the globe to fix it. From the back alleys of Manhattan, to the serene Greek Isles, to the bustling streets of Hong Kong, Wanda Maximoff will have to face down her foes and find out who her true friends are. But as Wanda solves magical crimes and pieces witchcraft back together, the most important question remains: Who is the mastermind that broke it in the first place?
Collects SCARLET WITCH (2015) #1-5.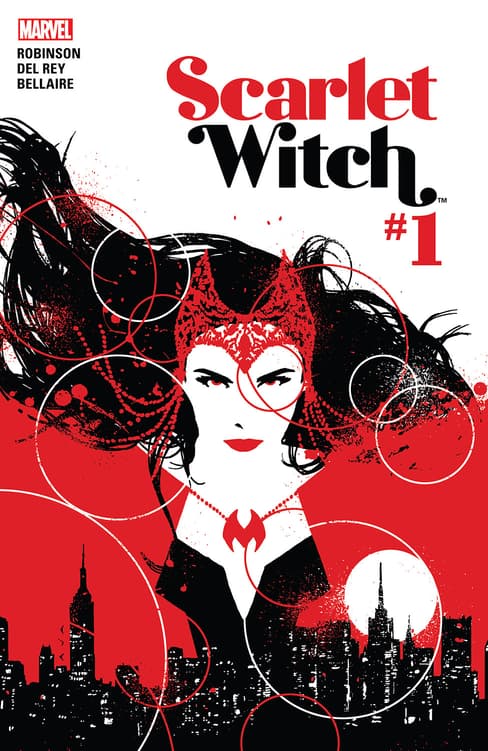 Wanda Maximoff, the Avengers' most bewitching member, goes it alone in this collection of her solo adventures away from Earth's Mightiest Heroes! First, cosmic writing team DnA's science and the Scarlet Witch's magic combine in true comic book alchemy! Wanda must confront very personal demons, pitting her uncanny hex powers against horrifically twisted versions of the West Coast Avengers—and the unwanted affections of old nemesis Master Pandemonium! Plus: Wanda's rich history is explored—including her mystical past as a young girl, her relationship with brother Quicksilver and her pirate ancestor Red Lucy! Guest-starring Doctor Strange!
Collects SCARLET WITCH (1994) #1-4 and AVENGERS ORIGINS: SCARLET WITCH & QUICKSILVER #1—plus material from MARVEL TEAM-UP (1972) #125, SOLO AVENGERS #5, MARVEL COMICS PRESENTS (1988) #60-63 and #143-144, and MYSTIC ARCANA: SCARLET WITCH.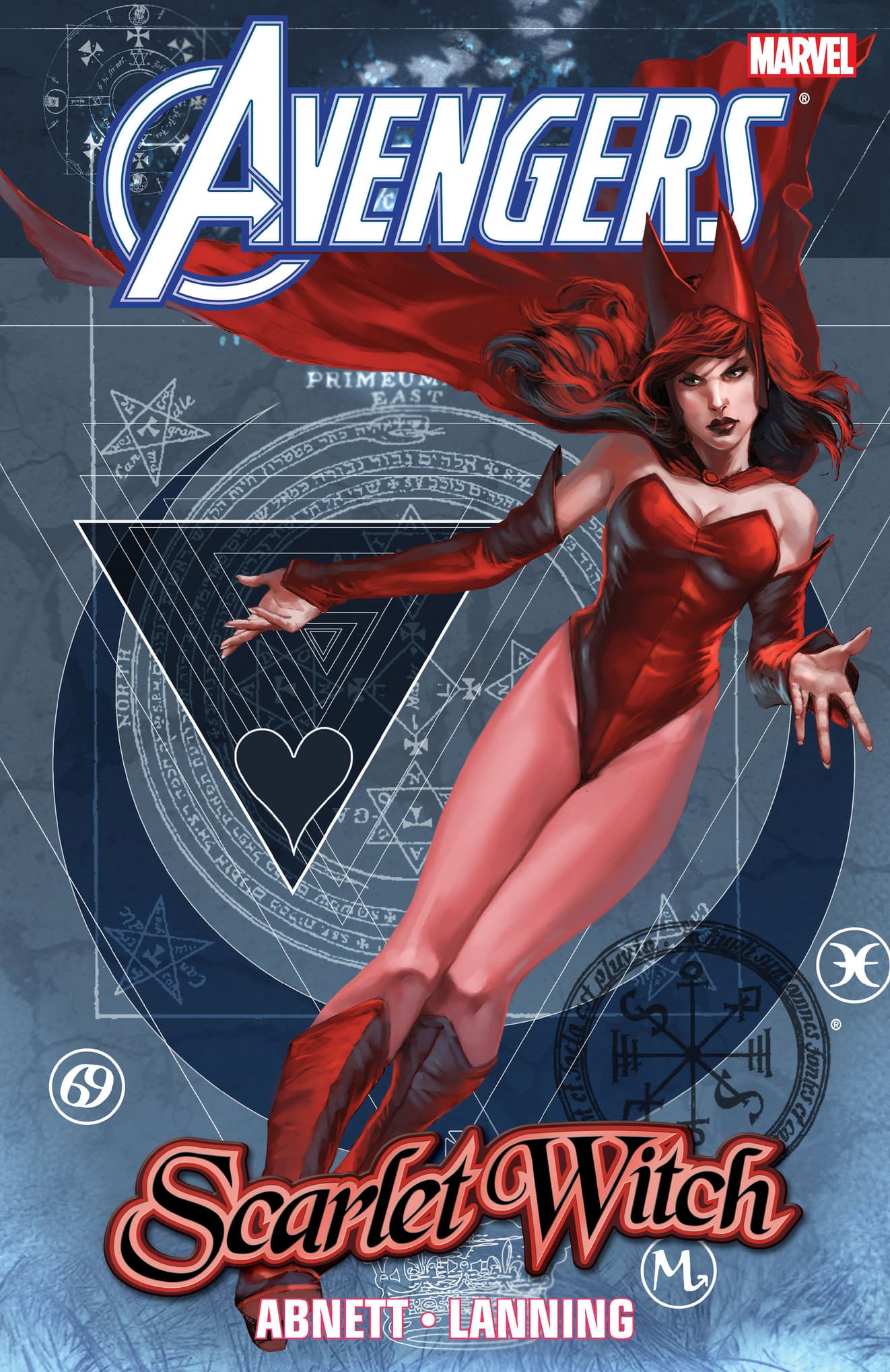 See the full list of sale titles here!
AVENGERS EPIC COLLECTION: BEHOLD... THE VISION
AVENGERS WEST COAST: VISION QUEST
AVENGERS: ABSOLUTE VISION BOOK 1
AVENGERS: ABSOLUTE VISION BOOK 2
AVENGERS: VISION AND THE SCARLET WITCH
AVENGERS: VISION AND THE SCARLET WITCH: A YEAR IN THE LIFE
VISION VOL. 1: LITTLE WORSE THAN A MAN
VISION VOL. 2: LITTLE BETTER THAN A BEAST
VISION: YESTERDAY & TOMORROW
AVENGERS WEST COAST: DARKER THAN SCARLET
AVENGERS: SCARLET WITCH BY DAN ABNETT & ANDY LANNING
SCARLET WITCH VOL. 1: WITCHES' ROAD
SCARLET WITCH VOL. 2: WORLD OF WITCHCRAFT
SCARLET WITCH VOL. 3: THE FINAL HEX
Read even more sensational stories starring Scarlet Witch and the Vision here.
Read these stories now by heading to the Marvel Comics App and enjoy the amazing adventure that is the Marvel Universe.
All purchases in the Marvel Comics App are added to your personal library, and can be read on iPhone®, iPad® and select Android™ devices! Our smart-paneling feature provides an intuitive reader experience, ideal for all types of mobile device and tablet users!
The Hype Box
Can't-miss news and updates from across the Marvel Universe!