Comics
Published June 16, 2023
Marvel Dads in Action
9 super-powered moments starring top dads from the Marvel Universe!
Have you tried Marvel Unlimited yet? It's your all-access pass to over 30,000 Marvel comics at your fingertips. Sign up today and get one year for just $5 a month!
The Marvel Universe has some of the best dads around, proving parenting is its own super-power. From Marvel's Merry Mutants to its First Family, many of the biggest heroes are quietly pulling double duty as parents, saving their kids every day in between saving the world. And not all fathers are related by blood but rather found, filling a paternal void that so many without the gift of having their biological fathers in their lives need fulfilled.
Here are the best dad moments in Marvel Comics to share with the dads in your lives, just in time for Father's Day!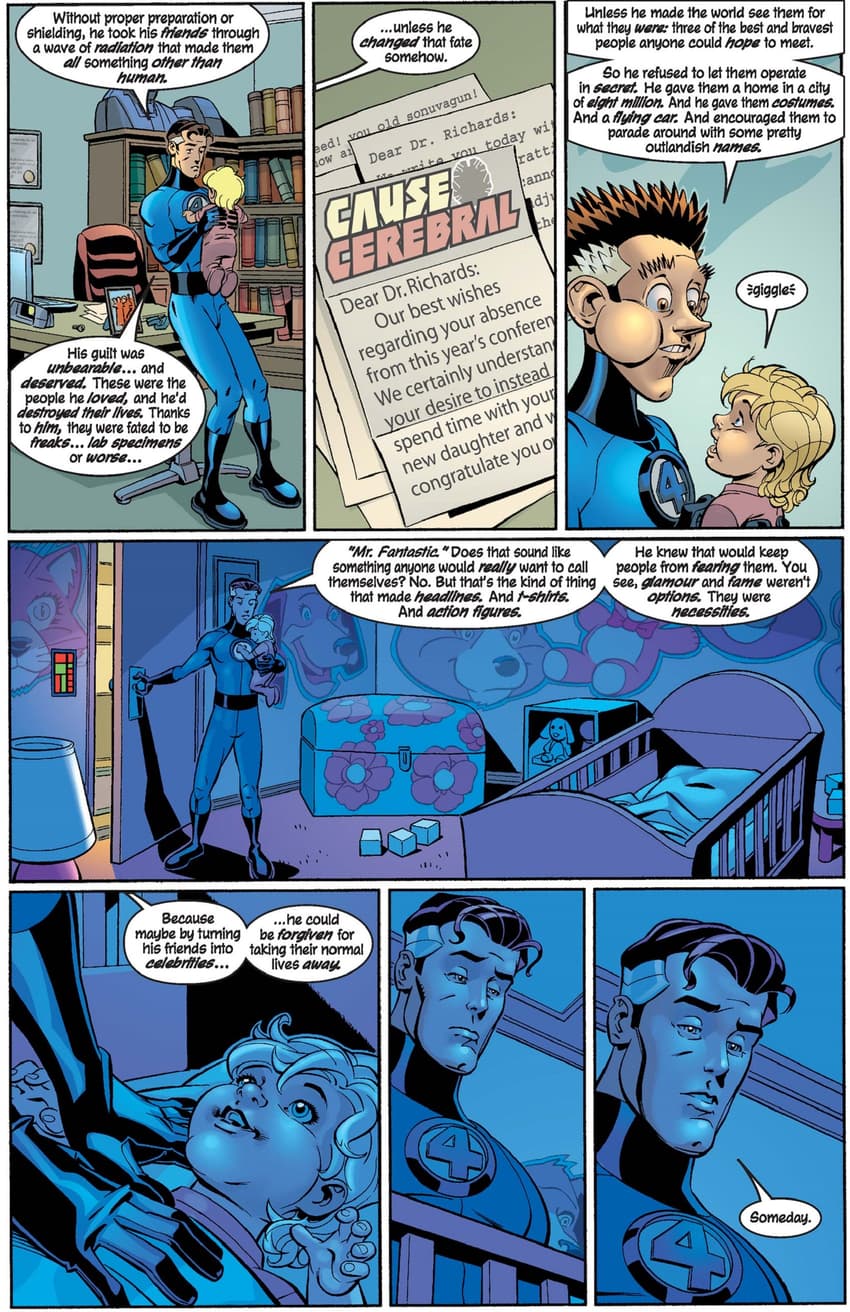 Mister Fantastic is prone to obsessive bouts of scientific drive, secluding himself in the Baxter Building to conduct his ambitious experiments. Despite this poor work-life balance, Reed Richards finds the time to take a break and be an active part of his children Franklin and Valeria's lives. In FANTASTIC FOUR (1998) #60, Reed turned down an invitation to a prestigious conference to spend more time with Val, admitting his own personal failings as he gently put his daughter to bed. The scene underscored that Reed loves his family and is driven to atone for his past mistakes in this touching exchange.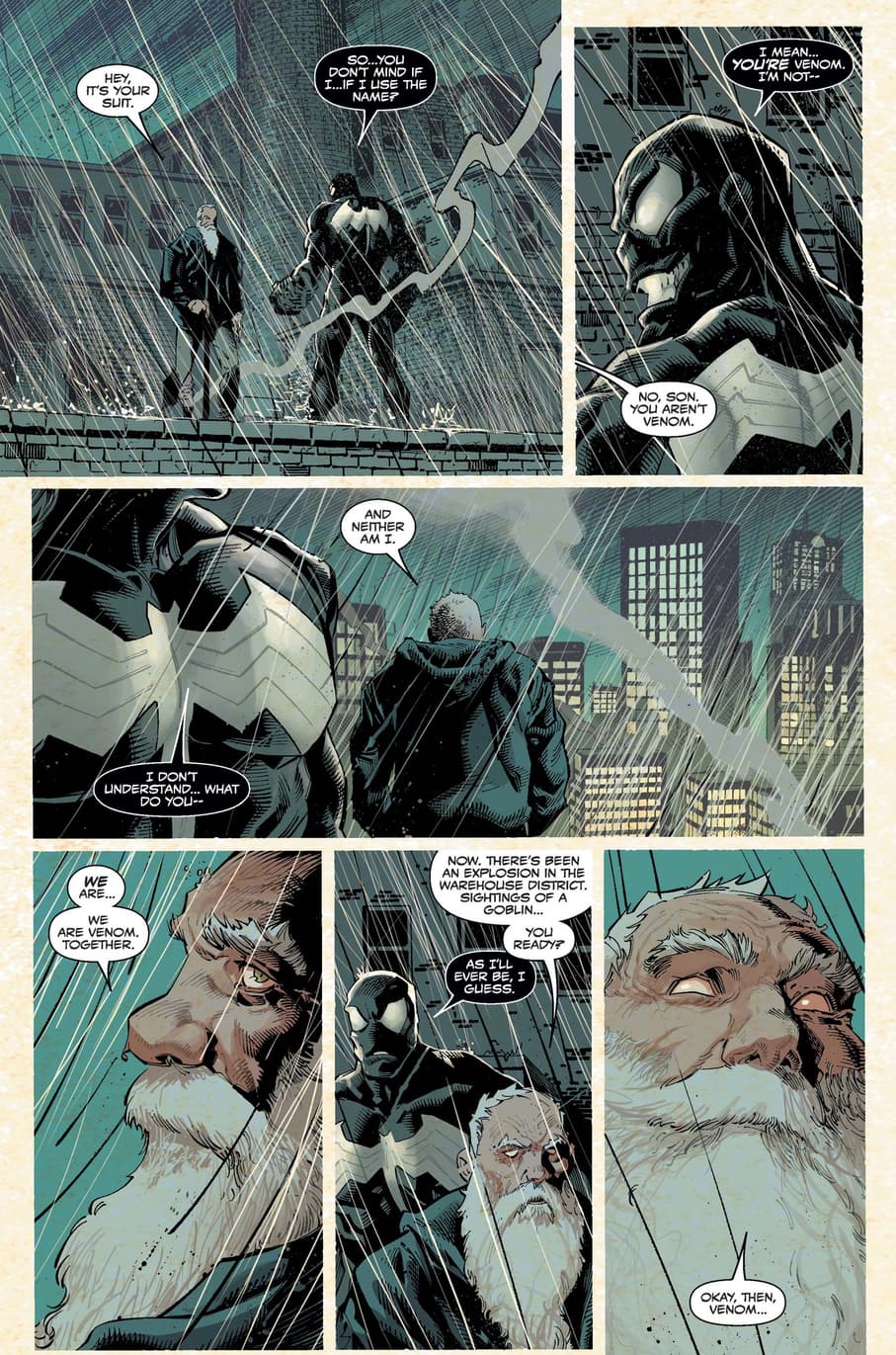 The superstar creative team of Donny Cates and Ryan Stegman completely redefined the Venom mythos during their acclaimed run on the lethal protector's ongoing series. The landmark conclusion to their story, VENOM (2018) #35, saw Eddie pass on the symbiote super hero title to his son Dylan Brock. In the wake of the epic crossover event KING IN BLACK (2020), Eddie ascends to godhood while Dylan bonds with the Venom symbiote. Visibly proud of his son, Eddie entrusts the mantle to Dylan and helps him use the extraterrestrial entity as a force for good in the Marvel Universe, with Venom effectively becoming a family tradition.
[RELATED: Every Marvel Symbiote, from Venom to Knull]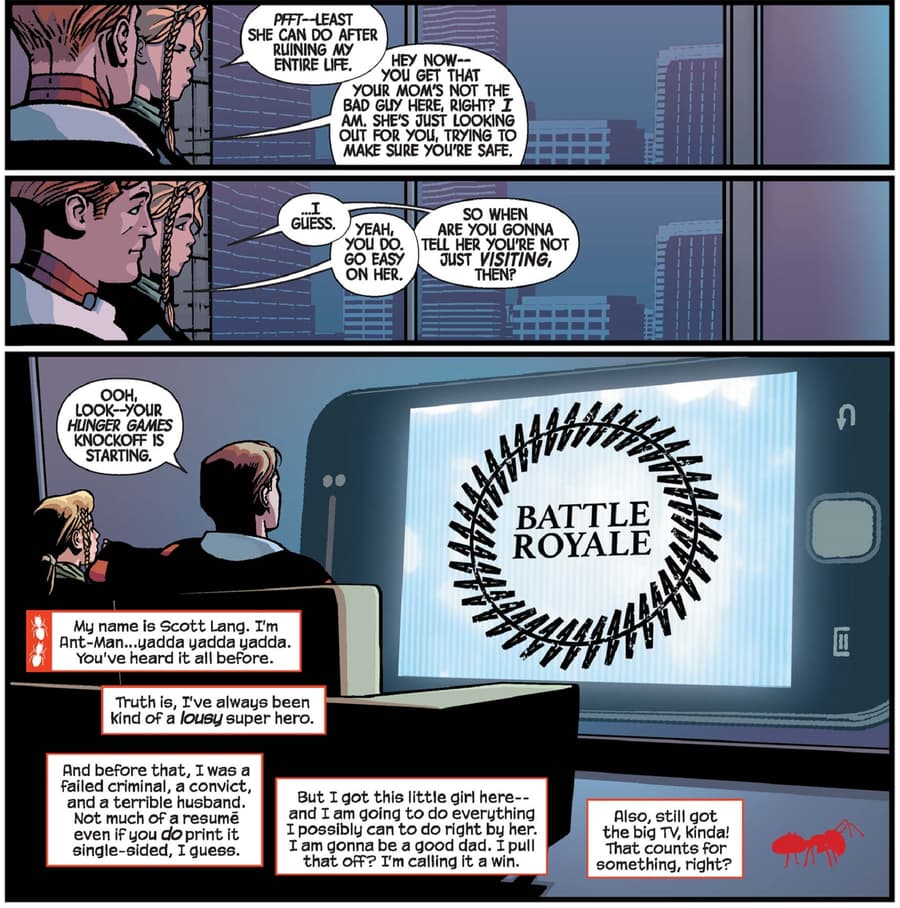 Long before he was an Avenger or even Ant-Man, Scott Lang was saving the day as a single dad to his daughter Cassie. With Cassie always on his mind, Scott had turned to crime to support his family in a misguided attempt to make ends meet and has been a better father to her after reforming from this criminal past. After Cassie followed in his footsteps to become the similar size-swapping super hero Stature, she and Scott still find the time to indulge in regular father-daughter bonding activities… while taking advantage of their powers. This includes movie nights, shrunk down to use a smartphone as their big screen.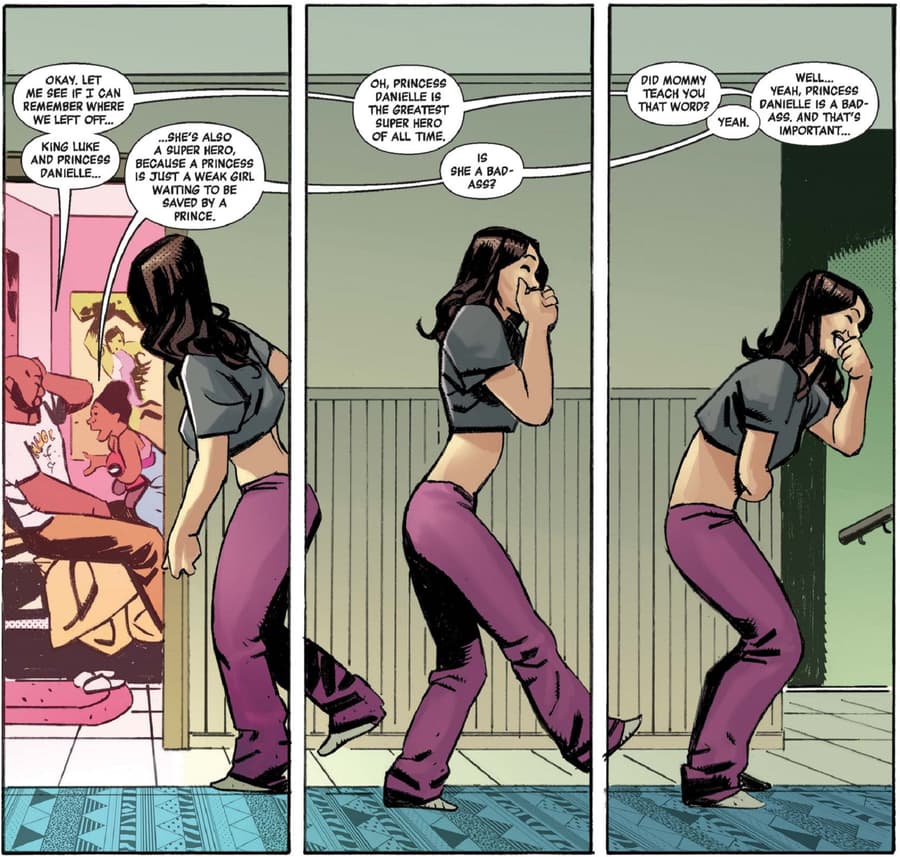 Luke Cage may be one of the toughest super heroes in the Marvel Universe, with or without his bulletproof skin and super-strength, but he truly is a big softie at heart, especially when it comes to taking care of his family. Luke and Jessica Jones' daughter Danielle is destined to become a major super hero herself, raised by her loving parents to become every bit as heroic and compassionate as they are. In LUKE CAGE (2017) #170, Jessica overhears Luke reading bedtime stories to Danielle while she's still a toddler, with Luke amused by the coarse language the impressionable Danielle has picked up from her mother.
JEFFERSON DAVIS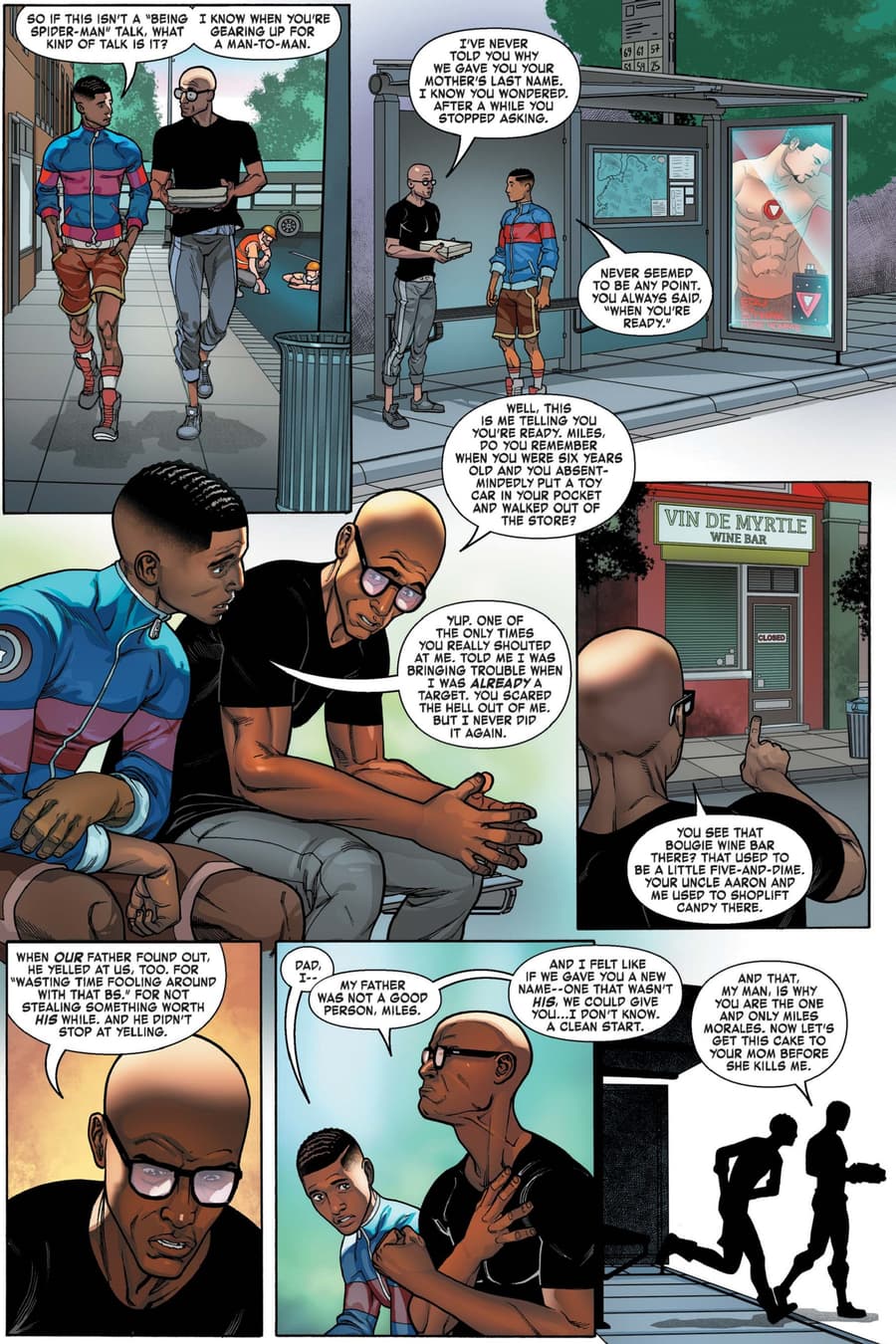 Brooklyn's Spider-Man Miles Morales takes his mother Rio Morales' surname rather than that of his father Jefferson Davis. This is explained in MILES MORALES: SPIDER-MAN (2018) #10 by Saladin Ahmed and Mahmud Asrar in a poignant conversation between father and son. Revealing to Miles that his own father was abusive, Jeff explains that Miles taking on his mother's surname gives him a chance at a clean start free from Jeff's problematic family history. The conversation brings Miles closer to his father than ever before while Jeff's confession helps him overcome his lifelong trauma as his son proves to be a compassionate listener.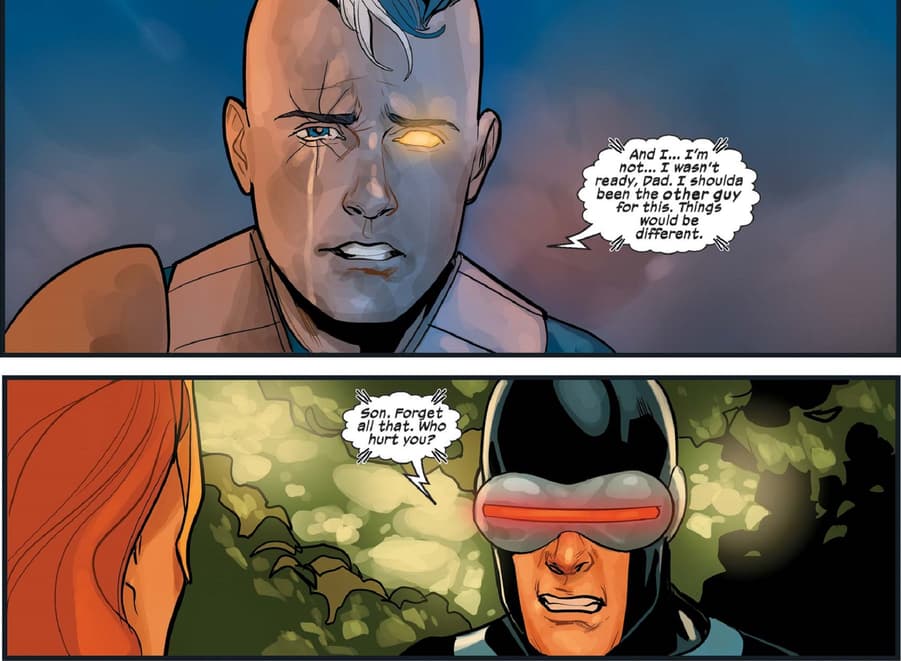 The most prolific dad among the X-Men is Cyclops, with Scott Summers being a father to multiple versions of Nate Grey and Rachel Summers. While Cyclops carries so much responsibility leading the X-Men and being a major figure on the mutant nation-state of Krakoa, he makes the time to care for his kids. In CABLE (2020) #6, Nate Summers returns to Krakoa after a disastrous mission. Seeing his son, Scott drops everything he's doing and is determined to find out who exactly hurt Nate and make things right. Sometimes kids need their parents to stand up for them and Cyclops is certainly not a father to be crossed.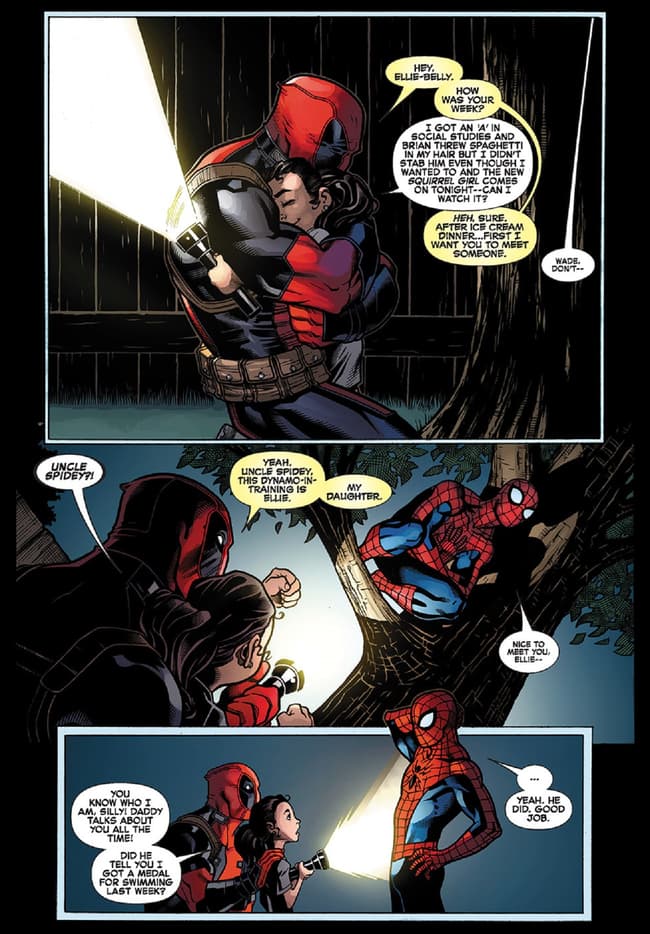 Deadpool might not necessarily be someone's first thought for the Marvel Universe's "Father of the Year," but Wade Wilson is a surprisingly sentimental dad, to his credit. After learning he had a child named Eleanor Camacho with his ex-girlfriend Carmelita, Wade took it upon himself to raise her after Carmelita was killed by a super villain known as the Butler. Though Wade's parenting style is unorthodox (to say the least) him introducing Ellie to Spider-Man in SPIDER-MAN/DEADPOOL (2016) #3 proves how proud of her he truly is and how much he enjoys being a father. The Merc with a Mouth might just be the Marvel Universe's most underrated single parent!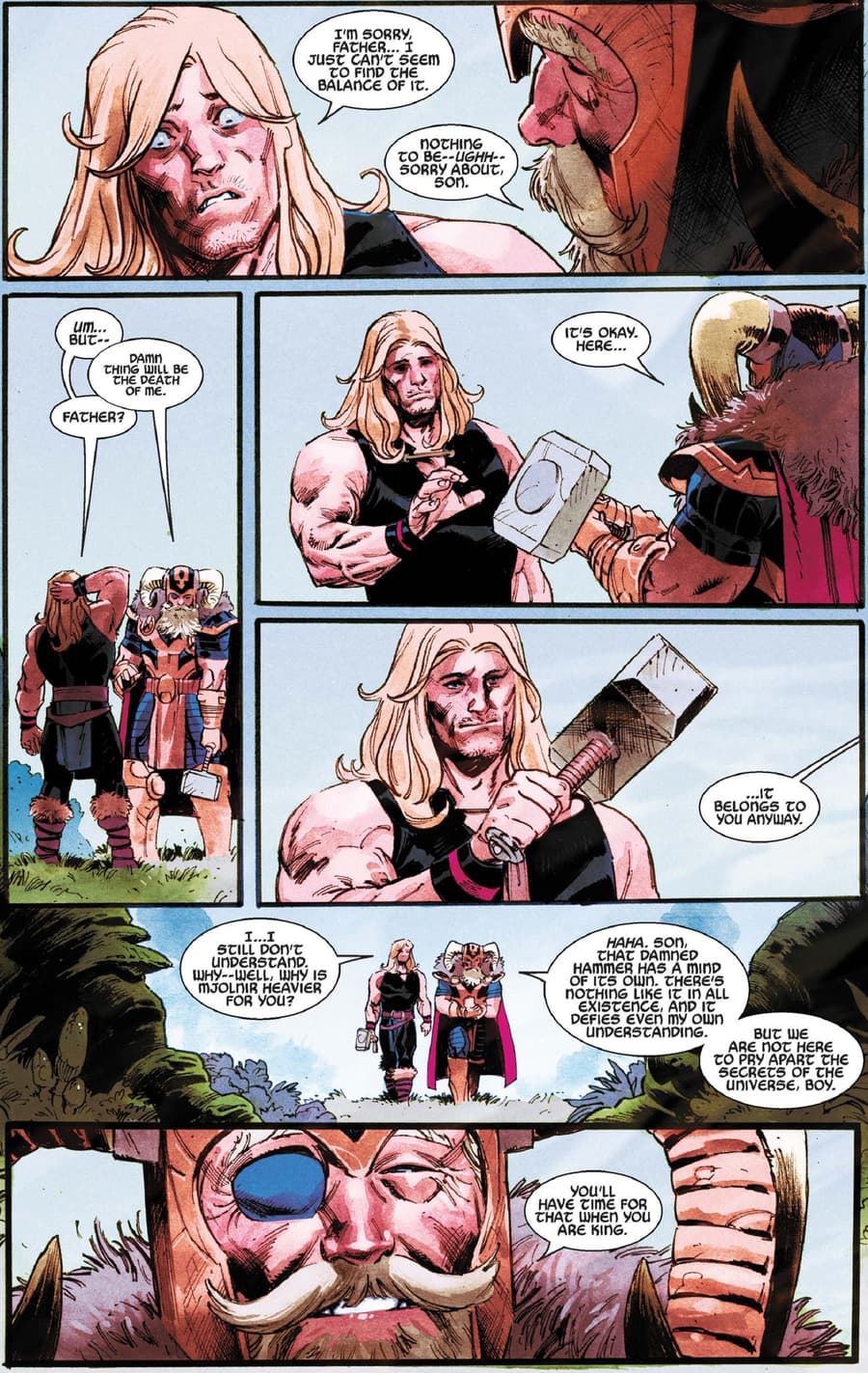 If there was ever a tough love dad in the Marvel Universe, it's Odin, the King of Asgard and All-Father of its cosmic pantheon. Father to Thor, Loki, Balder the Brave, and Angela, Odin normally treats his children very gruffly, offering only moments where he allows his paternal love to shine through. Donny Cates and Nic Klein reevaluated Thor's relationship with his father, culminating in Odin sacrificing himself so Thor could inherit his omniscient powers as All-Father. In THOR (2020) #23, the Odinson reflected on his father teaching him to overcome his fears and master the use of Mjolnir as a young man during a rare sentimental moment.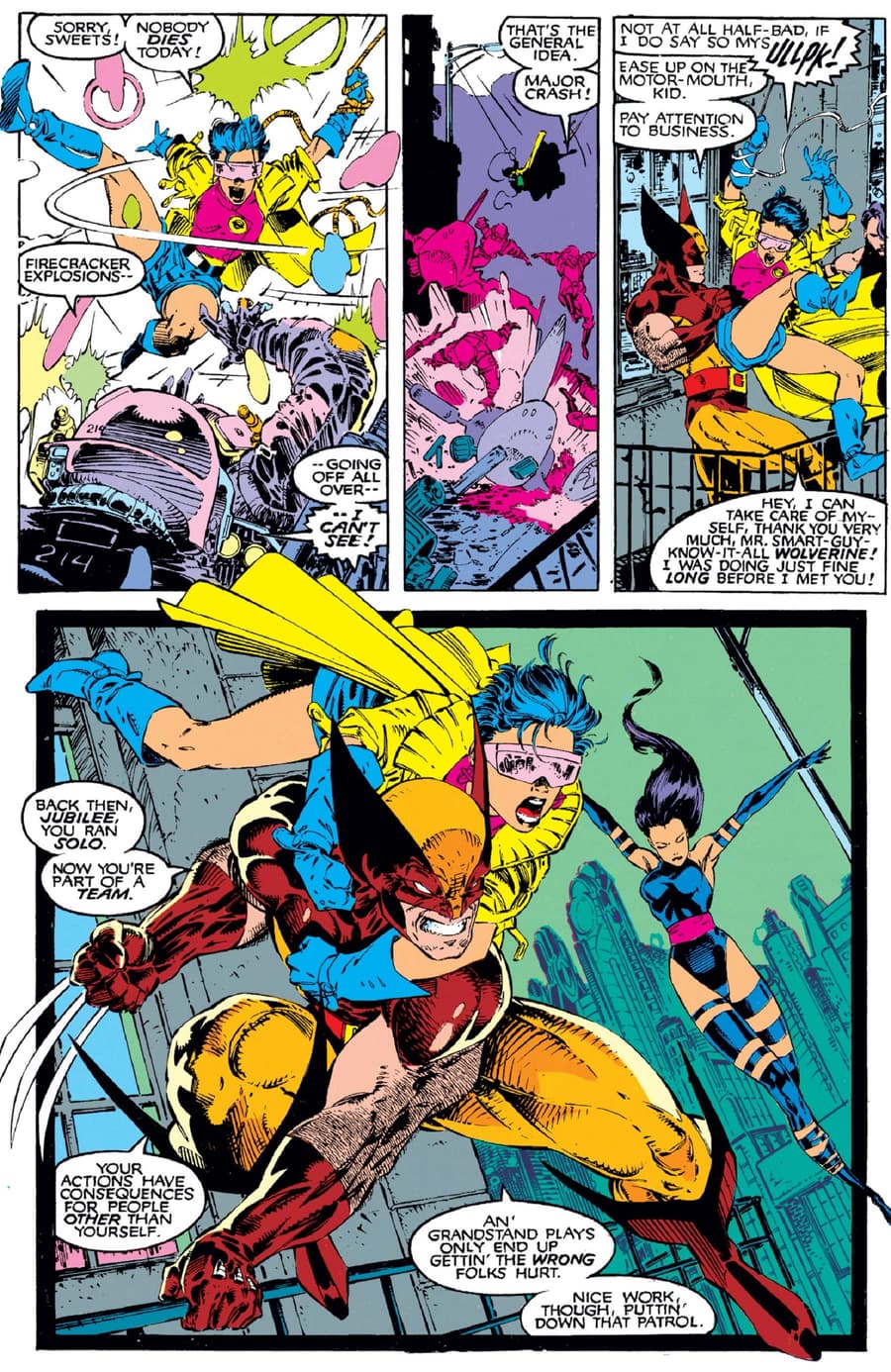 Wolverine might not have the best track record with his biological children, including his wayward son Daken, but Logan has served as a solid surrogate father figure to many of the X-Men's younger, more impressionable heroes. Among the most memorable is Jubilee, a teenage mutant orphan taken in by the X-Men, with Logan taking her under his wing. Recognizing Jubilee as a loner and survivor like himself, Logan teaches her to trust in the X-Men. By the 90's X-TINCTION AGENDA event, a little over a year after Jubilee's debut, Logan's fatherly bond with Jubilee was already apparent as they leapt into action together as more than just teammates but family.
The Hype Box
Can't-miss news and updates from across the Marvel Universe!