Comics
Published June 25, 2019
Marvel's Artistic New Wave of the 1980s -- Part 1
These artists revolutionized the sequential storytelling medium in the 1980s!

The '80s might be remembered for rolled-up sport coat sleeves and shoulder pads, "home computers," and the proliferation of synthesizers in pop music, but all of that pales in comparison to the epic changes that went on in the world of comic book art.
While the "Me Decade" may be closely associated with a grim and gritty turn in storytelling, it also saw some of the most dynamic and stylistic pencilers make their mark on the industry.
Frank Miller
Often associated with helping usher in the darker tone of the '80s, Frank Miller began working for Marvel in the late 1970s as an artist, filling in on books like JOHN CARTER WARLORD OF MARS #18 and PETER PARKER, THE SPECTACULAR SPIDER-MAN #27-28. He ended that decade as the main artist on DAREDEVIL, leading to a pair of runs that ranged from issues #158-191 (he became the writer on issue #168) and issues #219, 226-233.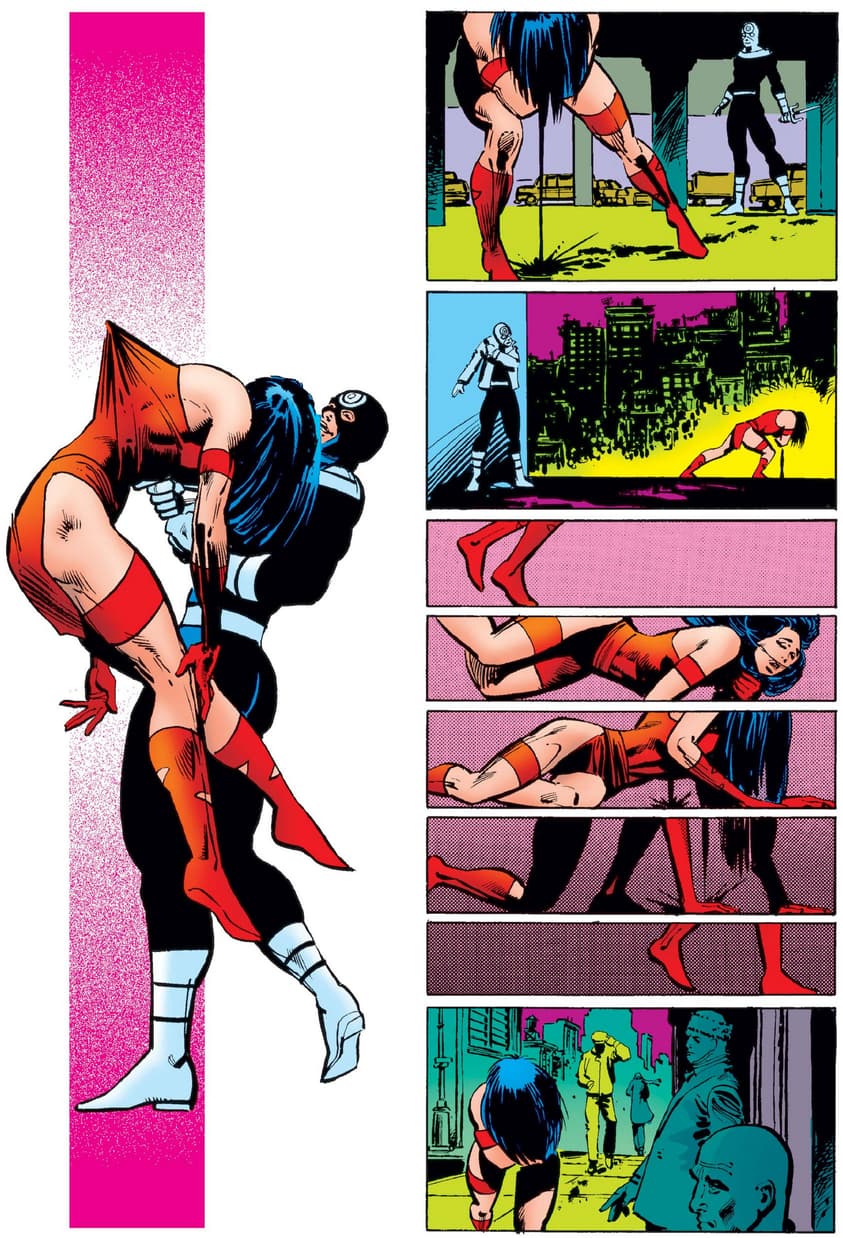 Working with legendary inker Klaus Janson, Miller created visuals that matched the brutal tone of stories that featured some of the hardest days of Matt Murdock's life including the moment when Bullseye stabbed Elektra with her own sai, which has been burned into the collective comic memory and inspired numerous homages. He brought that same energy and violence to the first WOLVERINE limited series, which dealt with the violence and loves of Logan's life in equal measure.
Mike Zeck
By the time the '80s began, Mike Zeck had already shown his mettle on books like MASTER OF KUNG FU, a series he continued to draw as the new decade dawned. Soon after, he began a run on CAPTAIN AMERICA beginning with issue #258 that ran almost straight through to issue #289 with a few fill-ins along the way. As he progressed through this series written by J. M. DeMatteis, Zeck not only excelled at showing the Shield-Slinger in all of his heroic glory, but also creating eye catching covers like the classic one of Deathlok with Cap in his sights from issue #286.
In 1984, Zeck took everything he learned working on CAPTAIN AMERICA and used it to bring the Marvel Universe together in the first epic limited series, SECRET WARS. In the series, Zeck expertly drafted the first appearances of characters like Titania and Julia Carpenter's Spider-Woman as well as powerful moments like Hulk holding up a mountain to save his fellow heroes and Doctor Doom wielding the Beyonder's powers. From there, he dipped into some darker territories by drawing the very first PUNISHER limited series and then one of the most memorable stories of the decade, "Kraven's Last Hunt," written by his Cap partner DeMatteis.
Bill Sienkiewicz
When it comes to style, few can boast a more unique one than Bill Sienkiewicz. He began honing his sequential style in Moon Knight back-ups in the black and white HULK magazine which translated into a gig drawing the MOON KNIGHT title when it launched in 1980. He would go on to draw interiors and covers for most of the 38-issue run wherein his surreal and sometimes grotesque imagery fit the mind-warping stories of Marc Spector and his unusual Super Hero nature. At the same time that MOON KNIGHT launched he also became the regular penciler on FANTASTIC FOUR #219, 222-231.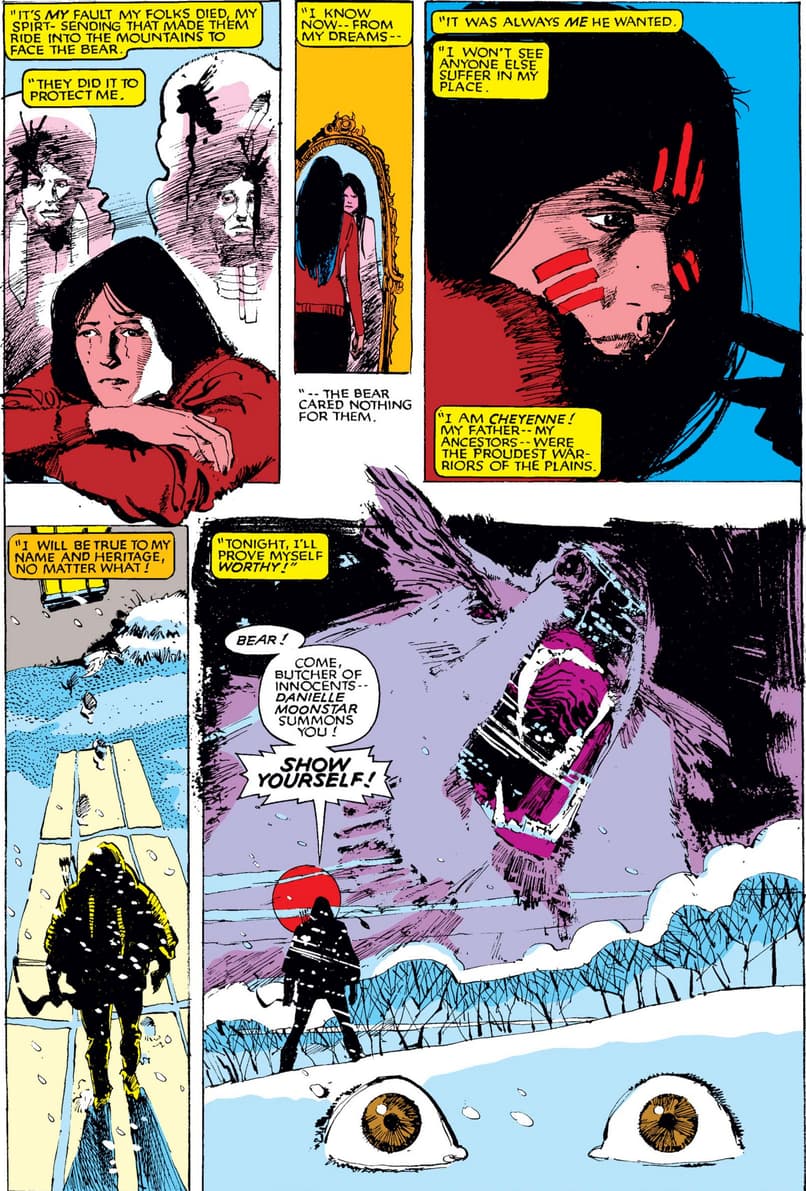 Sienkiewicz also lent his talents to covers for all sorts of books ranging from the adaptation of RETURN OF THE JEDI to DAZZLER, but he's probably most well remembered for his interior work on NEW MUTANTS starting with issue #18 as that book began exploring super dark elements ranging from demon bears to the inside of Legion's mind. Another pair of high points included his team-ups with Frank Miller on the ELEKTRA: ASSASSIN limited series and the DAREDEVIL: LOVE AND WAR graphic novel.
Cynthia Martin
After Cynthia Martin worked with Bill Sienkiewicz on the cover to STAR WARS #92 (which featured Jan Duursema on interiors) and handled issue #93 herself, she became the first woman to draw a Star Wars book on a regular basis. She and Jo Duffy shepherded the very first STAR WARS series on to its finale, drawing most of the issues leading up to the issue #107 finale.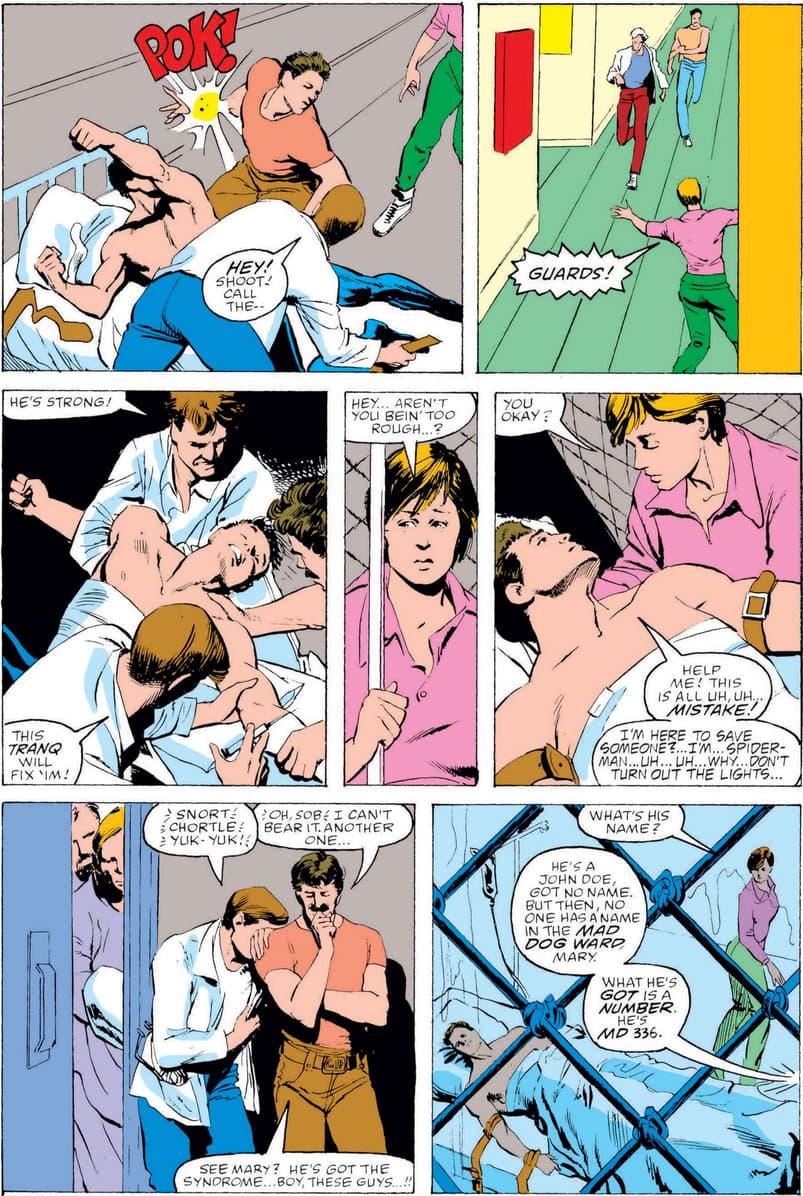 Sporting a style that looked both traditional while reflecting some of the indie aesthetics growing in popularity around that time, Martin also put her stamp on Spider-Man by coloring the second issue of WEB OF SPIDER-MAN and then drawing a three-parter running through WEB OF SPIDER-MAN #33, AMAZING SPIDER-MAN #295, and PETER PARKER, THE SPECTACULAR SPIDER-MAN #133, written by her former STAR WARS editor Ann Nocenti. Some of these issues sported some super creepy Sienkiewicz covers! In that harrowing story, Spider-Man was shot in the gut and wound up in the Kingpin's underground mental asylum, the Mad Dog Ward, wherein Martin's understated pencils still expertly conveyed the drama of the situation. 
Jim Lee
Though his true renaissance would come in the following decade, Jim Lee began wowing readers in the late '80s. He kicked off his career at the House of Ideas with ALPHA FLIGHT #51 along with Whilce Portacio. Lee would go on to pencil just about every issue between that one and issue #69, even coming back for issue #75.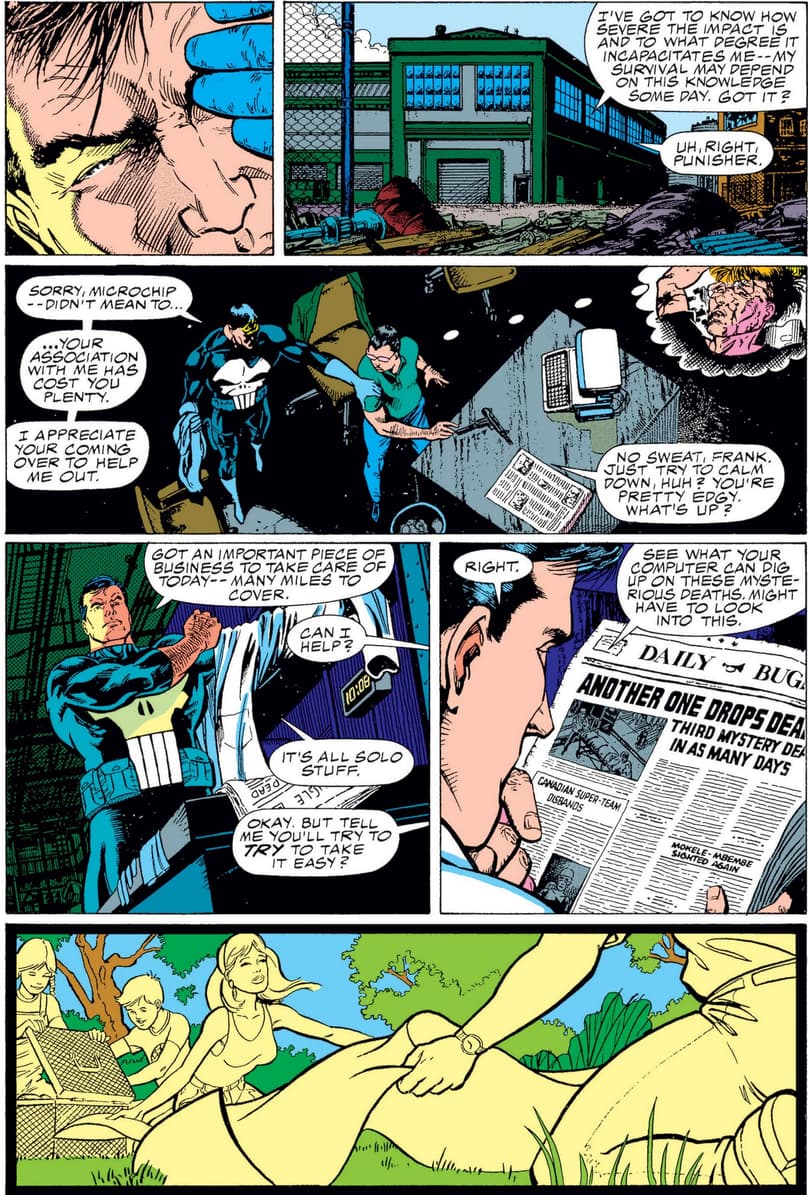 As the '80s ended, Lee launched Frank Castle's first spinoff title, PUNISHER: WAR JOURNAL with Carl Potts. In Lee's covers for CONAN THE BARBARIAN #218 and 220, you can see the hyper detail and bold posing that would help make X-MEN #1 one of the best-selling comics of all time in 1991. To get a glimpse of his first work with the merry mutants, you can look through UNCANNY X-MEN #248 and #256 and scope out the covers to issues #252 and #254. From there, he entered the '90s and took off like a rocket!
Bob Layton
When you think of classic Iron Man stories from the late '70s and '80s, you're probably picturing comics that Bob Layton helped produce. Though his first work on ol' Shell Head came as an inker on 1976's IRON MAN #91, his truly epic run with co-writer David Michelinie began with issue #116.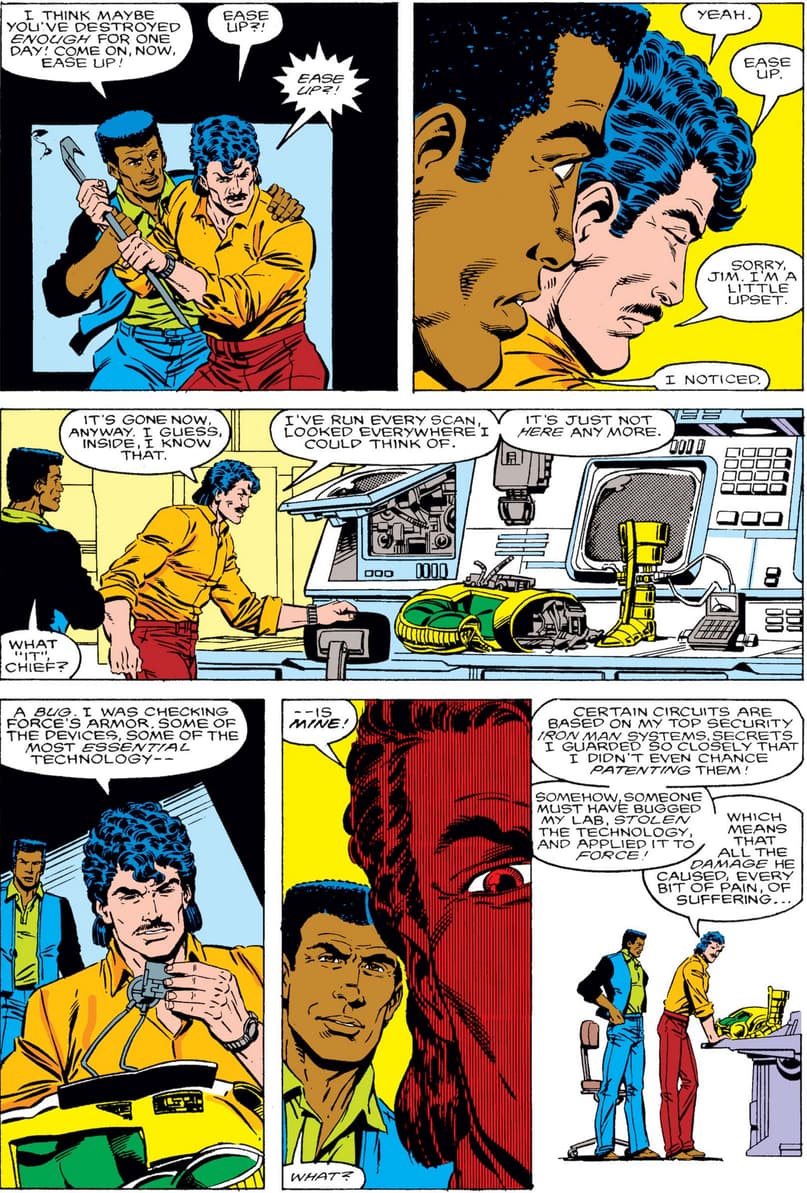 Layton co-wrote and inked many issues during the duo's two runs, which ran from issues #116-154 and issues #215-250, but also moved into the penciler's chair on more than a few occasions as they chronicled these heartfelt, exciting and always-dramatic stories like "Armor Wars" (also known as "Stark Wars").
The same way pop culture and style changes and progresses, so did Marvel storytelling, whether it was in the words or the artwork. These artists – and the ones who will be discussed in Part 2 – helped usher in a new era of comic styles that were designed to appeal to an audience that joined the fun in the '60s and were now old enough for something a little more grown-up. It also proved that comics weren't just for kids anymore – and Marvel's heroes had higher stakes, more emotions, and even more depth than people ever before.
Tune in tomorrow for Part 2 of Marvel's Artistic New Wave of the 1980s!
For more about Marvel's 80th anniversary, visit Marvel.com/marvel80!
The Hype Box
Can't-miss news and updates from across the Marvel Universe!