Comics
Published March 8, 2021
6 Women Heroes Who Lead the Way
Celebrate International Women's Day with these iconic moments starring Storm, Ms. Marvel, She-Hulk, and more!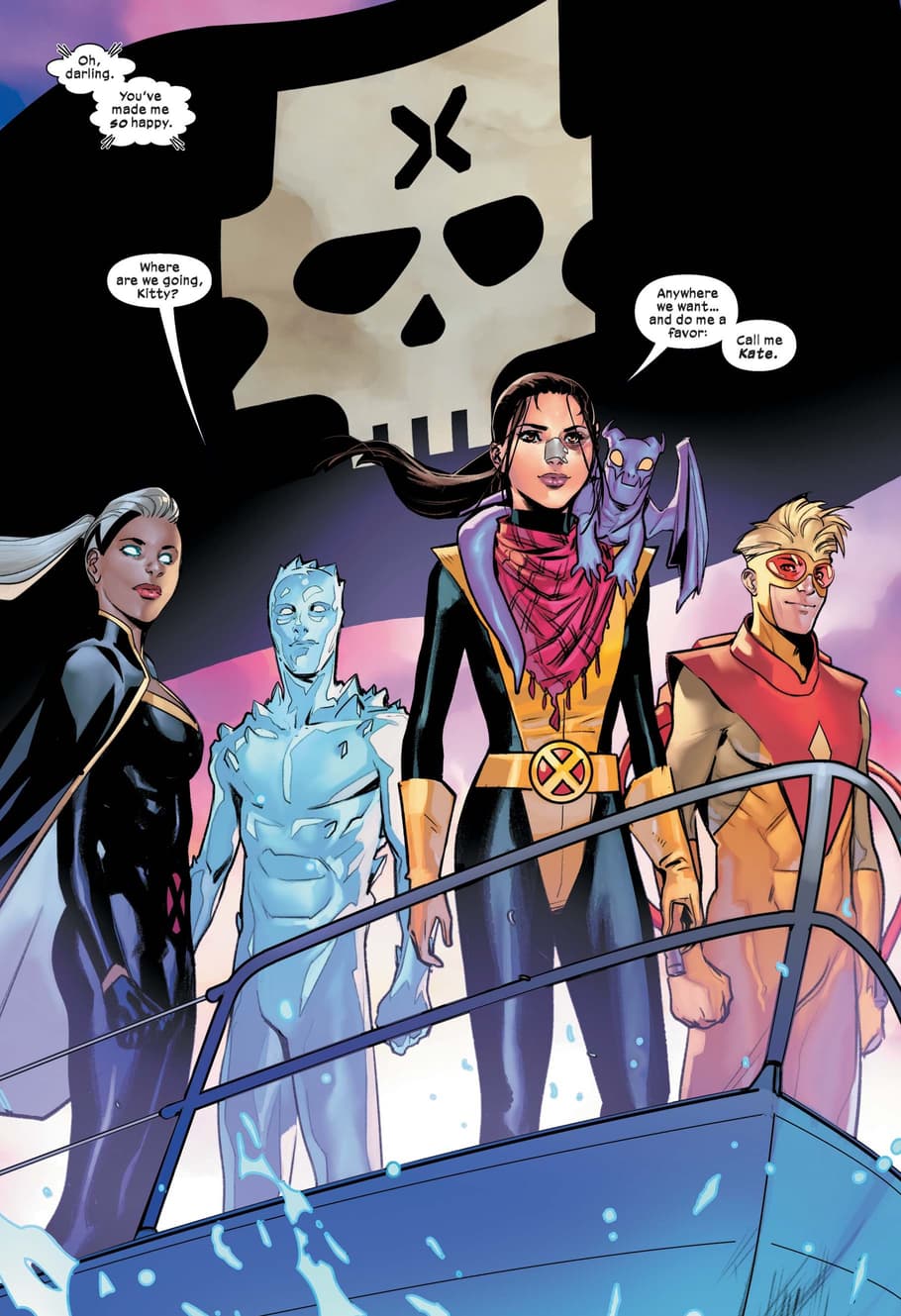 For years she was the X-Men's perennial teen hero. But in 2019, Kitty Pryde became a captain—"Captain Kate" to be exact.
At the peak of the Dawn of X (read HOUSE OF X/POWERS OF X first!), Kate and The Marauder crew took to the high seas to offer safe passage to a global community of mutants. Their destination? The sentient island of Krakoa, mutantkind's new home and the provider of natural miracles like worldwide portals, super-drugs, and even immortality.
Taking the helm in MARAUDERS #1, Captain Kate showed us that she was "Kitty" no longer. Cunning, unshakable, and devoted to her mission, Kate has since led her Marauders across enemy lines and into unsanctioned waters. Short change for a woman who has cheated death.
Kate currently serves as the Red Queen, a representative of the Hellfire Trading Company and a member of the Quiet Council, the mutants' political body. An unwavering conscience, Kate is unafraid to take names and seek action. And if you doubt us, read MARAUDERS #16.
[RELATED: Welcome to the Dawn of X]
2. SHE-HULK: A-FORCE ASSEMBLE (A-FORCE #1)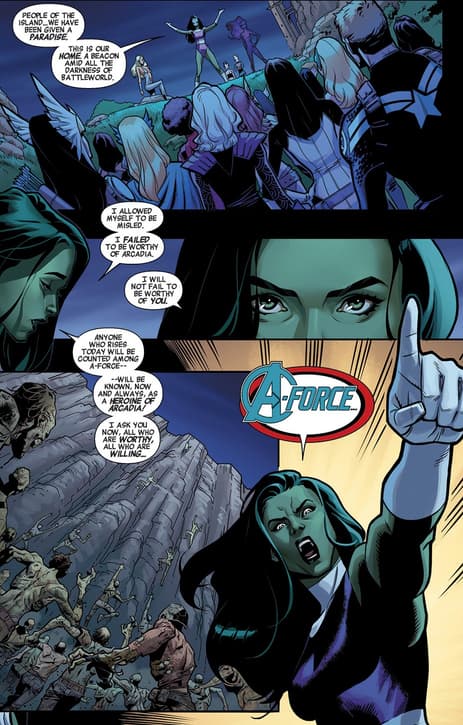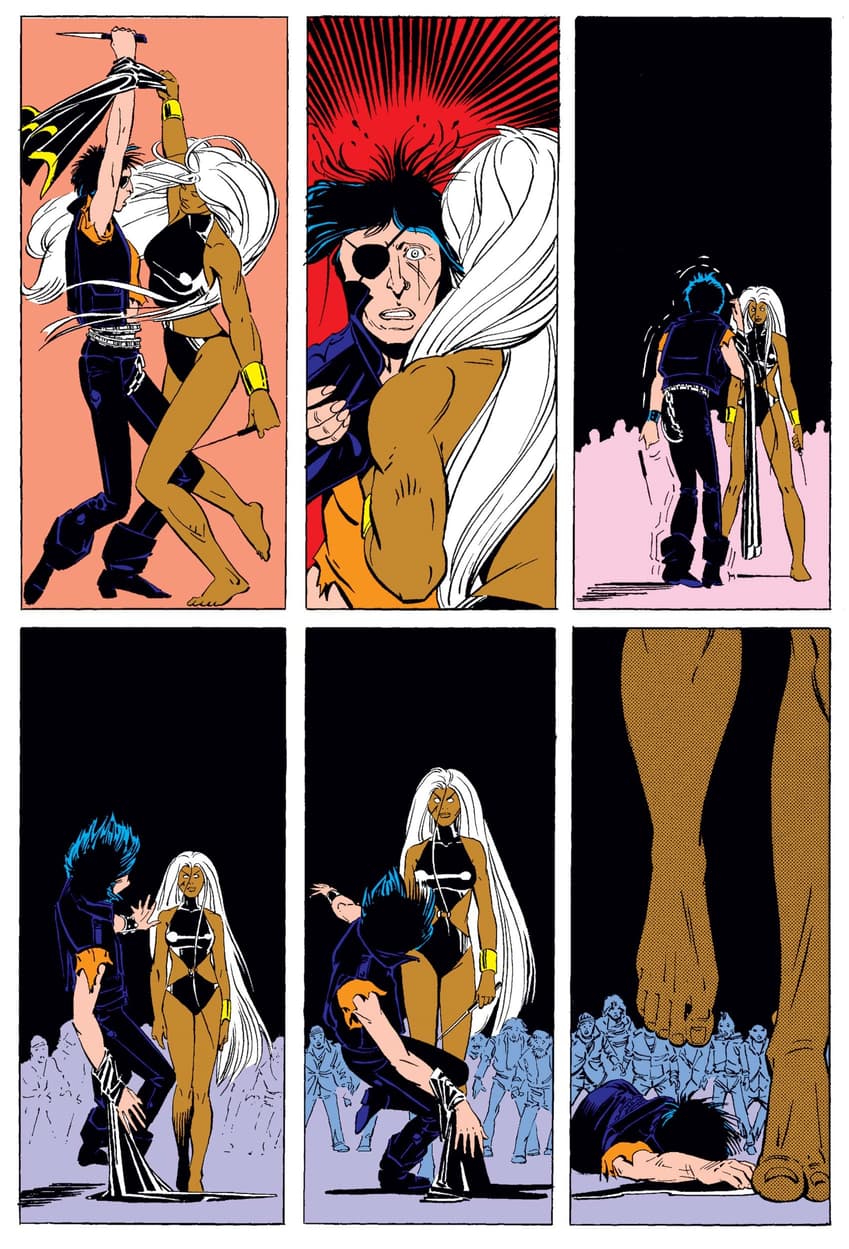 Storm's hand-to-hand duel against Callisto, ruler of the Morlocks, epitomizes the strength and resolve that defines this longtime leader.
In a scrappy knife battle that is now a staple in X-Men history, a depowered Ororo Munroe took on the queen of the underground mutants for the freedom of X-Man Angel. Storm's show of force nearly claimed Callisto's life, proving to everyone (including her fellow X-Men) that no sacrifice was too great to bring the whole team home. While her relationship with Callisto remained tense for years, Storm eventually reinstated her enemy as the Morlocks' one true ruler.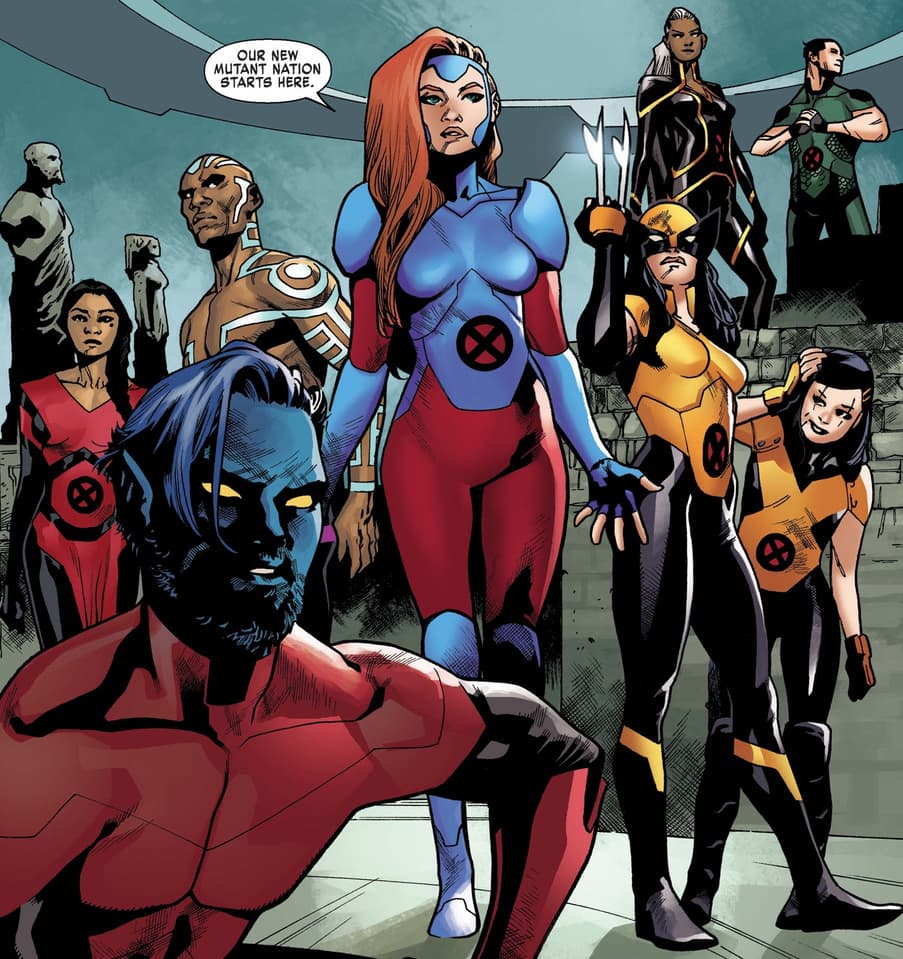 The X-Men's First Lady with an X-Team all her own! Reborn into a world very different than the one she remembered, Jean Grey took a public stance against a growing anti-mutant movement that threatened to tear down the dream she helped build. And, while she could have felt restricted by her own power, this Omega-level telepath forged ahead fearlessly.
Gathering veteran allies like Nightcrawler and Namor, plus young heroes All-New Wolverine and Trinary, Jean assembled her X-Men: Red to combat everything from mutant-killing Sentinels to overpowered governments. But what's a mutant leader to do when she's caught between the United Nations and the court of public opinion?
5. MS. MARVEL: CHAMPION (CHAMPIONS #1)
Disillusioned by the grownups in the aftermath to CIVIL WAR II, Ms. Marvel: Kamala Khan united the next generation of Super Heroes to fight toward values of peace instead.
The Champions team returned with their own ideas, and their own Vision, in this perfect entry point series. More connected than ever by a global network of teen/young adult heroes, Khan's Champions were bold, decisive, and ready for just about anything. And that covers a Hydra-influenced Captain America!
The spark behind the Champions, Ms. Marvel was a natural choice to lead the team. And even though it took a few issues to settle the matter, Khan's heart (and commitment) continually shined through.
6. DANI MOONSTAR FACES HER FEARS (NEW MUTANTS #20)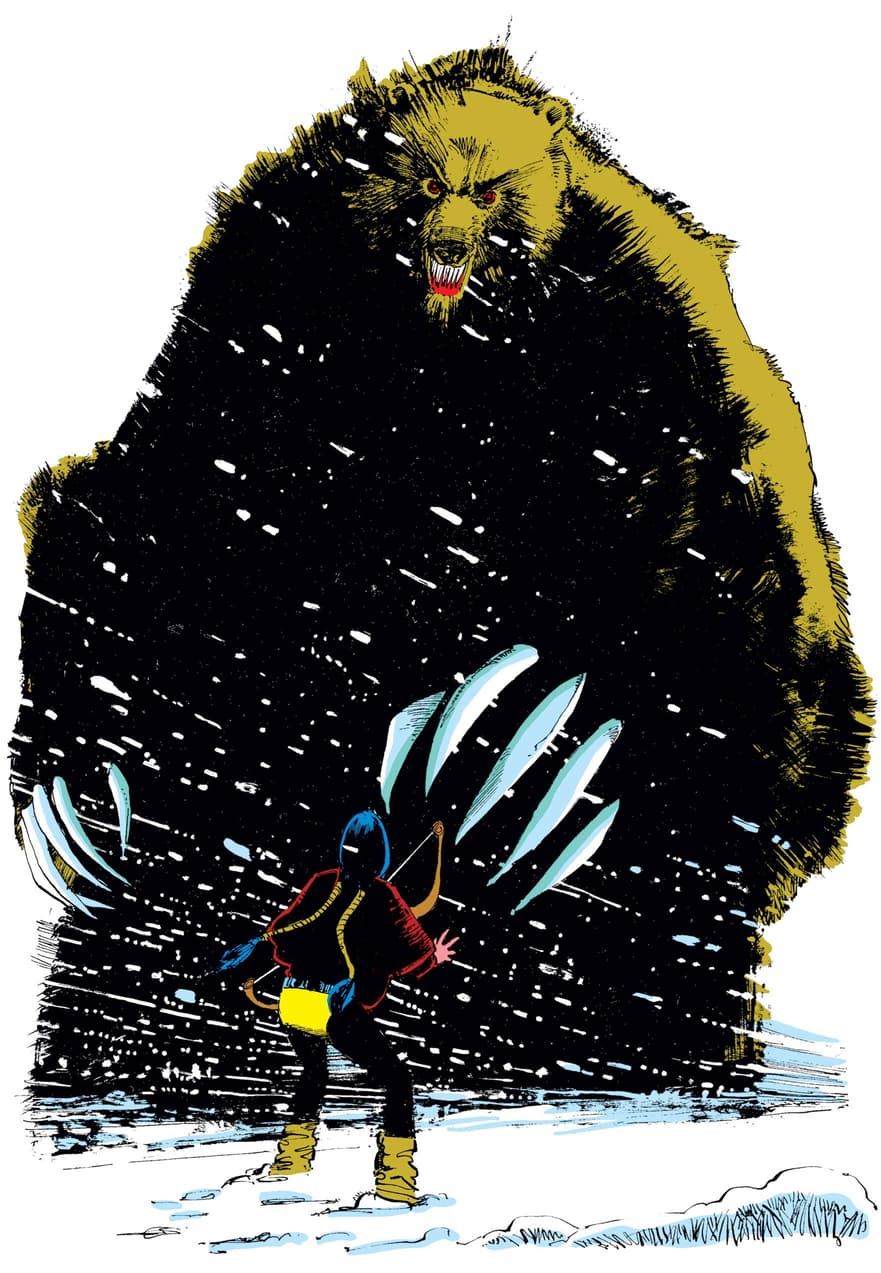 Danielle "Dani" Moonstar inherited frightening power at a young age—but that didn't stop this mutant psychic from staring down her demons to embrace a legendary fate.
While a student and X-Man-in-training at Xavier's Institute, New Mutant Moonstar was a young woman of strong conviction and stronger morale. Impressing Professor X with her aptitude under pressure, Dani, AKA Mirage, rose in rank to be a co-leader of the New Mutants squad.
But her journey toward self-control had more than a few bumps. In one of her most pivotal arcs, the "Demon Bear Saga," Moonstar fought the manifestation of her darkest fears, a demonic bear entity that was empowered by a mystical dimension called the Badlands. Summoning all her courage, Moonstar, with an assist from Magik's Soulsword, was able to defeat this psychic monster and release her parents from its grasp.
Today, Moonstar has a dual role: She is an X-Woman and a warrior of the Valkyrior. Intrinsically linked to Asgard's mythos, Dani has all the trappings of a hero worthy of Valhalla... including a winged horse named Brightwind!
[RELATED: Who, or What, Is the Demon Bear?]
Want to read even more inspirational moments starring women heroes of Marvel? Visit our Marvel Unlimited Reading Guide to see who is leading, and breaking, the curve.
Follow Marvel Unlimited on Twitter and Facebook to stay tuned in to weekly announcements, articles, and more, all at @MarvelUnlimited. Follow us today to join the conversation with thousands of fellow fans, and let us know what you're reading!
The Hype Box
Can't-miss news and updates from across the Marvel Universe!