Comics
Published September 9, 2021
Must-Read Marvel Zombies Comics
In some realities, Marvel's mightiest heroes want to make a meal out of you!
Sixteen years ago, the words "Marvel Zombies" were just an affectionate term for Marvel fans. But when the literal Marvel Zombies showed up in the pages of ULTIMATE FANTASTIC FOUR (2003), they changed the Marvel Multiverse forever.
These insatiably hungry creatures were once Earth's most beloved heroes. At certain points, it seemed as if their threat had been ended. However, their corrupting touch has spread throughout many different realities, including the Prime Marvel Universe...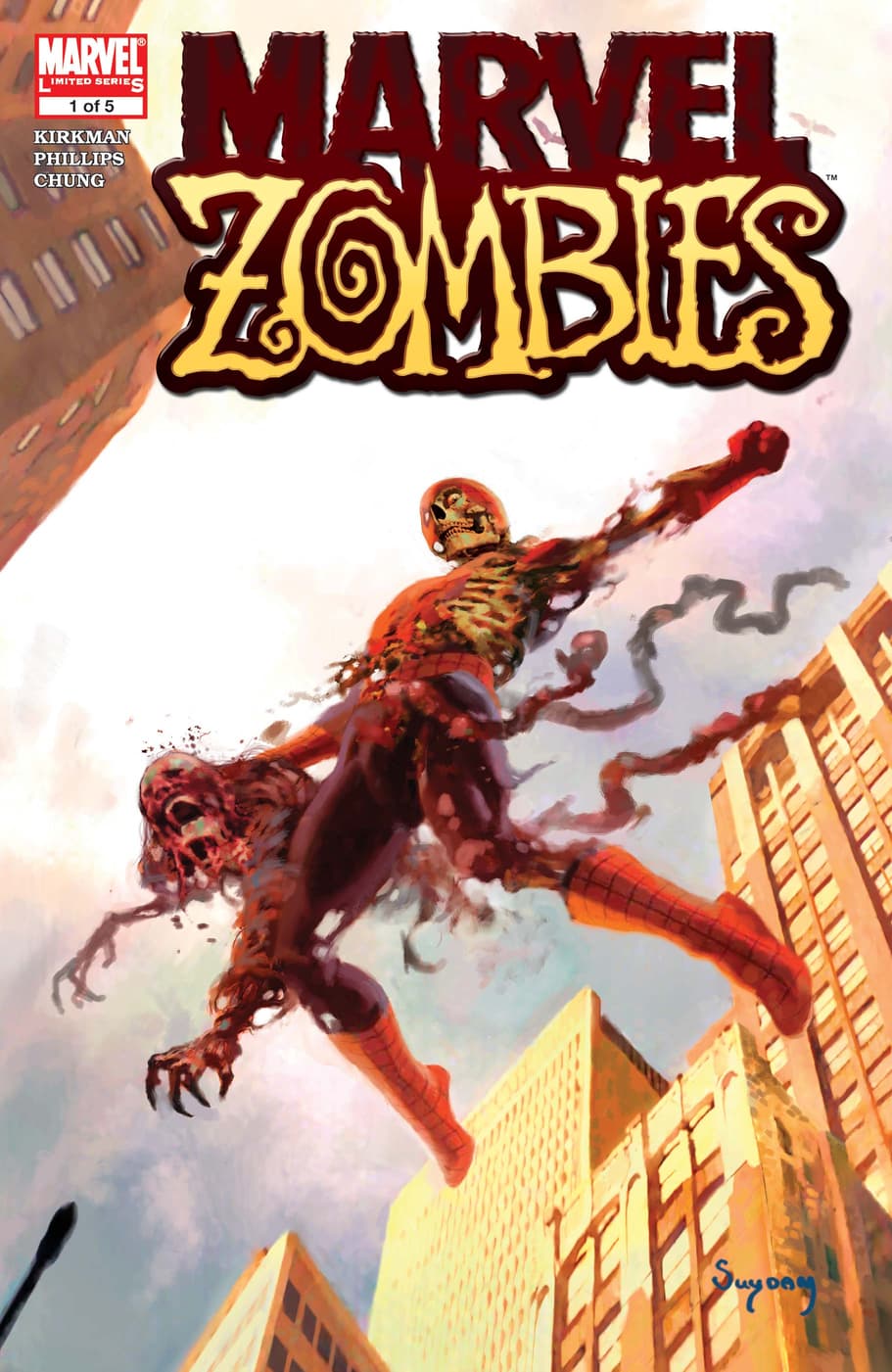 Via Marvel Unlimited, we're looking back at the history of the Marvel Zombies, as well as some key issues along the way. They may be gone for now, but zombies have a very terrifying knack for resurfacing when you least suspect it.
While this isn't technically the first appearance of the Marvel Zombies, DEAD DAYS was a prologue that shed some light on how this reality fell to the zombie plague. The key piece of information here is that Magneto made a deal with an unknown entity off-panel that introduced the zombie plague to this Earth. Unfortunately, it proved to be far more potent than Magneto anticipated. The Master of Magnetism couldn't undo his mistake, but he did stand alongside Nick Fury, the X-Men, and the remaining heroes as they made one last attempt to salvage their world.
They failed. And only Magneto escaped with his life.
These issues had one of the great swerves in comic book history. Ultimate Reed Richards made contact with his counterpart on another world, who appeared to be the Reed Richards of the Prime Universe. But it was just a trick by the zombified Fantastic Four to gain access to the Ultimate Universe. Ultimate Reed also found himself trapped in the zombies' world, where Magneto desperately tried to save as many humans as he could. Reed made it back to his world, and the zombie Fantastic Four were defeated and imprisoned in the Ultimate Universe.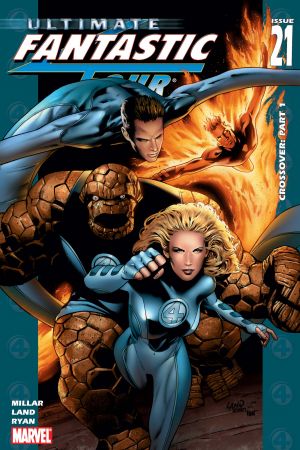 Magneto's luck couldn't hold out forever, and he soon fell to the transformed heroes. Thankfully, a few of Magneto's acolytes were able to save a handful of survivors and join forces with T'Challa and Wakanda. Meanwhile, zombie Spider-Man, Hulk, Wolverine, Colonel America, Luke Cage, and more faced a new threat: Silver Surfer, and his master, Galactus. Big G is normally "the Devourer of Worlds." But in this world, the formerly heroic zombies devoured both the Silver Surfer and his master. This not only gave them the cosmic powers of Galactus, but also the means to leave Earth and find other planets to consume.
Shortly after CIVIL WAR, Black Panther and his wife, Storm, led a new incarnation of the Fantastic Four with the Thing and the Human Torch. On one of their adventures, they inadvertently crossed over to the zombiverse and came face-to-face with the "Zombie Galacti." That was the title given to the infected heroes who ingested Galactus' body and powers. Black Panther and Storm were able to safely bring their team home, but this was not the last time that the zombieverse came in contact with the Prime Universe.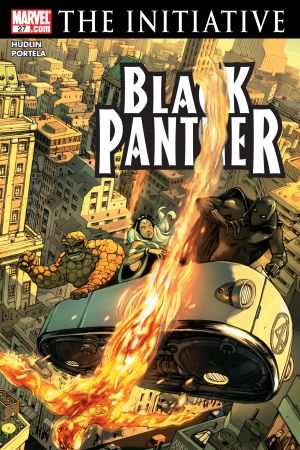 Black Panther (2005) #27
published

added to marvel unlimited

rating

inker

writer

colorist

penciler

painter (cover)

penciler (cover)

letterer
What is Marvel Unlimited?
Several decades after the first series, humans and mutants alike were surviving under the banner of New Wakanda. Zombie Wasp even learned that if she could resist the hunger long enough, it would go away. This allowed her to rejoin human society. Of course, the good times couldn't last. The Zombie Galacti returned to Earth after essentially eating the alien races of the universe. And they soon discovered New Wakanda's existence. Some of the Zombie Galacti, like Spider-Man, attempted to hold off their fellow zombies. But zombie Hulk's hunger could not be contained, and he killed several on both sides before he was defeated. In the aftermath, Malcolm Cortez banished the surviving zombies into another universe.
The Zombie Galacti may have been out of the picture, but the zombieverse invaded the Prime Marvel Universe in MARVEL ZOMBIES 3 (2008). The Alternate Reality Monitoring and Operational Response Agency (or A.R.M.O.R., for short) sent Jennifer Kale, Siege, Wundarr, and the Conquistador to investigate the zombie incursion. Sadly, only Kale and Wundarr survived the initial encounter. That's why it fell to Machine Man and Jocasta to do the heavy lifting by making a journey to the zombieverse in the hopes of finding a cure. Meanwhile, zombie Morbius briefly captured and replaced his counterpart in a bid to unleash the zombie plague in the Prime Marvel Universe. Upon his escape, the real Morbius began putting together a new team.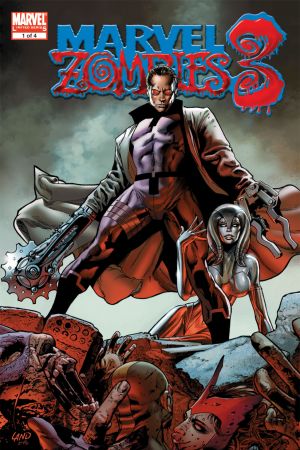 Marvel Zombies 3 (2008) #1
published

added to marvel unlimited

rating

inker

penciller

colorist

letterer

other

writer
What is Marvel Unlimited?
Morbius' new team included himself, Jack Russell/Werewolf by Night, Daimon Hellstrom, Jennifer Kale, and Man-Thing as the new Midnight Sons. Zombie Deadpool (or Headpool, if you prefer) and Black Talon were weaponizing the zombie plague in the Prime Universe, and the Hood wanted that power for himself. As events spiralled out of control, Russell was infected by the zombie virus and Kale succumbed to temptation and accepted dark mystic powers from Dormammu. Hellstrom helped Kale recover her true self, while Morbius dedicated himself to curing Russell's infection.
In the final numbered miniseries, Morbius reunited with A.R.M.O.R. agent Machine Man and his new partner, Howard the Duck. To find a cure for Russell's zombie infection, Morbius sent the unlikely duo to several alternate worlds which had different variations of the zombie outbreak. Unfortunately, A.R.M.O.R. itself came after the trio for undertaking a dangerous mission without authorization. Their final stop across the Multiverse took them to an ordinary world, very much like our own. That's where a real Marvel Zombie fanboy became a literal zombie as well.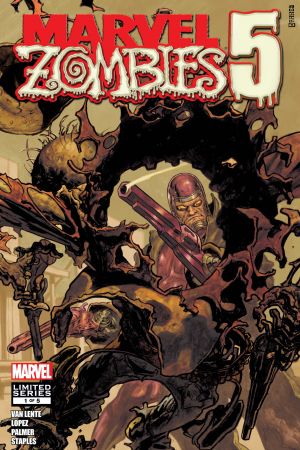 Marvel Zombies 5 (2010) #1
published

added to marvel unlimited

inker

colorist

penciller (cover)

penciller

editor

letterer

writer
What is Marvel Unlimited?
For this largely standalone sequel, A.R.M.O.R. agent Howard the Duck was sent to a world overrun with zombie Nazis. Howard also assembled his own "Ducky Dozen," including Dum-Dum Dugan, Battlestar, Eternal Brain, Riveter, Blazing Skull, Taxi Taylor, and Flexo. It was already a dangerous assignment, but the Ducky Dozen soon found themselves facing zombie Thor and a very mischievous incarnation of Loki.
Remember the Zombie Galacti? They made their comeback in the aptly named MARVEL ZOMBIES RETURN. However, their cosmic powers were lost in the transition between their universe and a new reality that greatly resembled the past of the Prime Universe. Zombie Spider-Man was inspired to try to fix his mistakes, but his hunger for flesh led to the death of his own counterpart and the zombification of the Sinister Six.
As penance, Zombie Spidey tried to find a way to wipe out the plague once and for all. And he seemingly succeeded by sending the infected zombie Sentry back in time to his world at the start of its outbreak. This time loop was meant to ensure that the zombie plague could be contained between the two realities. It was a good idea, but it was always doomed to fail because it didn't account for the alternate zombie timelines.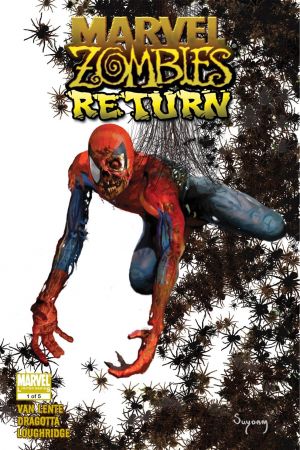 Marvel Zombies Return (2009) #1
published

added to marvel unlimited

rating

colorist

penciller

inker

penciler

writer
What is Marvel Unlimited?
In the Zombieverse of Madness...
The zombie outbreak took on different forms in the divergent realities of the Marvel Multiverse. For example, MARVEL ZOMBIES HALLOWEEN (2012) #1 showed us a world where Kitty Pryde and her young son, Peter, were perhaps humanity's last survivors among the living dead. Poor Peter just wanted to experience Halloween for the first time in his life. What he got was a hellish trick from a very familiar devil. 
MARVEL ZOMBIES SUPREME (2010) showed readers what happened when the zombie plague ravaged the world of the Squadron Supreme. When Earth's heroes become the undead, bad things tend to unfold at a rapid pace. Such was the case here. And these undead heroes weren't content to stay in their own universe, which pit them against Jack of Hearts and Project Pegasus.
NIGHT OF THE LIVING DEADPOOL (2014) put Marvel's Merc with a Mouth into a darkly comedic tale that revisited classic and modern tropes of the genre. You'll laugh and gasp at Deadpool's misadventures here. But mostly gasp.
MARVEL ZOMBIES (2015) was a spinoff miniseries from SECRET WARS (2015), which found Elsa Bloodstone in the treacherous terrain of Battleworld that was overrun by Marvel Zombies. Along the way, Elsa reunited with her long-dead dad, Ulysses Bloodstone. Elsa even briefly became one of the undead herself before coming up with her own solution for the zombie problem.
MARVEL ZOMBIES: RESURRECTION (2020) was a bit of a misnomer. This was essentially a reboot of the zombie storyline with no ties to its previous incarnation. This time, Spider-Man escaped intact, and found himself as the surrogate father and protector of Valeria and Franklin Richards, with an assist from Blade and Wolverine.
In this timeline, the zombie plague was engineered by the Brood, and it claimed most of Earth's heroes as well as Galactus. Spidey also had to deal with the secret of Franklin's survival. As a young boy, Franklin was bitten by a zombie, and yet he never turned...
Check out these stories and more on Marvel Unlimited!
The Hype Box
Can't-miss news and updates from across the Marvel Universe!