Comics
Published September 28, 2021
The X-Men's Anthology Series Enters a New Chapter in 'X-Men Unlimited' #5
We speak to creators Gerry Duggan and Emilio Laiso about their ongoing 'X-Men: Green' arc!
Have you tried Marvel Unlimited yet? It's your all-access pass to over 29,000 Marvel comics, available at your fingertips. Download our all-new, supercharged app on the App Store or Google Play today to enjoy your favorite stories just three months after they're in stores!
"X-Men: Green" begins on Marvel Unlimited! Starting with issue #5 of Infinity Comics' series X-MEN UNLIMITED, fans will enjoy an all-new story arc from an all-new creative team! The next vertically-scrolling chapter from this exclusive anthology run can only be read on the Marvel Unlimited app, but we've got a sneak peek at the story below.
X-MEN UNLIMITED #5 picks up after Wolverine's explosive "Latitude" arc, kicked off by creators Jonathan Hickman and Declan Shalvey. Now, the fan-favorite Infinity series continues its next rotating adventure in an 8-part storyline across issues #5-12.
X-scribe Gerry Duggan teams with artists Emilio Laiso and Rachelle Rosenberg for X-MEN UNLIMITED's next saga, an unexpected arc that will impact the human world. When tragedy washes up on the shores of Krakoa, one X-Man decides to take matters into her own hands, going against the wishes of the Quiet Council and the laws of the young mutant nation. But with the planet on the line, she's determined to do what it takes… no matter what the X-Men throw in her way.
We spoke to Gerry and Emilio, plus series editor Jordan White, on what readers can expect from Nature Girl's starring story:
Gerry, what excited you the most about telling a Nature Girl-centric story? She's a powerful asset!
GERRY: She is—and that's why she's done messing around and going to serve Mother Earth in her most dire days. Lin Li's the centerpiece of your new favorite team of inexperienced super-powered people.
JORDAN: When Gerry first pitched this story to me, I laughed heartily because I thought he was joking. You'd think I would have learned after all these years that that's how his best ideas begin life.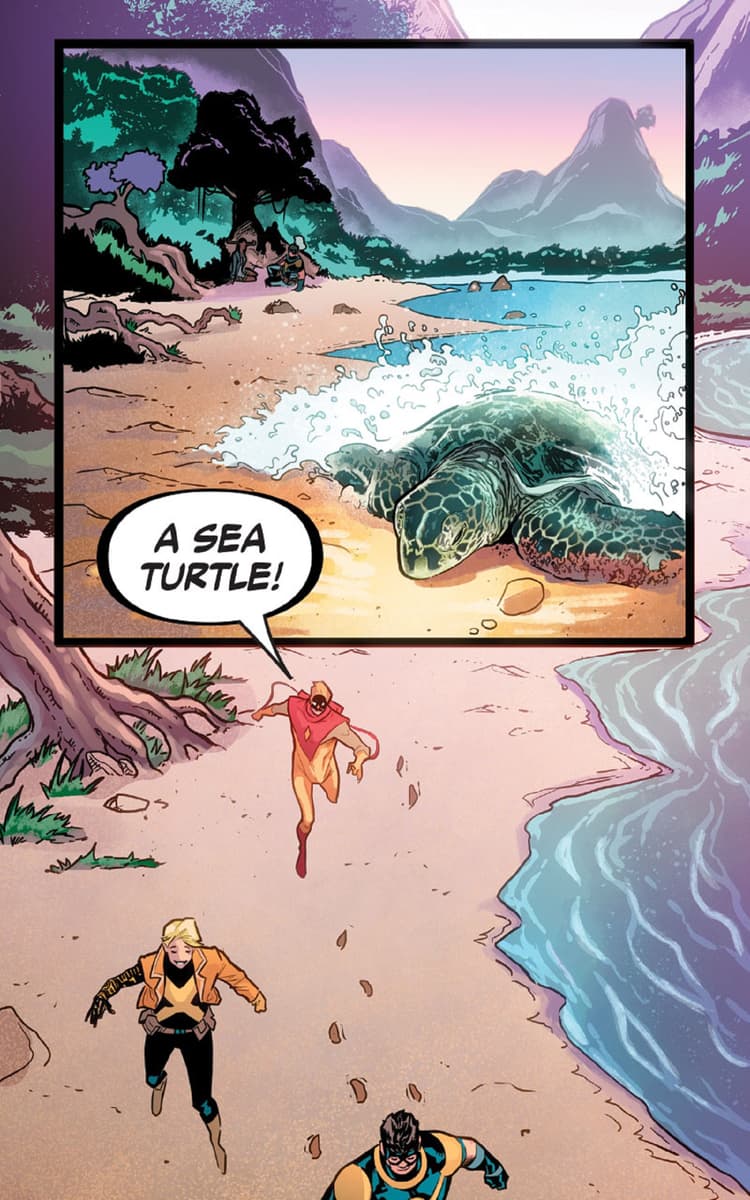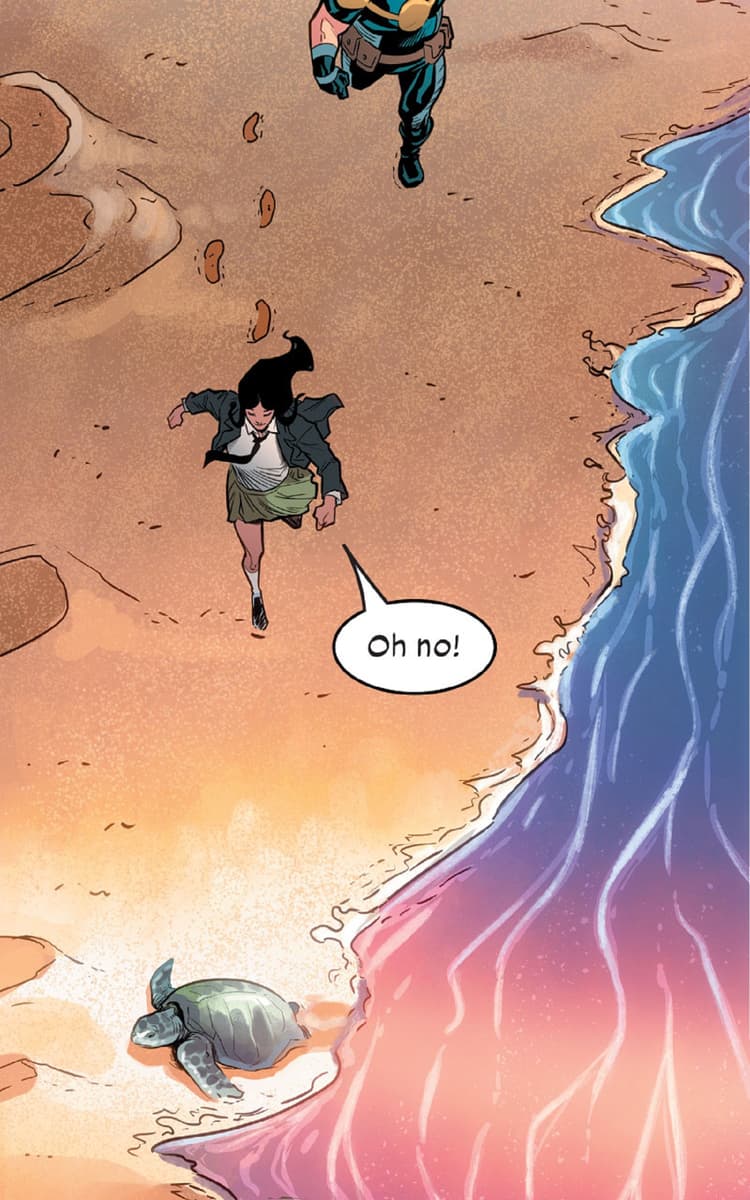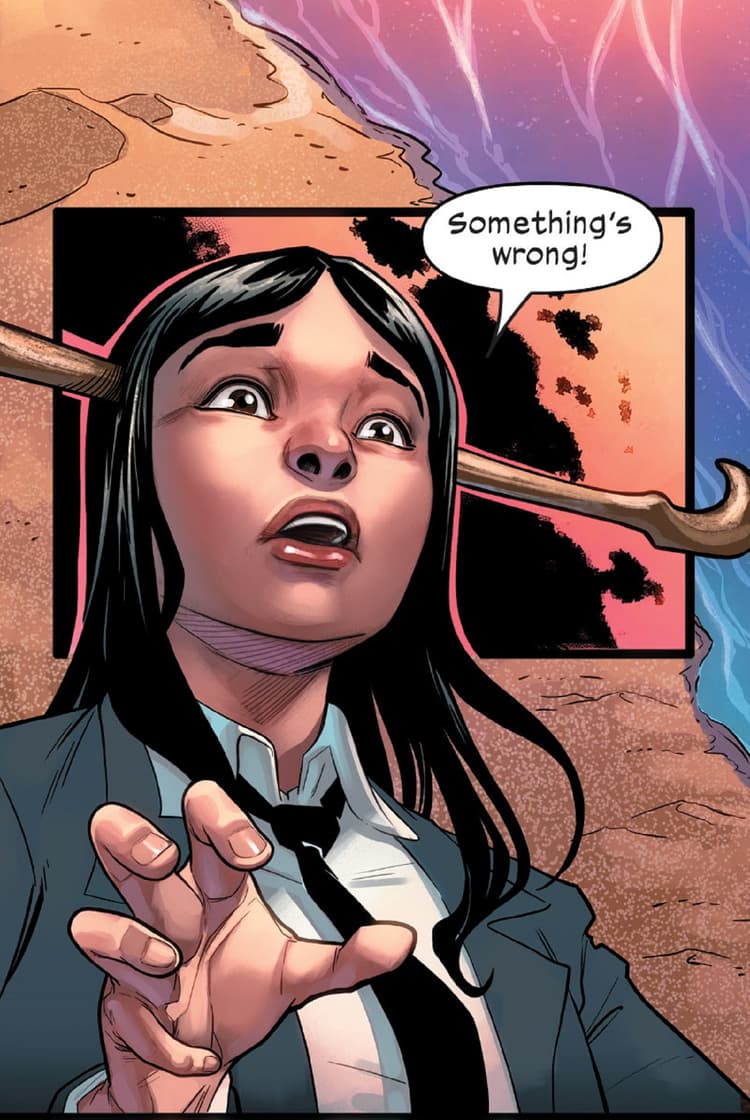 Any unique discoveries while creating a story that's vertically-oriented?
GERRY: The vertical comics are such a great storytelling tool to have in our arsenal. We make really fun use of the format...
EMILIO: I'm not going to lie—working on this new format has been a challenge, at least initially! I tried to create a rhythm, like a "flow" from one panel to another. My objective was to keep the momentum of the action while scrolling down.
Emilio, any favorite scenes or moments that leapt out from Gerry's script?
EMILIO: One of the most entertaining scenes for me to make was the one when I tried to take advantage of the vertical motion...
When Nature Girl calls on a group of birds and various other animals to distract the policemen, I thought: I want to give the impression that the reader is literally dropping down on the cops together with the flock.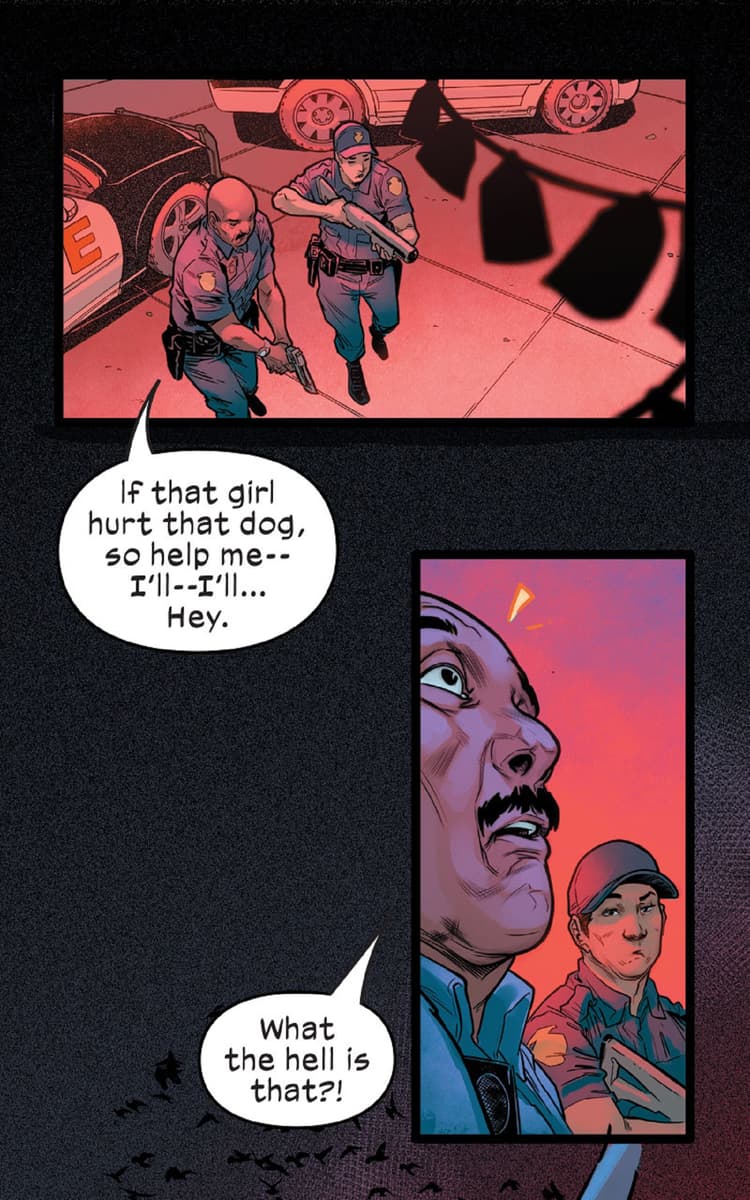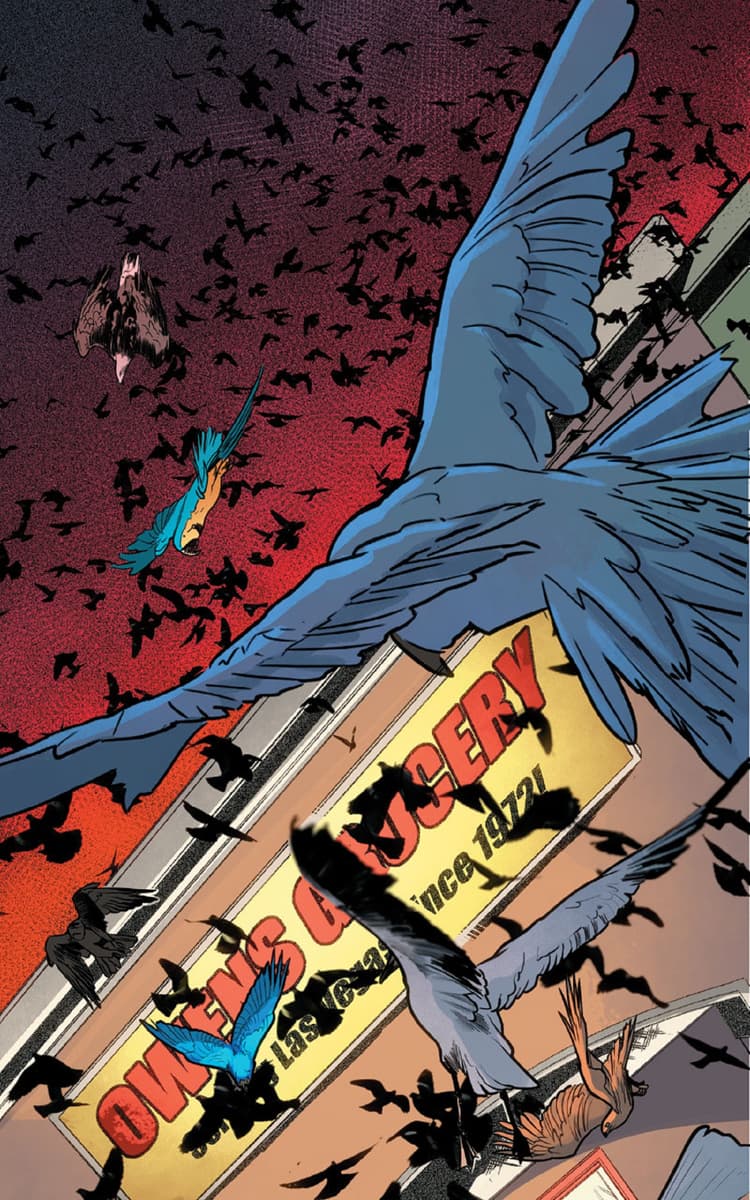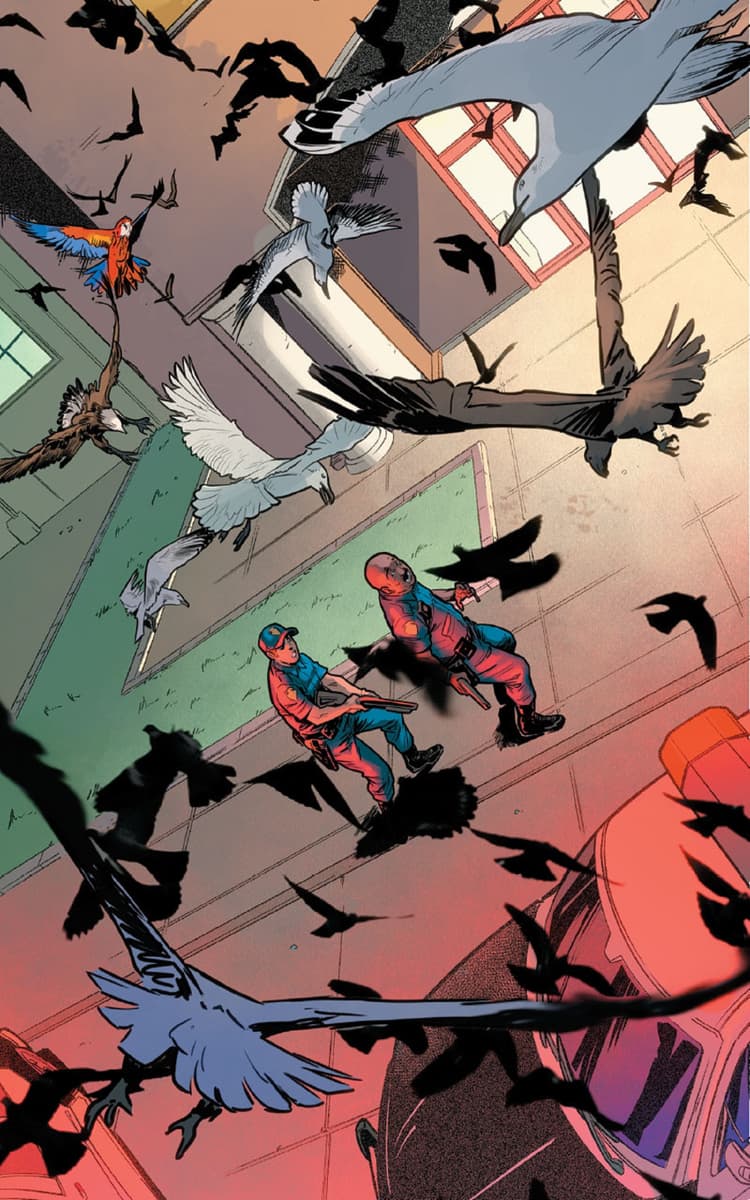 Then I read the script and I see that in the final scene Wolverine shows up and I jump up from my chair! Showing him in action is so fun, I'll take every single opportunity to draw him, thank you very much!
GERRY: Emilio's storytelling, acting, and pacing are top notch. Nature Girl's "X-Men: Green" has his fingerprints all over them.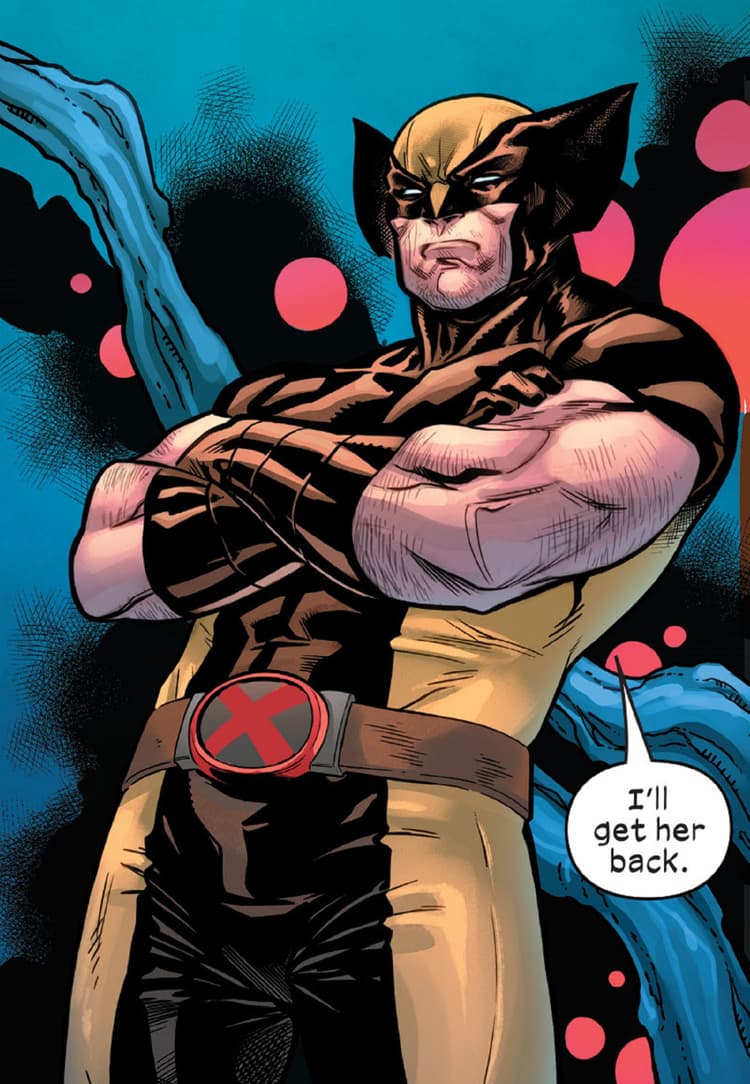 Read the first part of "X-Men: Green" in the Marvel Unlimited app today, and grab new chapters weekly each Monday!
More surprises lie in store in the all-new, all-different Marvel Unlimited! Download the app for iOS or Android devices today to gain this award-winning experience for yourself.
Follow Marvel Unlimited on Twitter and Facebook to stay tuned in to weekly announcements, articles, and more, all at @MarvelUnlimited. Follow us today to join the conversation with thousands of fellow fans, and let us know what you're reading!
The Hype Box
Can't-miss news and updates from across the Marvel Universe!