Comics
Published April 14, 2021
Sharon Carter's Best Moments: The Comics History of S.H.I.E.L.D.'s Top Agent
Get the inside scoop on the super-spy, and Captain America's frequent partner, on Marvel Unlimited.
Have you tried Marvel Unlimited yet? It's your all-access pass to over 28,000 Marvel comics, all available at your fingertips. Sign up now and get your first year for $60!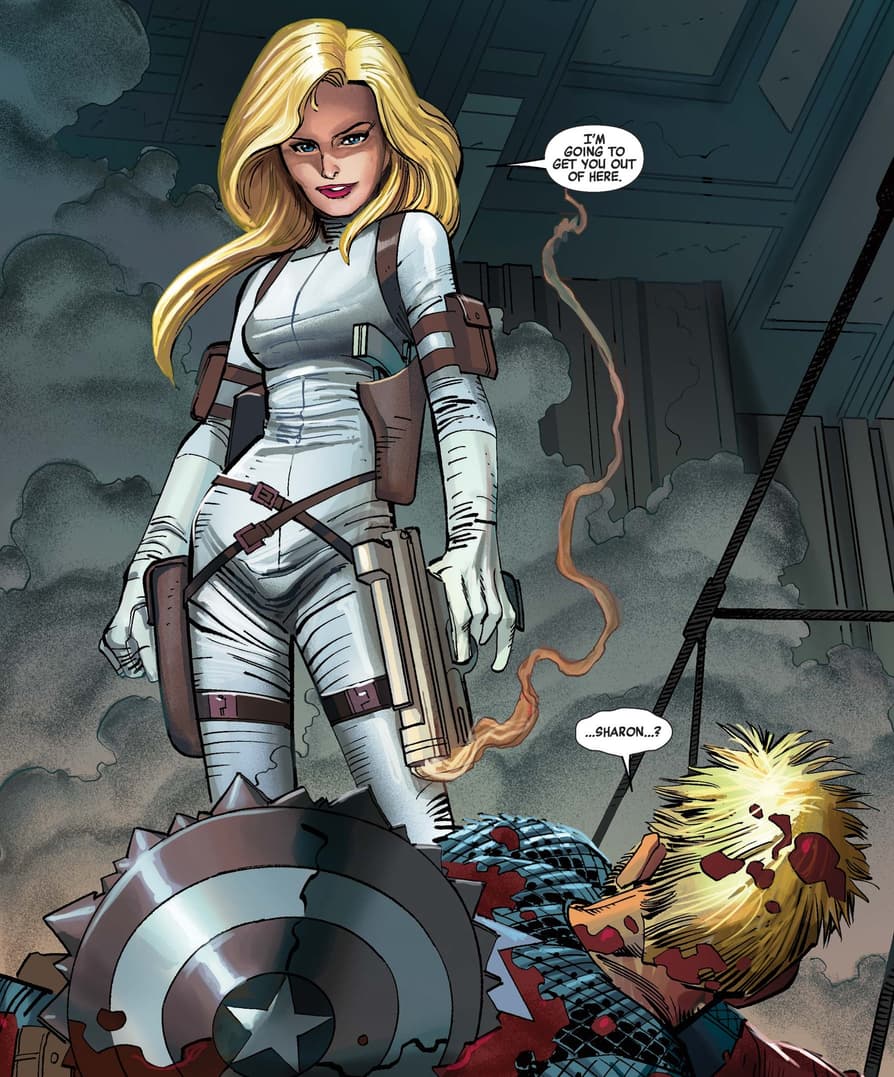 Who is Agent 13? That was the question that haunted Captain America: Steve Rogers the first time he laid eyes on Sharon Carter in TALES OF SUSPENSE (1959) #75. At that time, Rogers didn't even know the mystery woman's name or her connection to Peggy Carter. She simply reminded him of someone he couldn't place.
Sharon and Steve eventually became close, and she shared her tightly held secrets while working alongside him as an agent of S.H.I.E.L.D.. Over the years, the two formed a romantic bond that has been challenged many times, including by their mutual (apparent) deaths. Sharon has also cemented her status in Marvel history as one of the top spies in the world, and earned her place among Earth's Mightiest Heroes in 2010's SECRET AVENGERS.
To celebrate Sharon Carter and her legacy, Marvel Unlimited is taking a look back at the key developments in her life. It's been a wild and strange journey for this S.H.I.E.L.D. operative and super-spy, but Agent 13 almost always comes out on top.
PARTNERS IN DANGER
When Steve Rogers first saw Sharon in TALES OF SUSPENSE (1959) #75, he was taken aback by her resemblance to Peggy Carter, an undercover operative in World War II whom he fell in love with many years ago. As it happened, Sharon was already operating as a S.H.I.E.L.D. agent using her codename, Agent 13. Steve saved Sharon from Hydra's machinations shortly after their first encounter. While Sharon knew about Steve from her Aunt Peggy's inspiring stories, he remained in the dark about her identity even as they entered a romance of their own.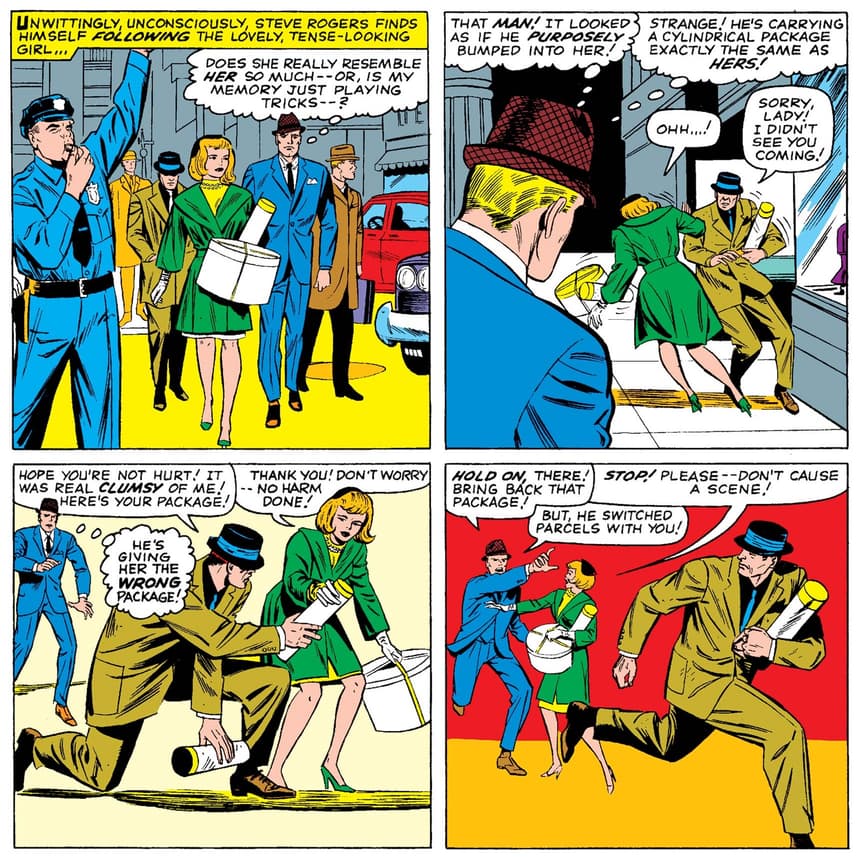 Finally, in CAPTAIN AMERICA (1968) #103, Sharon was able to fully reveal her identity to Steve and confirm their growing connection.
FEMME FORCE
It may be hard to believe, but S.H.I.E.L.D. wasn't always welcoming to female recruits. In CAPTAIN AMERICA (1968) #144, then-President Nixon authorized Sharon to lead a new group within S.H.I.E.L.D. called the Femme Force. It was an all-female squad of commandos who were assigned to take down Hydra. It was also meant as an initiative to train more female S.H.I.E.L.D. agents for active duty.
Shortly thereafter, Sharon resigned from S.H.I.E.L.D. in CAPTAIN AMERICA (1968) #153 to further explore her relationship with Steve. But she wouldn't be out of the game for long.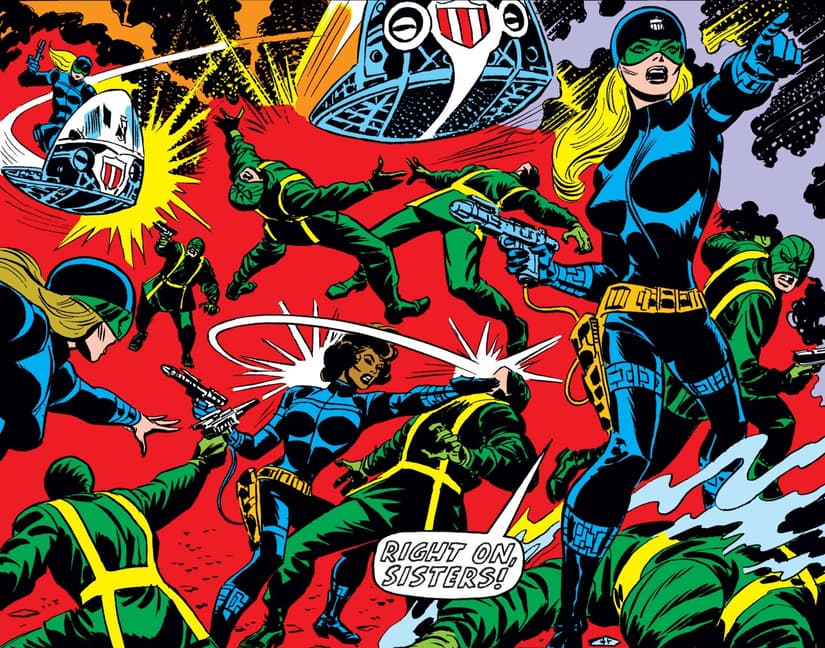 THE "DEATH" OF SHARON CARTER
In CAPTAIN AMERICA (1968) #162, Sharon first encountered Doctor Faustus, an evil master of mind control. He's proven to be a constant thorn in Sharon's side, and he was ultimately responsible for her "death." Sharon and Steve thought that they had defeated Faustus in issue #236, only for Steve to receive the shocking news of Sharon's demise in issue #237. Through Faustus' machinations, Sharon was seemingly incinerated. The footage of the event drove Steve to despair.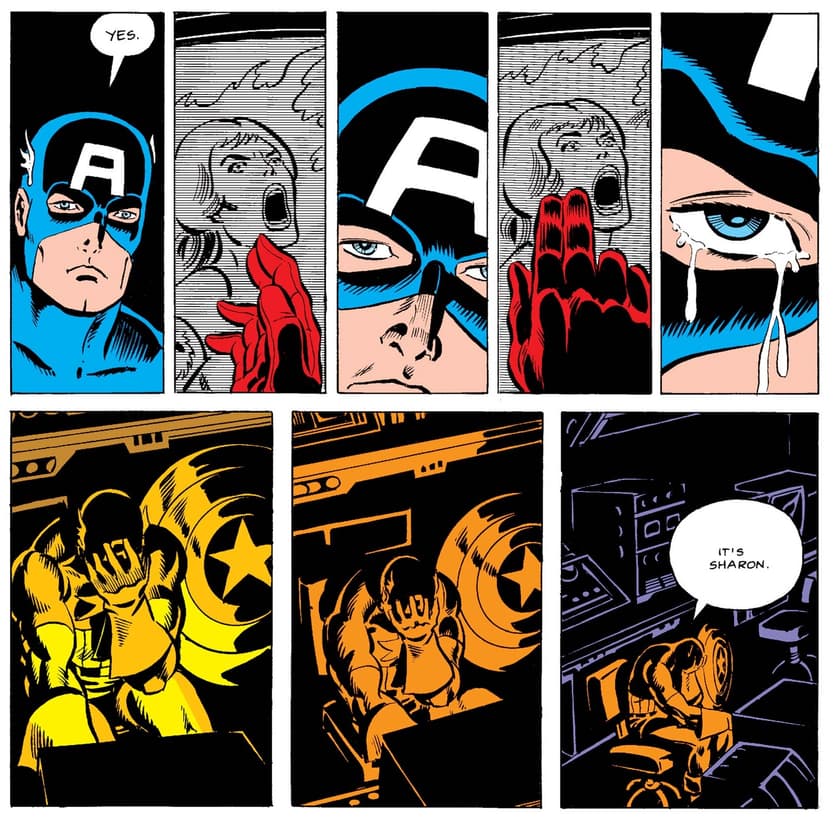 THE RETURN!
For years, Steve Rogers believed that Sharon had perished. However, it was revealed in CAPTAIN AMERICA (1968) #444 that Sharon was in fact still alive after an elaborate fake-out staged by Nick Fury. But in her time away from Cap, Sharon developed a harder edge and grew emotionally distant from Steve. Regardless, the two teamed up to take down the Red Skull, just like old times.
Slowly, Sharon and Steve started to rebuild their bond all the way through issue #454. Unfortunately, Steve's demise in the ONSLAUGHT SAGA once again separated the pair. While Captain America and his allies were trapped in the world of HEROES REBORN, Sharon was forced to rebuild her life alone.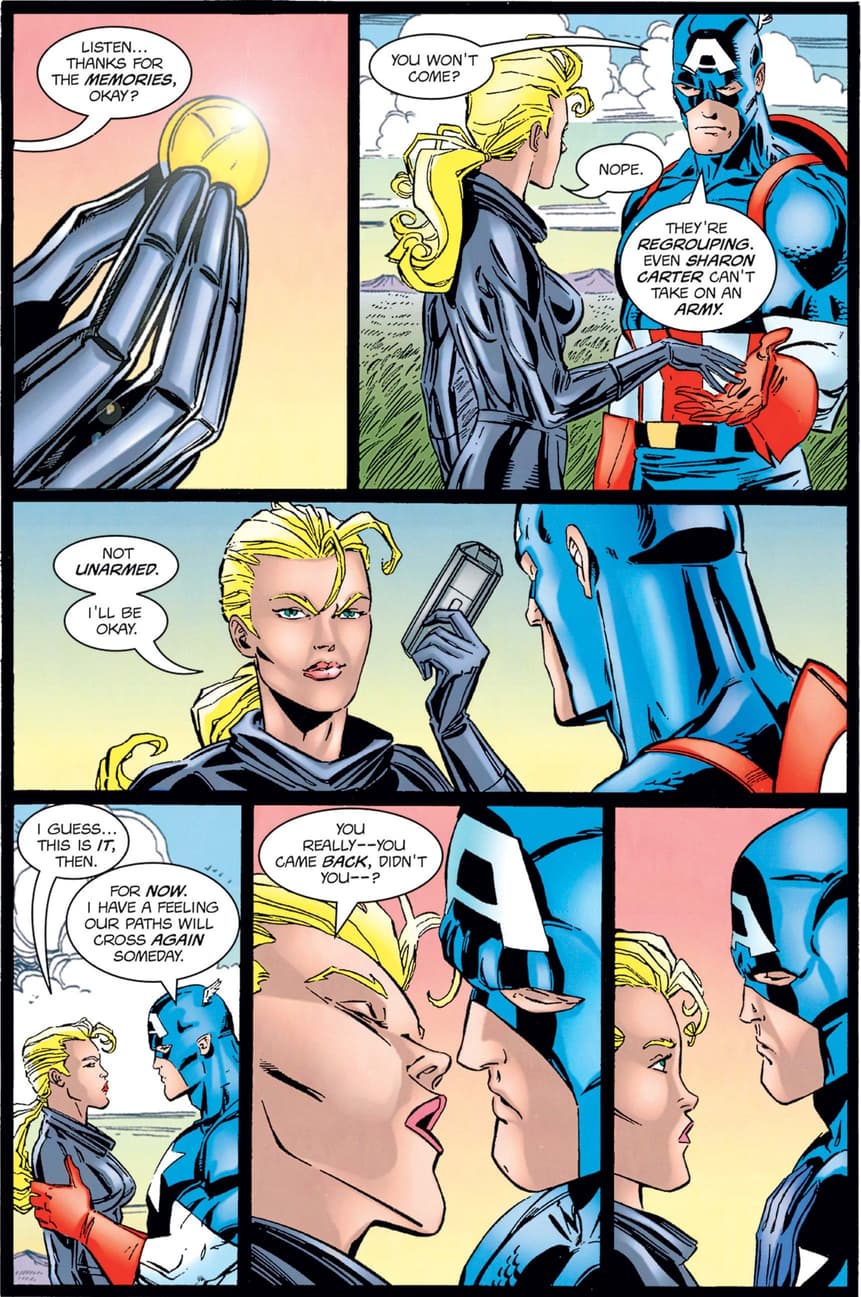 DIRECTOR OF S.H.I.E.L.D.
Sharon and Steve subsequently reunited in CAPTAIN AMERICA (1998) #1, and she returned to active duty as a S.H.I.E.L.D. agent. As a sign of her growing importance within the organization, Nick Fury picked Sharon to serve as Executive Director of S.H.I.E.L.D. during his absence in issue #31. It was during this time too that Sharon and Steve defined their relationship after a challenging "What Are We" conversation in the Savage Land.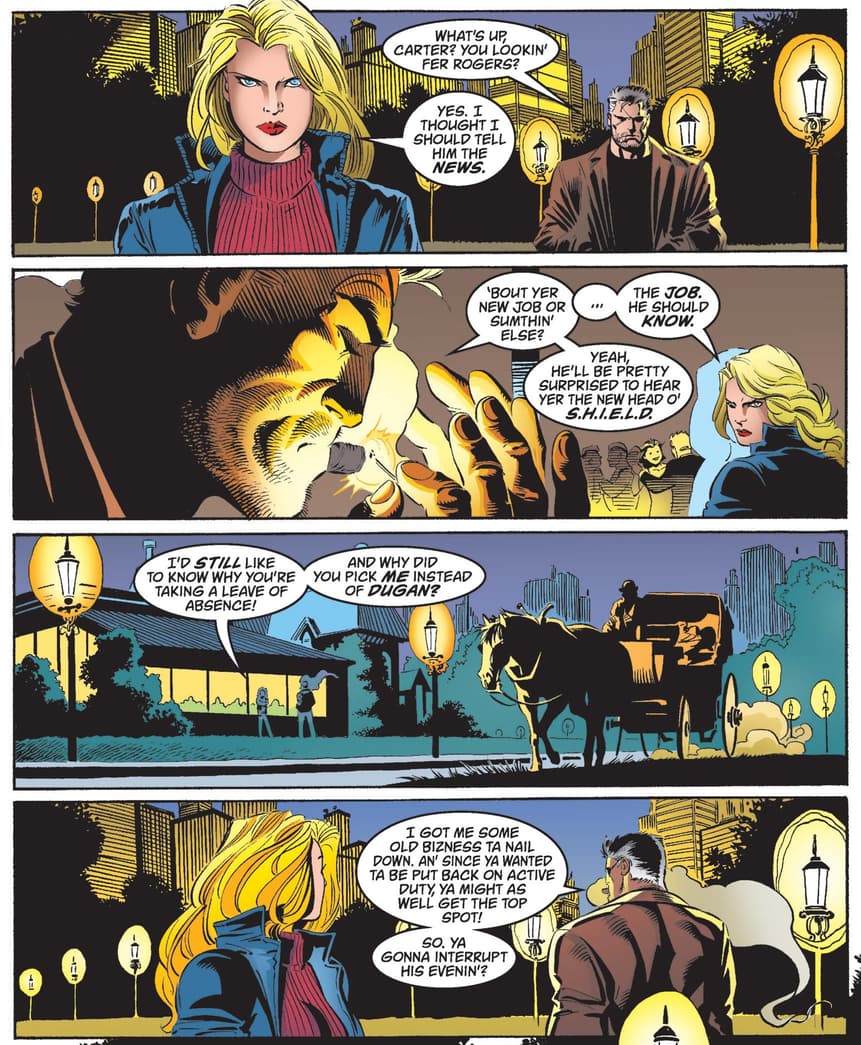 THE DEATH OF CAPTAIN AMERICA
When Faustus returned to the employ of Red Skull, he brainwashed Sharon again to serve as his operative inside of S.H.I.E.L.D.. Much to Sharon's horror, Faustus' control over her mind was so complete that she didn't initially realize that she was the one who pulled the trigger and seemingly assassinated Steve in CAPTAIN AMERICA (2005) #25.
Sharon fought to regain control of her mind and ultimately worked side-by-side with the Winter Soldier and the Falcon against the Red Skull. In fact, it was Sharon who discovered that Steve's death wasn't what it seemed. In CAPTAIN AMERICA: REBORN (2009), it was revealed that the gun Sharon used was designed to displace Steve in time as part of the Red Skull's master plan. Fortunately, the indomitable hearts of Cap and Sharon once again triumphed over evil.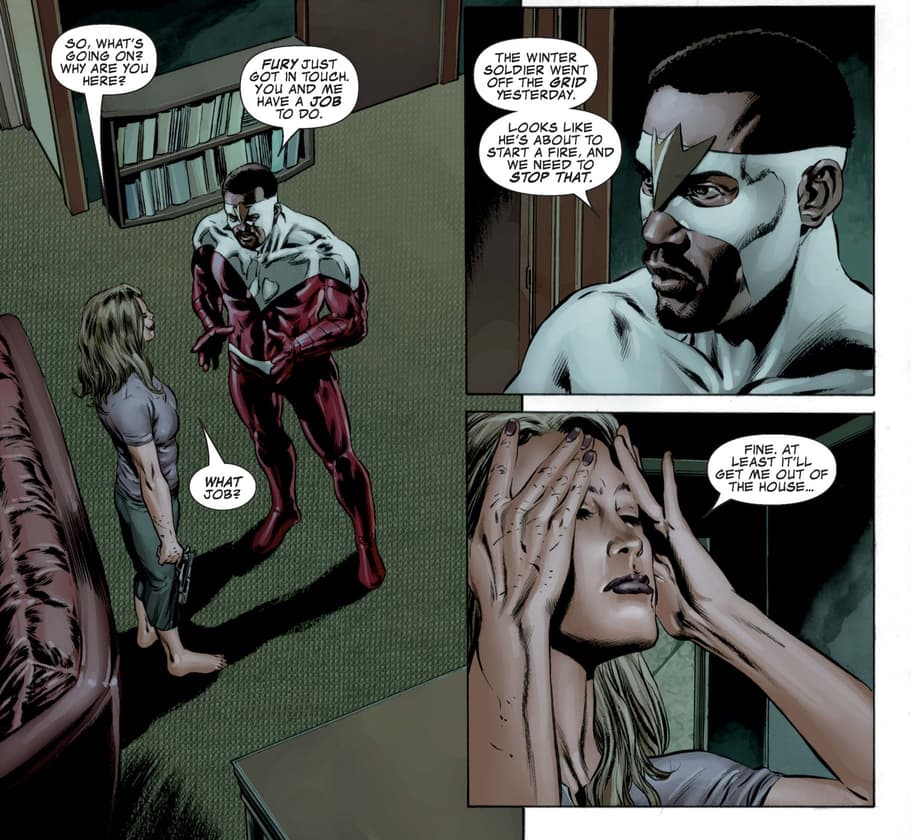 SECRET AVENGER
Taking the spotlight has never been Sharon's style. But she more than earned a place on Steve Rogers' squad in SECRET AVENGERS (2010) #1-21. This was a tacit acknowledgement that Sharon was a hero who could more than hold her own in the world of the Avengers. She also proved to be an indispensable partner in battle and behind-the-scenes as the Secret Avengers took on threats beyond the scope of Earth's Mightiest Heroes. Behind every great mission is great dispatch!
LOST IN DIMENSION Z
In CAPTAIN AMERICA (2012), Steve Rogers' Super-Solider Serum was rendered inert, and he aged several decades in the process. Sharon suffered a similar fate in CAPTAIN AMERICA (2012) #10 when she got stuck in Dimension Z, Arnim Zola's genetically-modified world. It was revealed in issue #24 that Sharon was still alive, and physically aged because of her years spent in this strange realm of mutates and time warps. Despite this, Steve and Sharon's love for each other persevered.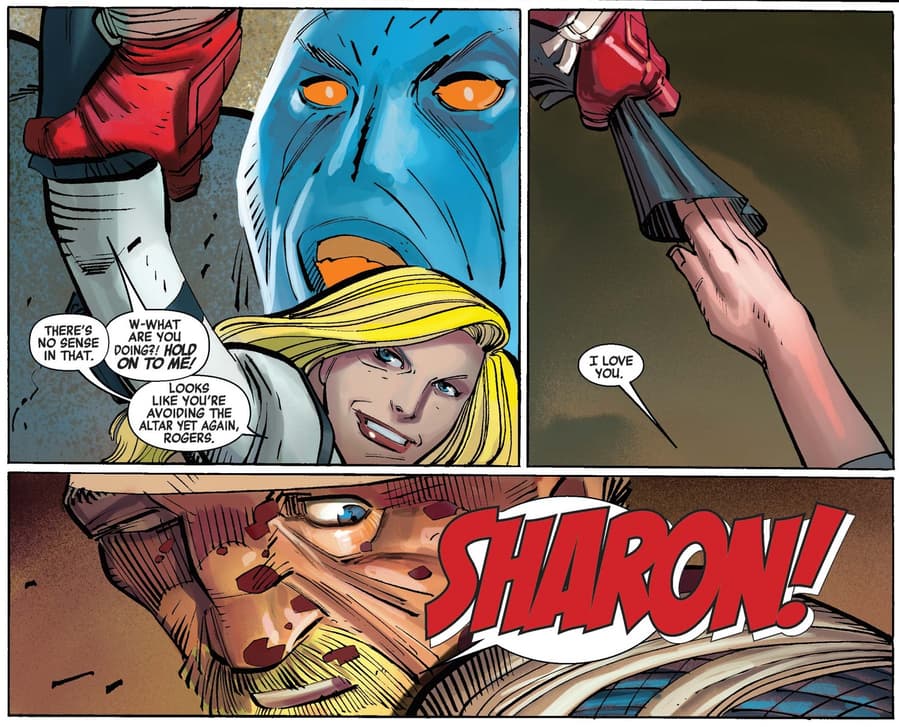 DAUGHTER OF LIBERTY
When a restored Steve Rogers was branded a murderer following the events of SECRET EMPIRE, Sharon took action to clear his name. Towards that end, CAPTAIN AMERICA (2018) #7 introduced Sharon's new team: the Daughters of Liberty! The group's name was taken from an organization of heroes dating back centuries. For the modern team, Sharon recruited Mockingbird, Echo, Agatha Harkness, Misty Knight, and Spider-Woman, among others. Amazingly, the group's leader, the Dryad, turned out to be Sharon's aunt, Peggy Carter.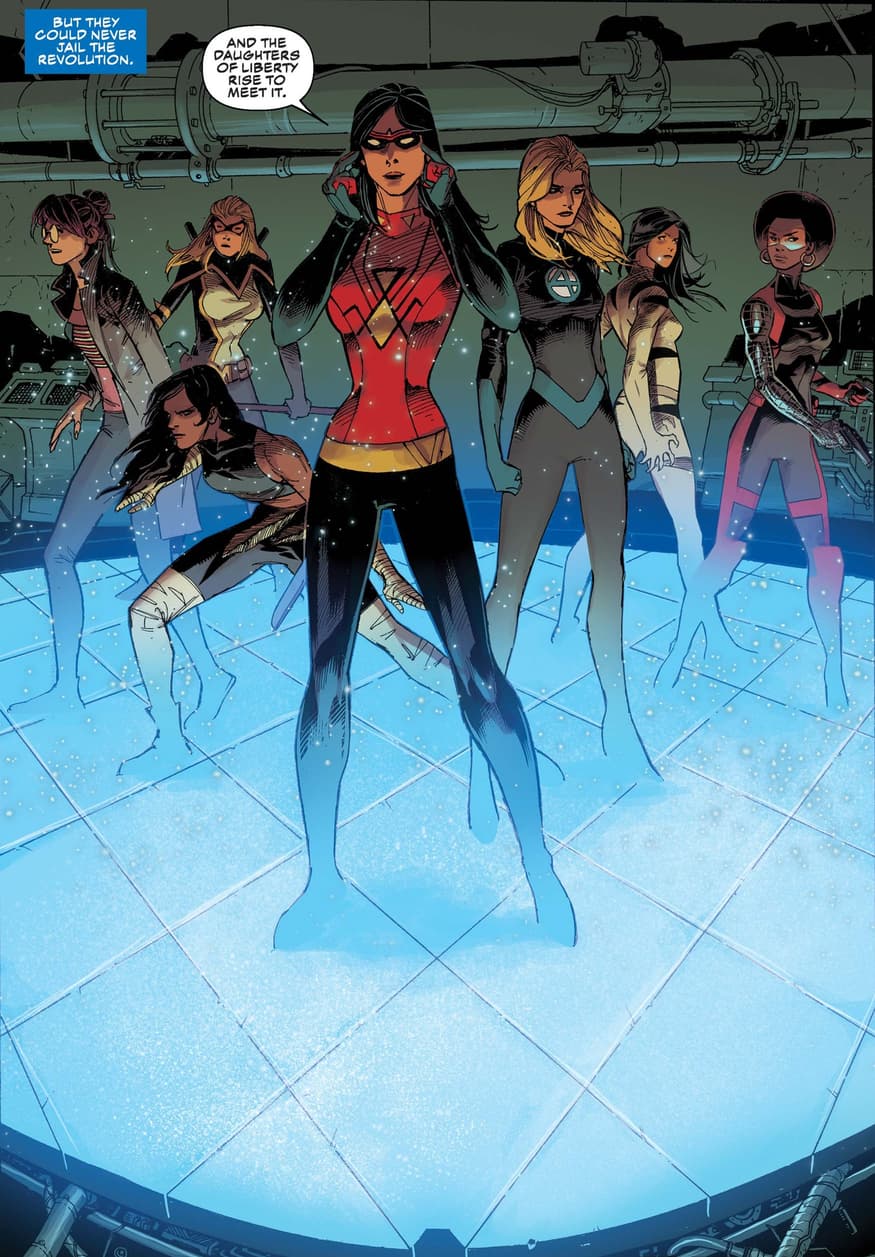 IRON PATRIOT
Sharon never let her age get in the way of duty. But she wasn't restored to her youthful self until CAPTAIN AMERICA (2018) #23 through a combination of Shuri's magic that is not yet fully understood. In that same issue, Sharon donned the Iron Patriot armor to save Steve and wrote yet another memorable chapter in her heroic career.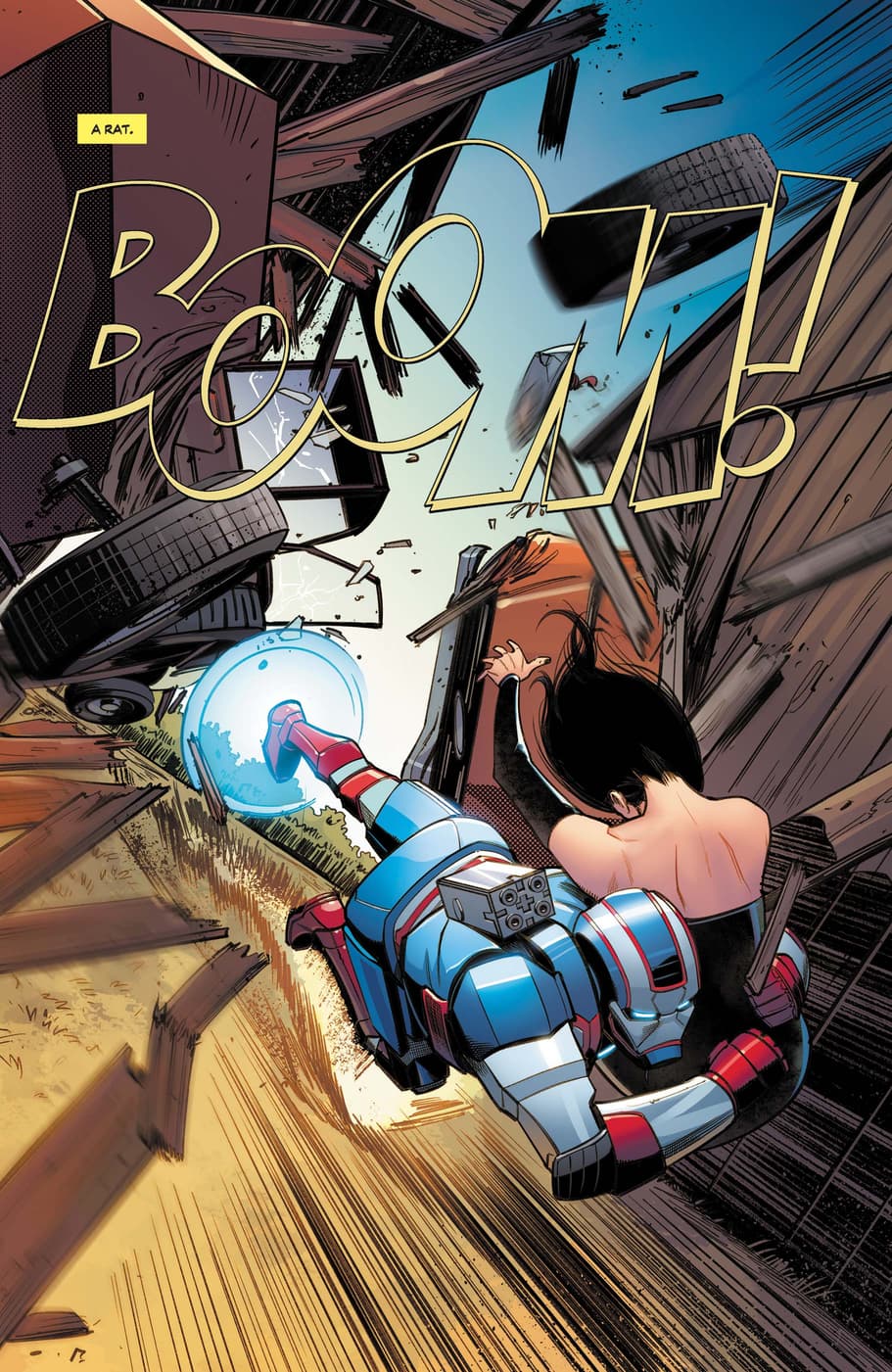 Want to read even more sensational Sharon Carter moments? Read our top comic picks on Marvel Unlimited today, and continue Agent 13's adventures in the pages of CAPTAIN AMERICA (2018)!
Follow Marvel Unlimited on Twitter and Facebook to stay tuned in to weekly announcements, articles, and more, all at @MarvelUnlimited. Follow us today to join the conversation with thousands of fellow fans, and let us know what you're reading!
The Hype Box
Can't-miss news and updates from across the Marvel Universe!