Comics
Published November 17, 2016
5 Super Hero Parents
Five notable moms and dads from the Marvel Universe.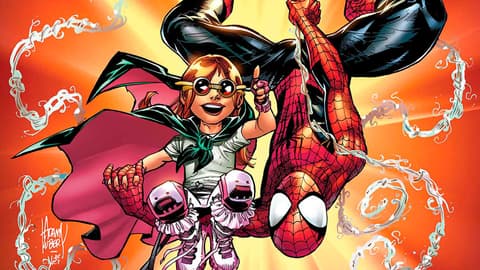 Below, we share a roundup of five noteworthy parents from the Marvel Universe and the recount the highs and lows of raising a Super Hero.

Azazel
Being a demon doesn't necessarily mean you're a bad father all the time—and Nightcrawler's father, Azazel, proved that to be true. After discovering that the Cheyarafim had knowledge of his whereabouts and were plotting to kill him, Mystique—Nightcrawler's mother—and their unborn baby, Azazel made the ultimate sacrifice and fled from his soon-to-be baby mama in order to keep her and his unborn son out of harm's way.

Odin
Thor's father, Odin forever reigns as the King of Asgard and the king of tough love—especially when it comes to dealing with his son. Stripping your kid of his powers on three separate occasions may seem a bit extreme, but in the end Odin inspired Thor to atone for his offenses and prove to his father once and for all that he possessed the nobility and bravery necessary to someday take the Asgardian throne.

Jack Murdock
Professional boxer and father to Matt Murdock, "Battlin'" Jack Murdock always wanted more for his son. He encouraged him to study hard and make something of himself. And while he didn't always display his fatherly A game—especially when it came to leading by example—in the end, Jack meant well.

Rebecca Banner
Rebecca Banner proved just how deep a mother's love can run when she put her life at risk—and died—to protect her son Bruce from the wrath of his monstrous father, Brian. After years of physical and mental abuse, Rebecca packed her and the future Hulk's bags, got in the car, and attempted to run away from her husband's rage forever. However, just as they prepared to drive away, Brian caught up with them and began physically harming Rebecca; when Bruce begged his father to let her go, it was too late.

George Stacy
Retired NYPD Captain and father to Earth-65's Gwen Stacy—aka Spider-Woman, aka Spider-Gwen—George Stacy jeopardized his career in order to protect his daughter from getting thrown in jail for Spider-Man's death and allows her to fight crime in his honor. Talk about world's most understanding dad!
The Hype Box
Can't-miss news and updates from across the Marvel Universe!