Comics
Published March 14, 2019
The 10 Best 'Marvel Team-Up' Stories
Ahead of the upcoming relaunch, we're taking a look back at Marvel Team-Up's greatest hits!
In 1972, MARVEL TEAM-UP debuted as Spider-Man's first monthly spinoff series. The format of the comic allowed Spidey to join forces with some of the biggest heroes in the Marvel Universe, some of whom he had never encountered before. Over the next 13 years, MARVEL TEAM-UP had a 150-issue run that produced some classic tales that have withstood the test of time.
There's a brand new MARVEL TEAM-UP relaunch arriving on Wednesday, April 3 from writer Eve Ewing and artist Joey Vazquez. Spidey will once again be in the lead alongside the magnificent Ms. Marvel before the book opens up the possibilities of even wilder team-ups down the road.
In celebration of the MARVEL TEAM-UP relaunch, Marvel.com is taking a look back at 10 of the greatest stories from the first series.
Spider-Man and the Human Torch have developed a close friendship over the years, but they cemented their bond in the very first issue of MARVEL TEAM-UP. Together, the heroes went after Spidey's longtime foe, the Sandman, during Christmas Eve. Much to their surprise, Spider-Man and Human Torch discovered that Sandman had a very touching reason to make his presence known. This was the start of a redemptive turn for Sandman that played out over more than a decade. It's also a great beginning for the series.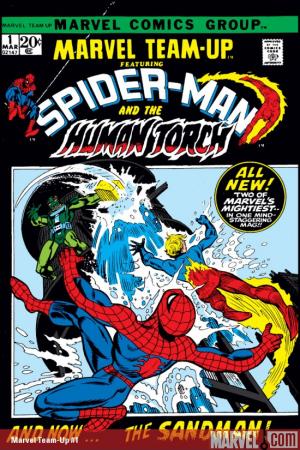 Casual comic fans may not realize it, but the classic UNCANNY X-MEN creative team of Chris Claremont and John Byrne had a very memorable MARVEL TEAM-UP run. MARVEL TEAM-UP #59 and #60 featured a story that paired Spider-Man with Yellowjacket and the Wasp from the Avengers. It was a rare two-part story that put one hero's life in danger, and the lush artwork from Byrne still makes it worth revisiting decades later.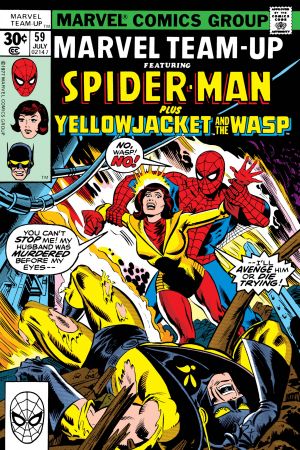 Claremont and Byrne struck gold again in this two-parter which introduced American readers to Captain Britain. It also featured the debut of Arcade and his deadly Murderworld. Both Captain Britain and Arcade went on to become part of the X-Men's ever-expanding world. This tale works as a standalone, and it's still one of the highlights of the entire series.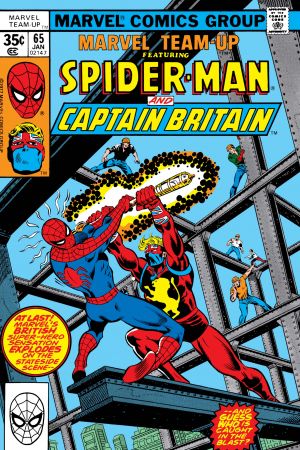 MARVEL TEAM-UP #79
How could Claremont and Byrne top themselves again? By introducing Spider-Man to Red Sonja! This brilliantly told done-in-one story brought the She-Devil with a sword to the present by allowing her to possess the body of Mary Jane Watson. Additionally, it introduced the sorcerer, Kulan Gath, Sonja's greatest foe who went on to menace the X-Men, the Avengers, and even the Exiles!
MARVEL TEAM-UP #80-81
Doctor Strange was a werewolf in this tale, but that's not why it made the list. Instead, it was the redemptive turn of Satana, the daughter of Satan, that makes this story so special. Strange's soul was imprisoned and imperiled, and only Spidey and Satana had a chance to save him. Satana succeeded, but at the cost of her own life. The closing chapter really captured a sense of who Satana could have become if her life hadn't been cut short. While she was subsequently resurrected, Satana has never been more human than she was here.
MARVEL TEAM-UP #82-85
Did you know that Spider-Man once had a thing for Black Widow? In this multi-part tale by Claremont and Sal Buscema, Spidey came across an amnesiac Black Widow, who believed she was a meek school teacher named Nancy. Spider-Man was emotionally drawn to Nancy, and he came to have very strong romantic feelings for her. That was a relationship that couldn't last once Black Widow regained her senses with the help of Shang-Chi and Nick Fury, but it was still a lot of fun to watch.
For the big anniversary issue, Claremont teamed up with rising star Frank Miller on a story that paired Spidey with the Fantastic Four. It was also the tale that introduced Karma, a young heroine who went on to co-star in Claremont's NEW MUTANTS series. In the behind-the-scenes story, Claremont and Byrne reunited for a Black Panther and Storm adventure that established their shared history and set the stage for their romance and wedding decades later.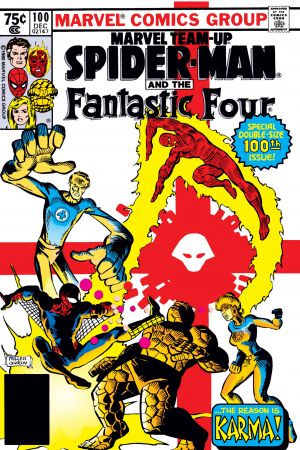 MARVEL TEAM-UP #117
These days, Spider-Man and Wolverine team-ups aren't that rare. But MARVEL TEAM-UP #117 was the first time that these heroes really had a chance to get to know each other. They had previously met when Spidey encountered the all-new, all-different Uncanny X-Men team. But Wolverine was a handful to deal with by himself, and this was back when he really didn't play well with others. Who knew that this would go on to become an iconic pairing?
MARVEL TEAM-UP #127
Spider-Man and the Watcher are a very unlikely pair, and yet that combination made for an emotionally moving Christmas story by J.M. DeMatteis and Kerry Gammill. On Christmas Eve, Peter Parker set out to find the granddaughter of one of Aunt May's friends. Thanks to the Watcher's intervention and a timely pep talk from Captain America, Spidey realized that he had a rare chance to prevent a tragedy and deliver a Christmas miracle for a troubled young woman and her grandfather. Even the Watcher shed a tear of joy when all was said and done.
Louise Simonson and Greg LaRocque were the creative team for the very last issue of MARVEL TEAM-UP. And what better way to close out the book's run than an adventure with Spider-Man and the X-Men? Wolverine and Storm were nowhere to be found in this tale, but it did give Spidey a chance to fight alongside Rachel Summers, Rogue, Nightcrawler, and Colossus. This issue also established that Juggernaut's strength could be shared with another person, while also giving the longtime villain a surprising motivation. Simonson and LaRocque also gave the series finale a sense of closure, while offering Spidey a potential new career direction at the end.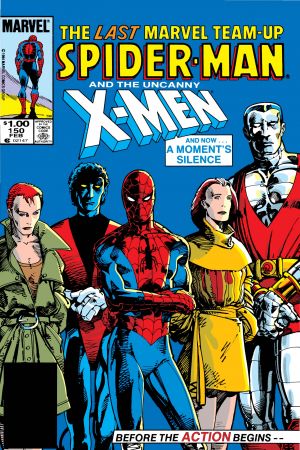 Marvel Team-Up (1972) #150
published

added to marvel unlimited

writer

inker

penciler

colorist

letterer

editor
What is Marvel Unlimited?
MARVEL TEAM-UP #1, written by Eve Ewing with art by Joey Vazquez, goes on sale Wednesday, April 3. You can pre-order your copy today online and at your local comic shop!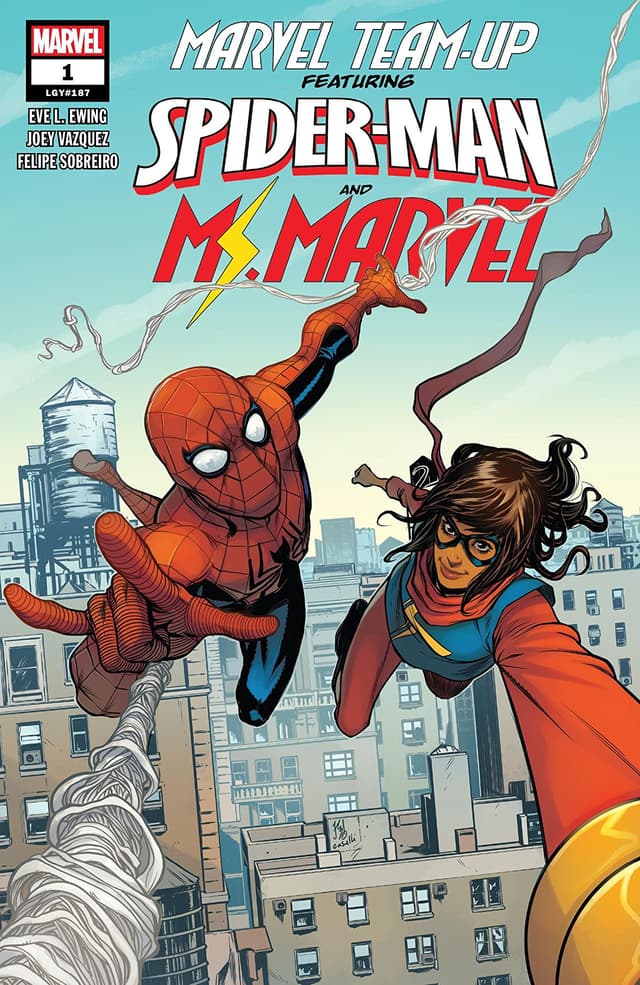 The Hype Box
Can't-miss news and updates from across the Marvel Universe!