Comics
Published February 11, 2021
How to Wed the Wolverine Way
Note: Sabretooth will crash. Read 'Wolverine: Blood Wedding' on Marvel Unlimited.
Want to read hundreds of Wolverine comics? Join Marvel Unlimited today to get 50% off your first month.
Few grooms have been as doomed as everyone's favorite clawed Canuck. Over the years, Wolverine's love life has been more fraught than most in Super Hero circles. And he's had loads of practice.
Thanks to a new batch of WOLVERINE books on digital comics mega-service Marvel Unlimited—WOLVERINE (1988) #123, #125-132 and the WOLVERINE: BLACK RIO one-shot to be exact—you can digitally relive one of the most oddball nuptials in mighty Marvel history!
[RELATED: A Handy Guide to Surviving a Marvel Wedding]
A bit of backstory: this classic storyline ran in 1998. A few years prior, Magneto tore the Adamantium out of Logan's body leaving him with claws made of bone. Logan then went feral for a while, but had regained his humanity by this point, still without his familiar metal embellishments.
With that, it's now time to dive into the time-honored traditions of Wolverine's wild 90s wedding!
GO OUT WITH A BANG
Most grooms spend the time before their wedding getting fitted for a tux or partying with their friends, but not Wolverine! No, right before he got hitched, he just hung around with two super-powered villains named Roughouse and Bloodscream. Instead of drinking and getting rowdy, the baddies spent a solid amount of time using the groom-to-be as a punching bag! Logan had to remove the skin from his wedding ring hand to escape, but he returned the favor to the pair in kind, blowing off some steam in the process!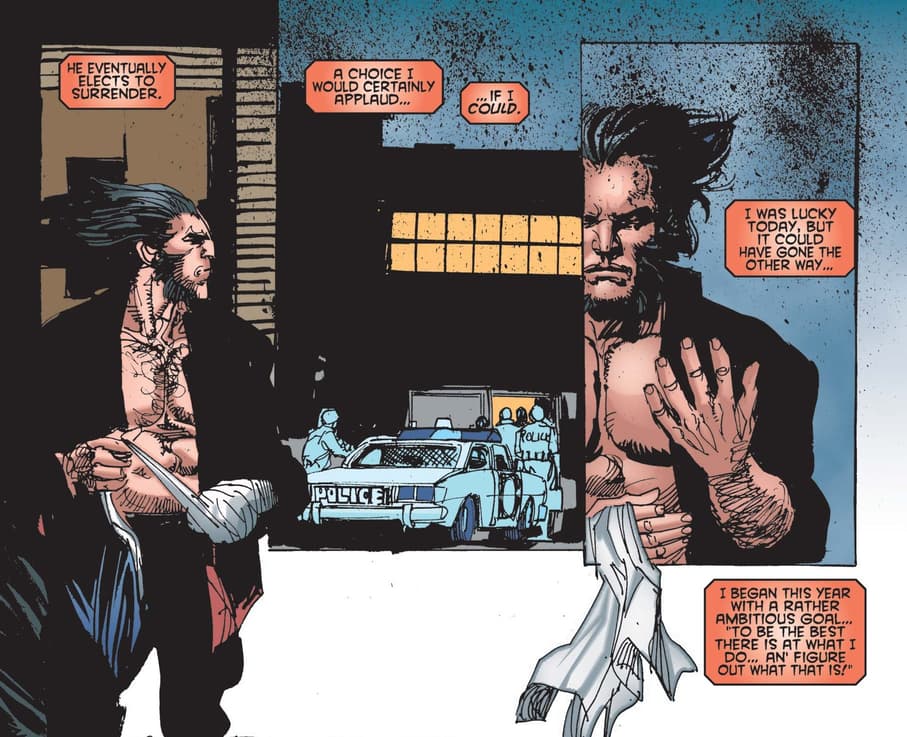 COLLECT YOUR RSVPS
A major part of most weddings involves selecting your attendants, friends and family who will stand up with you as you pledge yourself to your life partner. Wolverine didn't have much say in the matter as his future wife, Madame Hydra, AKA Viper, drugged some of Logan's best female friends and sent them out on the attack! Jean Grey, Psylocke, Tyger Tiger, Spider-Woman: Jessica Drew, Rogue, and Yukio all went after Wolverine, but it didn't take long for Shadowcat, Jubilee, and Black Widow to save their friend in time for the ceremony!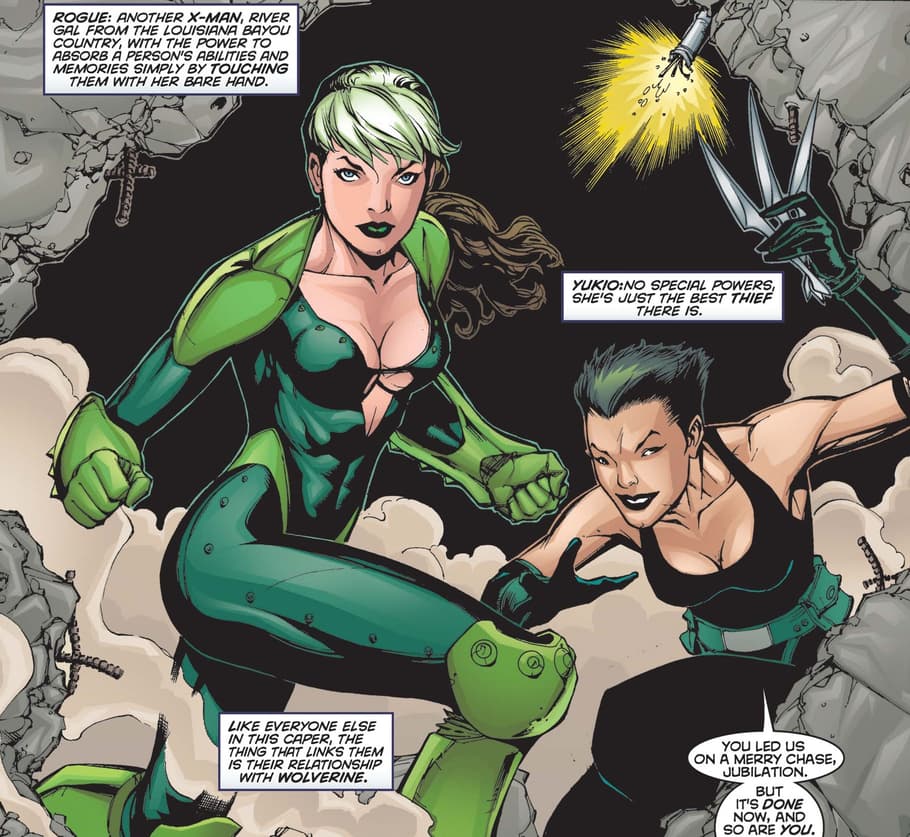 STICK TO A MODEST PROPOSAL
Common etiquette says that you should send out a "Save the Date" for your wedding about six months in advance. Not one for tradition, Wolverine told the assembled women attacking him that he and Viper were (already) married! After they absorbed the shock of the news, everyone listened as Logan explained that he had made a promise to Seraph, the former head of Madripoor, to do whatever Viper asked of him.
So, when Viper proposed, Wolverine had to say "yes," even though it was all part of a ploy to take over the criminal underworld of the island nation.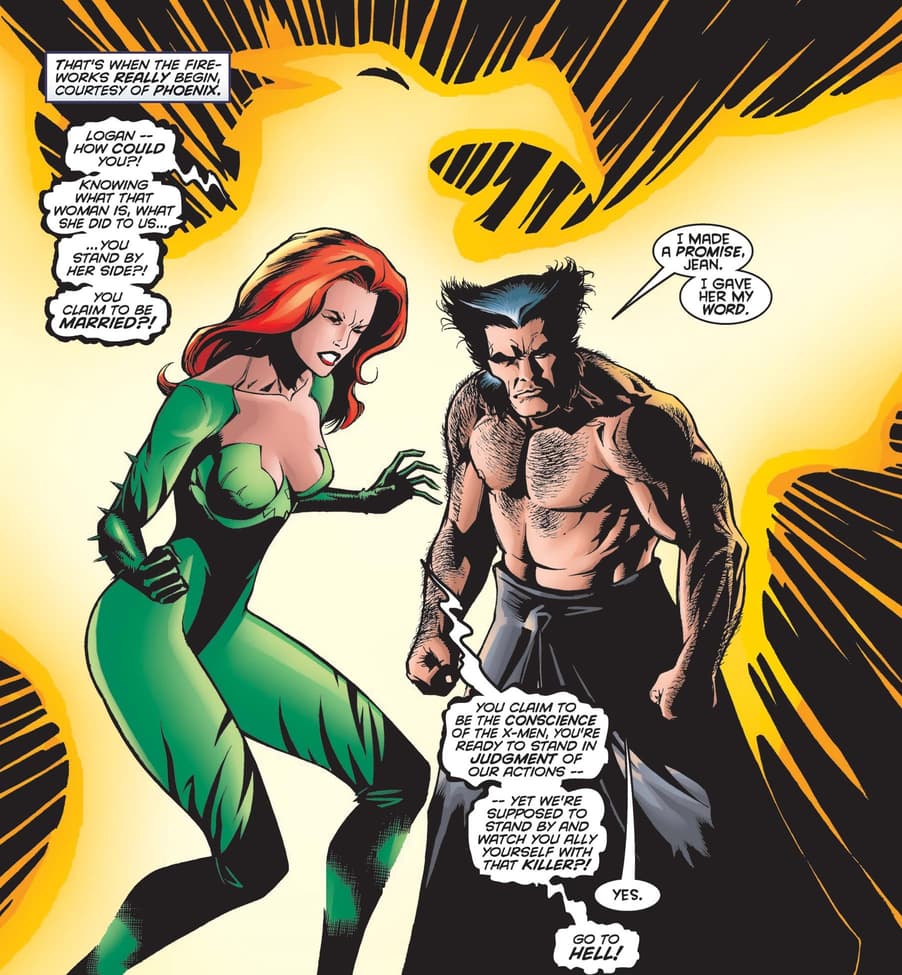 EXPECT SABRETOOTH
None too pleased with this coerced invite to a destination wedding, most of Wolverine's friends returned home for the big day. However, Kitty Pryde remained in Madripoor to give Wolverine away (so to speak). But the ceremony was interrupted by an unexpected guest: Sabretooth! Wolverine's fatal enemy killed the officiant, slashed Wolverine's throat, and would have killed Viper had Pryde not phased her out of danger.
You always have to be prepared for a guest or two to show up even if they didn't give notice. But this is ridiculous!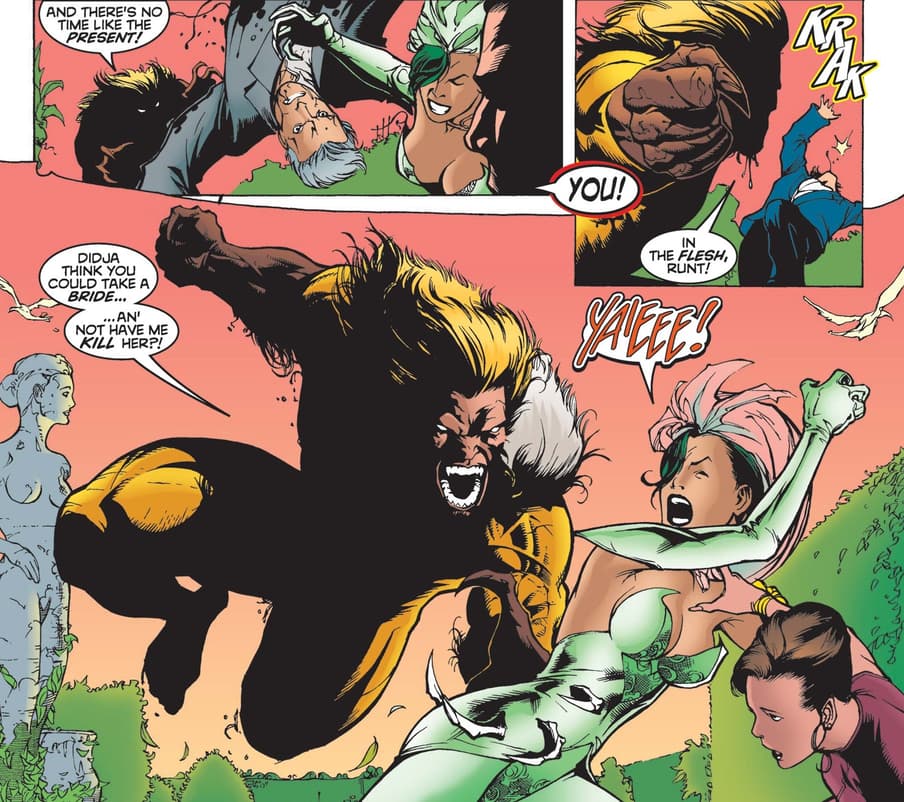 ENJOY NEWLYWED BLISS
Often times, after the nuptials, the newlyweds will hang out with their guests for breakfast or maybe an outing. Instead, Viper found herself kidnapped, while Logan was washed down the river! He soon caught on that Hydra and the Hand were working together to take over Madripoor, so he used everything from his hacking skills to items pilfered from a movie studio warehouse to make the malicious minions think that members of the Avengers, the Fantastic Four, and the X-Men were on their trail. Perhaps someone got him mimicry lessons as a wedding gift, because Wolverine captured their voices convincingly!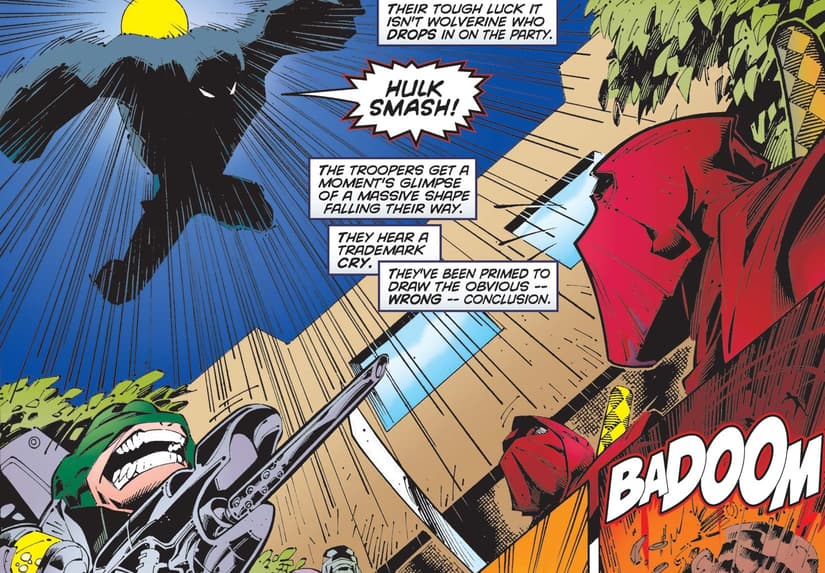 SOMETHING OLD, SOMETHING NEW, SOMETHING BLOODY/BLUE
Another well-known wedding tradition revolves around incorporating something old, new, borrowed, and blue into the proceedings. Though unintentional, Matsu'o Tsurayaba, the Hand, and Hydra provided exactly that for this unconventional party! In his desire to break Wolverine and his accomplices, assassin Tsurayaba put each through a magical process that shifted key aspects of their personalities. Kitty Pryde gained Victor Creed's ferocity, Wolverine got Pryde's innocence, and 'Tooth now possessed some of Logan's honor.
Instead of a "Thank You" card, Wolverine and Sabretooth responded by killing everyone who messed with their heads. At the same time, Kitty freed Viper from Hydra's lab. With both invading groups now down for the count, Viper was able to use her marriage to Logan to secure the top spot in Madripoor. And, she thanked her husband and his comrades by threatening to kill them all.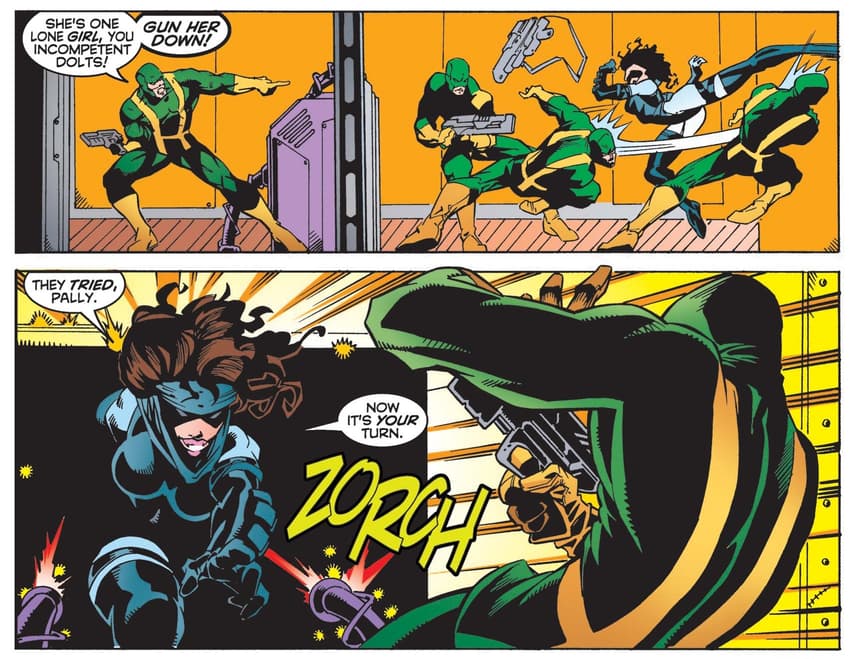 REFLECT ON THE PAST
They say that the wedding can zoom by for the couple tying the knot, so it's important to reflect on this achievement and remember all of the friends and family that came together to celebrate! Instead of thinking back on marrying Viper, Wolverine's first priority was to find out how, exactly, Sabretooth got all that Adamantium in his bones. So, he went back to his roots and explored the Weapon X facility that laced the metal to his skeleton all those years ago. Unfortunately, Wolverine's trip down memory lane was interrupted by the Wendigo, a cursed Canadian beast. The two brawlers nearly killed each other, but this probably felt like something of a respite after marrying the woman who helmed Hydra.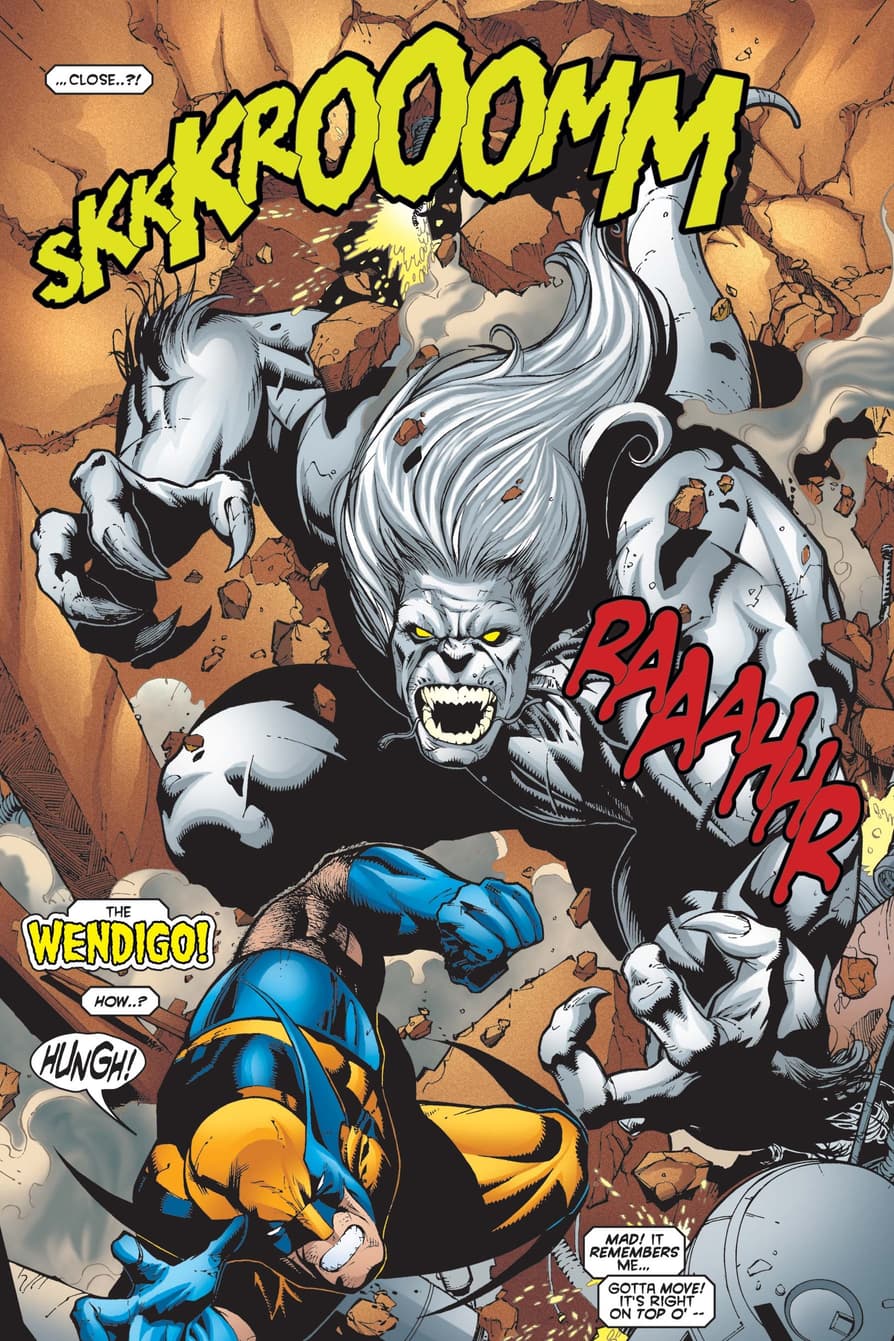 QUALITY TIME: A LOVE LANGUAGE
Instead of honeymooning together, Viper decided that using her husband's eternal vow to her advantage was far more helpful than keeping him away. Drawing her groom back with a made-up story about a plague threatening all of Madripoor, Viper sent Wolverine to the top of a mountain where he encountered a deadly spider-alien filled with a strange venom. Realizing that Viper had nothing but evil intentions for this creature, Logan killed it, blew up the mountain, and delivered a piece of the alien to his beloved.
Marriage is a contract, and Logan follows it to the letter.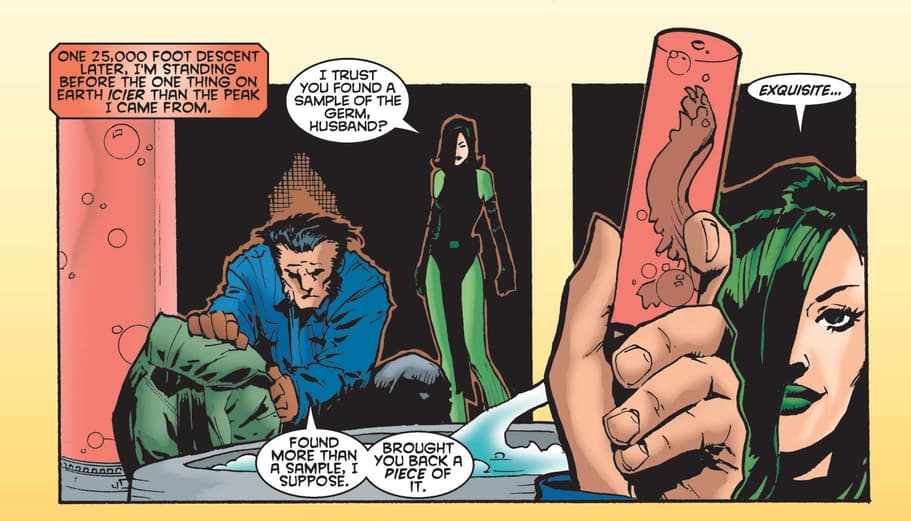 HONEYMOON IN STYLE
Witnessing firsthand what happens when a marriage goes sideways, Logan decided to skip town and head to Rio for Carnival! After meeting up with an old friend and enjoying the party atmosphere, Logan got wrapped up in a local vampire gang that added another notch of trauma to ol'  Wolvy's belt. This poor guy just can't catch a break!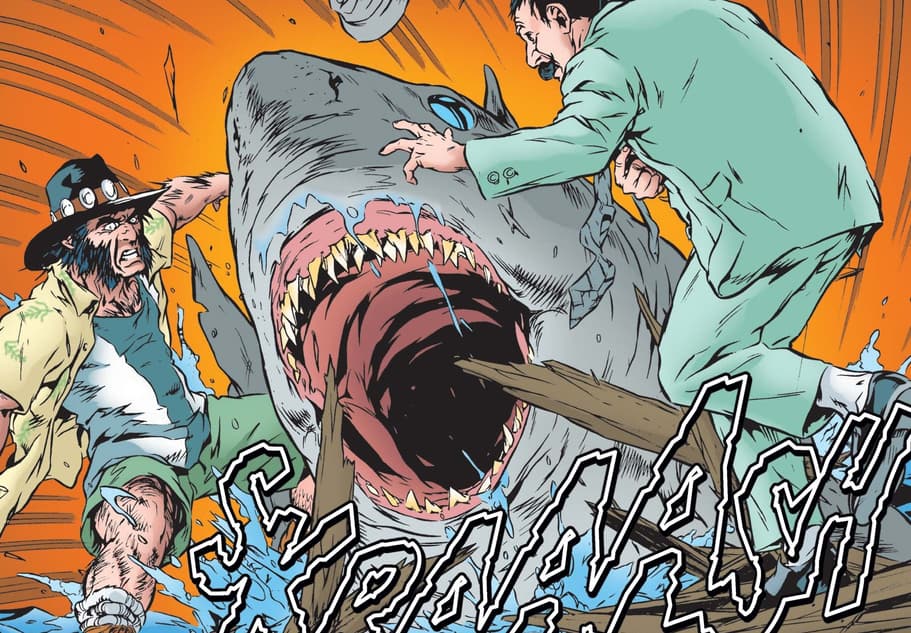 The Hype Box
Can't-miss news and updates from across the Marvel Universe!