Comics
Published March 17, 2023
Everything Announced at the 'X-Men: 60 Uncanny Years Live Virtual Event'
The 'Fall of X' begins at this year's Hellfire Gala, the return of the Uncanny Avengers, and, meet the "unofficial X-Men."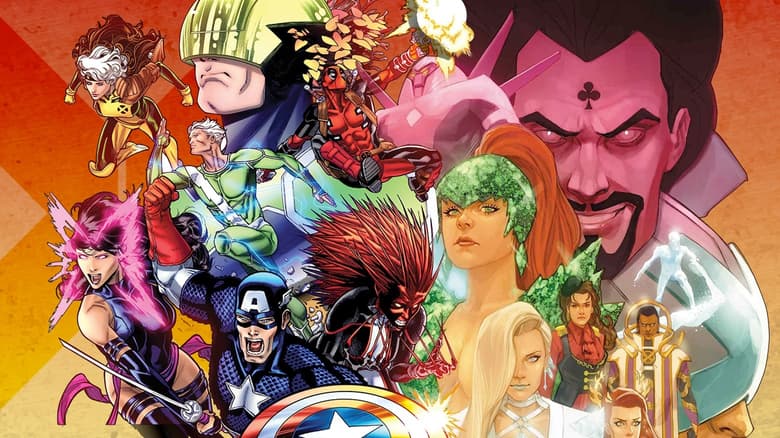 Tonight, viewers and Marvel Unlimited subscribers worldwide took part in Marvel Unlimited's X-Men: 60 Uncanny Years Live Virtual Event, commemorating an astonishing 60 years of X-Men comics!
Participants heard from comics legends including Chris Claremont, Rob Liefeld, Grant Morrison, Walter Simonson, Louise Simonson, Marc Silvestri, Gerry Duggan, Jonathan Hickman and more, revisited the nostalgia of X-Men: The Animated Series with showrunners Eric and Julia Lewald plus producer/director Larry Houston, got emerging details about upcoming animated series X-Men '97, received exclusive giveaways, and joined in on fan Q&As to ask creators about their favorite mutants and stories. Viewers were also treated to a handful of breaking announcements setting up the next year of X-Men comics!
Here's all the news and brand-new series announced at the X-Men: 60 Uncanny Years Live Virtual Event.
Learn how 2023's X-MEN: HELLFIRE GALA one-shot will launch the "FALL OF X" and upend Krakoa as we know it.
Written by Gerry Duggan alongside an all-star lineup of artists including Kris Anka, Joshua Cassara, Russell Dauterman, Adam Kubert, Pepe Larraz, R.B. Silva, and Luciano Vecchio, July's X-MEN: HELLFIRE GALA #1 will be a giant-sized one-shot that propels mutantkind into an unpredictable future. All your favorite X-Men are going to be left reeling after a series of shocking revelations, stunning betrayals, horrifying tragedy, impossible deaths…and more. 
Also revealed during the event, Marvel Comics is thrilled to announce that D23: The Official Disney Fan Club will be hosting the first ever REAL-LIFE Hellfire Gala during this year's San Diego Comic-Con in July! Get your gowns, crowns, and capes ready, and stay tuned for more details coming soon at D23.com/HellfireGala.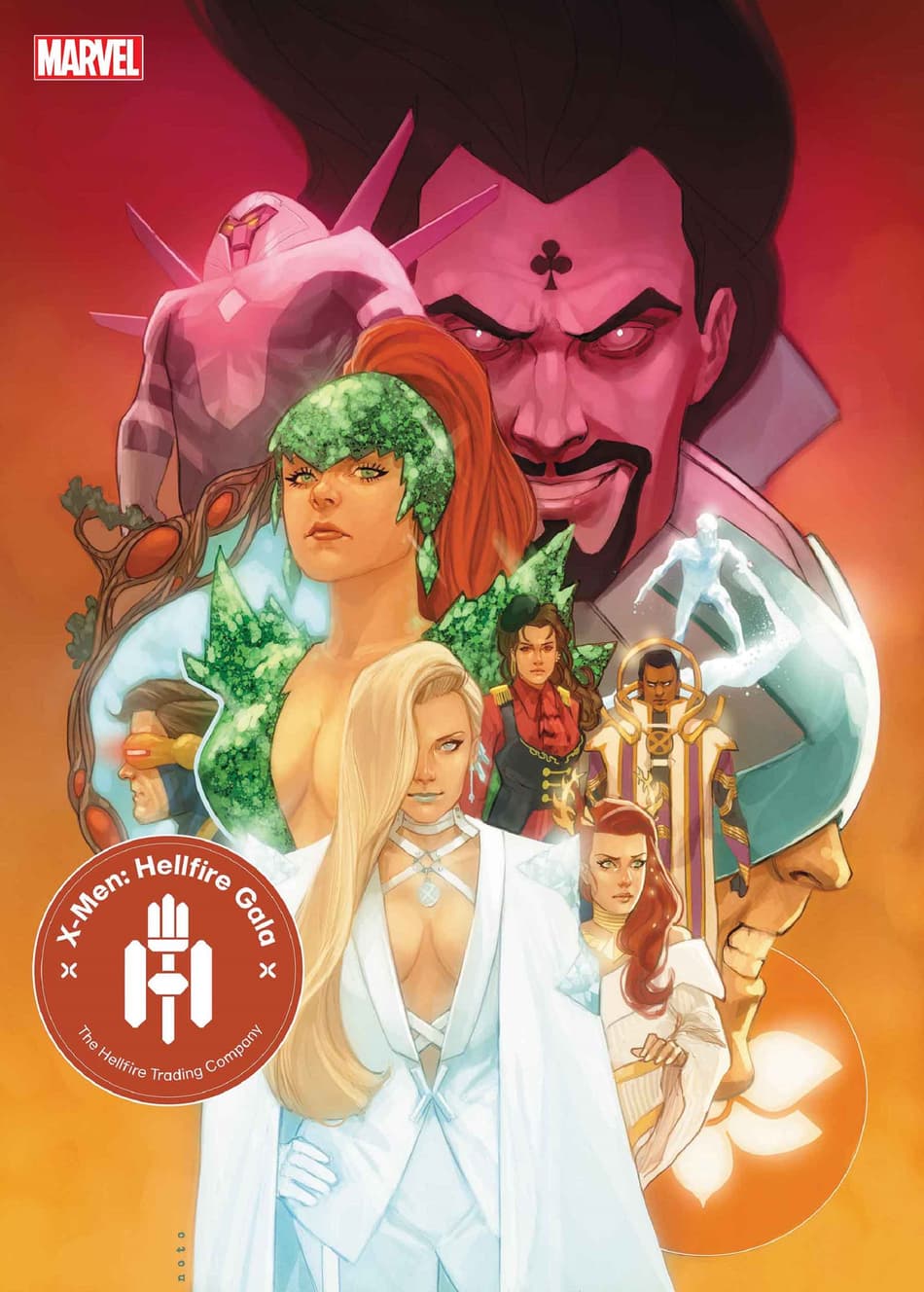 This August, the Avengers' Unity Squad will return! Gerry Duggan and Javier Garrón's UNCANNY AVENGERS series will bring together a new team in the wake of attacks on the U.S. and Krakoan governments.
"Everything we've been working towards in our third act is coming to a head this summer," Duggan told fans in a video message during X-Men: 60 Uncanny Years Live Virtual Event. "The Uncanny Avengers have existed to provide an example of unity between humanity and mutantdom, and they will need to work extra hard at that now as relationships and friendships have frayed in the events of FALL OF X."
Readers will take their first steps into the FALL OF X era in this year's FREE COMIC BOOK DAY: AVENGERS/X-MEN #1, which will include special lead-in stories for UNCANNY AVENGERS featuring Captain America, Rogue, Deadpool, Quicksilver, Psylocke, Penance, and more.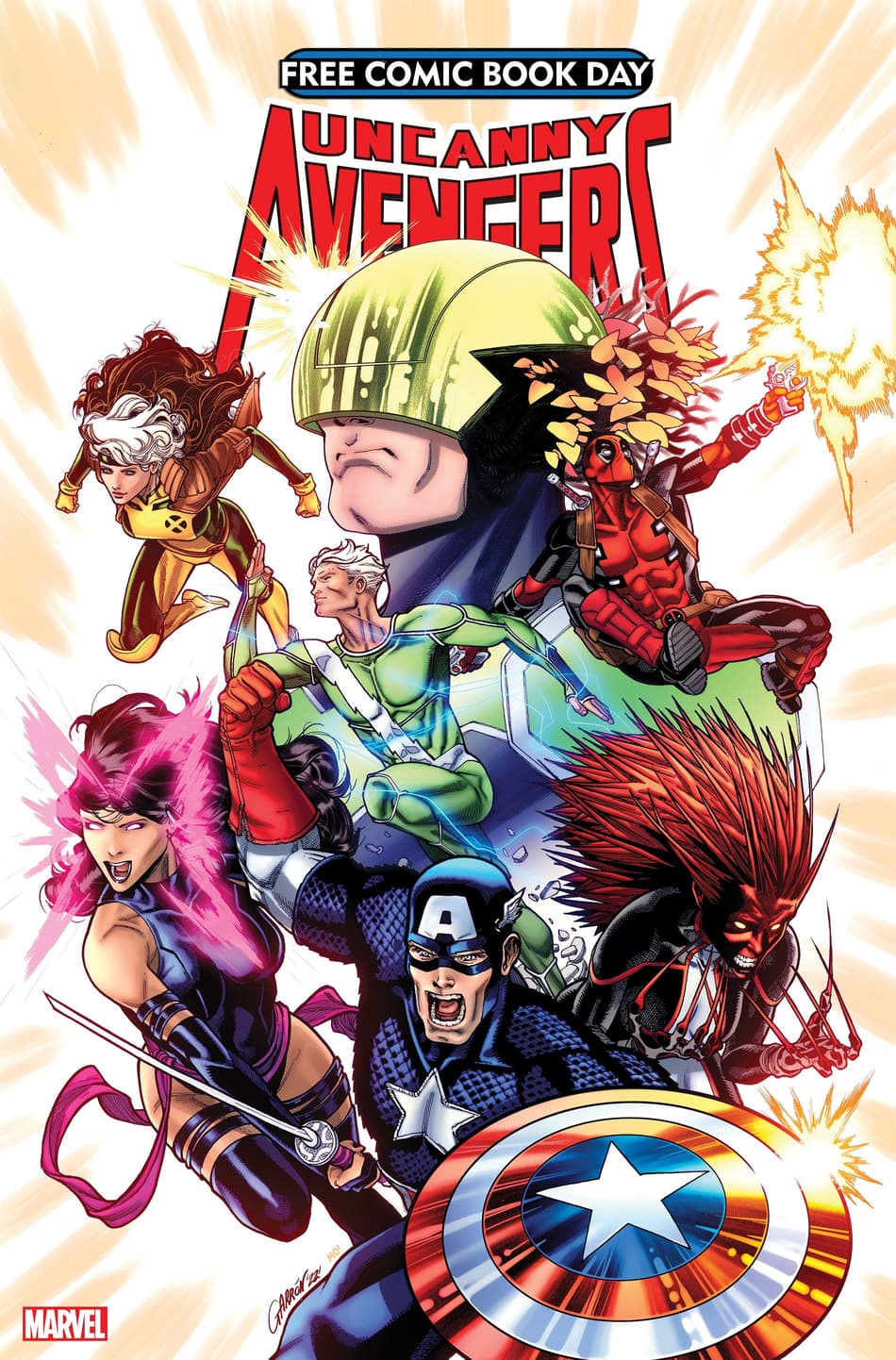 One hour to find the girl, kiss the girl, save the universe.
Negasonic Teenage Warhead, the breakout character beloved by fans of the Deadpool films, launches into her first-ever solo story from creators Andrew Wheeler, Carola Borelli, and Brittany Peer! New to the vertical Infinity Comics lineup exclusive to the Marvel Unlimited app, the precognitive telepath will have a single hour to change reality—if not end it entirely. The story starts in MARVEL'S VOICES: NEGASONIC TEENAGE WARHEAD #44, now on the app, and will continue weekly each Wednesday through MARVEL'S VOICES: NEGASONIC TEENAGE WARHEAD #49.
Grab your first look at Part 1!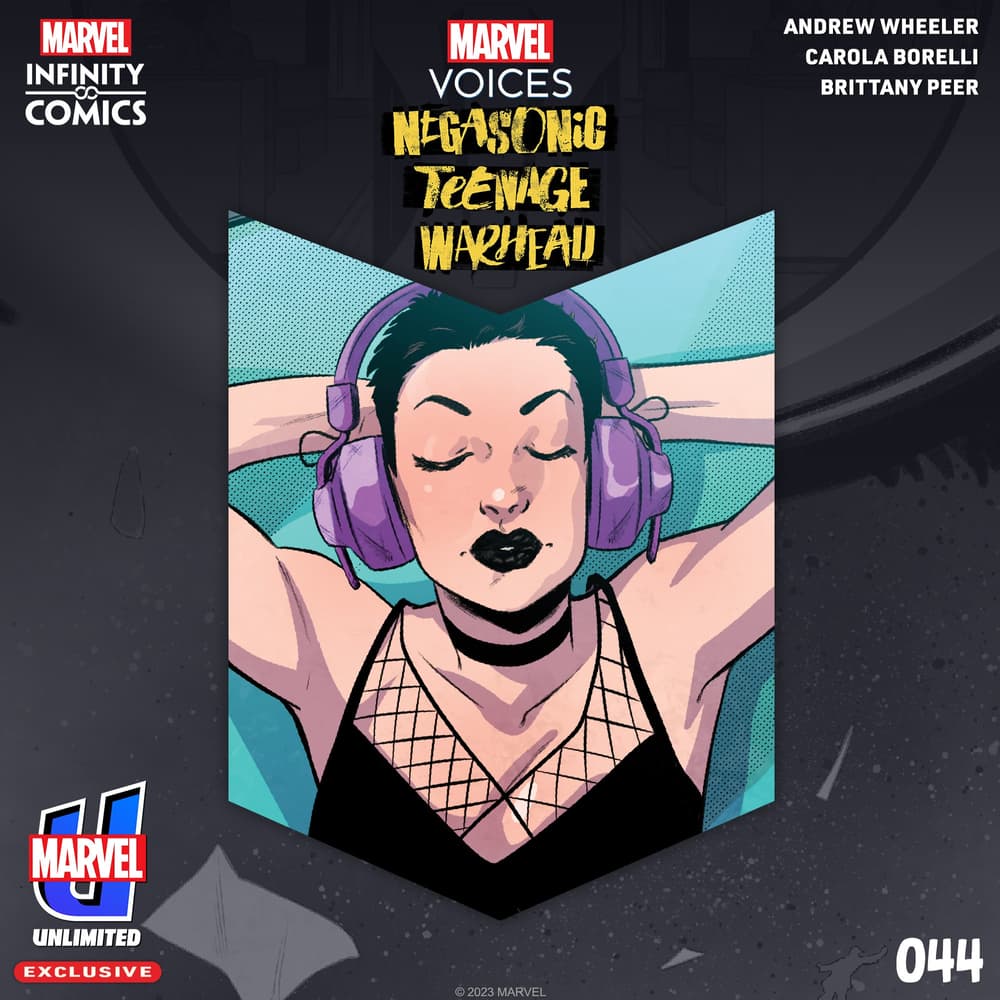 Classic figures and nostalgic sets from Marvel's Hasbro Legends Series, collector's editions specialty books, The Art and Making of the X-Men: The Animated Series, and much more.
Wondering what participants were able to snag during the X-Travaganza? See the complete offerings from the event, all celebrating the creative legacy and fandom behind Marvel's mutants!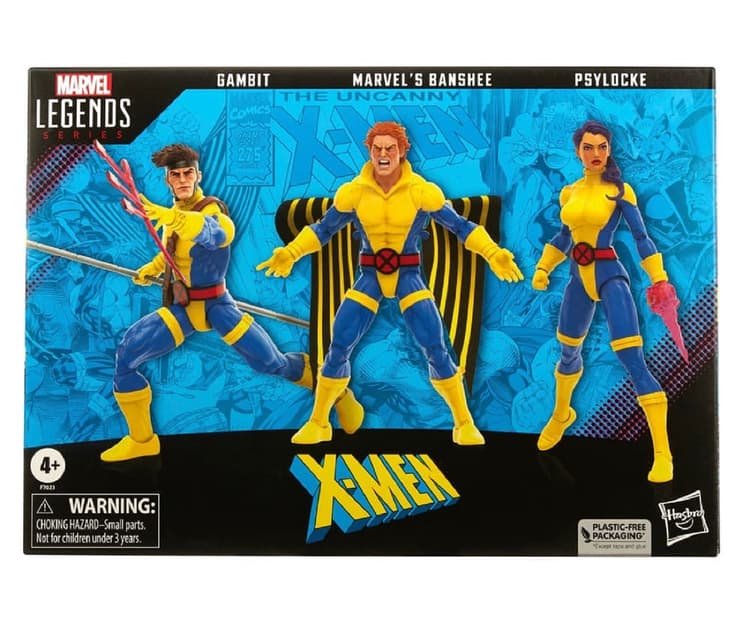 Announcing the latest arc from Infinity Comics' X-Men's anthology series! Who are the "unofficial X-Men" and why are they now Jubilee's problem?
Hitting the Marvel Unlimited app on March 27, X-MEN UNLIMITED #80 will kick off a new six-part story arc in the rotating anthology that takes a deeper look at mutantkind on the island of Krakoa and beyond.
Writer Grace Freud returns to pick up the latest generation of mutants introduced in her "LGBT-D" story in MARVEL'S VOICES: PRIDE (2022) #1 alongside artists Alberto Alburquerque and Yen Nitro. And, expect these teens to be put through the wringer as Mojo sets his sights on them! With Jubilee's help, hopefully this intrepid group can keep themselves alive long enough to escape and prove themselves capable of being the heroes they aspire to be. Welcome to the X-Men, kids—hope you survive the experience!
Grab your first look at Part 1 of "The Unofficial X-Men," and continue the six-part story each Monday on the Marvel Unlimited app.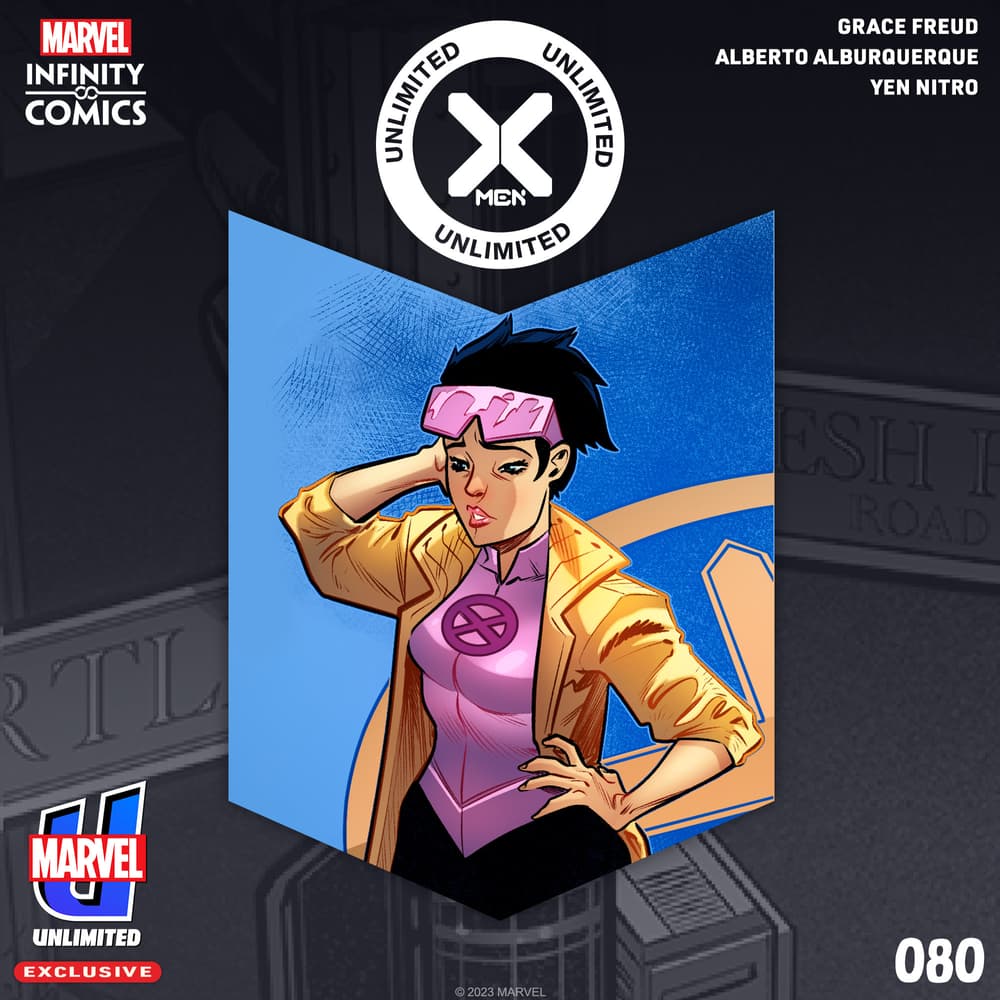 Stay tuned to Marvel.com for more first looks and exciting developments coming out of the X-Men: 60 Uncanny Years Live Virtual Event!
The Hype Box
Can't-miss news and updates from across the Marvel Universe!