Comics
Published July 18, 2022
'X-Men Green' Returns with a Vengeance
Nature Girl means business in the story arc's third chapter kicking off in 'X-Men Unlimited Infinity Comic' #44.
Have you tried Marvel Unlimited yet? It's your all-access pass to over 30,000 Marvel comics at your fingertips. Get your first year of Marvel Unlimited for just $60 by using code MUSAVE60 at checkout!
New on the Marvel Unlimited app: "X-Men Green" returns in X-MEN UNLIMITED INFINITY COMIC #44! Nature Girl, Curse, and Sauron continue their crusade against the human world with devastating consequences. Only this time out, they've invoked the X-Men's name! How will Krakoa respond to Nature Girl's extremist new mindset? Expect major guest stars in this ongoing arc from creators Steve Orlando, Emilio Laiso, and Rachelle Rosenberg.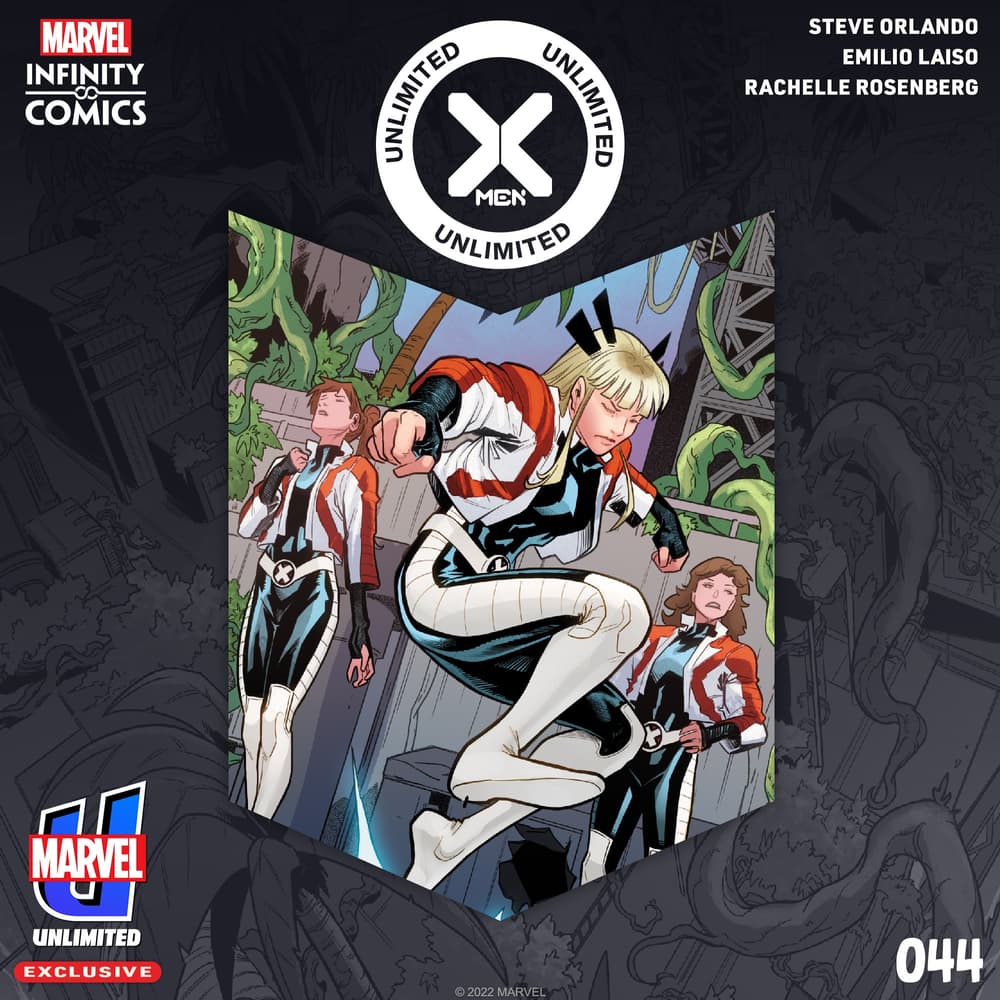 Ahead of reading X-MEN UNLIMITED INFINITY COMIC #44 on the app, hear from "X-Men Green" creators Steve Orlando and Emilio Laiso about what's in store for the arc's latest chapter!
When we last saw Nature Girl and crew (X-MEN UNLIMITED #33), she seemed a touch...unhinged. What can we expect regarding her latest evolution?
EMILIO LAISO: It's totally an escalation. It seems like she's getting more and more distant from her "humanity." She has some reasons, but her boundaries are constantly coming down. It feels like a bomb that keeps charging, not imagining when it's going to implode.
STEVE ORLANDO: Nature Girl's motivation, I think, is a good one: she wants to protect the planet, she wants to show us the pain we're causing our world. But lately, for her, it's been blood for blood. And folks are right to note it seems like a bit of a swerve for her. She's doing a good thing in an increasingly bad way. And as for how she's gone down that path, well...maybe we've earned it, as a people? Maybe Krakoa's earned it, after sending Wolverine to kill her for avenging a world she has a direct connection to? Or maybe this evolution, as you call it, is all the more tragic...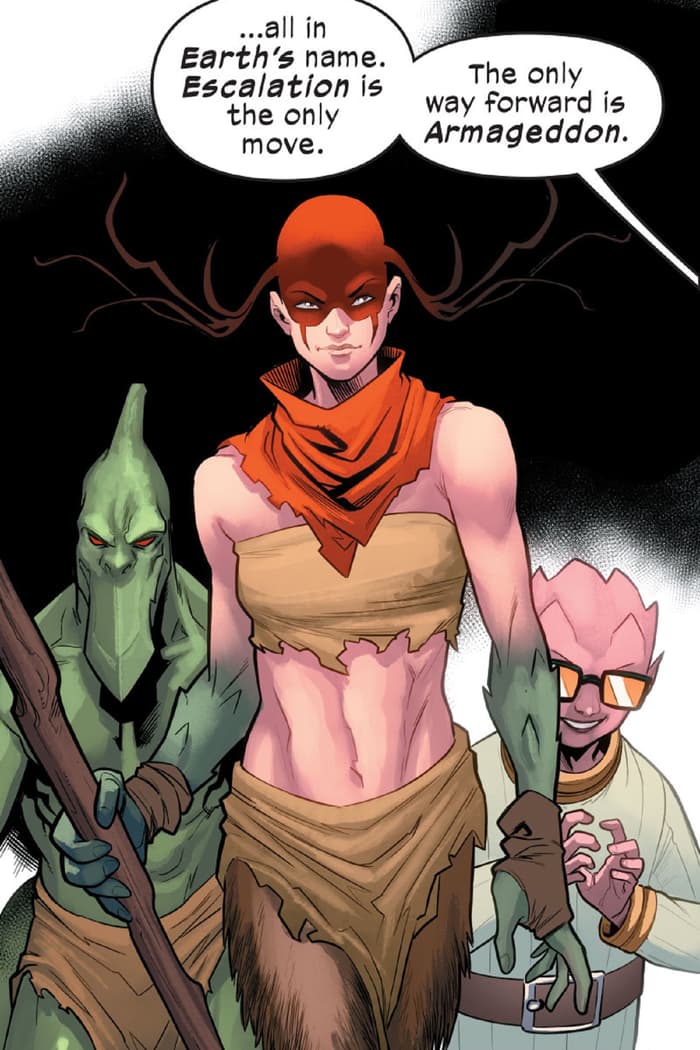 What other mutants will we be seeing in the coming chapters? Especially since Nature Girl referred to herself and the crew as "X-Men" at the end of the second arc…
STEVE ORLANDO: You can be sure there'll be guest stars upcoming, and perhaps even some additions to the "X-Men Green" roster! It's pretty clear that Krakoa's going to have something to say about Curse, Nature Girl, and Sauron going around murdering and slapping the "X-Men" name on it. I'd bet the Quiet Council might have something to say about that. But first, Krakoa's got an emergency to deal with—Nature Girl and her crew left a burning oil rig behind.
And to deal with that? You'll be seeing some surprising faces from across Krakoa—Marauders for a day, drawn together by Kate Pryde for this specific disaster. And there's no question that the team dynamic will be Magik…
EMILIO LAISO: Pryde and absolutely Magik! She's one of my favorite characters.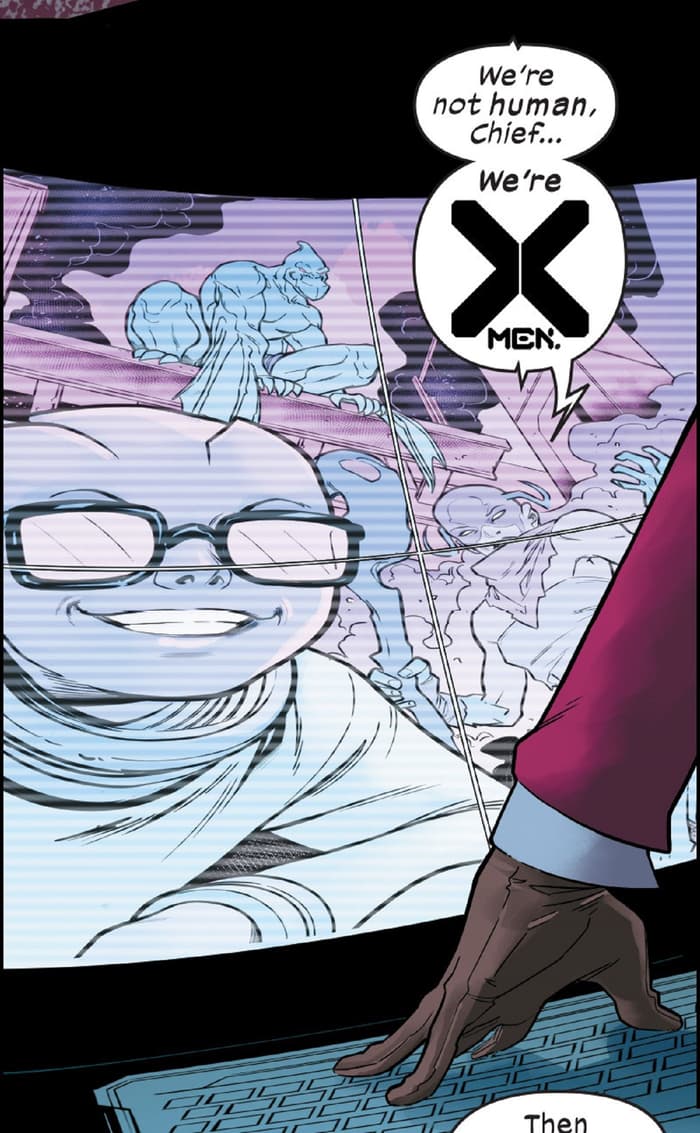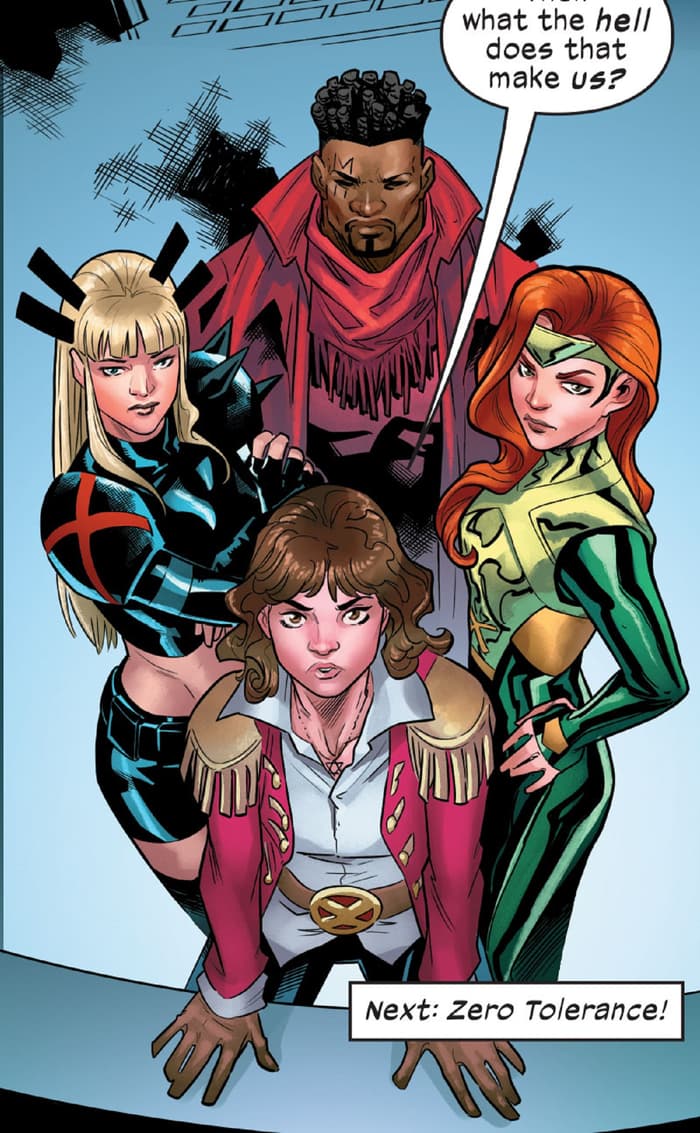 How is an anthology series creatively unique? And what have you enjoyed the most as creators so far?
STEVE ORLANDO: I'll say this, I've been having a blast. And that's not just because Emilio and Rachelle are doing crackling work with every panel. What's fun for me is that this series is something different. From a creative sense, it's an opportunity to tell a story in a new way, in what's all but a vertical comic strip versus a comic book. And as someone who is always trying to do something new that's incredibly fun for me. And in my case, as the writer, I've been lucky to have an awesome runway set up by Gerry Duggan and Karla Pacheco—I'm a steward here for characters they've already made great, heartbreaking, and exciting!
[RELATED: Gerry Duggan and Emilio Laiso Talk About the Latest Story Arc in 'X-Men Unlimited' Anthology Series]
EMILIO LAISO: This format is so new that it's basically impossible to not experiment in some shape or form. When a new script arrives from Steve it's always such a pleasure, not just because I'm eager to know where the story is going, but because I can feel how the format influenced the script or how it's going to shape my way of illustrating. And Rachelle; she does an amazing job at making everything pop out from the screen and add her part of the experimentation.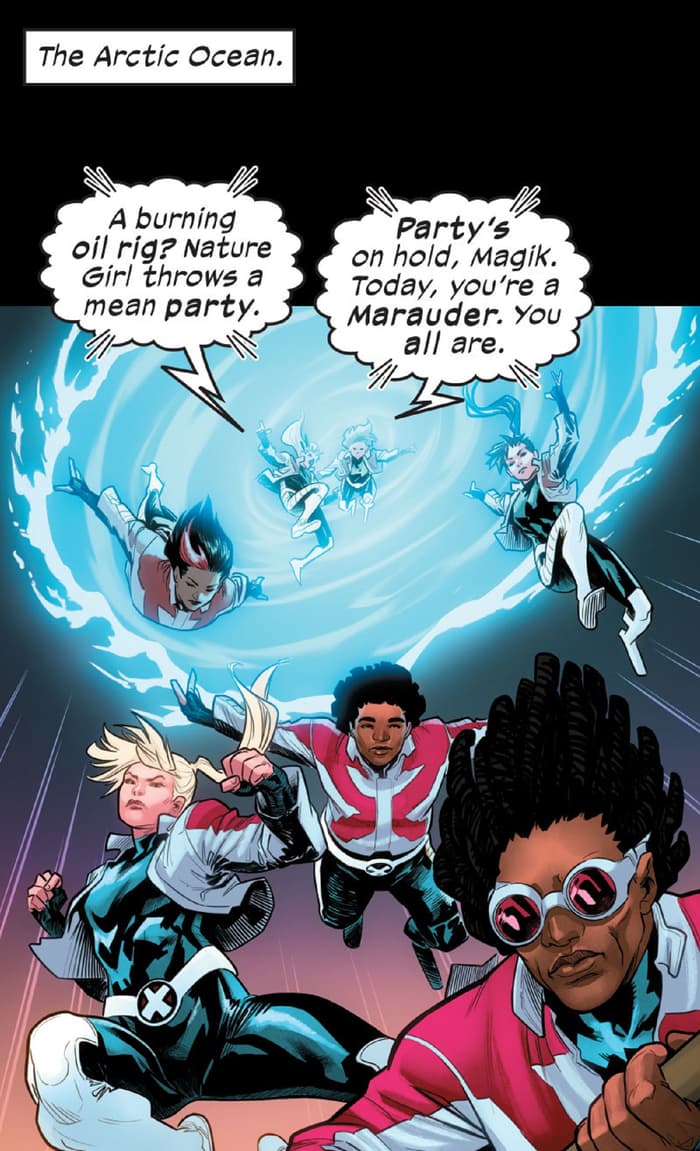 Start the latest arc of "X-Men Green" in X-MEN UNLIMITED INFINITY COMIC #44 now, and come back each Monday for new chapters only on the Marvel Unlimited app!
Download the Marvel Unlimited app for iOS or Android devices now for more vertical comics starring favorite Marvel characters. You'll also gain instant access to 30,000+ digital issues spanning 80 years of Marvel Comics.
Follow Marvel Unlimited on Twitter and Facebook to stay tuned in to weekly announcements, articles, and more, all at @MarvelUnlimited. Follow us today to join the conversation with thousands of fellow fans, and let us know what you're reading!
The Hype Box
Can't-miss news and updates from across the Marvel Universe!