Comics
Published January 11, 2021
'X of Swords' So Far
Catch up with the latest chapters on Marvel Unlimited, and recap what's happened in the opening arc!
Have you tried Marvel Unlimited yet? It's your all-access pass to over 28,000 Marvel comics, all available at your fingertips. Sign up now!
New on Marvel Unlimited: the three latest issues from X OF SWORDS have hit, continuing the 22-part X-Men epic that will see Krakoa's mutants enter the arena against the champions of Arakko! This week, combatants Wolverine and Storm take the spotlight.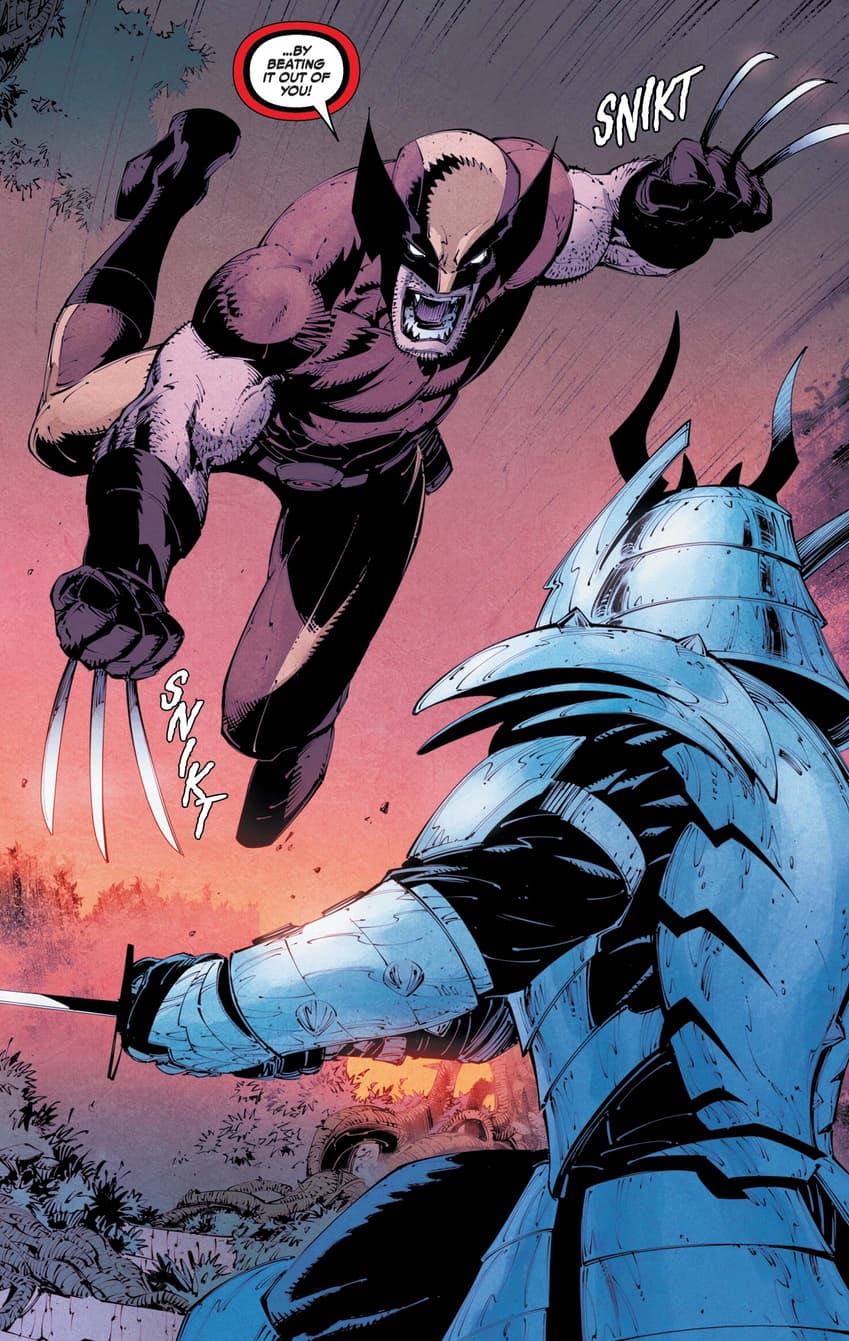 WOLVERINE (2020) #6, X-FORCE (2019) #13, and MARAUDERS (2019) #13 are all about getting two out of ten said swords, whether by duel, diplomacy, or by entering the pits of Hell. To give you a catch-up on the event's opener, read about each chapter below. Warning: spoilers ahead!
See what else is new on MU this week:
NEW ON JANUARY 11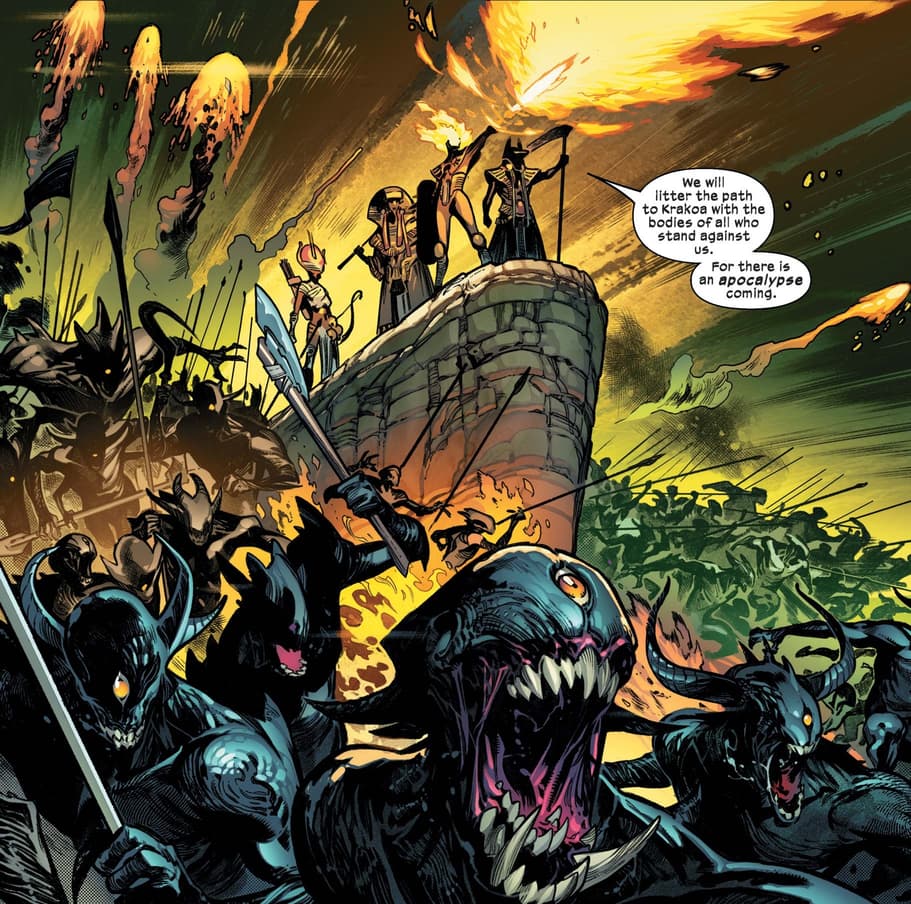 Chapter One, and an opener that sets up the tournament to come.
The keeper of all realties and the guardian of the Starlight Citadel, Omniversal Majestrix Opal Luna Saturnyne is the ringleader and reason behind the X OF SWORDS event. Her Royal Whyness is at wit's end keeping Arakko out of Otherworld, and has agreed to give the Arakkii direct access through her realm… if they can defeat her mutant champions at her appointed arenas.
But what exactly is "Arakko"?
As told in POWERS OF X #4, Arrako is one half of the primordial island Okkara, forebearer to Krakoa. Millennia ago, Apocalypse and his First Horsemen faced an otherworldly invasion on Okkara, and the "warrior-god in blue" was forced to split his homeland in two, trapping his Horsemen, and family, in a fallen dimension. Krakoa remained safe on Earth, while Arakko was plagued by its conquerors, the demons of Amenth. Now, Arakko takes their battle to Earth's mutants as a final conquest.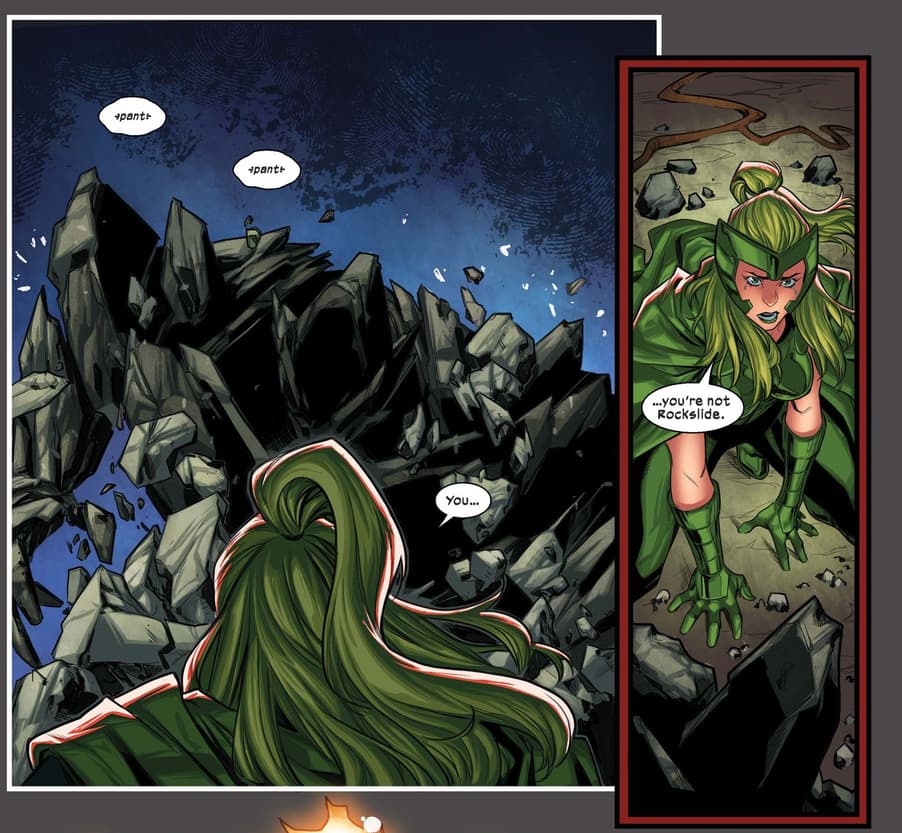 The aftermath to the rescue mission on Otherworld. Rockslide's ultimate fate.
Apocalypse and Rictor are at the cusp of death after facing Otherworld's invaders, while Rockslide is dead on arrival. Polaris makes a horrifying discovery about what happens to resurrected mutants who die on Otherworld, and when her findings are brought before the Quiet Council, the X OF SWORDS "game" becomes that much more serious.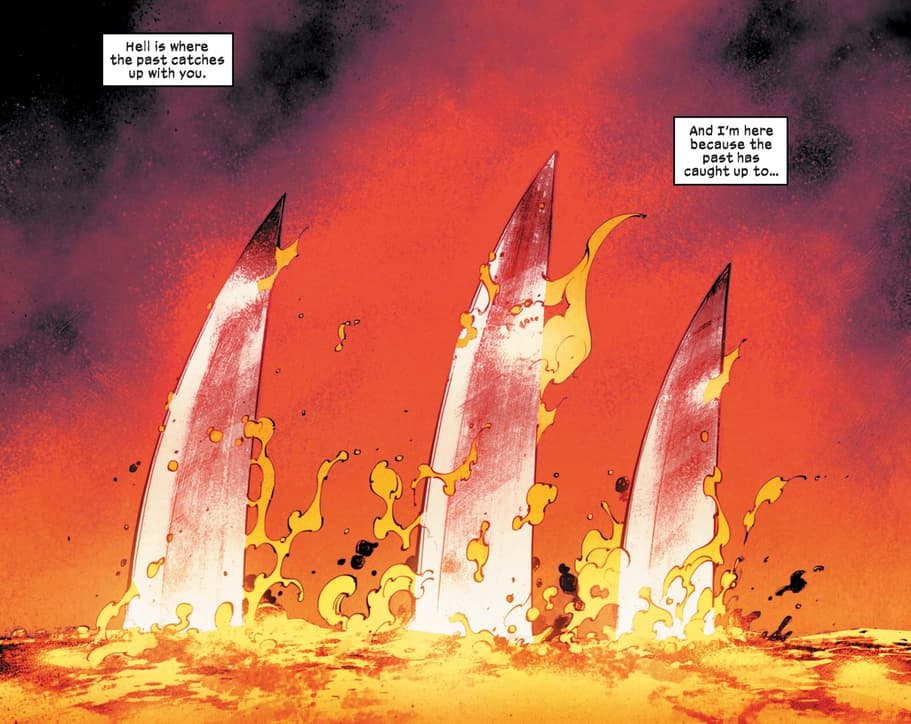 Chapter Three primarily serves as an introduction to Wolverine's antagonist for the Muramasa blade: Solem, the imprisoned Arakkii who killed the husband of War.
Wolverine is still unsure why Krakoa wants this contest with Arakko in the first place, but still takes off to Japan to track down the swordsmith who gave rageful life to the sword he seeks: Muramasa himself.

A Yomi temple is a gateway to Hell, and by issue's end, Wolverine is pulled into its fire.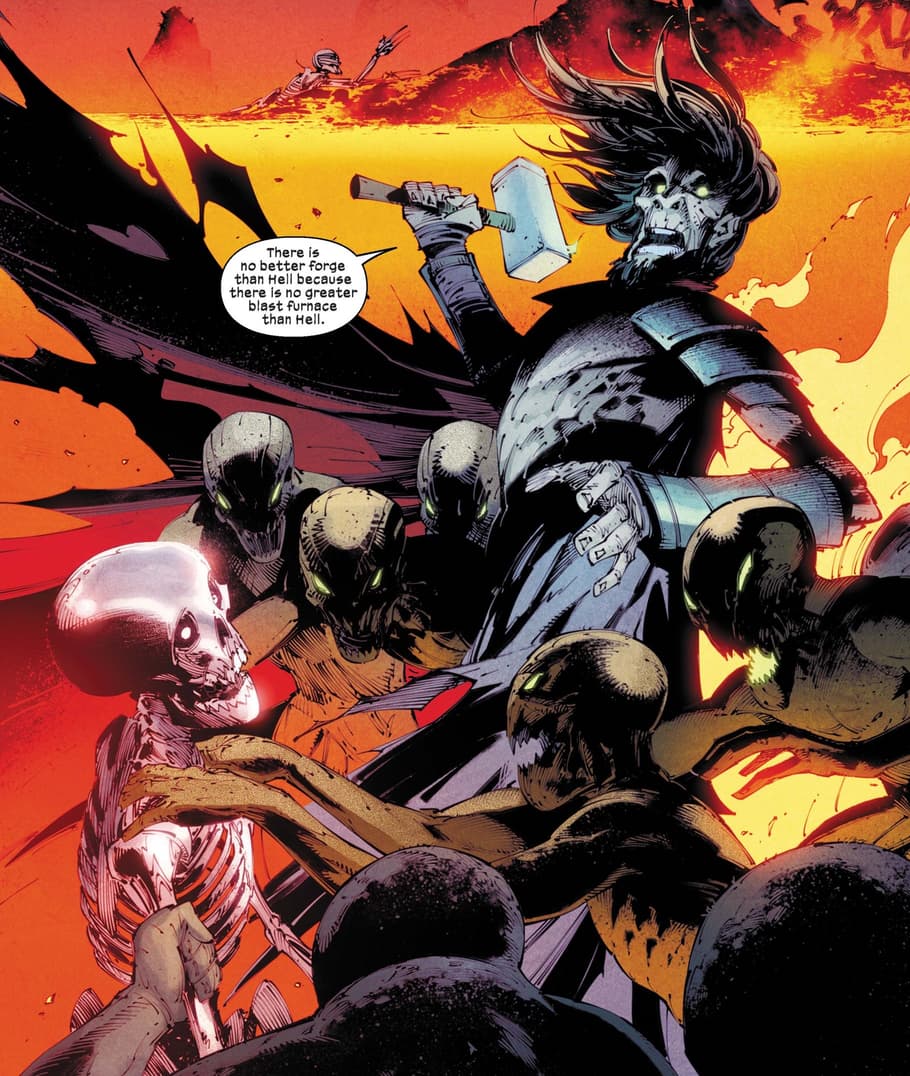 Chapter Four picks up with Wolverine finding a captive Muramasa, and the Hand, lying in wait.
Normally, Logan would be able to pick off these ninja assassins, but this being actual Hell, he's tossed into an inferno-like portal instead where he confronts Muramasa and is burned to a crisp.
While growing back his tissue layer-by-layer, Wolverine learns how Solem used his Hellblade to gain entry to this realm. Solem has been told that Wolverine is his "guide," even allowing his soon-to-be opponent to buy one of the two Muramasa katanas. Cryptically, Wolverine tells us that he hopes the high price he paid is worth it.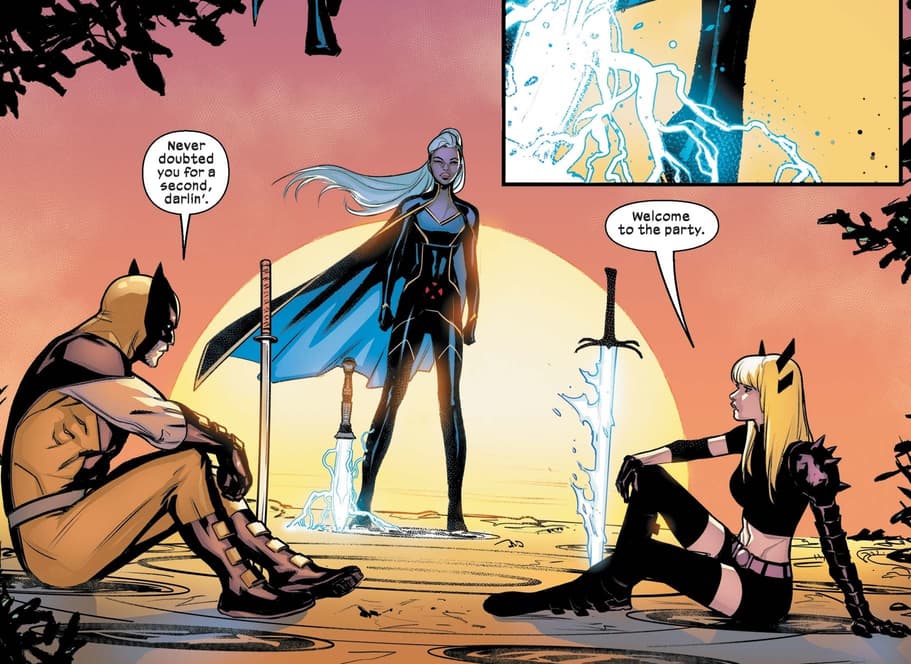 A Storm-centric story marks Chapter Five, a legendary encounter between the Mistress of the Elements and her longtime love Black Panther.
[RELATED: Marvel Exes Who Are Still Friends]
Storm returns to Wakanda on a diplomatic mission to acquire The Skybreaker, a sword forged from Wakanda's earliest mound of Vibranium. But even though Ororo Munroe has familial and political ties to Wakanda as its former queen, she still can't expect King T'Challa to hand over the most mythic weapon in the country's history for a tournament outside Earth's limits. Can she?
When you don't get your way by asking or begging to borrow, stealing is the next best bet…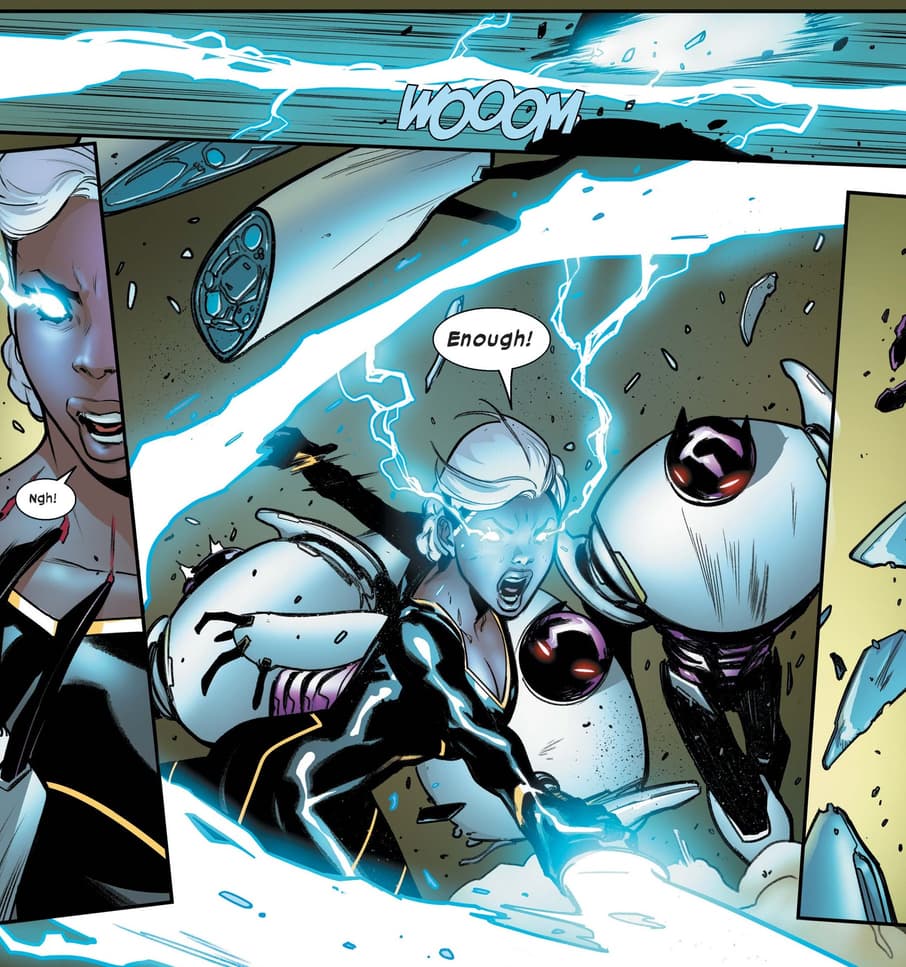 Follow along weekly as X OF SWORDS unfolds on Marvel Unlimited, and stay posted to our event reading guide for the latest chapters of this 22-part saga!
Follow Marvel Unlimited on Twitter and Facebook to stay tuned in to weekly announcements, articles, and more, all at @MarvelUnlimited. Follow us today to join the conversation with thousands of fellow fans, and let us know what you're reading!
The Hype Box
Can't-miss news and updates from across the Marvel Universe!