Comics
Published February 1, 2019
How Ziggy Pig and Silly Seal Made Their Big Return to the Marvel Universe
The writers of this wacky throwback talk about the latest Marvel animal adventure!

Classic Marvel "funny animal" characters Ziggy Pig and Silly Seal won their very own comic title back in 1944, but though they dropped out of sight as Super Heroes rose to power in the 1960s, their story didn't end there.
Where did they go? Why did they break up? Who better to answer those burning questions than the writers of the brand-new ZIGGY PIG – SILLY SEAL COMICS #1? Let's check in with Frank Tieri and John Cerilli (Marvel VP, Content & Programming) as they celebrate the "Year of the Pig" and Marvel's 80th Anniversary in an all-new original one-shot, coming to comic book stores Wednesday, March 6.
Marvel.com: Frank and John, we're heading into the year of the pig as denoted by the Chinese calendar and very appropriately a new Ziggy Pig and Silly Seal book! Supposedly your story was years in the making—what's the scoop on that?
John Cerilli: It was over a decade ago, I was having a casual conversation at the office with Marvel President, Dan Buckley. The gist of it was about all of the characters Marvel owns that for one reason or another, no one really knows about or remembers. He brings up Ziggy Pig and Silly Seal in that conversation and said to take a look at these two—wouldn't it be cool if we could do something with them? The image I was looking at was the cover of ZIGGY PIG AND SILLY SEAL #6 [from 1946], which is just awesome and it got me thinking. Not really knowing much about the characters, I started formulating a scenario in my head about a classic comedy team that hadn't spoken to each other in decades. I then started chatting with Frank Tieri about it and we just started riffing back and forth, basically creating the building blocks of the relationship between Ziggy and Silly that's in our new #1.
We had both just recently seen the movie "The Wrestler" starring Mickey Rourke and the idea of a down-on-his-luck entertainer started to take hold and it fit the breakdown of Ziggy that was going through our head. When Frank and I cemented the characters, I actually told Dan what we had and he loved it. He wanted to do something with it back then—we thought maybe in the digital media space—we even had Marvel video guru, Rich Herrera, do a test animation that was awesome at one point. But for whatever reason, Ziggy and Silly just never came to be. Until now. With the 80th anniversary of Marvel upon us, Dan never forgot about Ziggy and Silly and wanted them to represent the comedy genre during our anniversary celebration this year. Finally, Ziggy and Silly are getting their close-up. 
Frank Tieri: Ya know, things like this happen all the time during the span of a comic book creator's career. You have these projects that are definitely, absolutely, no doubt about it, I swear on my neighbor's dog, it's gonna happen… and then for whatever reason, they don't. But with this one… I dunno. Even though this all practically started before I had hair on my chest, I still thought it had a shot to happen because I knew Dan always wanted to do it. To the point where it was discussed about me doing the voice for a potential Ziggy thing. Who know if that'll ever happen, but this is, so we'll be happy with what we can get for now, ya know?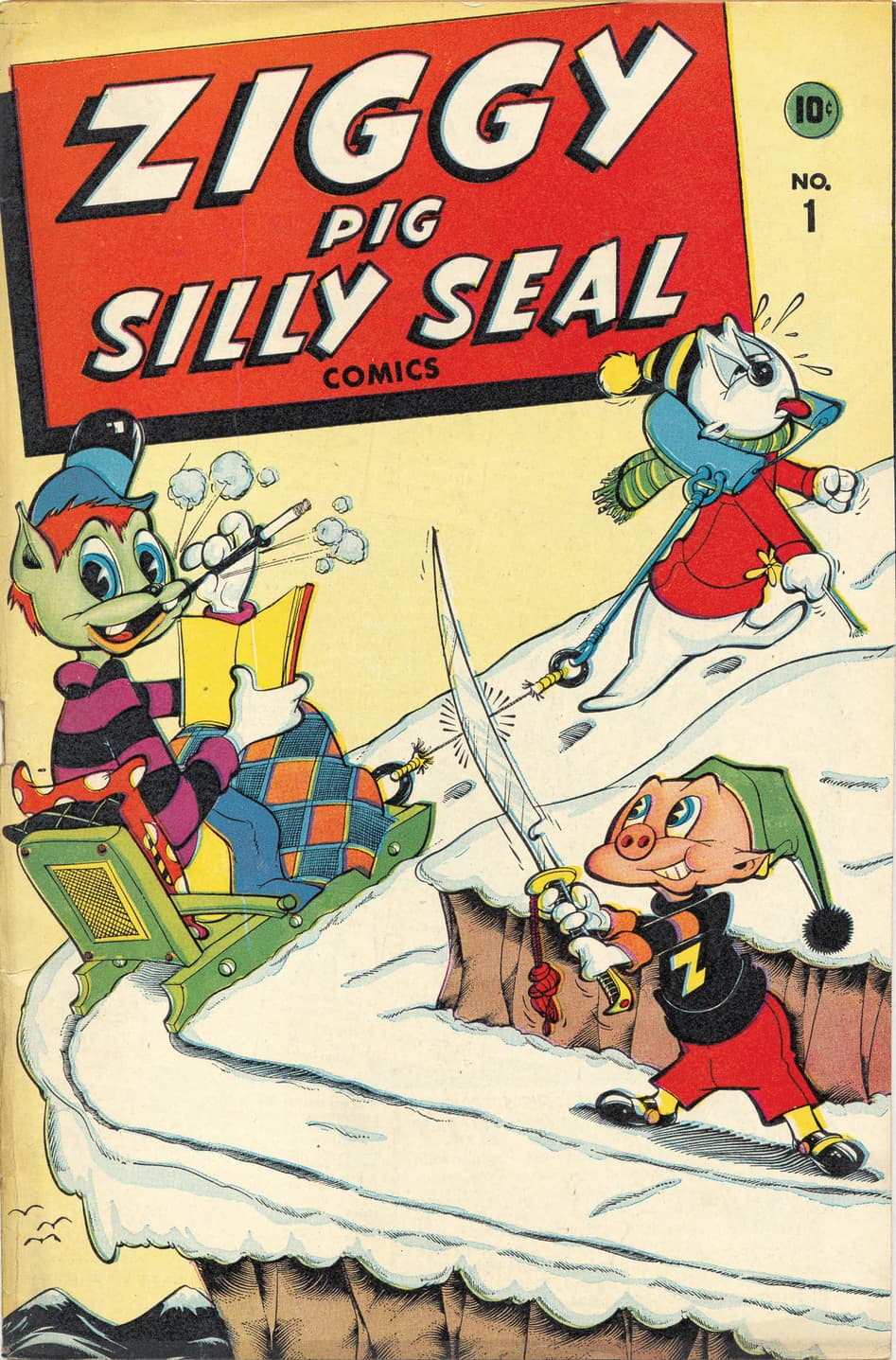 Marvel.com: Another cool thing about this is that it's John's first official Marvel writing gig! John, how does that feel? And Frank, how was it working together on this?
John Cerilli: There's nothing like it. Absolutely nothing like it. I've been in the business a long time and I've seen a million scripts for every type of medium out there. I've also seen comic books coming together from concept to plot to pencils, inks and so on… But it's so different when it's your thoughts coming to fruition. When we saw the first pages coming back from uber-talented artist Jacob Chabot, Frank and I were absolutely floored at how good they were. And let me be entirely clear about this, no way I'm getting this done without Frank. His talent and experience is solely responsible for this book coming together from the writing side. Frank and I have been friends for over twenty years and I couldn't be more honored than to have collaborated on this with him.
Frank Tieri: John was terrible to work with. A real diva. Friggin' Divazilla. Mariah Carey on steroids. Daily bowls of M&Ms with all the green ones removed, weekly trashings of poor editor Mark Paniccia's office… and then there's that "missing" intern I probably shouldn't be bringing up.
Nah… everyone knows John's a sweetheart of a guy, all joking aside. He's one of my best friends and I'm really happy I was able to do this with him. And also… ya know, for me, this is Comic Book #1,000,001 at this point. So it's really nice to see this all from someone's eyes while it's all still nice and fresh to them and they haven't been beaten down by the industry and hate everybody and themselves yet.
Key word being "yet."
Marvel.com: These 80th anniversary one-shots are all about celebrating the diverse genres from Marvel's history. What sort of place do humor/funny animal books hold in that?
John Cerilli: Unfortunately, no one thinks of these characters because we weren't even Marvel when these books were selling well in the '40s; we were Timely Comics. And because tastes changed and the Marvel Age of Comics revolutionized graphic storytelling in the early 1960s, funny animals at Marvel eventually could be summed up in three words: Howard the Duck. But even though humorous animals went out of vogue at Marvel, humor did not. Levity has always been a part of the Marvel storytelling DNA. And for me and Frank to have the opportunity to revisit these characters—ones created by legendary MAD artist Al Jaffee—and place them firmly in today's world, we hope this is the start of a new life for Ziggy and Silly.
Frank Tieri: Hey, you're looking at a guy who grew up on Marvel's CRAZY MAGAZINE with all the spoofs, takedowns… and of course, Obnoxio the Clown. Hell, some people say I am Obnoxio. But I digress… So yeah, I love the old Marvel humor stuff and have always felt there's a place for that sort of thing.
And now? You look at books like DEADPOOL and other characters like him, and now even Super Heroes themselves are in on the act. Humor books are more mainstream than ever and I don't see that changing any time soon.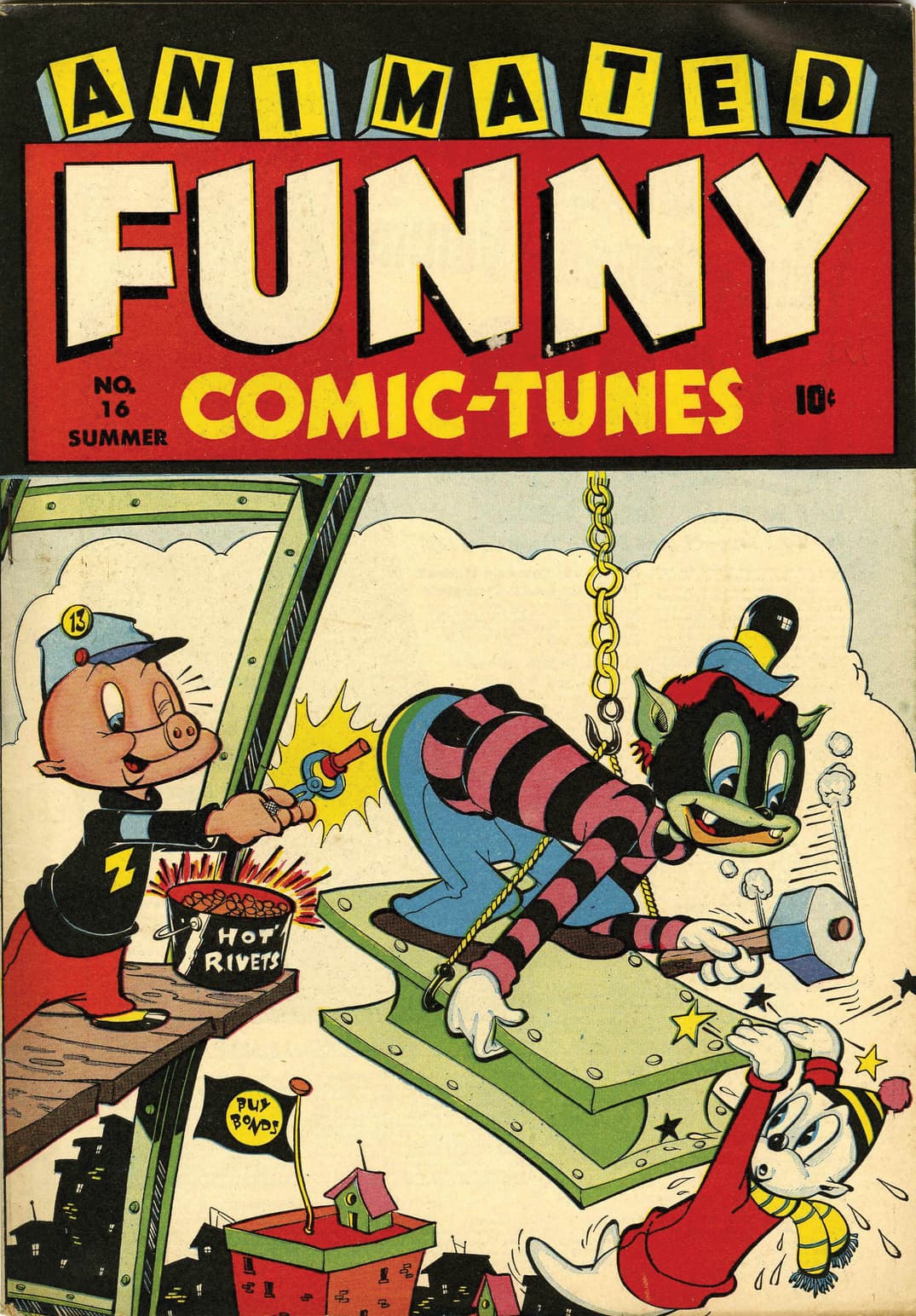 Marvel.com: Okay, then, what's the allure of these two characters for you both? What's the funniest thing about Ziggy and Silly?
John Cerilli: The allure to me was to see if we could create something that would resonate with today's audience and trying to keep the history of these characters in mind while doing that. In the end, I think we actually stayed fairly true to the characterizations that were created over 70 years ago. Of course, we took some major liberties to update them and make them work for a modern audience. I think the funniest thing about Ziggy and Silly is presenting them as this amazing comedy team from yesteryear and exaggerating what it would be like if they were reunited after falling out of favor with each other.
There's a delightful film out now called "Stan & Ollie" about the relationship between the classic comedy duo Laurel & Hardy. It's incredibly heartfelt. And of course we've all heard the stories about Martin & Lewis and Abbott & Costello which weren't as heartfelt… Well, with Ziggy and Silly we can take all of those feelings to extremes—good and bad, high and low—and, I hope, get some laughs out of it in the end. 
Frank Tieri: For me it's the relationship between the two. Like John said, we took inspiration from a number of the famous comic duos and how it didn't necessarily end well for all of them. So in our case, you have Ziggy, who's just a mess—he's bitter, he's broke, he drinks too much and, hey, maybe he's not the nicest guy in the world. Yes, "The Wrestler" was partly an inspiration for him. In fact, we even have our own Con scene that will give the lowest points of that movie a run for its money. You have been warned. And then you have Silly, who's so lovable, gullible and most of all… rich. Stinking "I can have you killed and get away with it" rich. And Ziggy just absolutely hates Silly for it, but Silly is just so clueless to it all. So yeah, all that was really a blast to write… and we hope it shows.
Marvel.com: And does it take place in the Marvel Universe?
John Cerilli: Not only does it take place in the Marvel Universe, there are some appearances by some huge Marvel mainstays. 
Frank Tieri: We've got Marvel cameos galore, kids! Everyone is in there, from Deadpool, Baron Zemo, Doctor Strange, and Wong to Obnoxio, Captain Ultra, and Forbush Man. Hell, we've even got cameos from big-time celebrities like Method Man and myself—I  actually played a little hard to get, to be honest.
Doctor Doom is the big one, though. Turns out he's the Annie Wilkes of the Ziggy Pig and Silly Seal scene, and he's actually the reason they end up getting back together. Might have something to do with the story being called "The Road to Latveria," but who knows?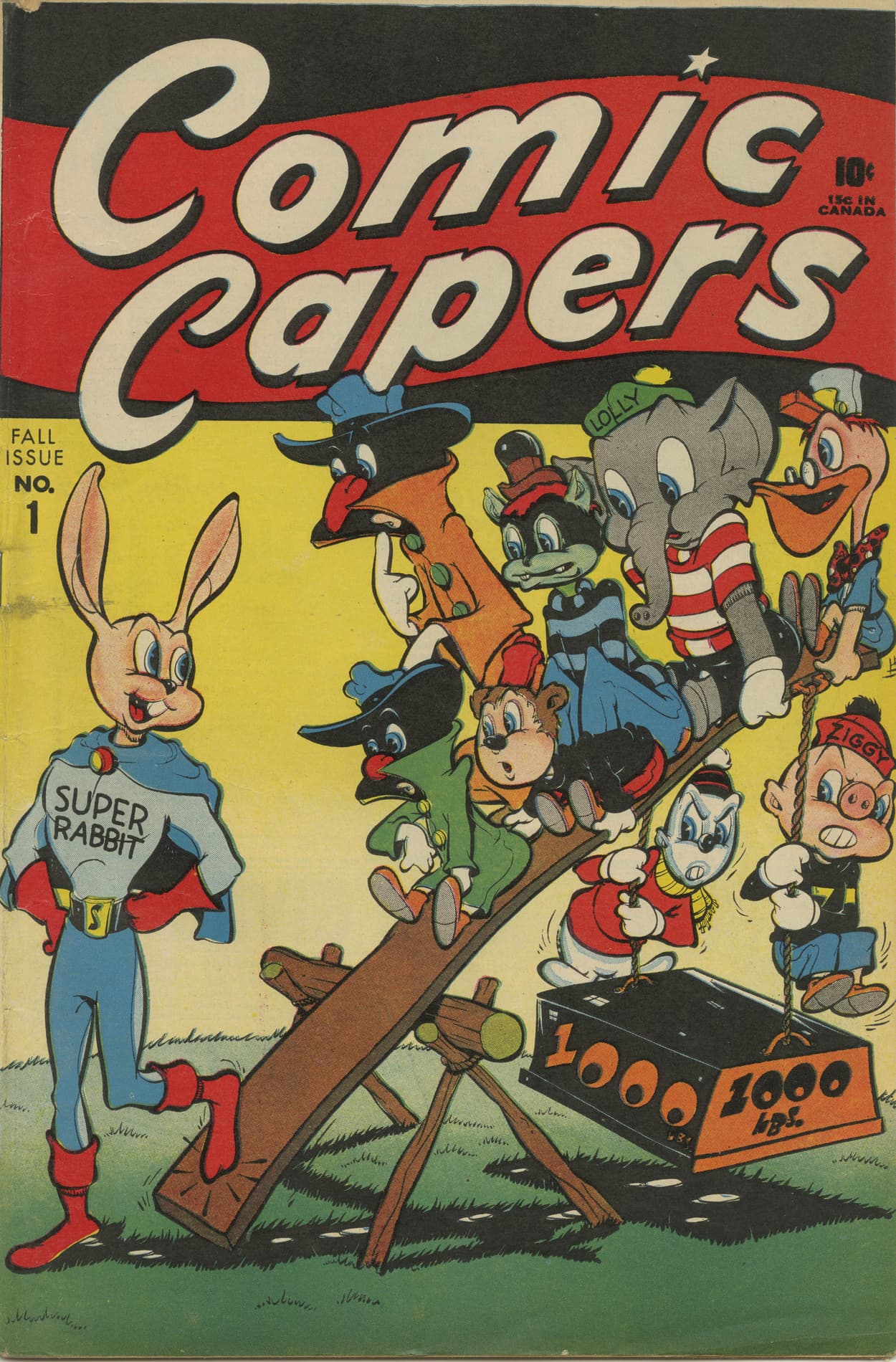 Marvel.com: What more can you say about your artist, Jacob Chabot?
John Cerilli: I'm not sure anyone could have done a better job on this than Jacob. The level of detail on some of the pages is beyond imagination. Additionally, he ran with so many of the gags we had laid into the story and came up with so many of his own that had Frank and me cracking up. Additionally, his depictions of Ziggy and Silly, in every single instance, are spot on. Brilliant stuff.
Frank Tieri: Quite simply, Jacob hit it out of the park. We've thrown so much extra stuff in there: cameos, Easter eggs, inside jokes, stuff we're gonna get arrested for, etc. Jacob not only nailed what we gave him every time, but the stuff he himself added was just as good. There's parts—particularly the scenes at the Con and at Doom's palace—where it feels like you're reading an old issue of Mad or CRAZY, which is perfect, and Jacob had a lot to do with that.
Marvel.com: Is there life for Ziggy and Silly after this? Where could they go next?
John Cerilli: Fingers crossed! The potential for these two is unlimited. There's so much more we wanted to layer in, but there's only so much you can do in 20 pages. No reason Ziggy Pig and Silly Seal can't take their rightful place atop the funny animal genre. 
Frank Tieri: Well, yeah, sure we'd like to do more. But like anything else in this business, sales would be nice. So buy plenty of copies, kids! Two, three, four… however many you can afford! And always remember, there's nothing wrong with going through Dad's wallet when he's not around when you can't! Kidding, of course.
Maybe.
That's your cue, fair readers! ZIGGY PIG – SILLY SEAL COMICS #1, written by John Cerilli and Frank Tieri with art by Jacob Chabot, goes on sale Wednesday, March 6. Pre-order your copy today online or at your local comic shop!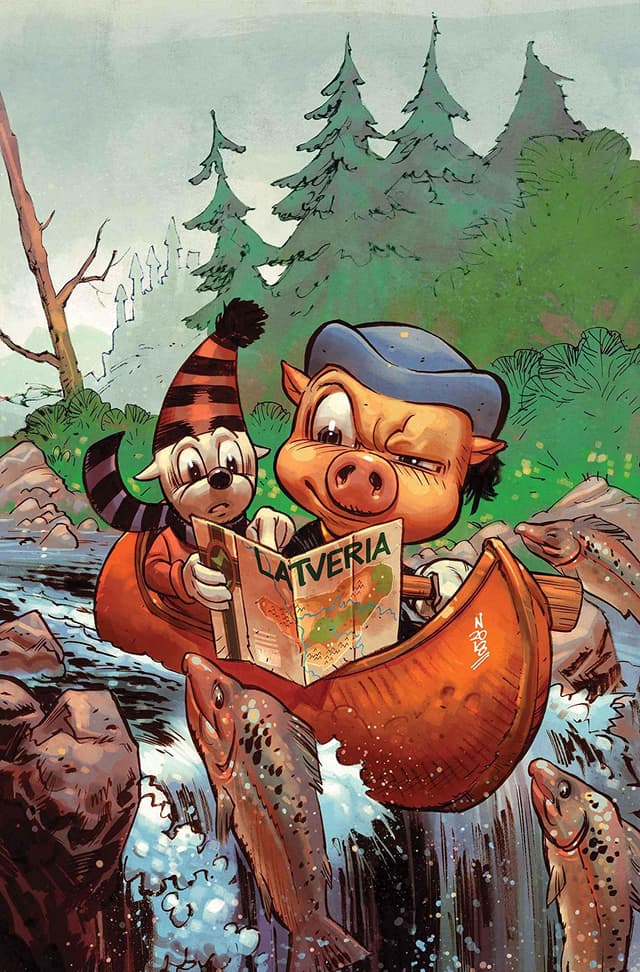 The Hype Box
Can't-miss news and updates from across the Marvel Universe!