Culture & Lifestyle
Published September 17, 2021
'Asked & Answered with the Women of Marvel': Kelly Thompson
Get to know the Eisner Award-winning creator and pick up 'Black Widow' #11 out now!


We asked. She answered.
What is the first thing you do when you wake up?
Oh no. This is depressing already! I look at my phone. Actually one of my cats wakes me up way too early and I groggily feed them…then stumble back to bed. When I wake up again a couple hours later, it's straight to the phone. This was maybe not so bad when I lived on the East Coast, but now, by the time, I wake up I already feel 3 hours behind. 
What are you totally into right now?
The Expanse (incredible sci-fi series), Carmen Maria Machado's Her Body & Other Parties (short fiction), Taskmaster reruns (British Comedy Show), Ernst Lubitsch movies, The Guilty (incredible Danish film), The Nice House On The Lake (comics!)…wait, is there a world outside watching and reading things? I might have missed it. Oh wait, Eggs Benedict and Bloody Marys from Olympia Provisions (Portland). Yeah, that's the ticket. 
Who's on your missing persons case – Hawkeye or Alias Investigations?
I think I have to say Jessica. My love for Kate is endless and she's got tons of raw talent, but she's inexperienced. Jessica is a detective down into her BONES and has the experience to back it up. And I think even Kate would agree with that assessment.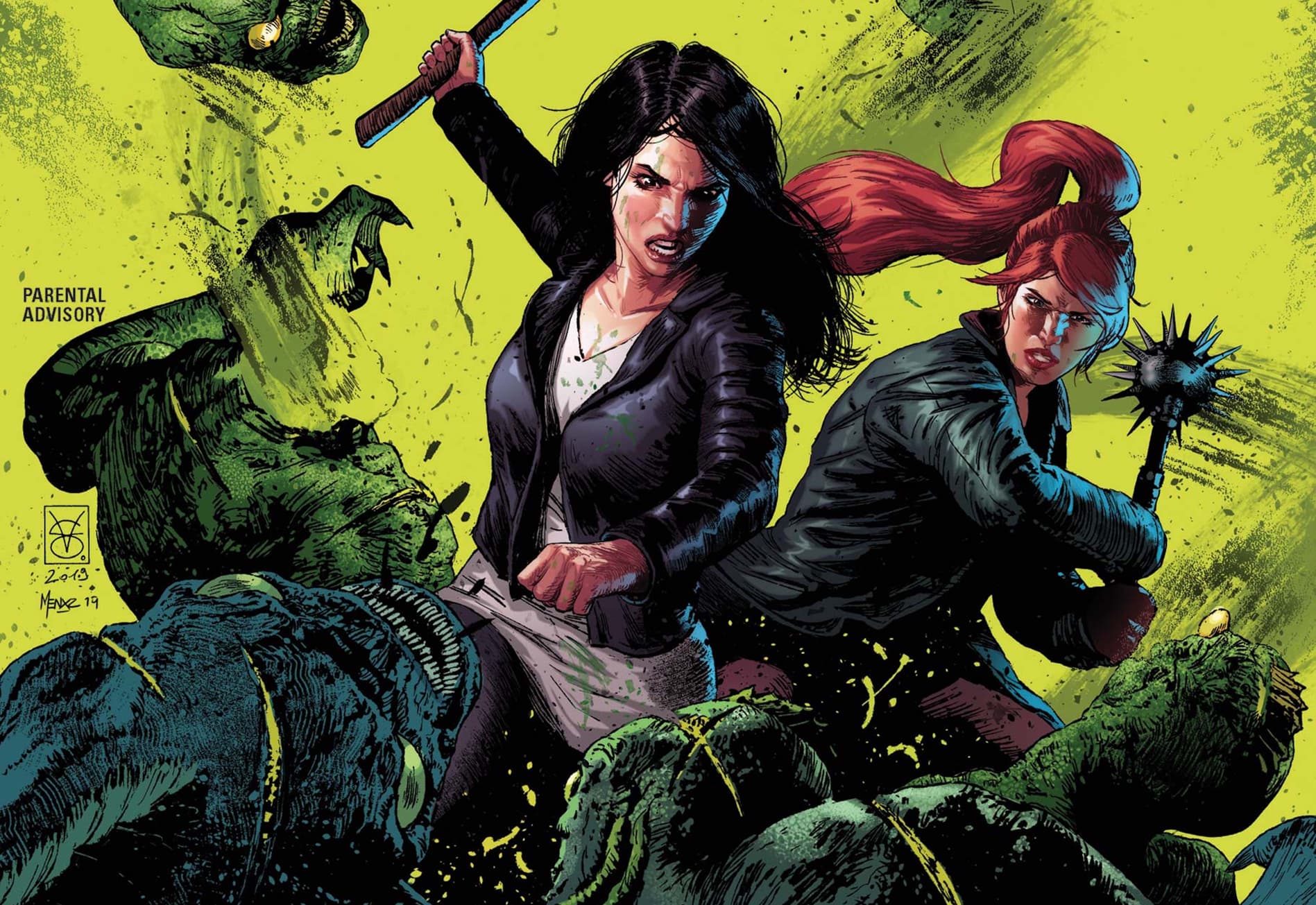 Super-power of choice?
Honestly? I don't trust anyone that doesn't say flight. Unless they say teleportation. 
The key to collaboration is…?
KT: Compromise. Not getting too locked into your idea of what it should be. Comics is about multiple visions coming together to form a single BEST vision…it doesn't always work out, but when it does it feels like magic. 
When humans live on Mars, what one food must we bring with us?
This answer is obviously sandwiches.
Dog person, cat person, or flerken person?
What about adorable land shark person? ;D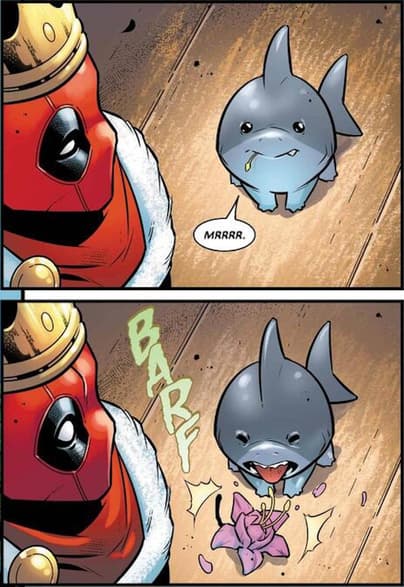 When I was a kid I was obsessed with…?
Comics, what else is there? ;D 
Must-have item while writing?
Music/headphones. 
What do you always make time for?
My cats – Clive and The Monarch. I want to also say my partner, but I suspect he'd side eye that answer pretty hard. 
Who has your back in a dark alley – Natasha or Carol?
Depends what I'm fighting. If it's frat boys or ninjas or government agents, Natasha. If it's a giant alien squid? Carol please.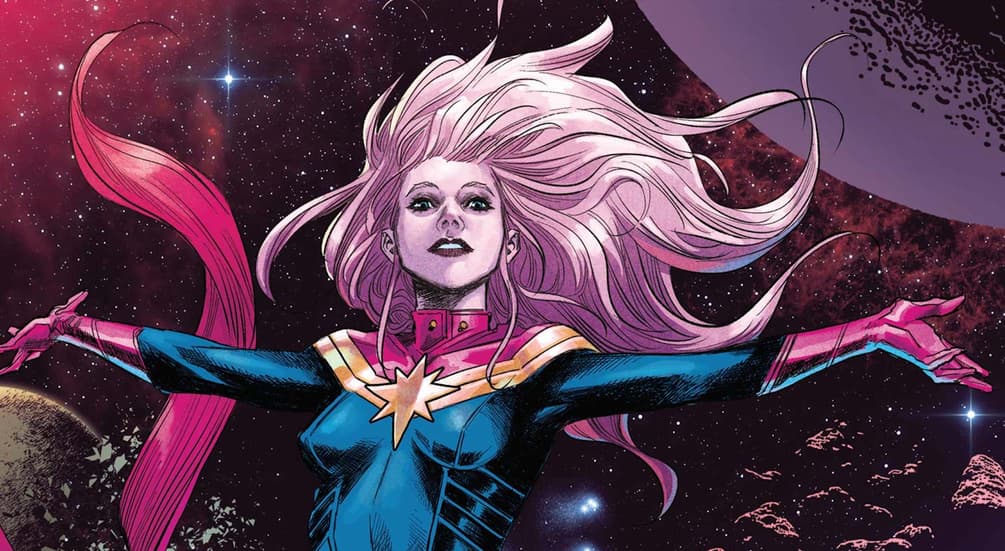 Scheduled writing hours every day or wait for inspiration to strike?
I basically sit at my laptop all day every day…how many pages are actually written vs. emails sent or proofs reviewed or random Internet articles read is a different question. But if you wait for inspiration to strike, you're in very big trouble. 
Which Marvel Super Hero gets the most candy from your house at Halloween?
We got a Gwenpool once, it was amazing. I definitely gave her extra candy. If a Jeff the Land Shark shows up, I'm just handing them the whole bowl. 
Monopoly or The Game of Life?
I have definitely played Monopoly many more times than Life…but I did always love the board and pieces in The Game of Life. I think I gotta give it to Life for sheer board creativity. 
Favorite panel or sequence you've written?
Argh. Real Sophie's Choice here! One of the things I'm most proud of is how we handled the shift between artists Mattia De Iulis and Filipe Andrade in JESSICA JONES: PURPLE DAUGHTER. I really felt we took what could have been a weakness — i.e. needing two artists to complete the arc — and turned it into a great strength.
When Jessica breaks free — with a punch — and we switch from one artist to another as the illusion collapses? Yeah, that's some good smart comics.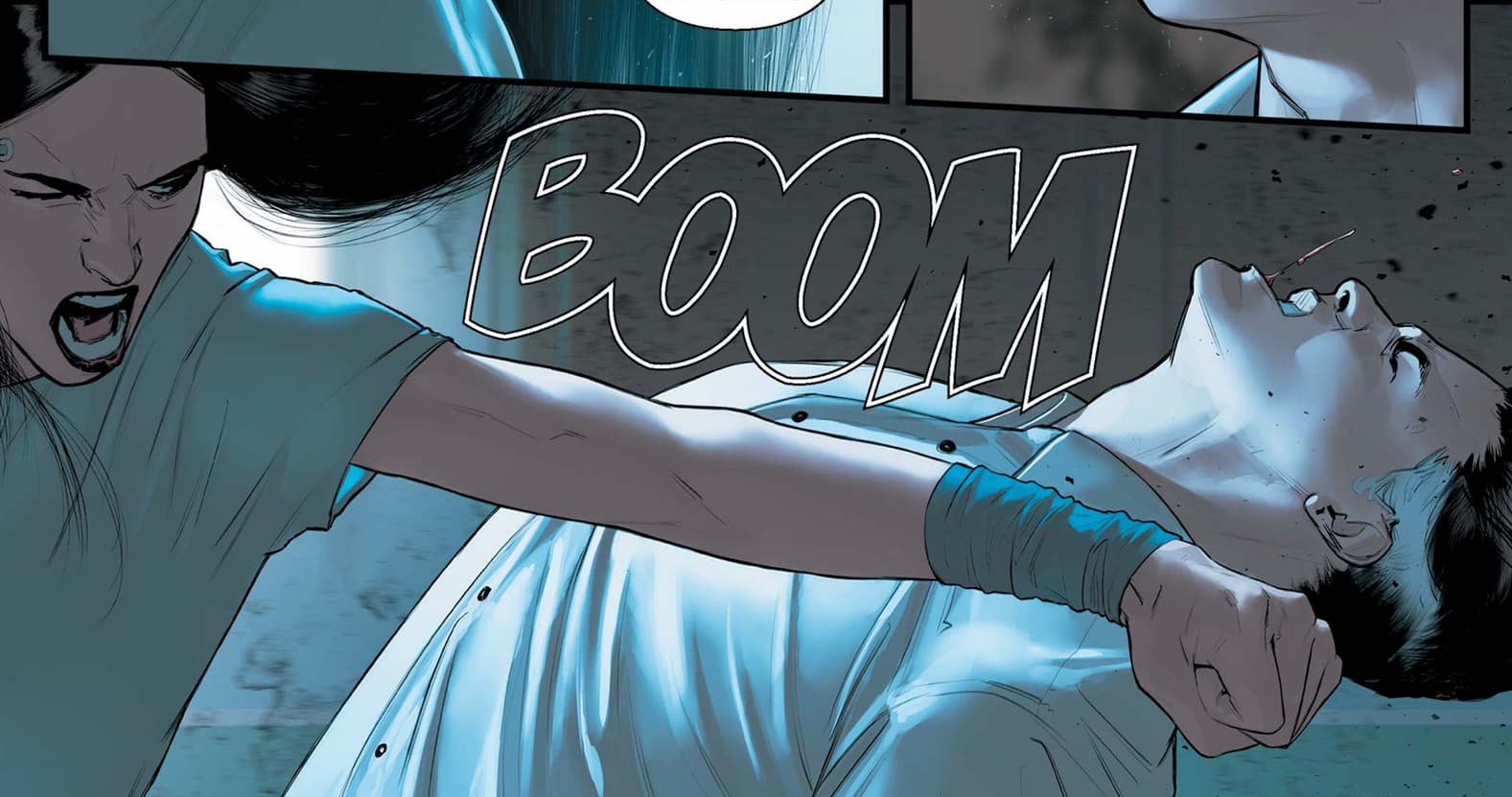 Favorite time of year?
Autumn. I'm also a sucker for both Halloween time and Christmastime. 
If you could go back in time and tell your younger self one thing, what would it be?
Do more and be less afraid, you'll be fine. You are a cautious person by nature and you are much more likely to feel an ocean of regret for the things you didn't do than for those you did. Also, don't stop swimming. You love it. 
Favorite Olympic sport?
Swimming. 
Mantra or quote that keeps you going?
I'm not sure this counts but it's definitely "By Grabthar's Hammer…what a savings." (Galaxy Quest!)
Best thing about being a Woman of Marvel?
All the incredible characters I've gotten to write and the great people I've worked with. 
MacKenzie Cadenhead is a children's book author and an old school (Read: former) Marvel editor — not old-old but let's just say she knew Gwen Stacy when she was dead. She co-authors the "Marvel Super-Hero Adventures" chapter book series for young readers and is a proud Woman of Marvel. You can see what she's up to over at Instagram @mackenziecadenhead.
The Hype Box
Can't-miss news and updates from across the Marvel Universe!